TLDR: Mobile learning is the next generation of workforce training. Providing access to bitesize microlearning content through workers' personal devices drives higher engagement, improved retention and better business results.
Gone are the days of chunky textbooks and snail-paced Learning Management Systems (LMS). Smartphones are now at the center of our lives, and learning is no exception.
How many times have you reached for your phone when a question popped into your head? We already use our smartphones to learn at the point of need, and mobile learning seeks to harness these existing behaviors and create ongoing opportunities to learn and upskill.
In this guide, we'll cover what mobile learning actually is, its key characteristics, the benefits of mobile learning and how to set your mobile learning strategy up for success.
Quick navigation:

Mobile learning definition
Mobile learning, also referred to as mLearning, is a way of accessing learning content through mobile devices. This method empowers learning at the point of need, enabling users to access content whenever and wherever suits them.
The most important element of mobile learning is its focus on the mobility of the learner - giving them the ability to choose when and where they want to access learning means that they can go at their own pace, increasing engagement and improving knowledge retention.
Key characteristics of mLearning
There are several key characteristics which make mobile learning so effective for training dispersed workforces:
Microlearning content
Mobile learning is often used to deliver microlearning content: 2-5 minute bursts of relevant information designed to maintain learners' attention and bolster knowledge retention. Microlearning content works by replicating the content we consume daily via our social media feeds, leveraging short form video, animation, gamification, quizzes and more interactive formats to better engage the modern workforce.
Social learning
Also with the aim of replicating online behaviors, mobile learning often utilizes social learning to boost engagement. This might include a forum, newsfeed or chat function for learners to ask each other questions, connect with peers and share their insights.
Seamless access
Though not provided by all mLearning platforms, seamless access is fast becoming a crucial element of mobile-based training solutions. Whether it's removing the login process with seamless links or embedding content directly into your native app, removing this friction vastly increases engagement and makes training even more accessible for learners on the go.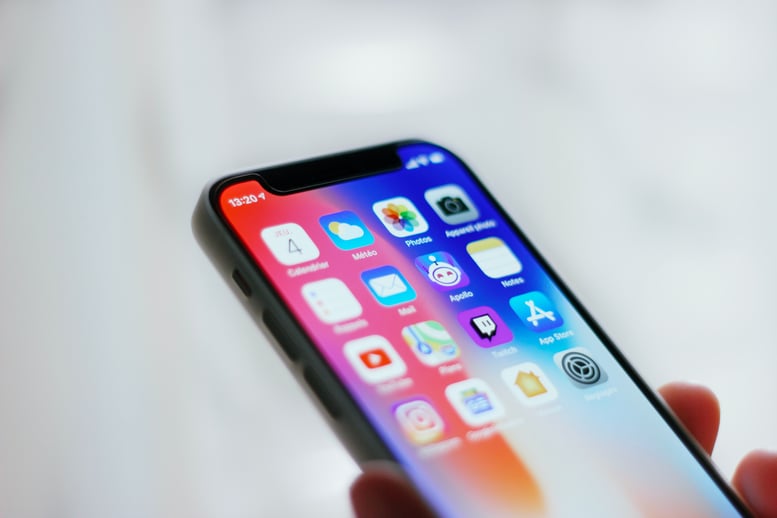 The advantages and disadvantages of mobile learning
So, we know what mobile learning is. But is it the right training format for your workforce? Take a look at the following advantages and disadvantages to find out.
The advantages
1. Millennials love mobile
80% of the world's population are now using smartphones. Among millennials, who now make up over half of the global workforce, mobile phone usage shoots up to 97%. Millennials don't just use their mobile phones however, they are attached to them. 90% always have their smartphone nearby.
It makes sense that the easiest way to reach the modern learner is through the device that they use - and rely on - the most.
2. It's more efficient
Research shows that m-learning improves productivity by up to 43%, with learners completing courses up to 45% faster than those learning via desktop. Short form content that can be completed on the go enables learning to be embedded within existing workflows, empowering your workers rather than disrupting them.
Mobile learning is also more efficient to create and disseminate. Managers are able to update and deliver courses to their dispersed teams within minutes, saving valuable time that can be spent elsewhere.
3. It's more accessible
Especially for deskless workers, having 24/7 access to bitesize mobile training modules via the device they already use is essential. Going one step further by embedding learning within an existing worker app will make learning even more accessible for your dispersed employees, removing the need to remember login details and ensuring that they always have access to the information they need.
4. It's more engaging
Condensing large quantities of information into bitesize chunks makes for a learning experience that is quick and painless, while adding interactive elements such as quizzes and leaderboards helps to engage learners and keep them motivated.
Learners are able to pick up their phones, complete a 2-3 minute lesson, and then get straight back to what they were doing. This means that learning can become a part of their existing workflow, and users can immediately see the value of it, leading to an increase in employee motivation.
5. It's cost-effective
Relying on in-person training methods is costly for businesses: renting a space, hiring an instructor, printing out training materials, covering travel and food expenses, and even taking into account lost productivity from time spent in the classroom all adds up, and fast.
Switching to mobile learning eliminates these costs immediately. The increased engagement with mobile training also means higher completion rates and higher ROI.
6. Encourages ongoing use
Whereas in-person or desktop LMS training methods make it difficult for learners to repeat modules and retain information in the long-term, mLearning ensures that training becomes embedded in your workforce culture.
The easier it is for workers to pick up and complete lessons, the more likely they are to continue learning and gaining value from your training program. Encouraging continuous learning is key to fostering a highly productive, engaged and motivated workforce that's empowered to perform at their best.
7. Improves employee retention
Mobile learning is also beneficial from a business perspective. More than half of business leaders see improved growth after implementing m-learning into their employee training, as it not only improves productivity, but also boosts retention.
Research by LinkedIn shows that 94% of workers would stay at their company longer if it invested in their professional development. Making training more accessible via a mobile learning platform ensures that employees are aware of your L&D offering, and more likely to stick around and gain value from it.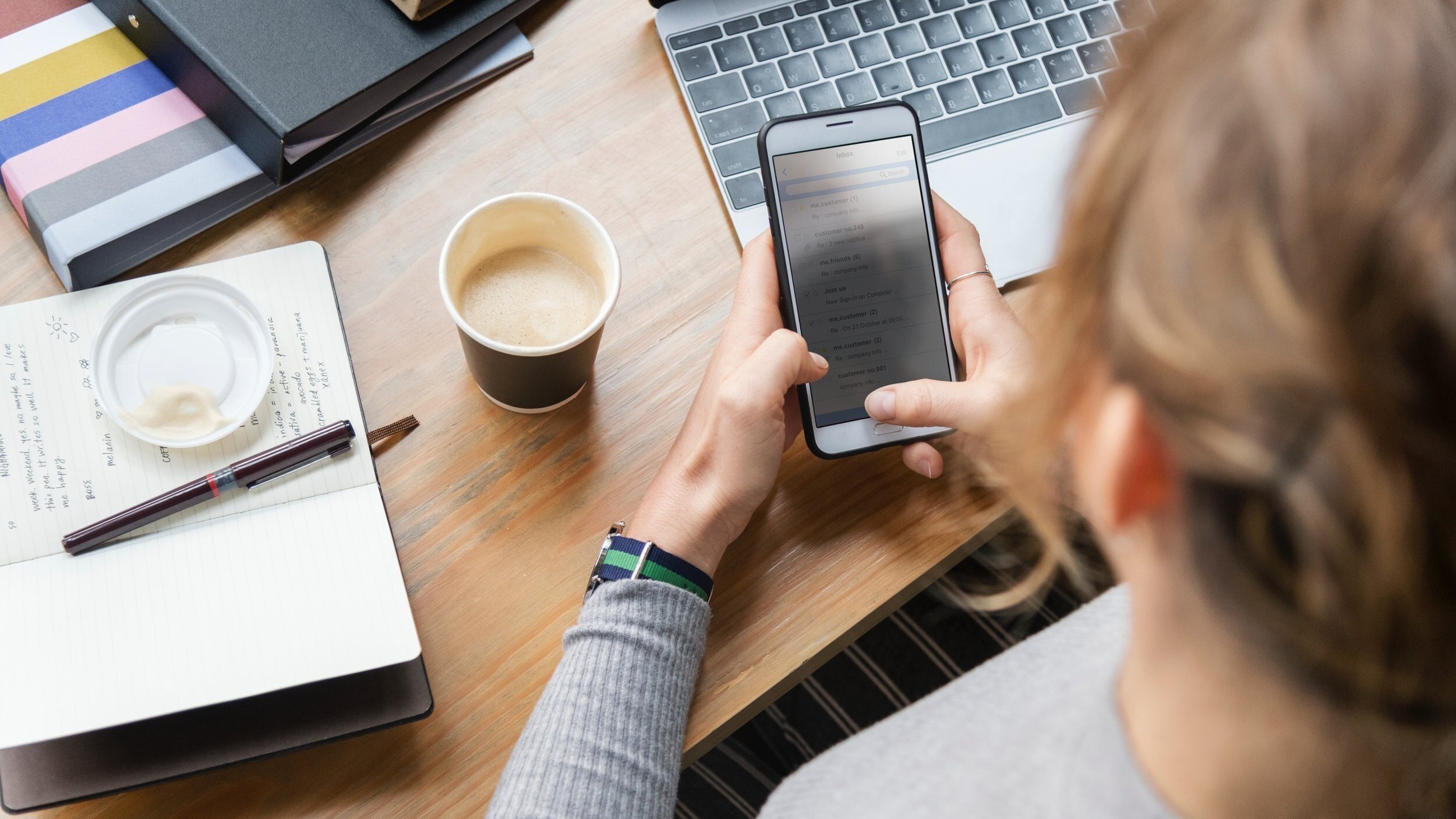 The disadvantages
1. It can be a distraction
If not done right, bringing mobile phones into the workplace can act as a distraction. If learners are interrupted by text messages, notifications and the appeal of social media feeds, mobile learning has the potential to disrupt productivity, rather than aiding it.
That's why it's important to choose a platform which makes training as engaging and interactive as possible, so as to maintain your learners' attention.
2. Tech barriers
Lack of access to mobile technology or internet connection can be a huge barrier for companies hoping to leverage m-learning. It's important to consider how your teams currently work, the technology they have access to, and what kind of training will have the biggest impact before choosing any kind of learning solution.
The deskless workforce is particularly underserved when it comes to technology. Consider investing in providing them with the right mobile technology to support their needs and progression - it'll make them more productive and save you a considerable amount of time and money in the long run.
3. Expertise
A training program is only as good as its content - no matter how user friendly the software is or interactive the gamification features are, if the content isn't right for your learners, you won't be able to reap the benefits of mobile learning.
Ensure that your learning content is designed around your workers' needs. What information do they need to do their jobs effectively? Which format is best suited to their workflow? If your team is lacking this kind of expertise, you might want to consider opting for learning consultancy to ensure that you get the most out of your m- learning software and drive real business results.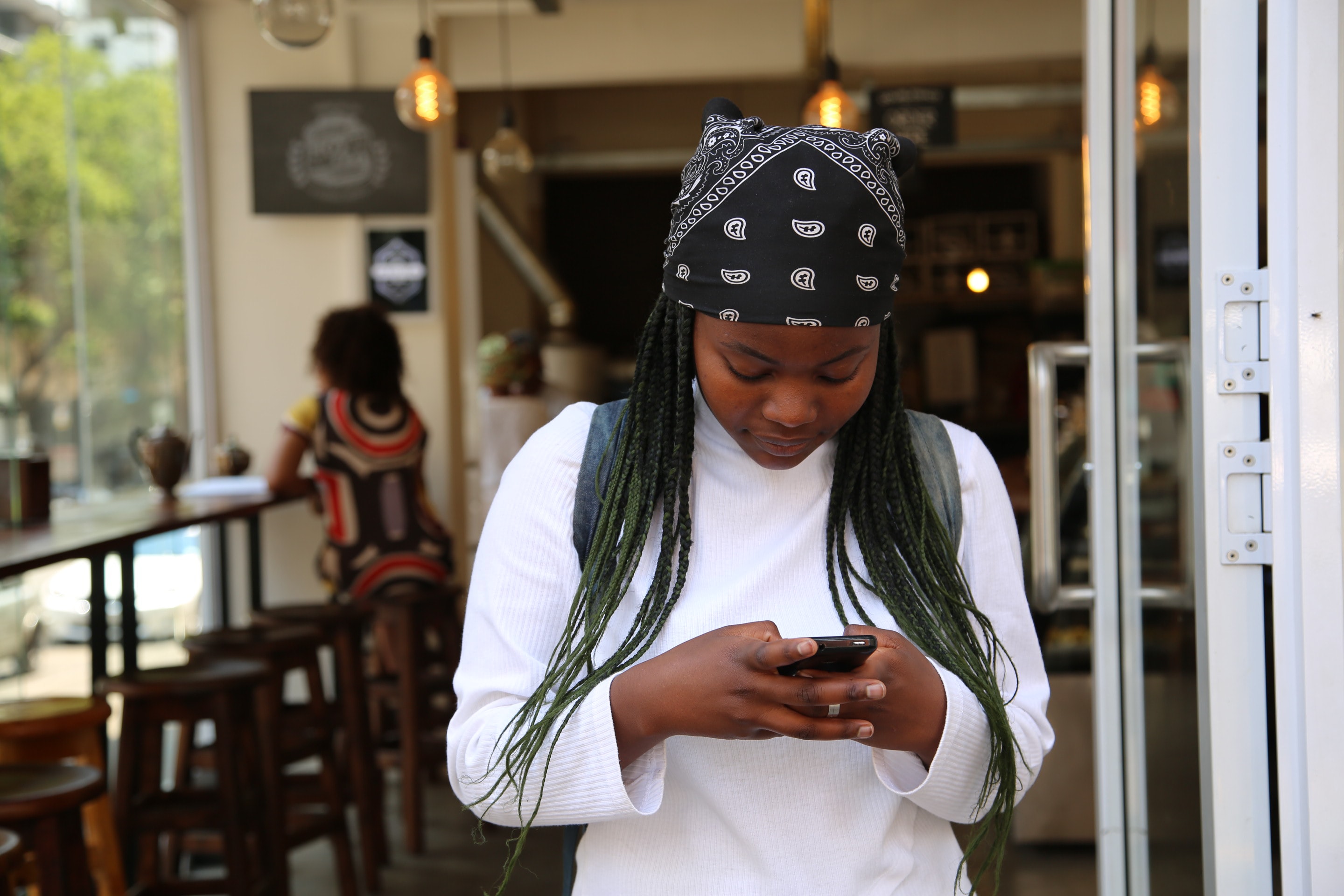 How to succeed with mobile learning: top tips
We know why mobile learning is beneficial when it comes to workforce training, but what can we do to ensure we get the most out of it?
Here are our top tips for creating an effective and impactful mobile training strategy.
1. Make it easy to get started
Learners will decide in 4-5 clicks whether the mobile learning platform is worth the effort. Reduce friction in all stages of the onboarding journey and make it easy to resume learning once logged in - we do this with seamless learning, which gives learners direct access to learning content without the need to log in.
2. Design your mobile learning for mobile
Mobile learning is not simply shrinking existing desktop e-learning to fit a smartphone screen. Think about how you and your learners use a mobile phone and then build on that to create an interactive and engaging mLearning experience. Replicating familiar actions from their most used apps will help you to create an easy to use, intuitive interface.
3. Use video content
There's a reason why we rely on YouTube tutorials rather than textbooks these days: we're 95% more likely to retain information presented in video format, as it's simply easier for our brains to understand. Try incorporating video into your mobile learning content with a personal welcome from the company's CEO, a safety demonstration or a 'day in the life' style ride along, replicating the bitesize video content we're used to consuming via social media.
4. Experiment with gamification
Applying game mechanisms such as points, leaderboards and opportunities to 'level up' makes for a more enjoyable experience for end users and encourages repeat usage - it's why we get addicted to game apps on our phones, and it's what's going to boost completion rates for your training. In fact, companies who implement gamification elements in their training see a 60% increase in engagement and a 50% improvement in productivity.
5. Use a light-hearted, conversational tone
The words 'corporate training' set off alarm bells for most people. Make sure to challenge this perception by using a light-hearted, conversational tone in your mobile learning program - it's more engaging, it makes training feel like less of a 'task' and it's a better fit for a more informal platform.
6. Encourage continuous learning
The beauty of m-learning is that it provides 24/7 access to training which end users can complete at a time and place that suits them, and it doesn't have to stop at onboarding. Encourage continuous learning by suggesting new ways for them to upskill and boost performance - this can be done by setting up triggered and contextual notifications which send them straight to the relevant training course.
How to choose the right mobile learning tool
Looking to incorporate mobile learning into your workforce strategy, but not sure where to start? eduMe is the leading mobile-based training platform for the deskless workforce, giving end users seamless access to relevant and engaging learning content right at the point of need.
We've already partnered with big names such as Uber, Marriott and Vodafone to boost retention and productivity through mobile learning. Our clients have seen a 300% increase in engagement with training material since introducing eduMe's seamless learning technology, driving better results for their people and their business.
Want to see how we can help set you up for success with mobile learning? Book a demo now 👇