Integrations
Beekeeper
Enable Workforce Success by seamlessly delivering bite-size training through Beekeeper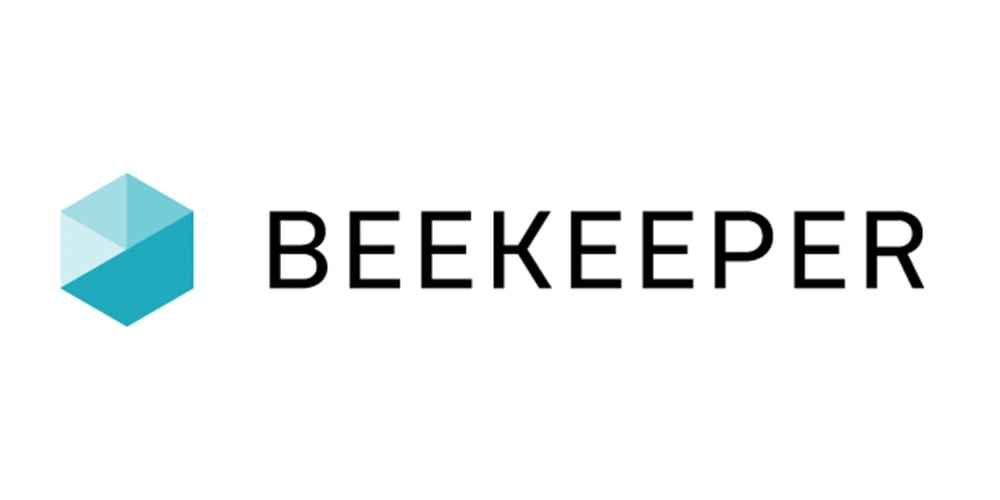 Our Partnership
Connect Beekeeper and eduMe to share training content with the individuals and teams that need it. Ensure the whole workforce gets the training they need, when they need it.
Manage or automatically select learning content you want to share seamlessly with a colleague who needs upskilling or training.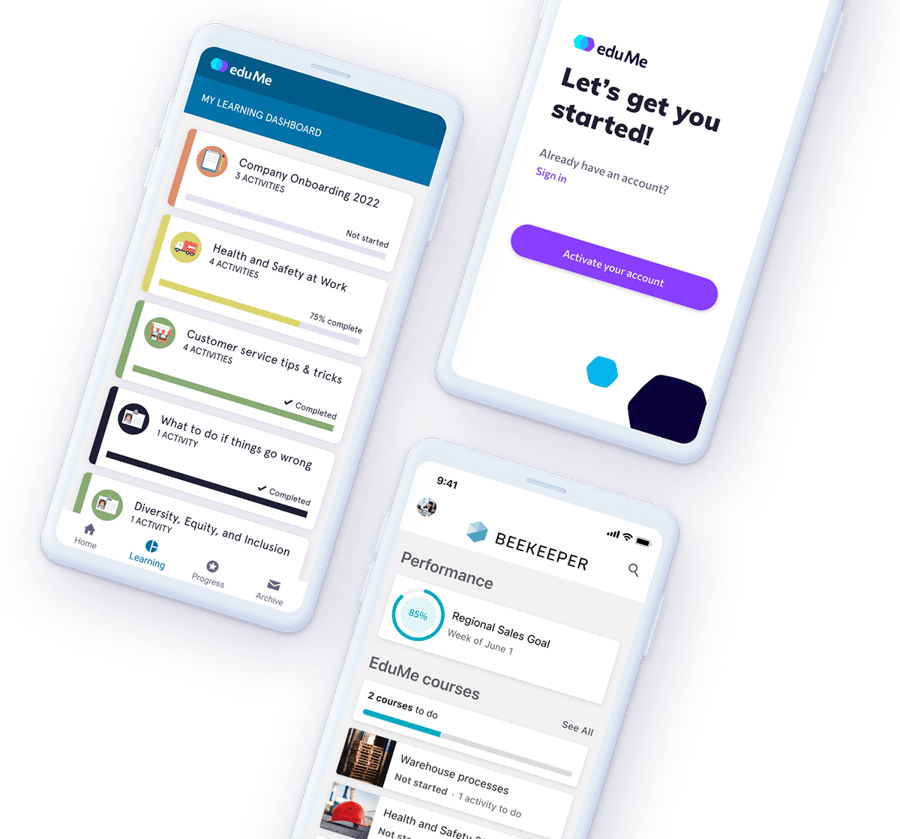 Immediate Access
Provide training courses directly to the right worker through chat, posts or any other communication channel in Beekeeper.
Broadcast Initiatives
Links to team and company wide training initiatives can be broadcast with completion rates and other metrics for individuals made available.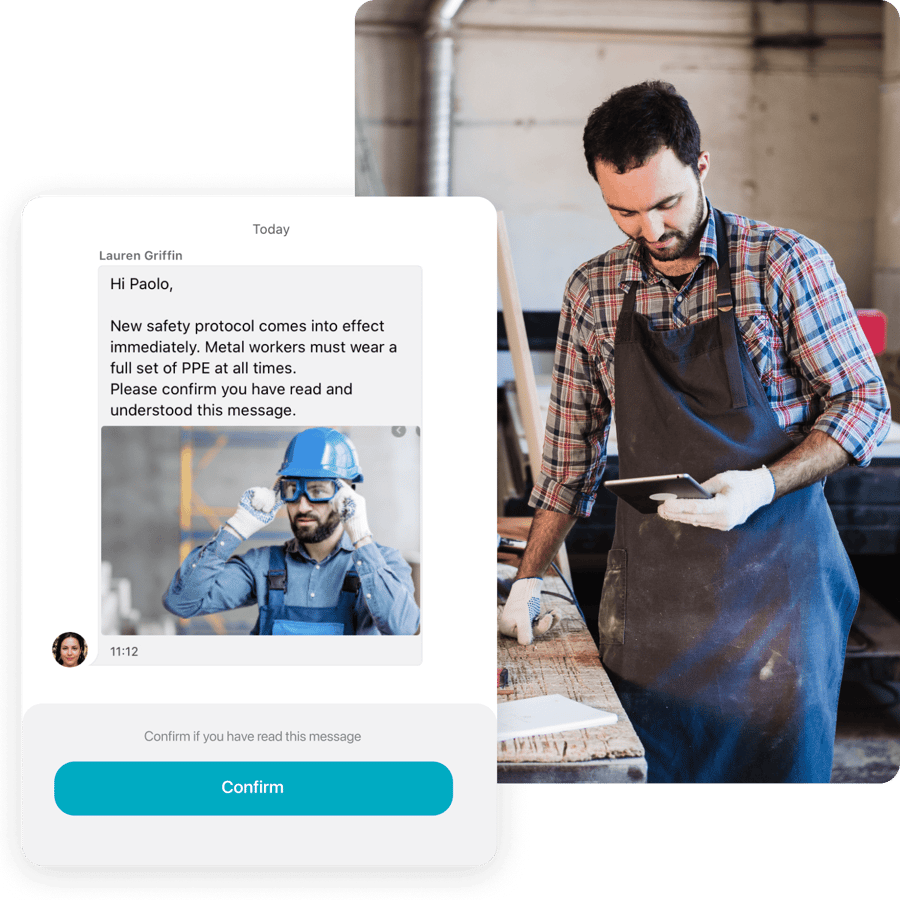 Surface Relevant Content
Have the Beekeeper app surface relevant training content for users based on job role, location etc.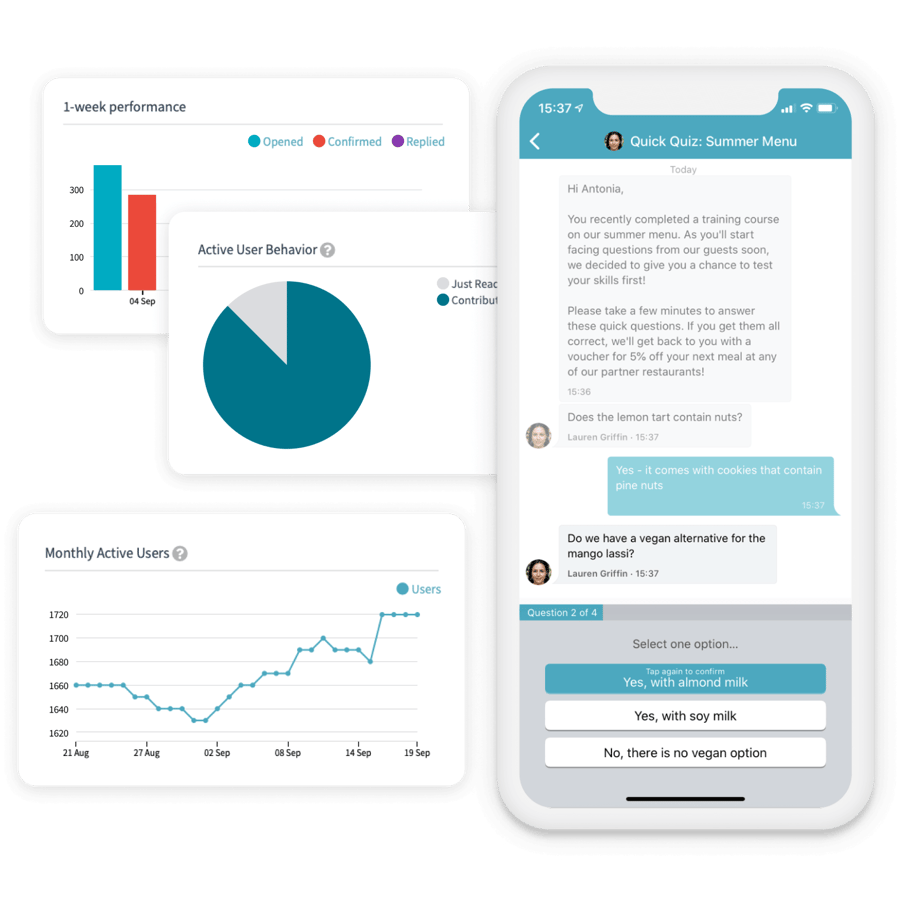 Better Together
When it comes to delivering experiences digitally, personalization and accessibility are key in our increasingly remote world.
Providing your workforce with timely, contextual opportunities to learn, grow and engage with you is imperative for improving productivity, reducing churn and securing your success as a company in the future of work.
Beekeeper brings an ideal mechanism for eduMe-hosted material to be disseminated in a personalized way to each member of a company's workforce, at the time they need it.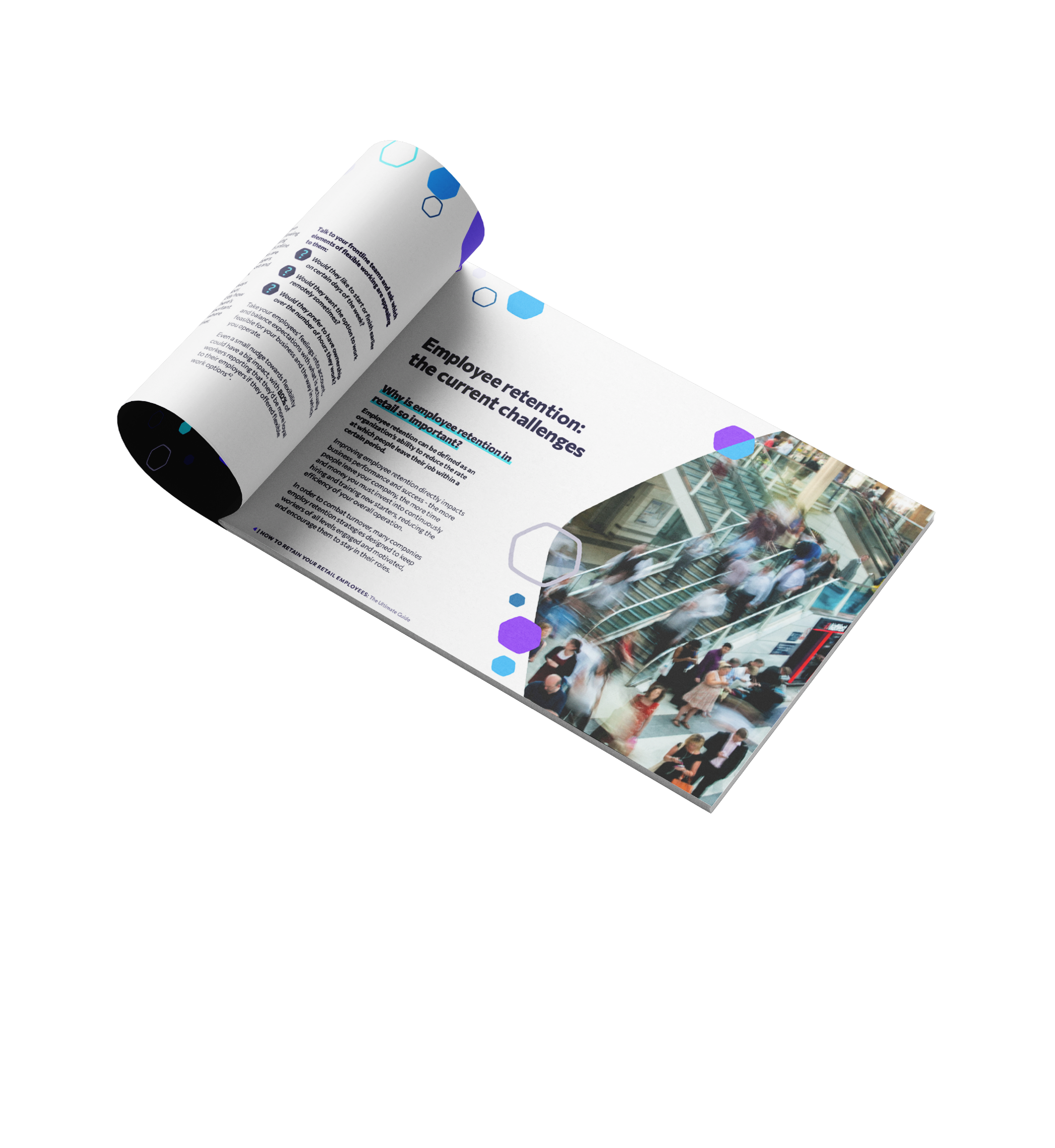 How to Retain Your Retail Employees: The Ultimate Guide
With average turnover rates over four times higher in retail than in other industries, we explain how you can best retain your employees in this guide.