Integrations
Beekeeper & eduMe
Increase operational efficiency and frontline engagement by seamlessly delivering bite-size training with eduMe through Beekeeper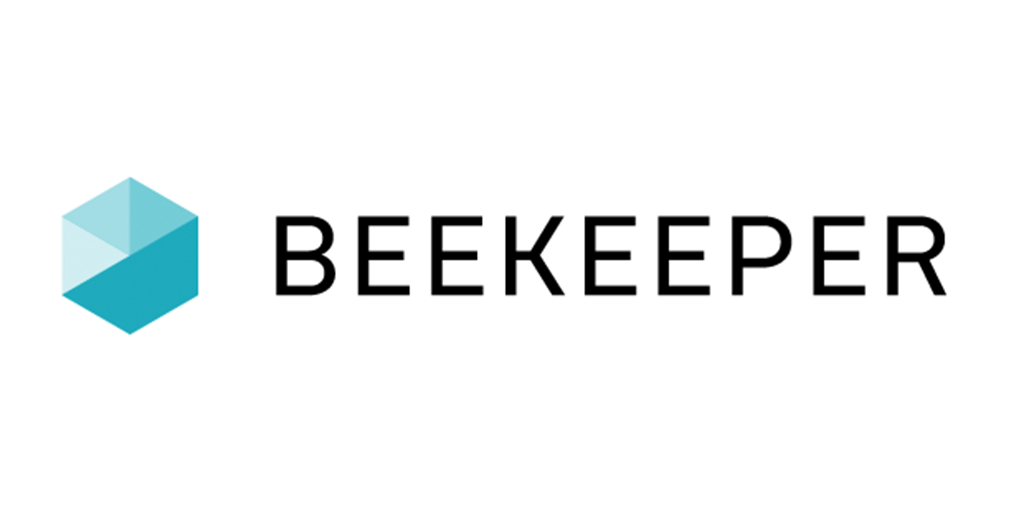 Our Partnership
Connect Beekeeper with eduMe to bring mobile training courses, quizzes, assessments, and individual lessons to your frontline workers all seamlessly through a user-friendly widget within the Beekeeper app.
Continue on your journey to go paperless with the power of mobile. eduMe enables one-tap, passwordless access to targeted training content within the Beekeeper app - giving your workforce the information they need, right at the moment they need it.
Distribute training reminders as instant push notifications through the Beekeeper app to encourage completion, whilst monitoring performance and ensuring compliance all within one platform.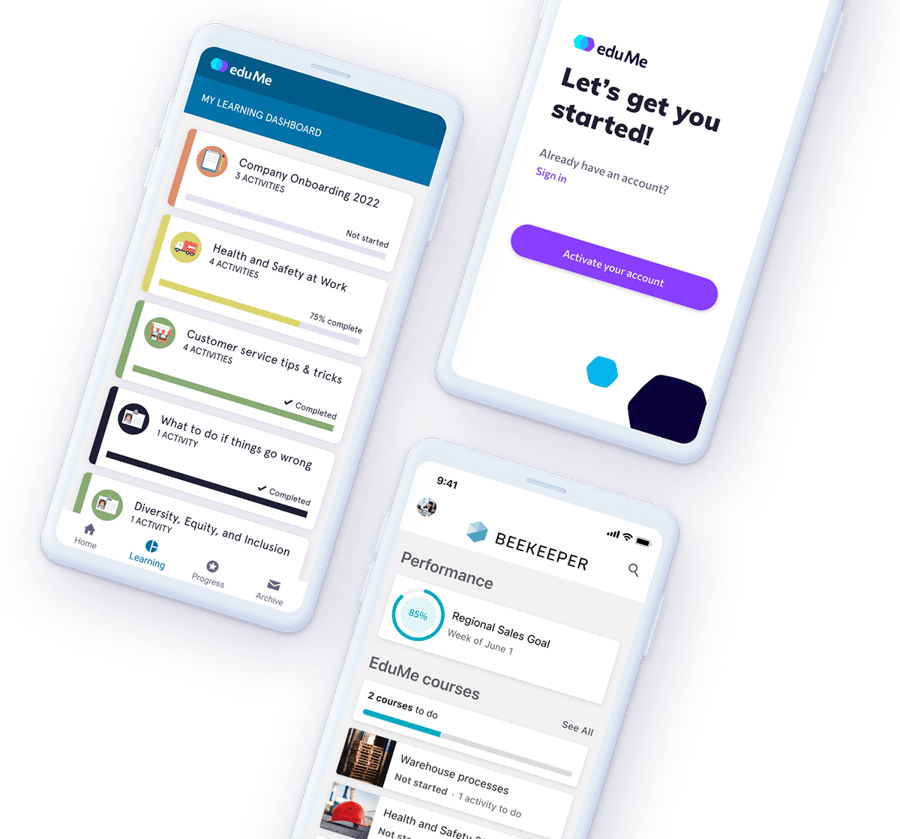 How Flagger Force used eduMe's Beekeeper Integration to Improve Safety & Compliance
eduMe empowers Beekeeper's clients, like Flagger Force, with the means to deliver bitesize training seamlessly, reinforcing compliance, increasing engagement and driving business results. The results:
84.3% training completion rate
92% satisfaction rate with training content
70% adoption rate, reducing vehicle damage & personal injury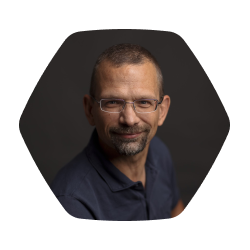 eduMe's microlearning platform is a critical component of Flagger Force's technology and communications strategy and is the perfect addition to our safety culture. By taking a proactive approach to integrated safety training and reinforcement, we are driving increases in employee engagement and collaboration, which are critical to our mission of keeping our communities moving safely.
Luke Lazar, Vice President of Risk & Safety, Flagger Force
Seamless, One-Tap Access to Training
Give your workforce friction-free access to training in an app they're already familiar with, in the flow of their working day.
Doing away with passwords and log-in screens means a 66% increase in training engagement rate, all achieved using eduMe's seamless link technology.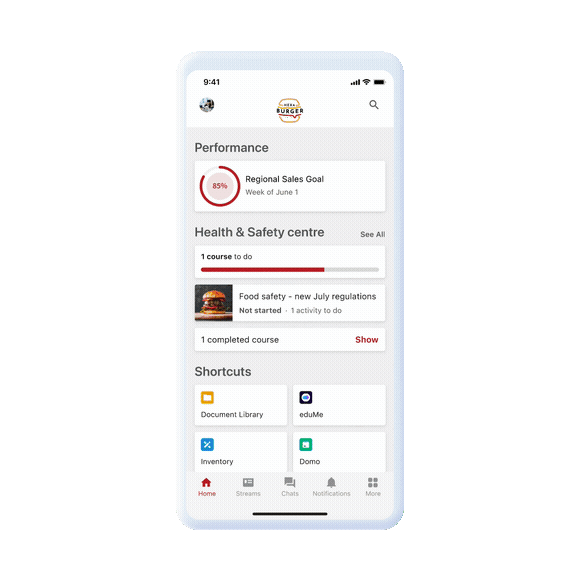 Increase Workforce Engagement & Productivity
Broadcast training to specific teams, roles or locations in your workers' preferred language, using eduMe & Beekeeper's suite of messaging services. Scale the training company-wide to increase completion and adoption rates.
Maximize the productivity of your workforce with mobile-optimized, contextual training that people can drop into in one click, through a homescreen widget.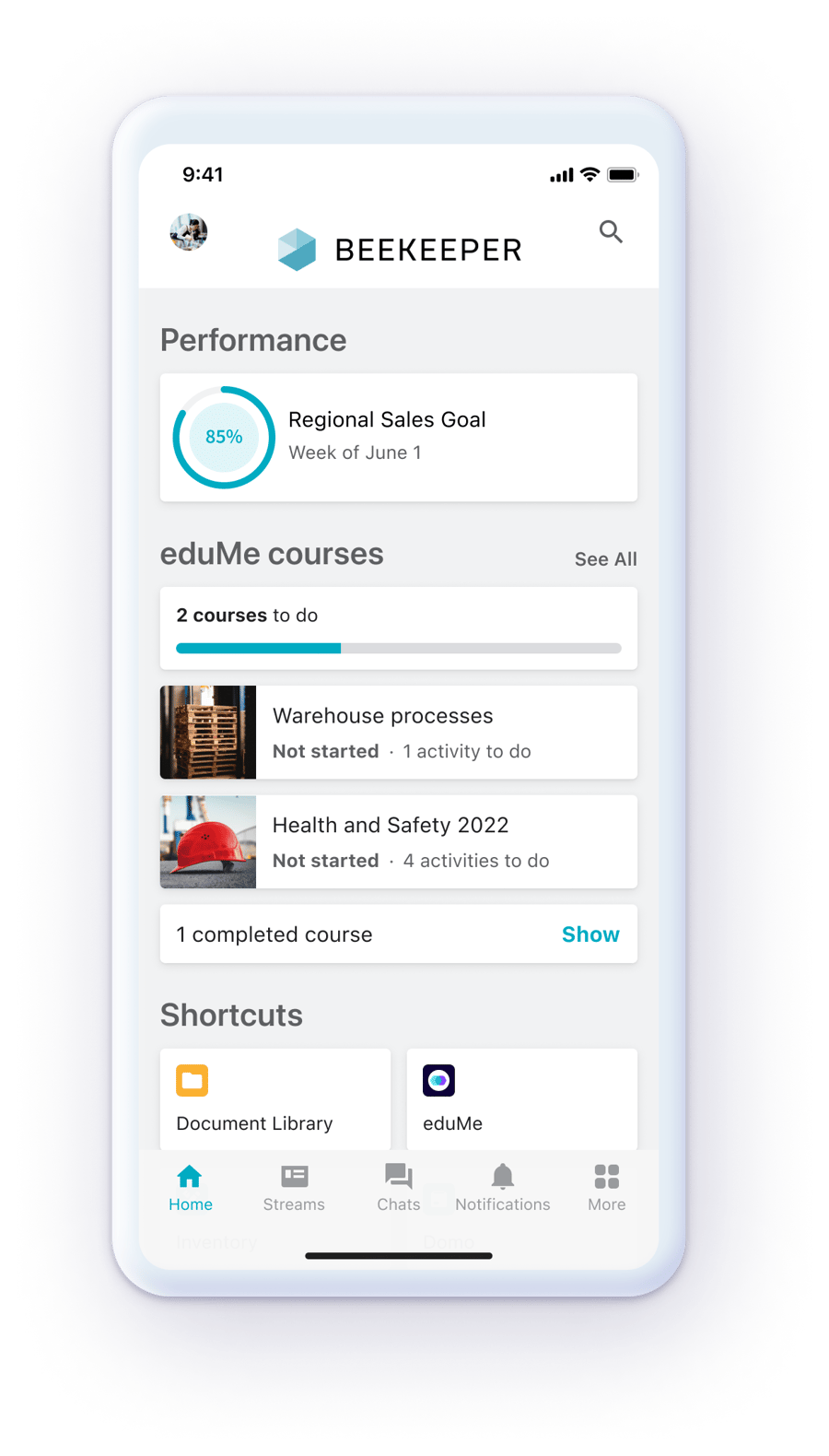 Watch how you can easily integrate eduMe seamlessly into Beekeeper
Better Together
When it comes to delivering experiences digitally, personalization and accessibility are key in our increasingly remote world.
Providing your workforce with timely, contextual opportunities to learn, grow and engage with you is imperative for improving productivity, reducing churn and securing your success as a company in the future of work.
Beekeeper brings an ideal mechanism for eduMe-hosted material to be disseminated in a personalized way to each member of a company's workforce, at the time they need it.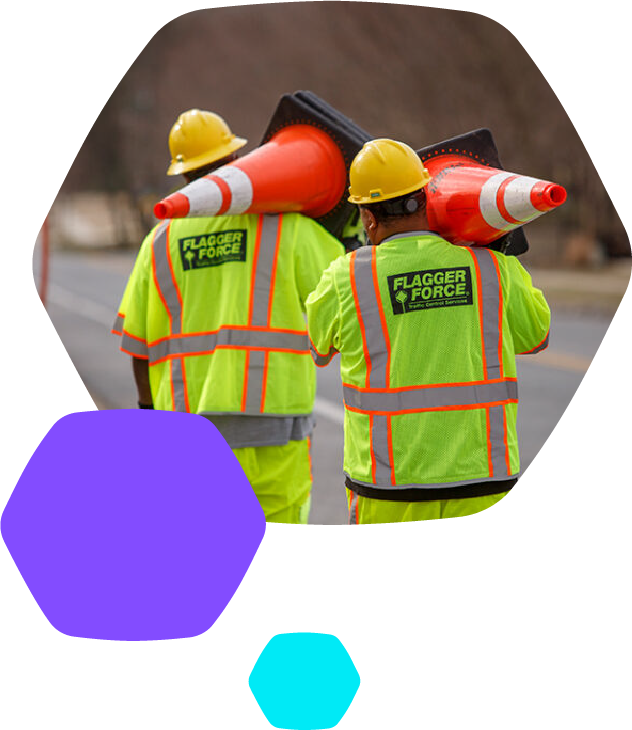 Watch our webinar with Beekeeper & Flagger Force
Discover how eduMe's partnership with Beekeeper helped Flagger Force keep their teams engaged with mobile-friendly upskilling and training that has been integrated into Beekeeper in a dynamic, intuitive way to meet the day-to-day needs of frontline workers.