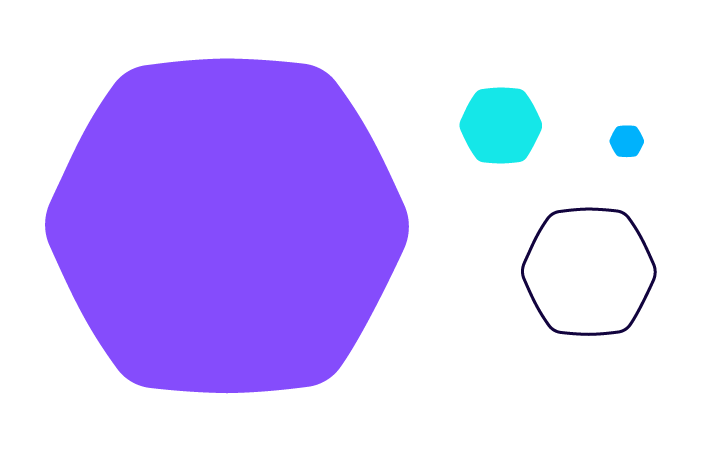 Industries
Onboard, Train and Retain your Frontline Retail Workforce
Allow more of your new joiners to become productive in less time. Increase the quality of their work, setting a base for future performance improvements and higher retention.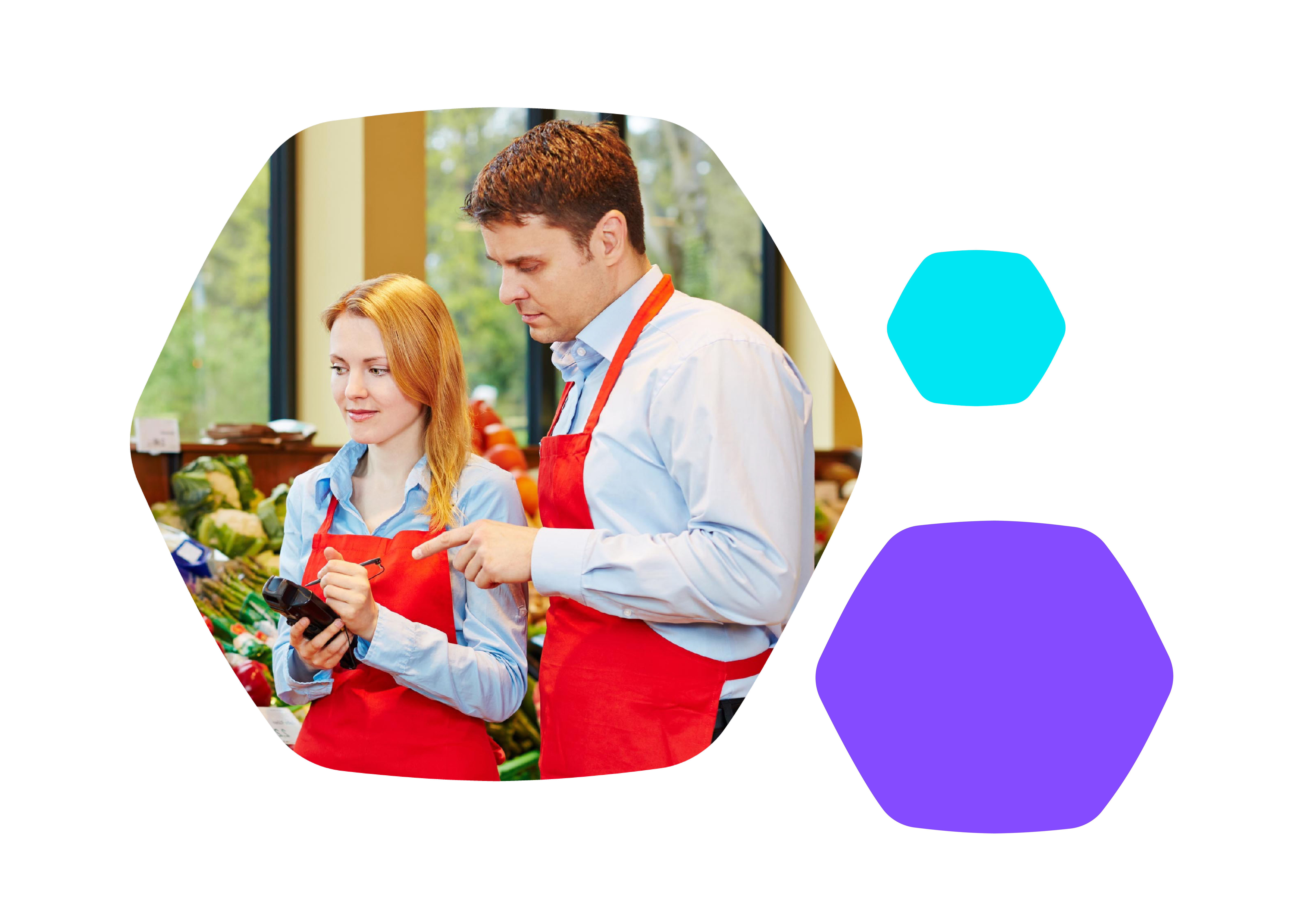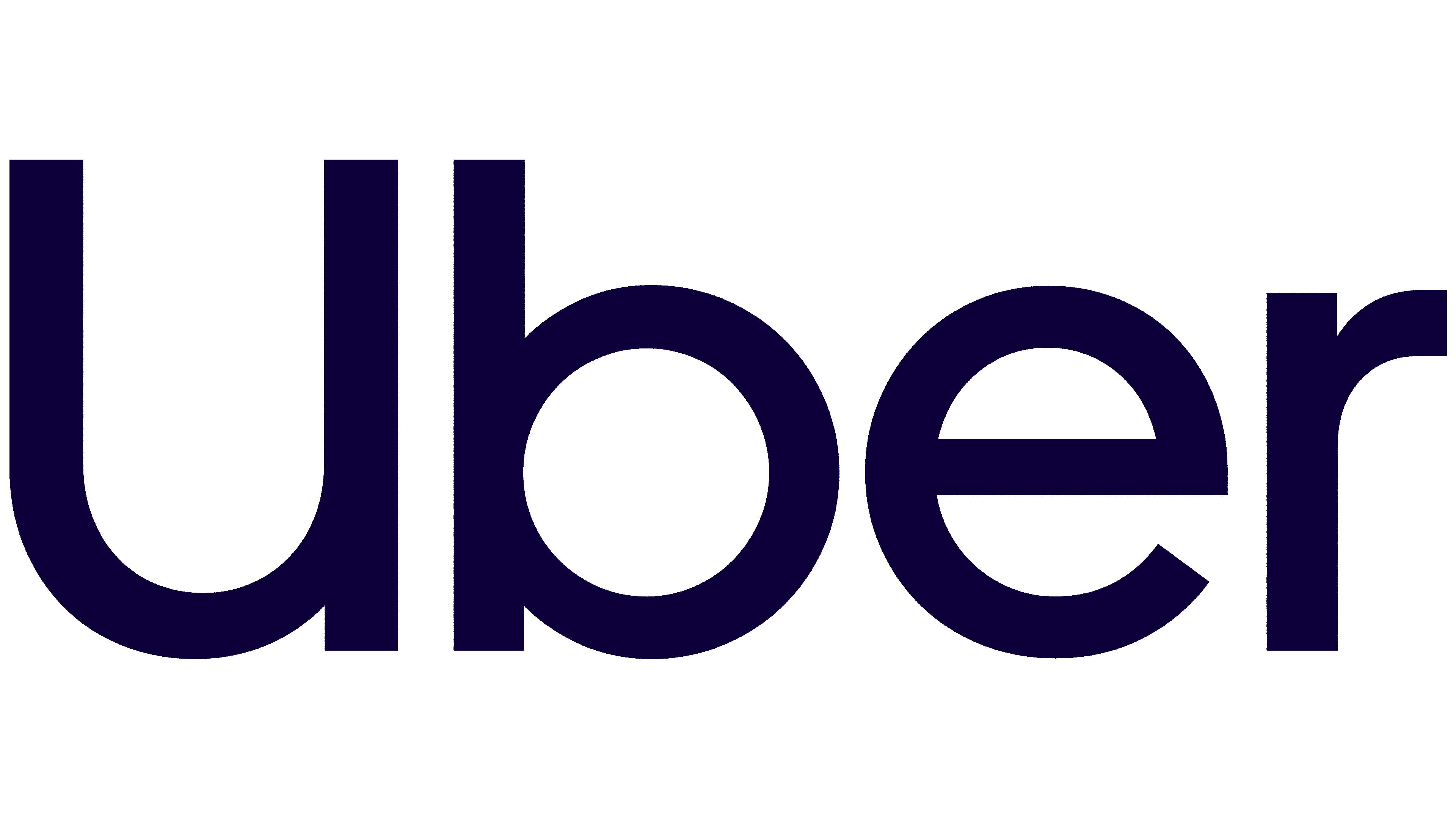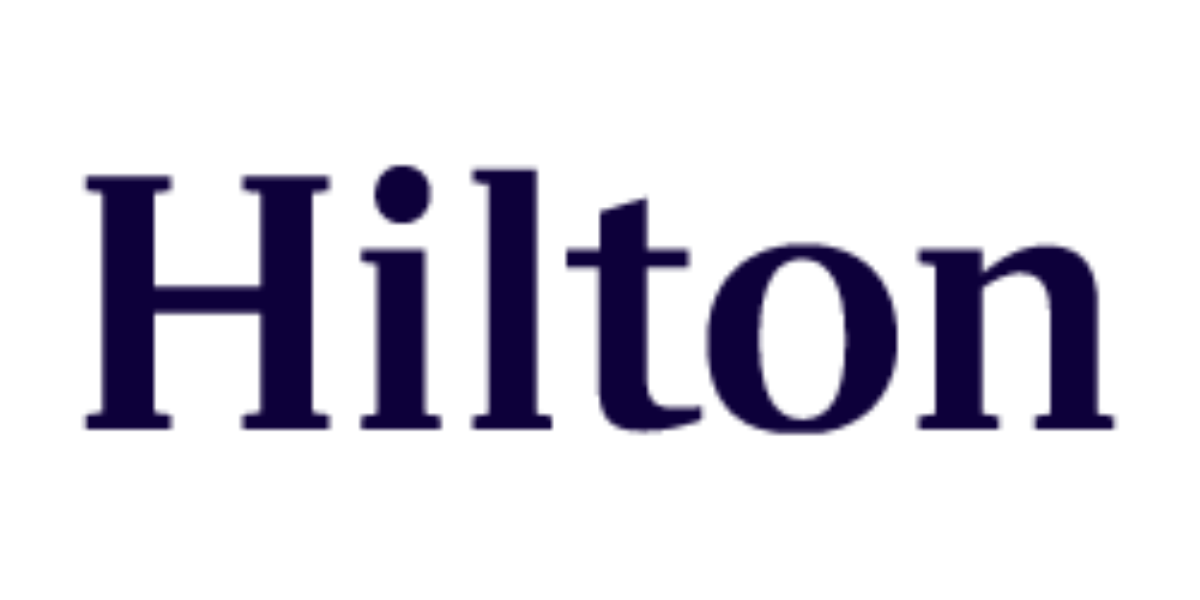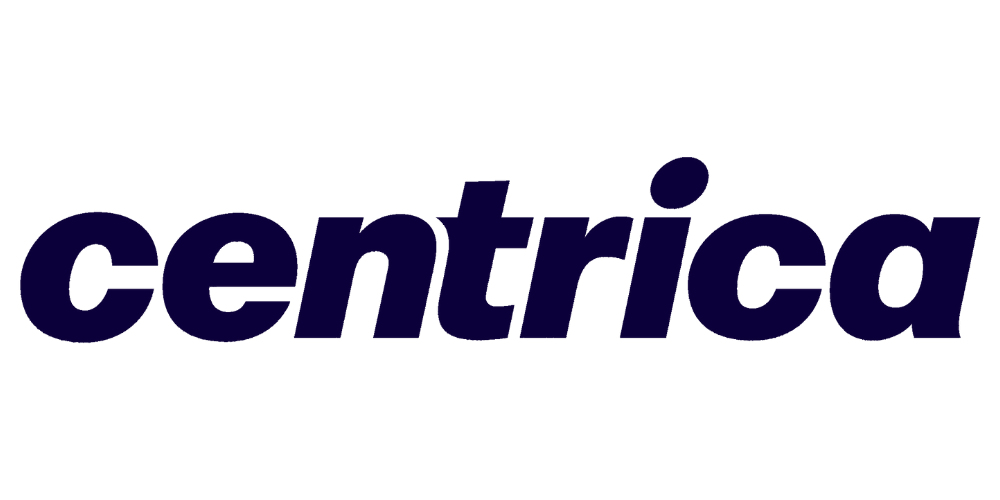 Pet Supermarket
Since using Guides on eduMe - a highly consumable, short-form, social media-style learning format - Pet Supermarket has seen a 79% average completion rate, 2 minute average completion time, and a 98% workforce satisfaction rate.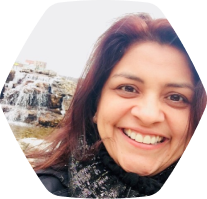 eduMe is extremely well positioned to fill the needs for training in today's world.
Theresa Micheli, Senior Manager Store Operations, Pet Supermarket
Check out these sample Guides
Guides can be used to give highly visual, social media style training for whatever use cases you required; onboarding, upskilling, product knowledge, team communication & many more...
See on mobile

11 Steps
How to Provide a Great Personal Shopping Experience
Tap

Click

to play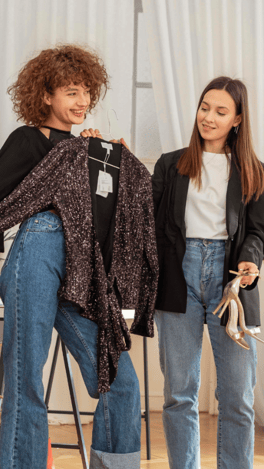 See on mobile

10 Steps
Providing a Great Customer Experience
Tap

Click

to play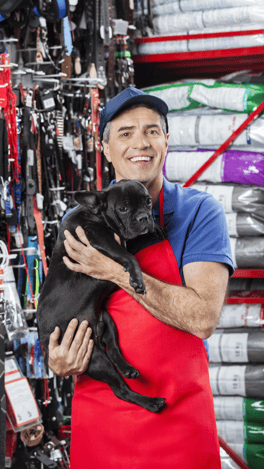 See on mobile

15 Steps
How to Lift Objects Safely
Tap

Click

to play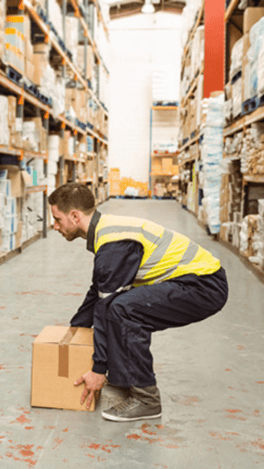 See on mobile

27 Steps
How to use the Coffee Machine
Tap

Click

to play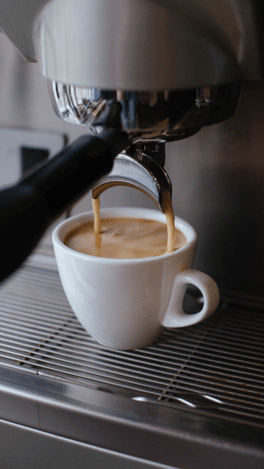 Guide
How to Prevent Slips and Falls in the Restaurant
Previous Guide
Next Guide
Win them over from Day One
Onboarding is a make or break moment in the hiring cycle. Hook new hires with a memorable, concise onboarding experience that covers the A-Zs and anticipates questions before they can even think to ask them.
Scale and automate operations
Reduce trainer headcount and deliver vital training that meets internal standards and makes a real difference to an infinite number of new hires, across infinite outlets.
Minimize churn
Unimpressed hires are hires at risk of churn. Grab and hold their attention with high velocity training that not only lands, but sticks, standing them in good stead for weeks and months to come.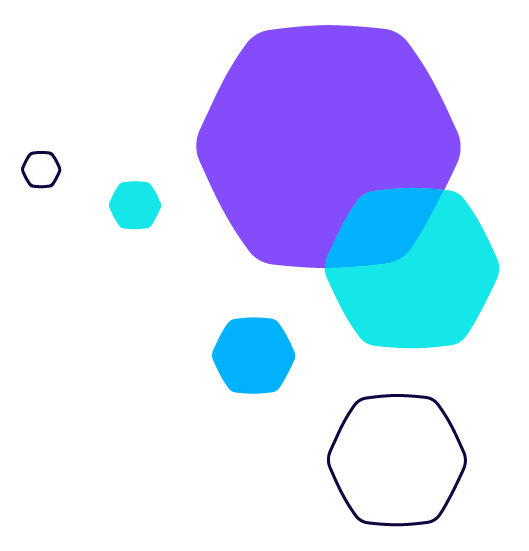 Create
Author content simply
Admins can fire up eduMe fresh-eyed and create engaging content within hours that incorporates quizzes, videos and more, to improve knowledge retention and new hires' performance from the get go. No tech-savviness needed.
Publish
Send in bulk at the click of a button
Localize assets in any language required then use our open API and seamless integrations to deploy training to whoever needs it, whenever they need it, in moments.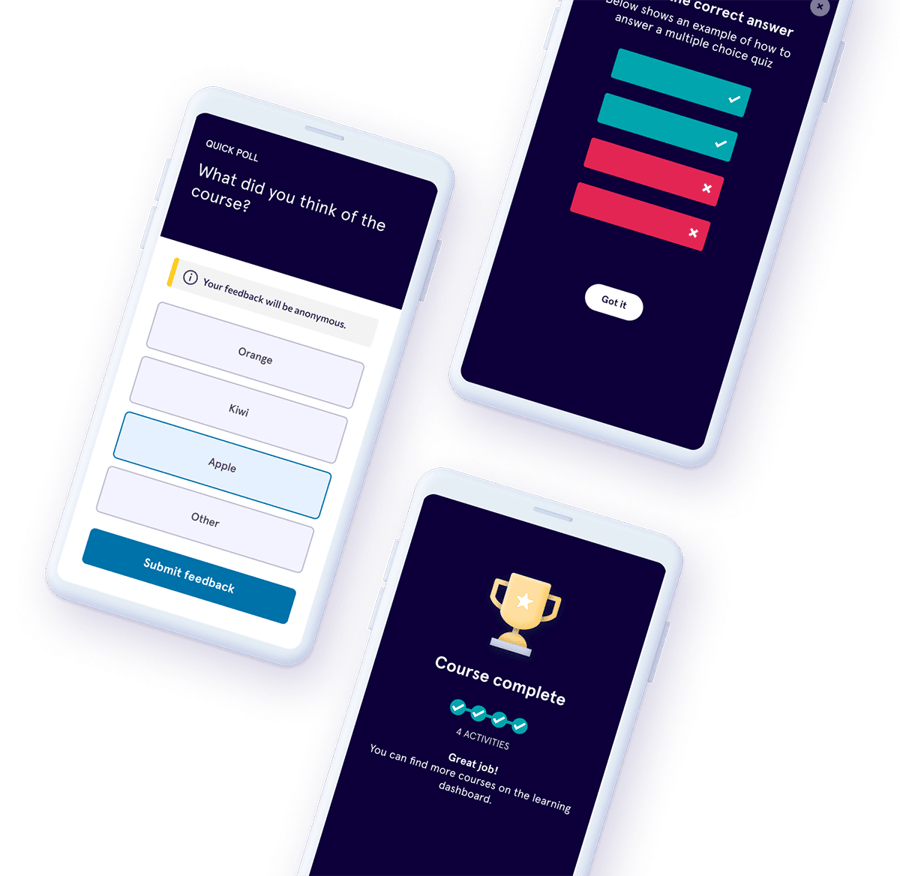 Measure
Test for quality assurance
You're only as good as your weakest link. Implement Assessments at the end of your onboarding courses and access real time data to make sure low performers don't slip through the net.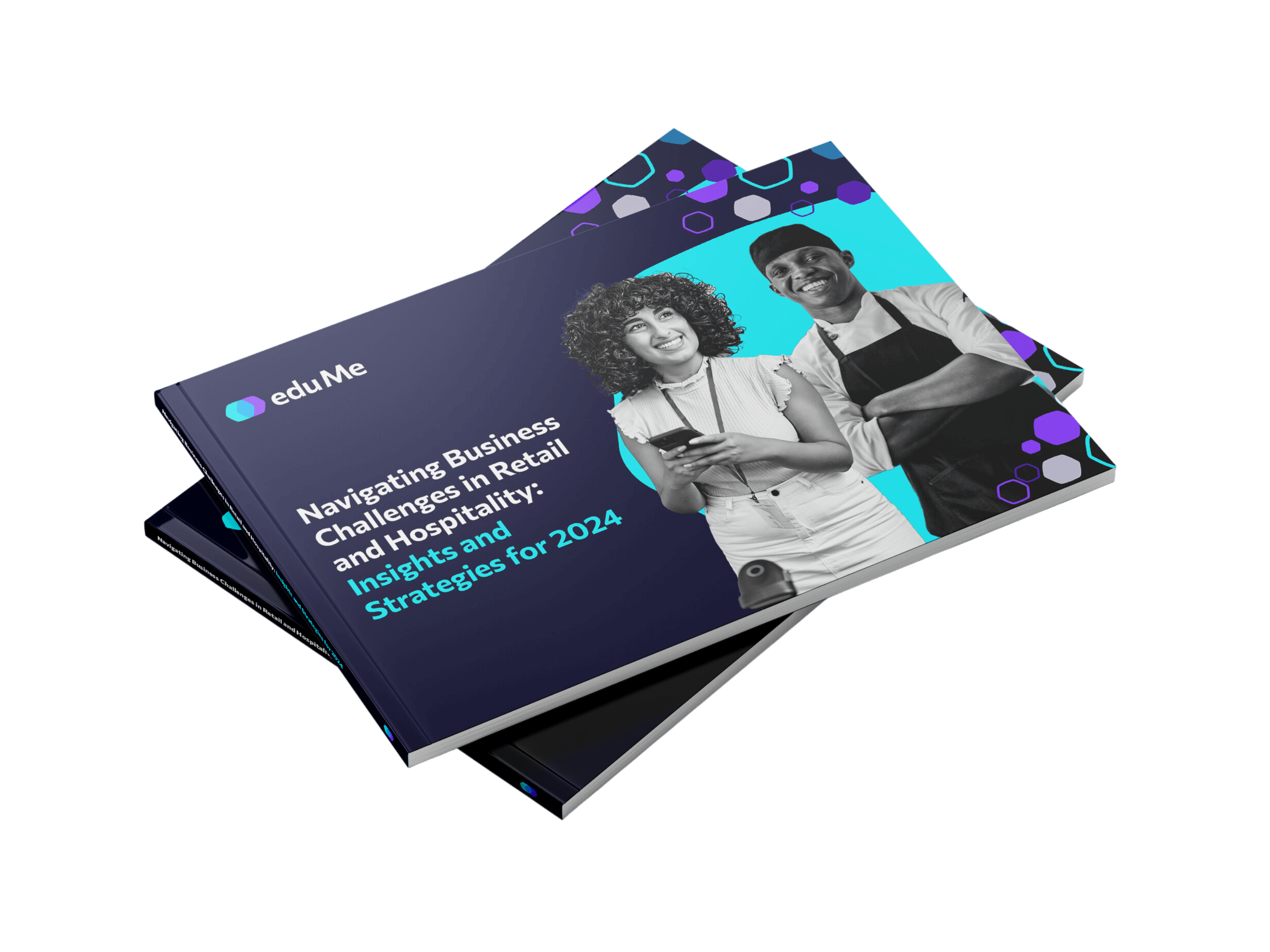 Navigating Business Challenges in Retail & Hospitality: Insights and Strategies for 2024
This report provides a window into the state of Retail & Hospitality business operations according to over 300 leaders.