Solutions
Increase productivity with relevant knowledge at the point of need
Equip your workforce with the skills and knowledge they need to perform at their best by providing easy access to the relevant information at the point of need.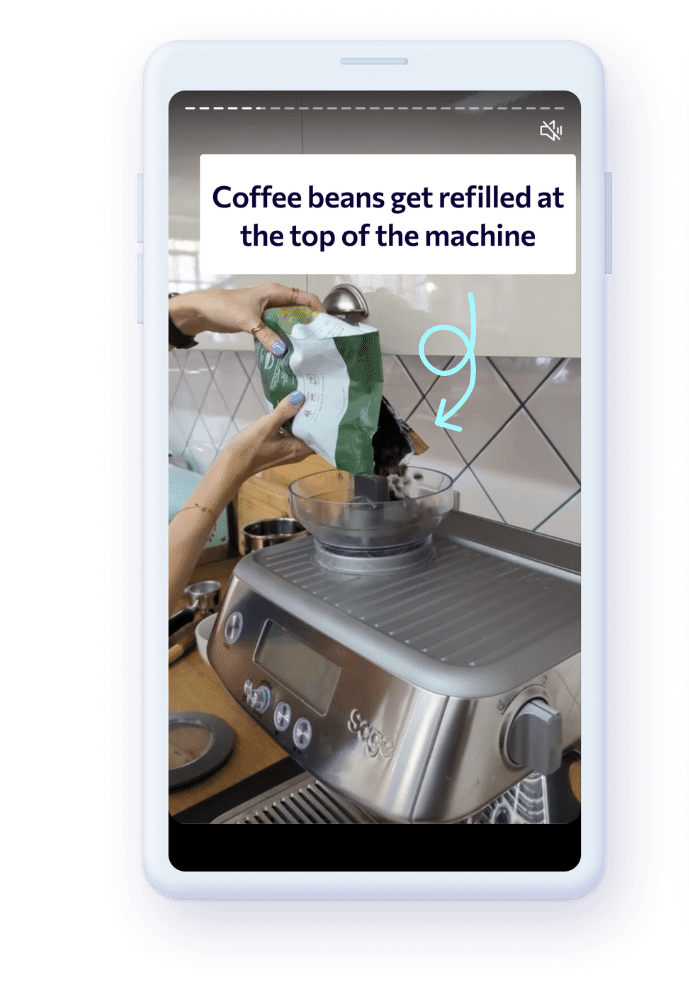 Uber uses eduMe globally to provide impactful ongoing training that has led to an 8% rise in productivity and increased partner ratings
Quick & easy
Create quickly, share at scale
Effortless and intuitive content creation that can be done on the spot. Simply capture & upload video & images, create & edit with text, links, stickers & drawing tools, and then share with learners where they are, all on your mobile.

The recognizable video capturing and editing tools makes content creation straightforward and accessible for all, while admins can still review content before it's published.

A fully customizable experience so you can ensure brand consistency.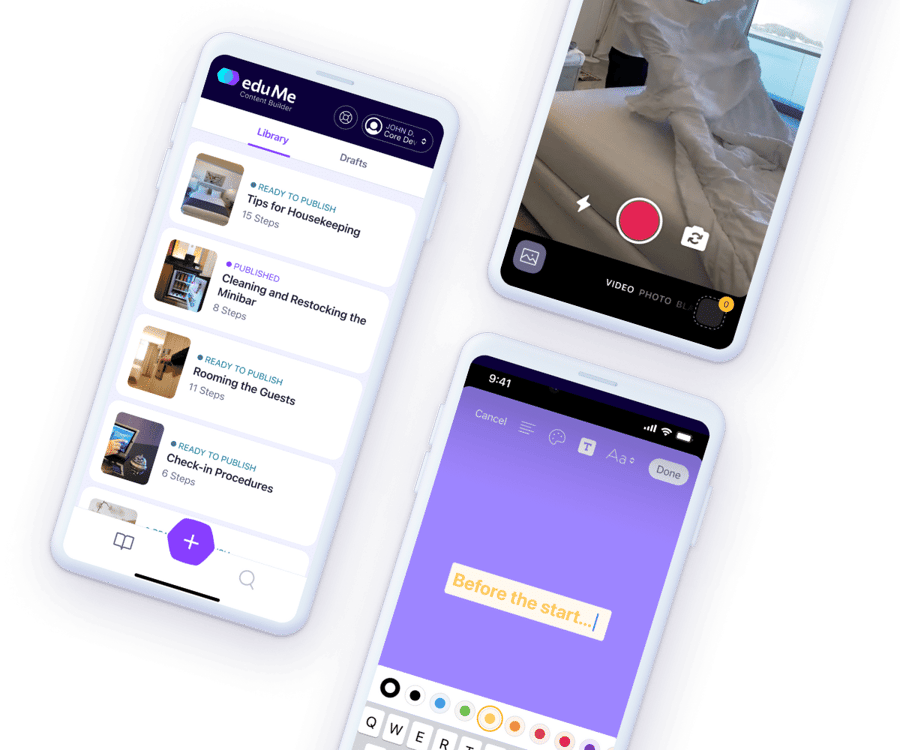 Democratize learning
Empower the frontline to share their knowledge
When it comes to how things work day-to-day, no one understands it better than those on the ground. Everyone can be a creator, especially local teams with unique experiences to share.
Give your frontline workforce the tool to share their knowledge with their peers. With eduMe you can democratize content creation, give workers in the day-to-day operations the power to share their knowledge and expertise.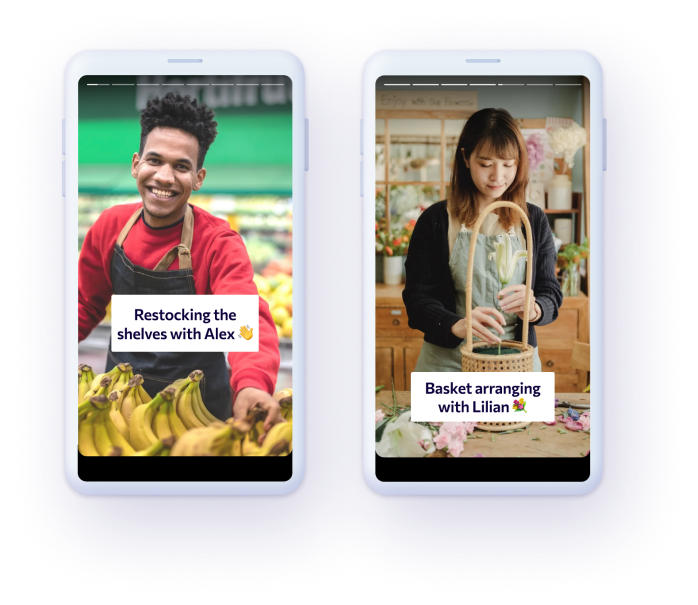 Assessments & quizzes
Ensure knowledge is understood & retained
Include assessments and quizzes in your lessons to monitor understanding and performance of the learning content.
Keep learners engaged and interacting with learning, with an assessment or quiz the learner has to understand the content so they can progress.
Easy to setup and fully customizable with multiple text & media options.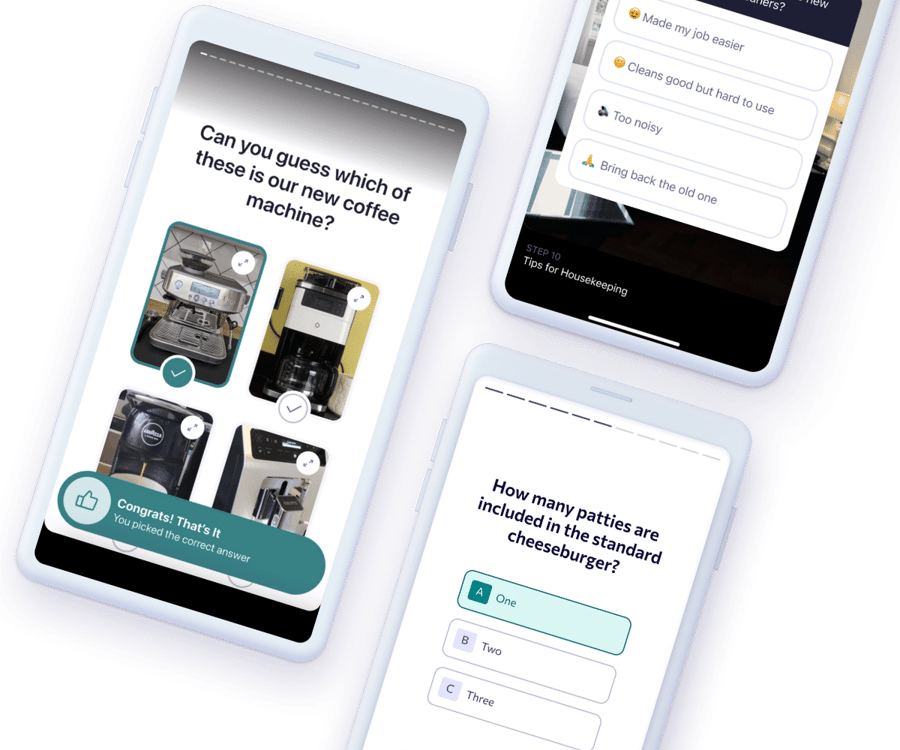 Hear how FYLD increased their workforce productivity