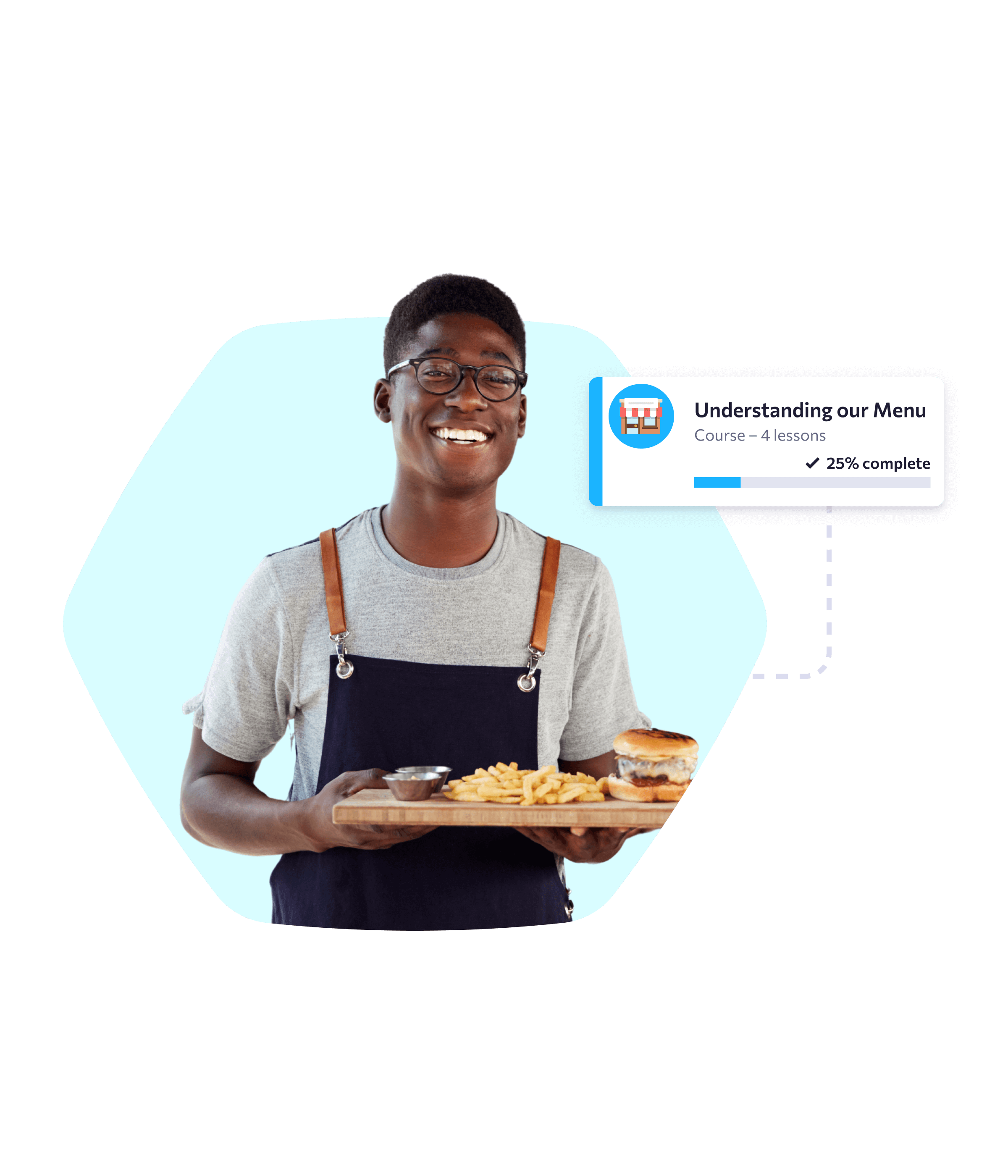 Solutions
Keep your frontline workforce up to date with the latest information
Share the latest processes, technologies, and products with your frontline workforce to ensure they are equipped with the information they need to succeed.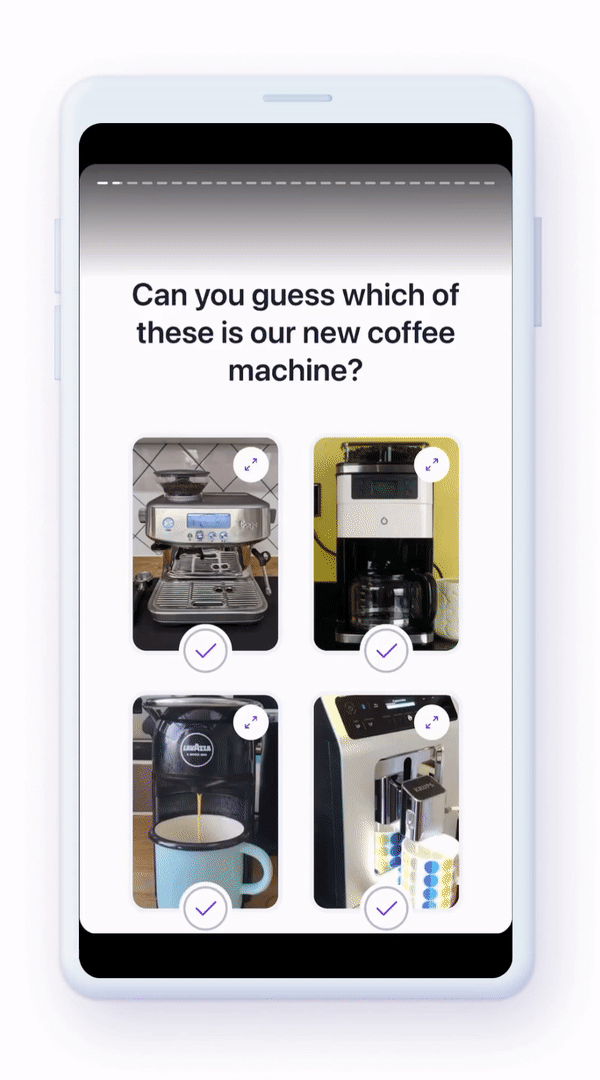 Quick & easy to create
Create & share training quickly
Effortless and intuitive content creation that can be done on the spot. Simply capture & upload video & images, create & edit with text, links, stickers & drawing tools, and then share with learners where they are, all on your mobile.

The recognizable video capturing and editing tools makes content creation straightforward and accessible for all, while admins can still review content before it's published.

A fully customizable experience so you can ensure brand consistency.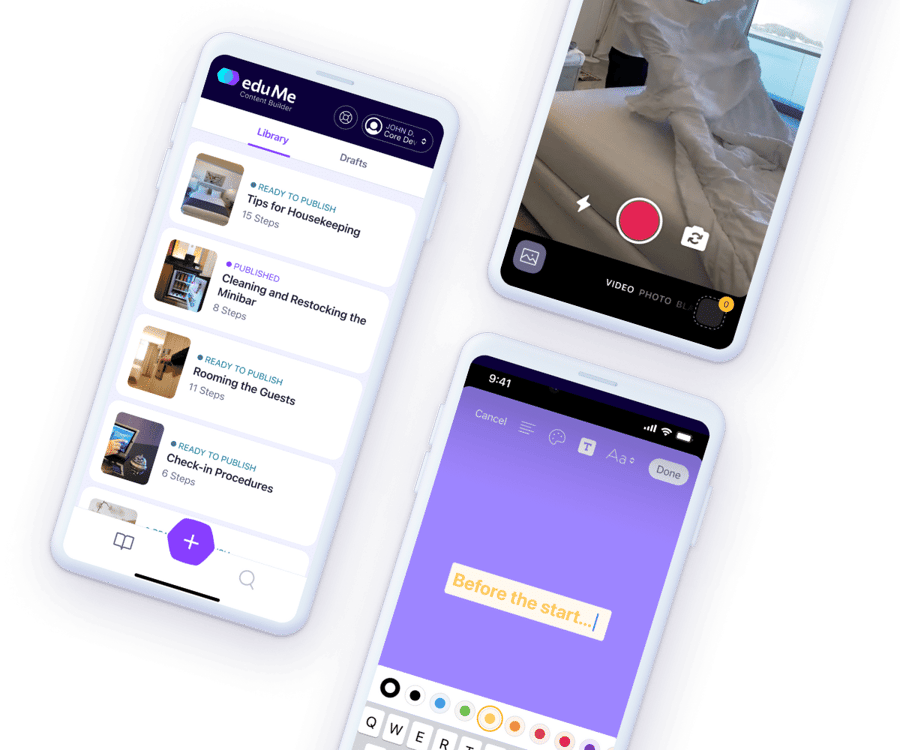 Bring Interactive External Content into the Flow of Learning
eduMe enables you to embed third party content, including video, clickable prototypes, and other interactive virtual experiences.




Example: Matterport
← Click through the interactive eduMe lesson to see Matterport compliment learning
This example enables you to show a digital twin store layout, equipping frontline staff with knowledge of their new working environment before they've even seen it with their own eyes.
You can then check knowledge and understanding based on the environment they've seen with assessments and quizzes.
Immersive, visual learning
Drive engagement with highly visual & immersive learning formats
Using our Guides format to connect frontline teams to the information they need quickly, clearly and in an engaging, visual way.
Guides empower frontline teams to share and develop their knowledge in the moment it's needed, whether that's a company-wide announcement about a new product, or updates from a local team on the introduction of new processes.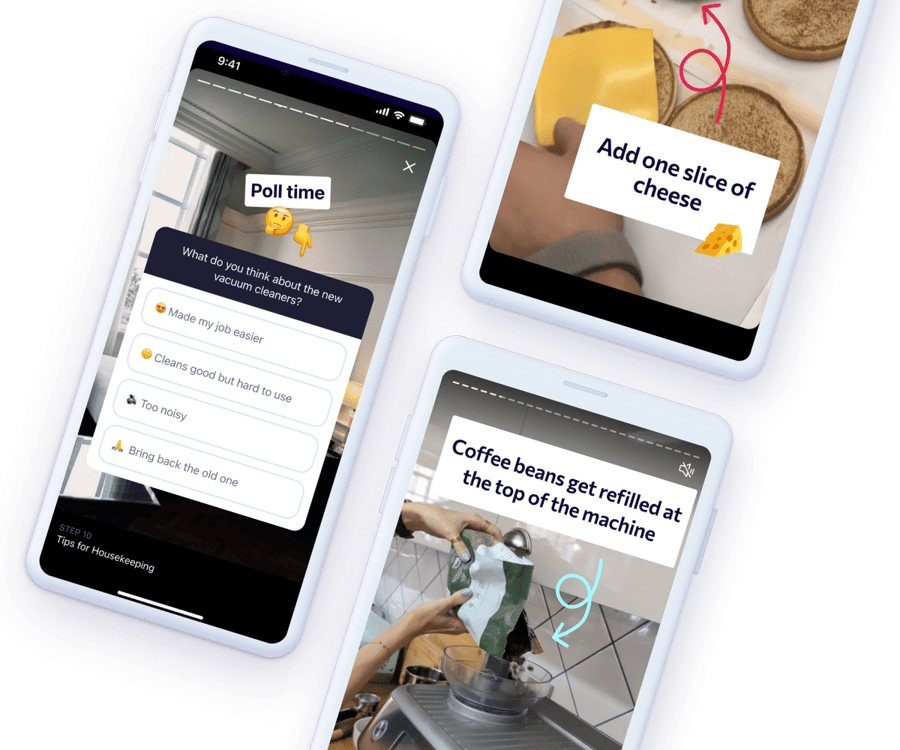 Learners upskilled on new company initiatives via Guides are 29% more likely to take positive action than those who aren't
Seamless access
Push learning to learners with passwordless access
Push new learning content to learners via app notification, email, SMS, QR codes, or other methods, seamlessly delivered to the right people at the right time.
Or enable your workforce to self serve their learning and re-access the information they need when they need it from our Knowledge hubs.