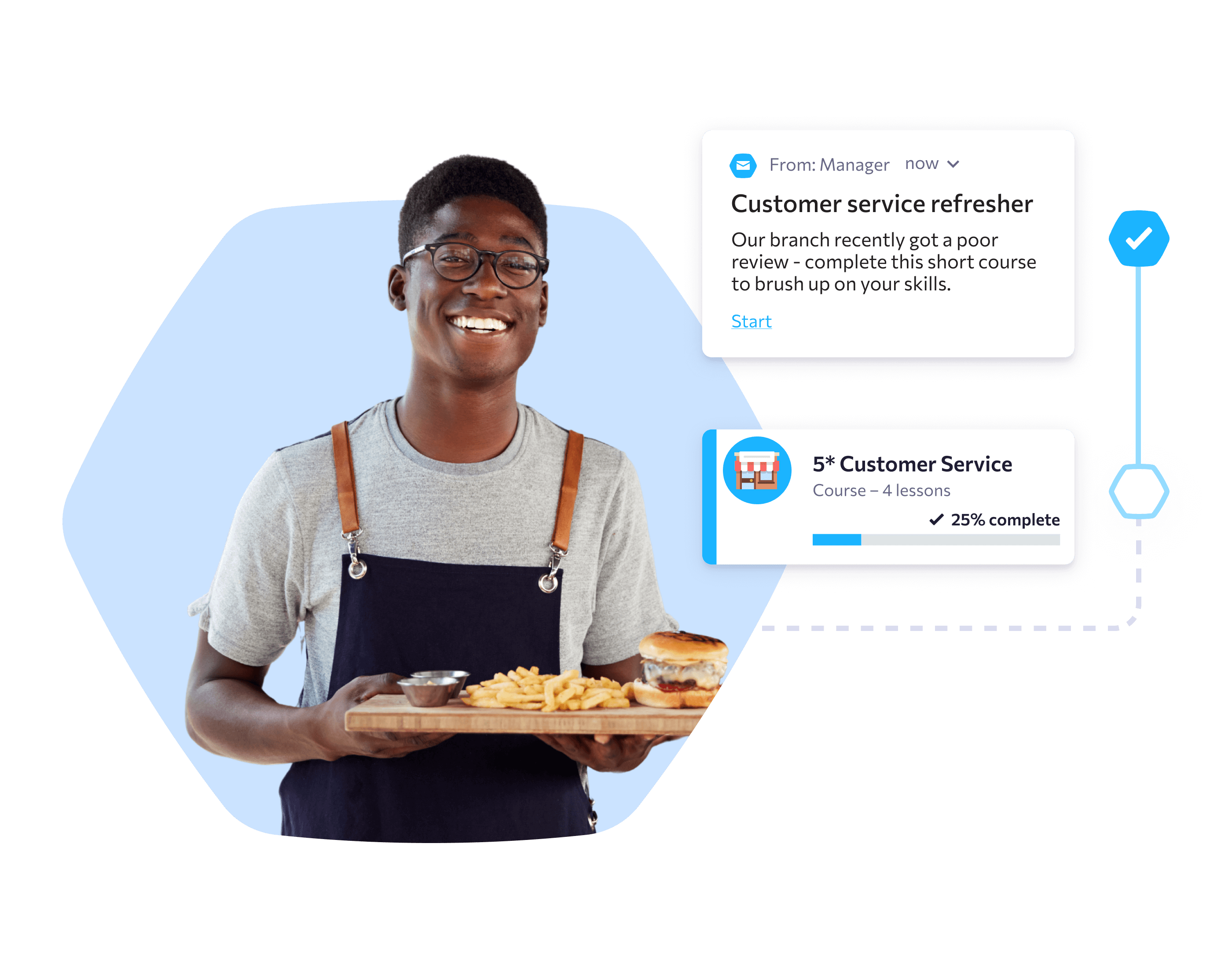 Solutions
Mobile Training Software for your Frontline Workers
Training your workforce doesn't need to be painful. No more clunky authoring tools and dated, desktop based learning. eduMe helps you deliver the training when and where your workforce need it.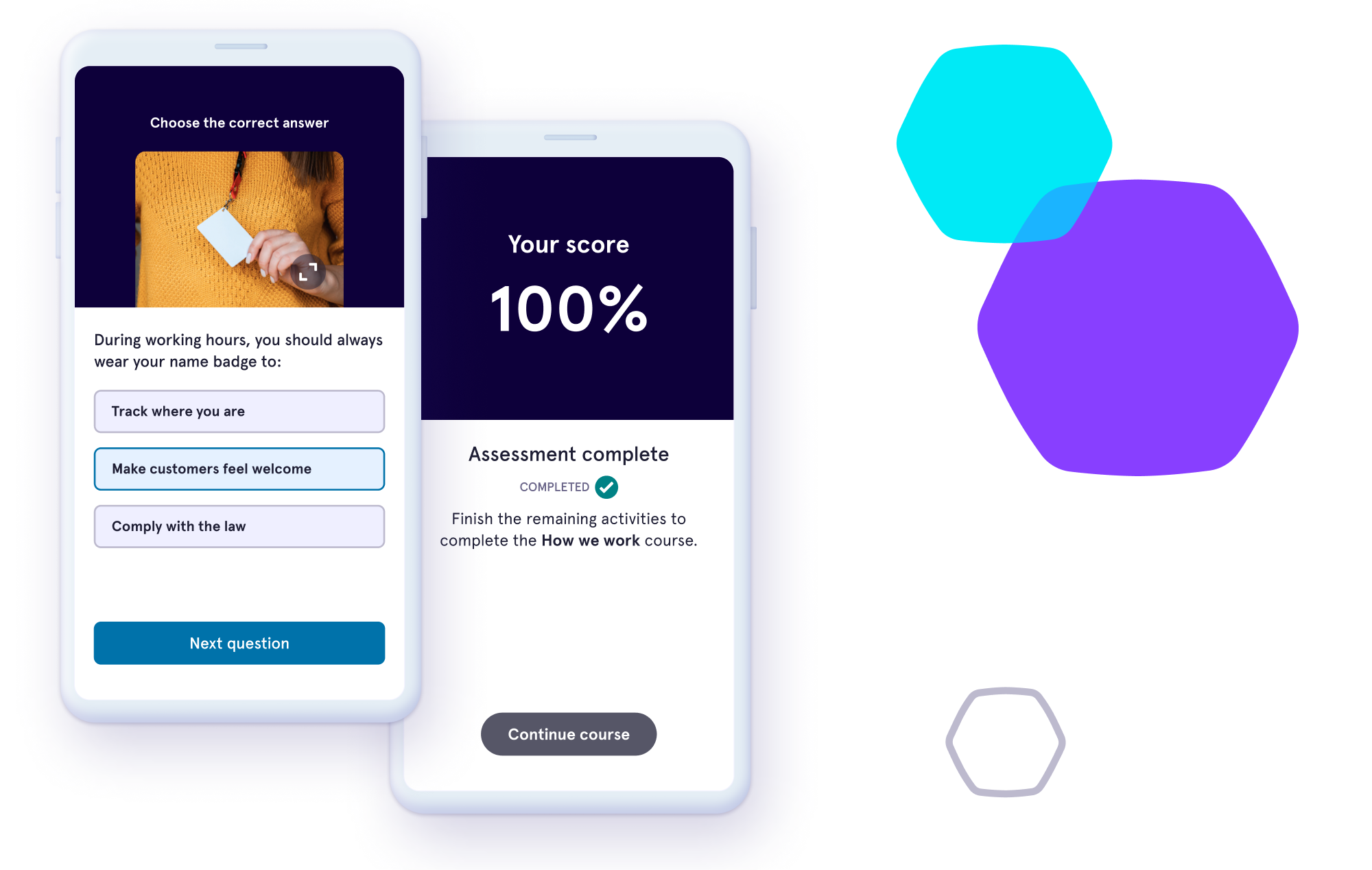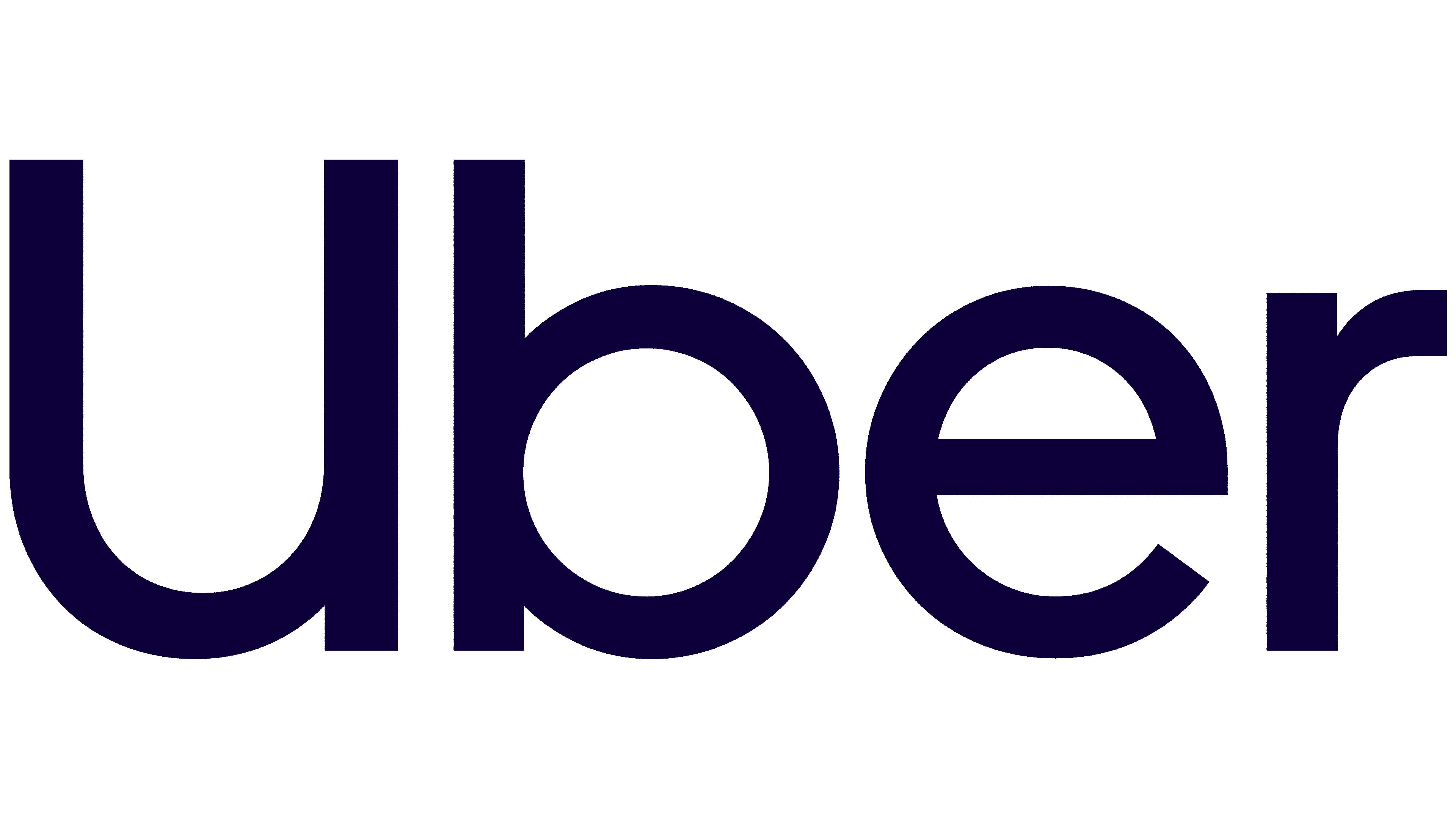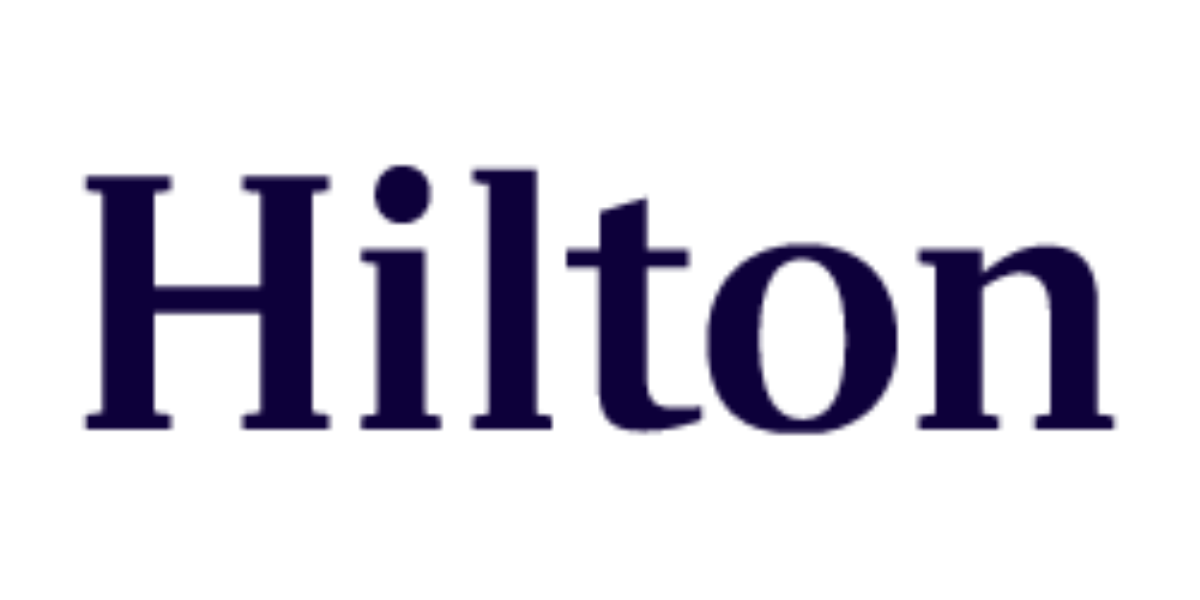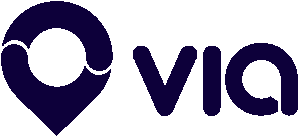 Create & ideate
Quickly create effective learning content
Our content creation tool will transform the way you build training. The super-light, microlearning format minimises text but maximises the impact - using images and videos for compelling, engaging content.
Speed up content creation even further with eduMe AI, our instant lesson generator designed to unlock inspiration & personalized learning in a matter of seconds.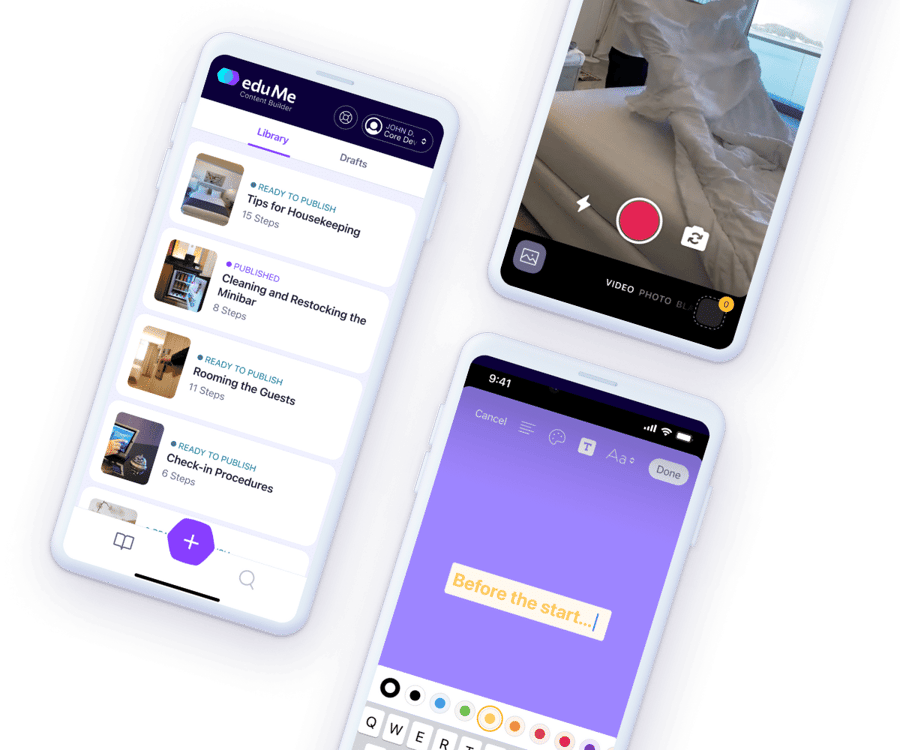 Try our 'TikTok for Training' format
Click through the eduMe lesson or scan the QR code to view on your phone.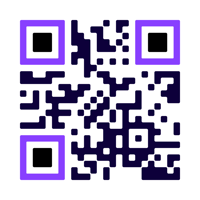 Use visual microlearning experiences for your workforce training that is as easy to be consumed as social media.
By providing your frontline workforce with engaging, visual microlearning, it reduces their time to productivity, increases knowledge retention and ensures consistency of learning across the workforce.


Deliver
Easily deliver learning content to any device
Seamlessly deliver eduMe courses, without the need for login details, straight to any of your team members' devices, or schedule delivery for when it suits them.
We integrate directly into the tools your workers are already using. You are able to provide one-tap access to training content within the technology your frontline workforce uses on a daily basis, whether that's a comms tool like Microsoft Teams, a HRIS such as Workday, your own app, or traditional channels such as SMS, email, or QR codes.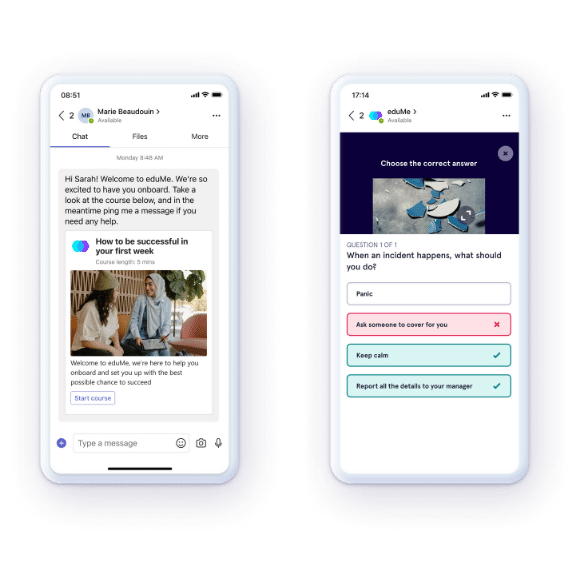 Training made meaningful
Personalized & hyper-relevant experiences
Training is too often one-size-fits-all, when to be effective it must be learner-specific.
Set training delivery up around triggers to create intelligent pathways for learners and get the right content into the right hands.
Or empower your workforce to self-serve by creating a permanent Knowledge Hub resource for them to consult independently, when they need to.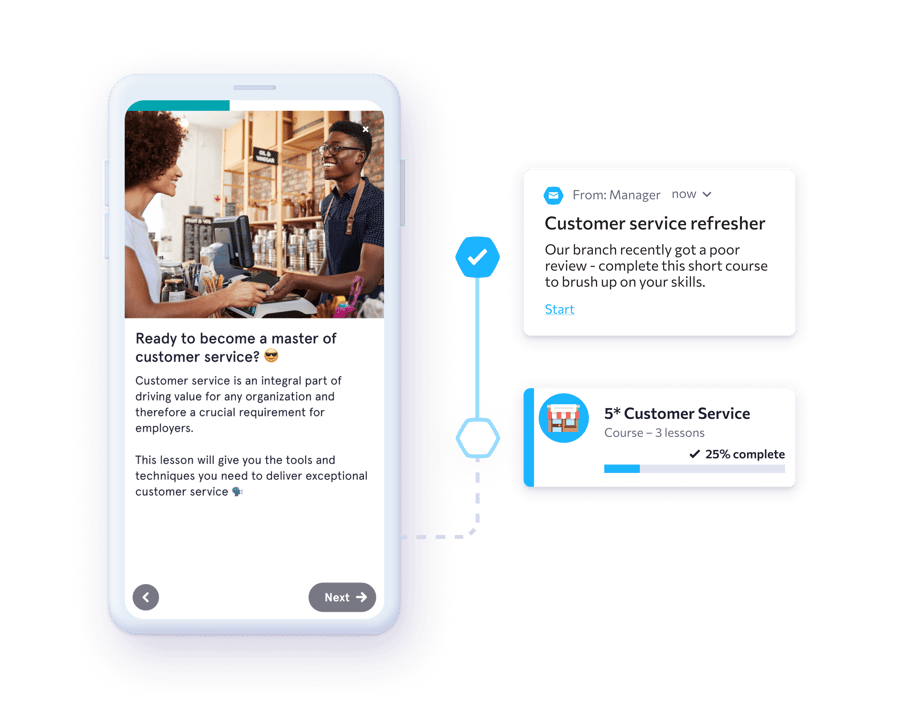 Track
See how your workforce are progressing
Graphical data is displayed real-time and lets you see completion rates, pass rates on courses, individual or team performance, and drill down to specific question scores.
By tracking the results of your courses and users you can monitor the most popular lessons and create more of those, or improve lessons that have low completion or high failure rate.
Enterprise-level security for your data
We're SOC 2 Type II compliant in accordance with AICPA's SOC for service Organizations.