Integrations
Speakap & eduMe
Create a fully branded communications and learning app for your frontline workforce with the Speakap & eduMe integration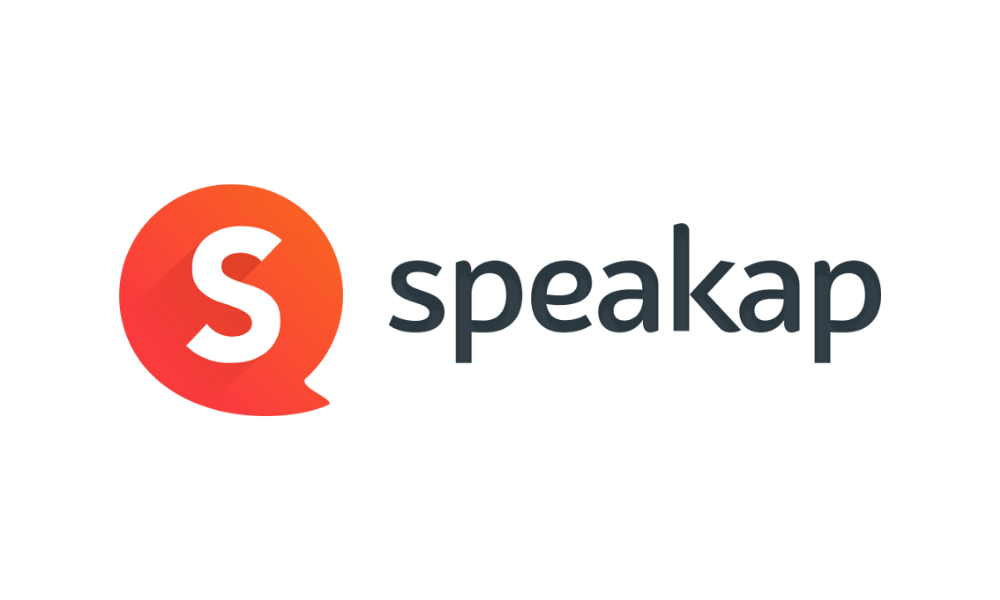 Access Crucial Information & Learning, in the Flow of Work
Complement your fully branded Speakap mobile communications tool with eduMe's interactive microlearning experience. Seamlessly give your frontline workforce access to mobile training courses, accessible through a knowledge hub all without the need for a separate app or new login information.
Alert your workforce to new learning material with instant push notifications through the Speakap app to encourage lesson completion. Access workforce insights into training completion and individual performance, ensuring compliance all within one platform.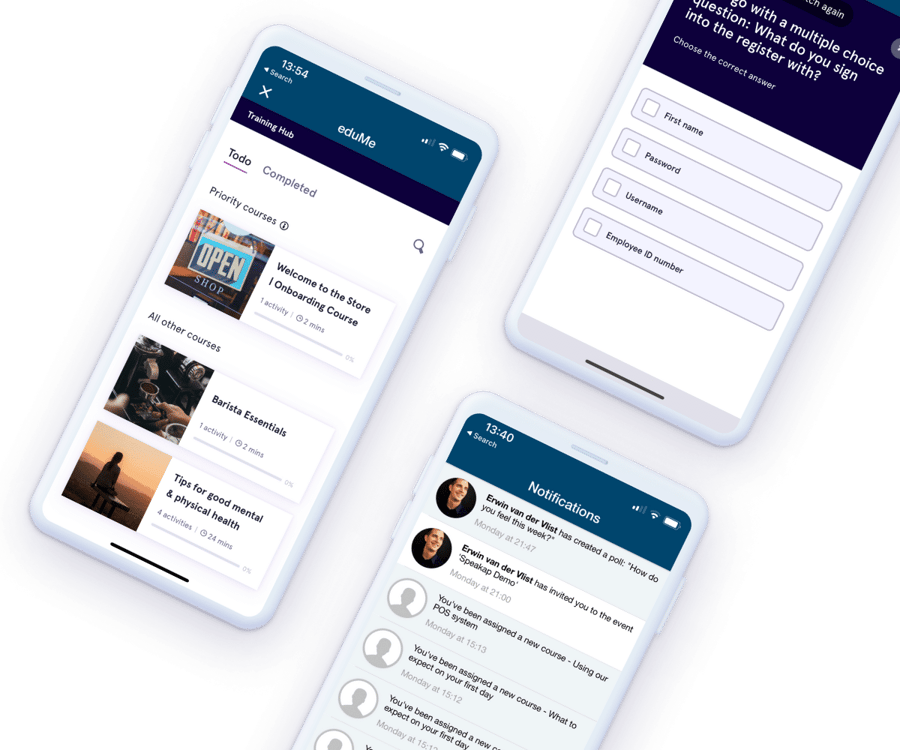 Embed Learning into your Branded Communications Hub
Learners access training content from eduMe through the Speakap app, meaning no additional logins or barriers to learning.
Maintain your fully branded app experience with eduMe's customisation tools which ensure courses also match your branding, creating a fully consistent learner experience, your learners won't realise they've moved from one tool to another.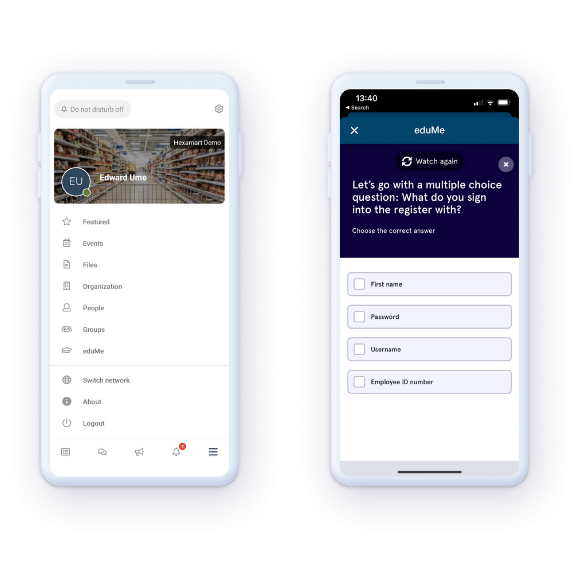 Hassle-free Workforce Administration
Speakap's advanced HR-Sync enables mirrored organizational structures allowing workforce groups to be automatically pulled through to eduMe. This ensures the relevant information and training is shared with the people who need it, when they need it.
Send specific training to specific job roles, departments, or locations, ensuring the workforce is setup for success. Gain insights into activation, retention, engagement, and content all filterable by your workforce groupings.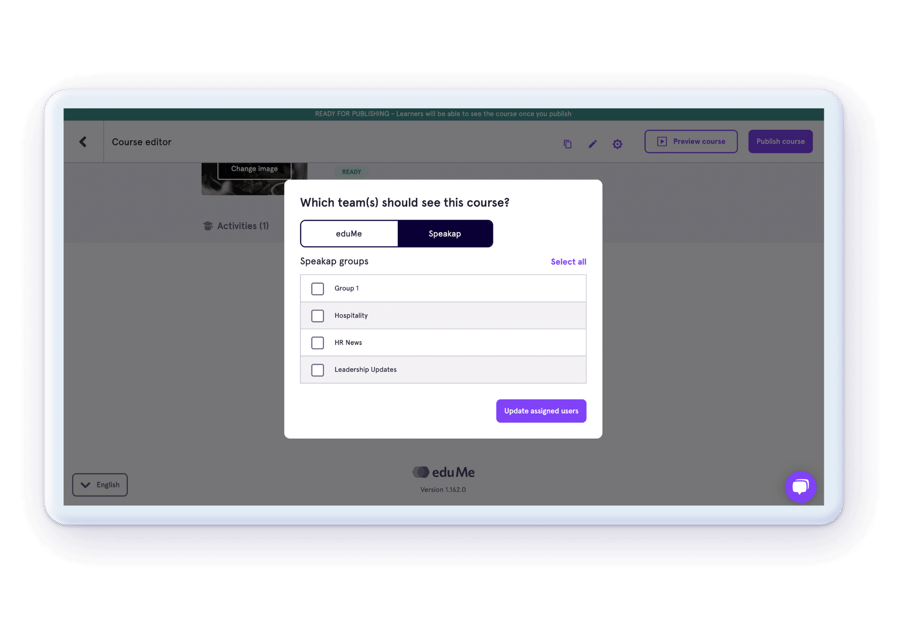 Better Together
Seamlessly access interactive eduMe microlearning through your fully branded Speakap communications platform.
Maintain the customised experience with courses that can be tailored to match branding, ensuring a consistent learner experience.
The Speakap and eduMe integration enables easy assignment and distribution of learning content through your existing groups. Share learning with the people who need it, when they need it, without the need to re-create teams or individual profiles in eduMe.