Don't make your learners go searching for training.
Bring training to them with eduMe's seamless integrations.
Integrate training into the tools you already use
Our seamless integrations mean you can provide one-tap access to training within the tech your frontline workers already use day-to-day, driving higher engagement and real business results.
Meet workers where they are
Give your team access to eduMe in the flow of day-to-day operations with seamless delivery via email, QR codes, SMS or integrated into your existing app.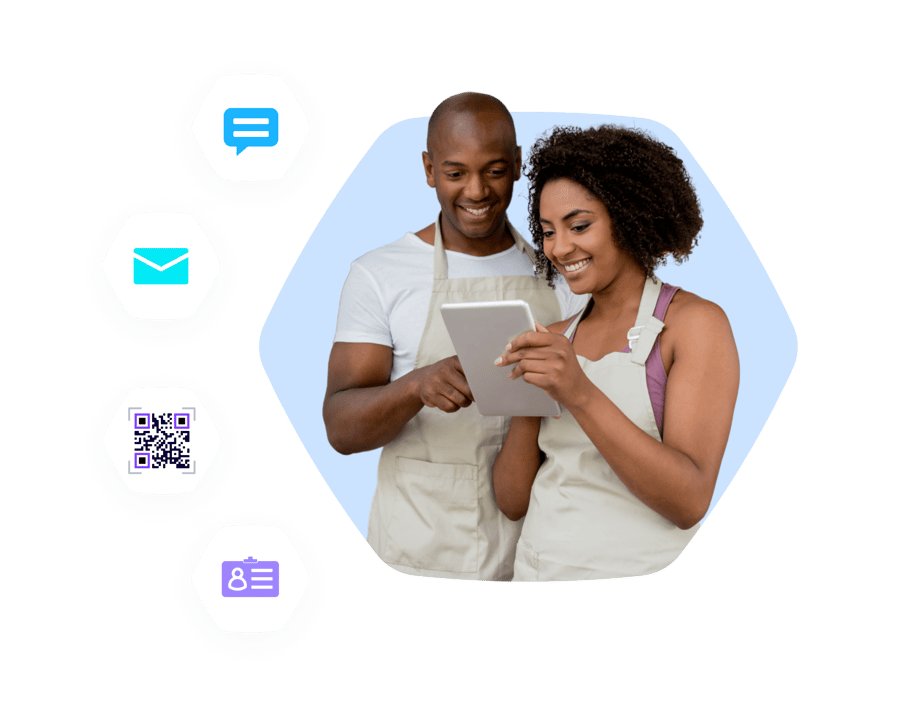 Results our customers have seen
300%
increase in training engagement
97%
reduction in time required for training
66%
increase in sales in three months
eduMe allows us to provide ongoing learning to our drivers seamlessly, virtually and at scale.

Sriram Trikutam
Director of Growth Operations, Via
We saw a reduction in our onboarding time from 6.6 days to around 3 days.

Vuyokazi Maselana
Merchant Operations Lead, Uber
Our objective was to improve the productivity of our sales agents - eduMe has enabled us to achieve this.

Patty Gomez
Frontline Sales Manager, Tigo