Microsoft Teams is used by over 1 million organizations across the globe to improve productivity and employee engagement - and that number is growing every year.
Why? As Covid-19 accelerated the move towards digital tools to manage deskless workers, more organizations turned to solutions like Microsoft Teams in order to connect with their frontline employees.
Fast forward to today, more businesses than ever are using Microsoft Teams to communicate with their frontline, but many aren't optimizing their potential. Within Teams lies a whole host of productivity and engagement solutions - but they're still being underutilized.
Here we'll take a look at why addressing employee engagement and productivity is paramount, how Microsoft teams can improve productivity and the top apps that will help make your Teams investment go further, by boosting the productivity of your frontline.
(If you'd like to skip ahead to 11 of the best productivity apps for Microsoft Teams - plus the key features you need to know about - just use our section jump below)
1. Why should businesses prioritize employee engagement and productivity?
2. How does Microsoft Teams improve productivity?
3. Top 10 best productivity and engagement apps for Microsoft Teams
- eduMe
-ClickUp
-WorkJam Tasks
-Workday
-AwardCo
-TinyPulse
-Parsable
-Staffbase
-Vantage Circle
-Disco
-Mo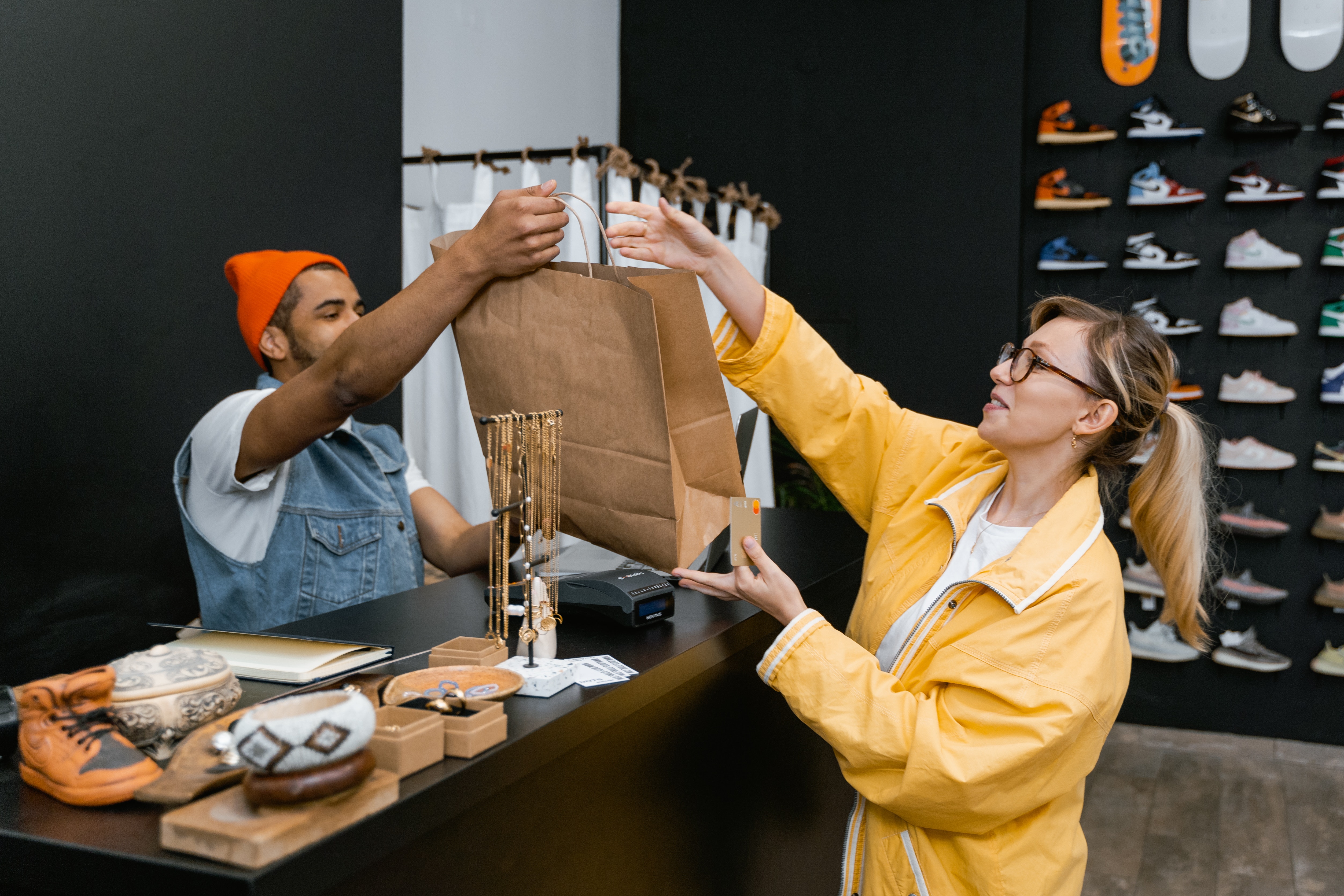 Why should businesses prioritize employee engagement and productivity?
Before we dive into helping you make the most of the many integrations on offer within Teams - why is addressing employee engagement and productivity a key issue?
There are over 2 billion frontline workers worldwide, representing over 80% of the global workforce.
Frontline workers play an essential role across every industry - but many feel forgotten by the businesses they work for.
Research by Microsoft themselves revealed four key trends when it came to employee engagement:
More than half of frontline workers in non-management positions don't feel valued as employees.
Over 60% of frontline workers feel their organization could do more to prioritize culture and communication.
58% of frontline workers think their workplace stress will stay the same or get worse in the next year.

Technology

is one of the top 3 factors frontline workers believe could help reduce workplace stress.
These figures demonstrate a serious need for organizations to utilize digital technology to better support their frontline workers and take steps towards improving communication, reducing workplace stress and increasing employee engagement.
The good news is, the tools you need can be found in the platform you're already using - Microsoft Teams has over 800 apps and integrations, making it easy to access essential productivity tools and reduce digital friction for stressed frontline teams.
How does Microsoft Teams improve productivity?
Microsoft Teams puts everything an organization needs in one place - including chats, meetings, apps and more - to make teamwork and day-to-day tasks easier and more efficient.
For businesses, that equals:
Increased employee productivity
Improved collaboration across teams
Increased savings
For a 5000-user organization, adoption of Microsoft Teams resulted in a net benefit of $27.1 million over 3 years:
88% of respondents said, "having all of our solutions in one place saves time".
Information employees saved 4 hours per week through improved collaboration and information sharing.
Decision-makers reported close to 18% improvement in time-to-decision.
Microsoft Teams resulted in an almost 20% reduction in weekly meetings.
Microsoft Teams is a powerful tool for improving collaboration and communication for frontline workers and remote teams - but to really make the most of your investment, it's worth your organization exploring the range of apps available to take that experience one step further.
Here are the top 11 best productivity apps for Microsoft teams to boost employee engagement, communication and collaboration in 2023.
Top 11 best productivity and engagement apps for Microsoft Teams
eduMe
It would only be right to include ourselves in this list - maximize productivity and engagement for your frontline workforce with our seamless, integrated microlearning solution. The eduMe Microsoft Teams app lets you create, deliver and access essential onboarding and ongoing training materials without leaving Teams.
When employees have to app hop, search for information or context switch, productivity decreases by 40%. By bringing training into Microsoft Teams, you make learning part of your workforce's day-to-day and ensure it's delivered in the flow of work, promoting rather than disrupting productivity. By delivering continuous learning in a seamless way, eduMe clients have increased their training engagement by up to 300%.
For course administrators, in-built analytics grant you access to essential employee performance data within Microsoft Teams. Real-time reporting allows you to tweak training to improve outcomes and gather key performance insights, as well as rewarding top employees and celebrating the achievements of your team. Get the insights you need to increase engagement and set your workforce up for success.
Key features:
Simplified access to employee

onboarding

and ongoing training

Mobile-first

, ultra-engaging microlearning format for learners
Create, schedule and assign courses to existing teams in your workspaces
Share courses 1:1 in chats or in channels
Add automated course notifications to improve awareness and course completion rate
Track learner course progress and completion metrics
ClickUp
Provide your workforce with a radically new way to work - ClickUp is an all-in-one productivity solution that puts all the tools you need in one place. ClickUp's Microsoft Teams app is easily customizable and fully flexible to suit your organization, so you can stay in sync with your deskless workforce however you want and need.
Key features:
Attach tasks directly into any Microsoft Teams conversation
Unfurl ClickUp links within your Teams channel
Get instant notifications for any new comments, updates and assignments
Free ClickUp product training and 24-hour support
WorkJam Tasks
One of the leading Digital Workplace solutions for organizations, the Workjam Tasks Microsoft Teams app offers task management, shift management and survey tools for coordinating frontline workforces - without leaving Microsoft Teams. This productivity app empowers managers to plan organization-wide activities, giving employees the exact steps they need to complete tasks and real-time reporting features, so they can turn up to work and know what they need to do.
Key features:
Assign multi-step, cascading tasks to frontline employees
Create available task pool where workers can pick up extra tasks
Real-time progress reports using video, photo and text
Centralized reporting to increase productivity
Workday
Simplify essential HR and Finance tasks with the Workday Microsoft Teams app, designed for faster, more effective communication with your frontline workforce. Empower your employees to keep in touch and cooperate, while simplifying time-consuming administrative tasks like expenses and time management. This is one of the best Microsoft Teams productivity apps to unify your workforce and provide the tools they need to improve productivity and engagement - that's why eduMe has partnered with Workday to bring our integrated microlearning solutions to more employees.
Key features:
Manage and book time off within Microsoft Teams
Simplify expense recordings
Give coworkers instant feedback directly within Teams
Look up employees' Workday profile and reporting lines for faster communication
AwardCo
Employee recognition is a critical part of employee engagement - and the best recognition tools are the ones embedded in the apps you're already using. AwardCo's Microsoft Teams app syncs directly with any established AwardCo recognition programs in your organization, so recognizing your employees and colleagues is as simple as typing 'recognize' into Teams. Reward, recognize and celebrate your frontline employees with AwardCo and build a culture of better engagement across your workforce.
Key features:
Highlight employee success stories with Recognitions
Search for colleagues and send recognitions without leaving Microsoft Teams
Recognitions sync directly to existing AwardCo programs
Automate repetitive reward processes like birthdays, life events, service awards and more
TinyPulse
Take the guesswork out of employee engagement by finding out exactly how your employees are feeling right now - TinyPulse's Microsoft Teams app utilizes the power of simple surveys to gather direct feedback from employees, so there are no surprises in your organization. Help your frontline workers feel seen and heard with regular, continuous feedback opportunities directly within Microsoft Teams, giving them the chance to voice their opinions without switching to a new platform. With TinyPulse, you can build an effective employee engagement strategy based on concrete data, so you have all the information you need to boost productivity.
Key features:
Respond to surveys and give feedback without leaving Microsoft Teams
Notify employees every time a new survey is published
Save time by giving anonymous suggestions via Microsoft Teams
Send Cheers recognition to colleagues within Teams
Parsable
Connect your frontline and back office with the Parsable Microsoft Teams app, tailored to boost productivity and communication between diverse teams. Parsable's Frontline Work Connector has the tools you need to streamline your organization's operations and empower teams to collaborate efficiently wherever they are. Instantly connect teams and share real-time updates in Microsoft Teams to open up new channels of productivity and engagement.
Key features:
Post instant updates and share critical details to Microsoft Teams
Messages automatically pull essential data from Parsable
Fully customizable to connect to any channel within Teams
Compile a library of Parsable applets to reuse across your organization
Staffbase
Offering a mobile-first employee experience solution, Staffbase's Microsoft Teams app helps organizations put employee engagement and productivity first. The Staffbase News integration delivers real-time news from your company's Staffbase app to Microsoft Teams so frontline employees can stay up-to-date with key information without leaving Teams. Keep employees informed without interrupting the flow of work for improved productivity and focus every day.
Key features:
Get notifications about new posts within Teams
See all notifications in dedicated Staffbase tab
Read all Staffbase News without leaving Teams
Multilingual notifications to suit all employees
Vantage Circle
If you're looking to improve employee engagement and motivation in your organization, the Vantage Rewards app by Vantage Circle could be the tool you need. This employee recognition Microsoft Teams app lets you provide instant acknowledgement and appreciation to your team. By automating and simplifying your rewards and recognition program, you can celebrate top-performing employees and make team interactions more meaningful, helping to foster a more connected culture in your organization.
Key features:
Amplify teamwork with instant employee rewards
Appreciate and nominate multiple employees at once
Approve nominations instantly within Microsoft Teams
Encourage employees to interact with recognition posts and tools to motivate teammates
Disco
Put your company's core values front and center with the Disco Microsoft Teams app. Disco is designed to encourage closer connections, enhance teamwork and increase employee engagement with intuitive tools made for celebrating and socializing within your workforce. With Disco, you can make upholding and encouraging your company values part of every work day, no matter where your employees are clocking in.
Key features:
Encourage daily employee recognition with an appreciation dashboard
Nominate employees for rewards based on company-values
Measure employee engagement with weekly surveys
Automated employee reminders for peer-to-peer nominations
Mo
Mo is a culture and engagement platform that measurably increases employee retention and engagement by boosting morale and building a connected culture that people don't want to leave. Mo helps leaders adapt to the new world of work and build high-performance habits. Use Mo to recognize the great work your coworkers do every day by posting Moments of appreciation and celebration via Teams, their mobile app, or their web app.
Use their Boosts feature to shape new ways of working and prompt others to share results, celebration, learnings or insights. Busy leaders can use their Assistant tool to get personalised recommendations for the best ways to engage with their team.
Key features:
Automated prompts for coworkers to share appreciation, results, or celebration

An Assistant tool to give busy leaders customised prompts on how to engage their teams

Social posts called 'Moments' that you can add company values, gifs, photos and emojis to

Wide range of rewards for employees to spend their store credit

Rich insights to give you a leading indicator to employee engagement and retention
Ready to boost productivity and engagement in your organization?
These 11 best productivity apps for Microsoft Teams are ideal for boosting engagement and simplifying processes when it comes to motivating and managing your frontline workforce, helping to boost employee retention, improve communication and maximize performance.
Give your workforce the training they need to succeed with seamless, one-click access to onboarding and training materials with the eduMe Microsoft Teams integration. Deliver bite-sized learning to meet your employees where they are - and reduce training time by 97%.
To see how it works, sign up for a free demo today.