As many as 1 in 3 customers will leave a brand they love after just one bad experience.
In fact, customer experience is one of the top factors impacting customer retention and brand loyalty. Today customer experience matters more than ever with consumers looking for a more personalized, positive approach to customer service where they feel valued at every interaction.
The most important components? Speed, knowledgeable help, and friendliness.
Brands that can nail these aspects of a great customer experience can stand out from the competition, reduce churn, and convert more customers into brand advocates.
Here's what you need to know about the 3 components of a great customer experience - and what matters most to your customers in 2023.
Why great customer experience matters
Customer experience impacts every aspect of your brand - from your reputation to customer loyalty and ultimately revenue.
Even if you have the best product on the market, if your customer experience isn't up to scratch, you risk losing valuable customers to your competitors.
Top-quality customer experience comes with a range of benefits for brands, including:
The benefits of excellent customer experience are clear - but what are the key components of a great customer experience? Here are the top 3.
Key components of a great customer experience
Almost 80% of American consumers think that speed, knowledgeable help, and friendly service are the most important components of a good customer experience.
Let's take a look at what that means for your organization.
1. Speed
In 2023 consumers are looking for a seamless transition from their smartphone to their desktop to the person in their local store - and that's the minimum expectation. They don't want to wait around for their problem to be solved, for someone to pull up their data, or worse, to have to re-explain the same problem to multiple people multiple times.
When Genesys asked customers what they value most in a customer service interaction, speed came up top. 25% of respondents in Europe agreed a fast response time was most important to them, closely followed by first interaction resolution at 20%.
Your customers are busy people. They want to have their problems solved fast and efficiently - ideally in their first interaction with your frontline employees.
Technology with a human touch
Technology has hugely enhanced the efficiency and speed of customer service interactions - but customers still want the option to talk to a real person.
64% of US consumers feel companies have lost touch with the human element of customer experience and 71% of Americans would rather interact with a human than a chatbot or another automated process.
The secret? Blending digital technology with a human touch. Embrace the power of technology to speed up in-store and online interactions, but don't forget to give your customers the option to engage with real-life human employees when they want it.
Amazon Go gets that balance just right. Their in-store experience is unbelievably efficient - simply scan a code from your Amazon account on entry, take whatever you want from a shelf, and walk straight out. No queuing, no wait times. Not even a checkout process.
But if you have a problem, there are still real people on hand to troubleshoot. Amazon employees will meet you at the counter if you need help and they know exactly how to answer any questions you might have. Amazon Go stores also have their omnichannel customer experience sewn up - buy online and return in-store, hassle-free, as a seamless, smooth experience.
Stress-free transitions between technology and human interactions are essential to delivering a sleek customer experience with minimal friction that keeps your customers coming back.
Utilize social media
The thing with speed is that you can always be faster. And when it comes to customer experience, the fastest, smoothest experiences win.
Social media is the top choice for US consumers looking to communicate with brands - and almost 50% of all US consumers rate receiving great social media customer service as 'very important' when they're making a purchase.
Music-streaming giant Spotify has a dedicated support account across multiple social media platforms so users can send them a DM and get personalized help on everything from payments to lost playlists. In fact, they've won awards for their social media customer support.
Spotify customer service reps are first trained on email - with a max 24-hour response time - before moving on to social media customer service. Their focus? Positive, proactive support, delivered as fast as possible.
As Chug Abramowitz, Spotify's former Vice President of Global Customer Service and Social Media explains: "When you come at a customer with a positive active attitude, they're going to end up leaving happy. Even if you can't solve their problem, as long as you show that you are actively trying to help them, they take that as a good sign."
2. Knowledge
There's nothing more frustrating than not being able to get the support you need when you have a problem with a product or service. We've all faced down a chatbot that can't understand your question (even after you've rephrased it 5 times) or a customer service rep who lacks the knowledge to solve your problem - and chances are, it made you think twice about buying from that brand again.
Knowledge is one of the key factors influencing customer experience - and it can make or break your brand. In fact, 46% of all consumers will abandon a company if they feel the employees aren't knowledgeable.
Knowledge encompasses a wide range of aspects of customer experience, from employee education to self-service options and more.
Build a knowledge base
69% of consumers will try to resolve their issue independently, but less than one-third of companies offer self-service options to do that. Help customers help themselves - including building a comprehensive knowledge hub that contains all the information they need.
WhatsApp has created a huge knowledge base that breaks their support down according to different platforms - information is separated into Android, iOS, desktop and more. A powerful search tool auto-suggests content to get you to the help you need faster and all their support pages are available in 59 different languages. If you've got a question about WhatsApp, you'll probably find it there.
Automate employee education
When customers do reach an employee - either in person, on the phone, or online - you need to make sure that they have the knowledge they need to resolve the problem.
To get your employees' knowledge up to scratch, you need to invest in comprehensive employee education. But it's not enough to just do 1 week of onboarding training and then leave employees to it - expert employee education is continuous, relevant, and accessible wherever they are.
To improve customer experience in-store and standardize knowledge between branches, PetSupermarket implemented an on-demand employee training solution using QR codes that employees can scan with their device. Training is delivered in a social-media style format so employees tap through training quickly and easily, without needing to leave the shop floor, sign in or download an app.
This simple solution led to a 79% average training completion rate for PetSupermarket and a 98% employee satisfaction score. Use intuitive solutions to employee training to give them the knowledge they need to succeed - and give your customers expert support wherever they are.
Offer more personalization
Customers still feel like organizations could be doing more with their data. 63% of consumers said they'd be willing to share their data for a product or service they truly valued.
Marriott International is one brand that has mastered the art of using data to create a polished, personalized customer experience. Their partnership with Salesforce gives all Marriott employees a 360-degree view of every guest's individual customer profile, so they can access relevant information and continue customer conversations across any channel, with all the previous interactions at their fingertips.
As Marriott's Director of Marketing, Marie-Laure Blaise, explains, "One would say nothing can replace human interaction. However… Technology is being used to assist the guest experience in many ways. The Marriott guest experience CRM modules help the operational teams to personalize the guest stay in every aspect, providing deep insights and reports to help shape the guest stay."
Utilize data to give your customers a more personal, meaningful and memorable experience - whether they're staying in a 5-star hotel or just picking up their laundry.
3. Friendliness
Human interactions matter now more than ever. While brands are increasingly switching to a technology-first approach to customer experience, the most successful organizations recognize the power of human interactions and what can happen when you have a kind and helpful employee representing your brand.
Right now 82% of US and 74% of non-US consumers are looking for more human interaction from brands. And what do they want from those interactions? Friendly, engaged, and pleasant experiences. Service with a smile is just as relevant today as it's ever been.
Hire like-minded people
If you've ever walked into a store and heard the employees complaining about a customer, another colleague or their manager, you'll know how quickly it can change your whole experience. Hiring like-minded people who buy into your brand and your values is essential to creating a welcoming, friendly customer experience - happy employees lead to happier customers because they're committed, engaged, and proud when they turn up to work.
Arne Sorenson, President and CEO, Marriott International explains why hiring enthusiastic employees is so important: "When I'm looking to hire, I look for someone with passion," says Sorenson. "We can train you to work at the front desk, but we can't train you to be empathetic or to smile."
Apple is known for its rigorous hiring process for its frontline employees - only 0.5% of applicants make it to the hiring stage after several rounds of interviews, assessments, and evaluations that can last between 1 to 4 months. Excessive? Maybe. But the results are clear as soon as you enter any Apple store. Every member of the team is an evangelical employee who cares about the brand, believes in the mission, and embodies Apple values at every interaction.
Get onboarding right
Customers don't know whether it's someone's first day or their 200th. And it doesn't make a difference to them. It's hard to have empathy if you don't have any background and when met with inexperience or confusion, most customers won't have much patience.
This is why strong onboarding is so important - you have to get new hires to where you want an exemplary employee to be as fast as possible. Employees need to hit the ground running, with in-depth knowledge of your products, processes, and customer service expectations.
Digital wellness company Urban switched to remote onboarding for new practitioners using mobile-led, self-paced learning for training on-the-go - so new hires could complete training between appointments, rather than dedicating time to in-person onboarding sessions. This simple move reduced onboarding time by over 50% while maintaining ratings over 4.9/5 - significantly less time for the same quality of customer service.
Empower employees in customer interactions
Your employees can't do good work if their hands are tied. If every customer interaction has to be approved by a manager, you're not empowering your employees to provide the best possible experience for customers.
Equip employees with the training they need to succeed - and then trust them to do their jobs well. Trader Joes encourages checkout employees to chat to their customers about any topic they feel like, leading to genuine, authentic and interesting conversations while your groceries are being packed and a refreshing change of pace to the set piece lines common in most stores.
Ritz-Carlton takes employee empowerment to the next level - it gives customer service employees the authority to spend up to $2,000 per day to keep guests happy and deliver best-in-class service. Regardless of your budget, make sure you're empowering your employees to go the extra mile for your customers.
Create a customer-centric culture for best-in-class customer experience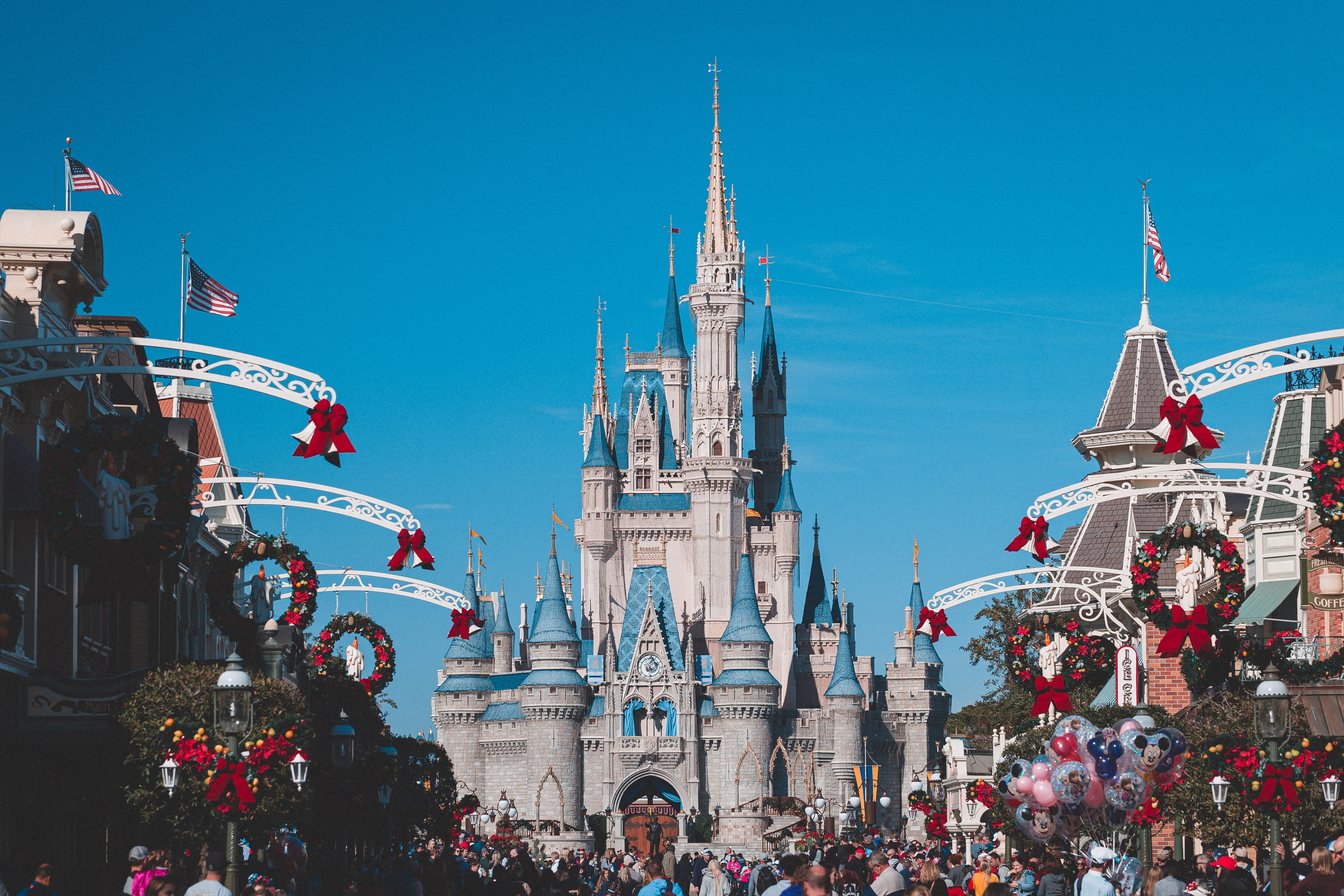 The organizations known for delivering industry-leading customer experience - including Disney, Amazon, and Marriott - all have one thing in common: a customer-centric culture.
A customer-centric culture means focusing your organization's beliefs, values, and mission on creating a great customer experience that goes above and beyond expectations to keep customers happy.
Building a customer-centric culture has a direct impact on revenue - customer-centric organizations are 61% more profitable than brands without a customer-specific focus and 58% of company directors believe that customer-centricity is the most important aspect of digital culture.
For customers, a customer-centric culture translates to consistently excellent customer service at every touchpoint. Within your organization, it requires leadership that supports, empowers, and rewards employees who uphold the company values - and that's optimized for customer experience.
The secret to building a customer-centric culture at every level? Employee education.
How to improve customer experience with employee education
To take control of customer experience for your brand and build a customer-centric culture, start with employee education to help every employee deliver consistently high-quality customer service in every interaction. Here's how:
Make knowledge easily accessible: If you want your employees to complete training, make it easy for them to reach knowledge and make learning habitual. Create seamless learning experiences where they don't have to do anything - no logging in, no downloading apps, no account creation - and where training travels to them.
Make training relevant: Make training relevant and engaging so frontline employees can complete it, come back to it, repeat it, remember it. Knowledge can only be consolidated through repetition so ditch your annual training camp and give them training at their fingertips and on their phones.
Create a culture of continuous learning: By delivering engaging training in an accessible way, you can create a continuous learning culture and see meaningful results, including:


10% increase in customer ratings -

Uber

66% increase in sales -

Tigo

2 minute average training completion time -

Pet Supermarket

70% reduction in onboarding time -

Alto
With the right frontline training tools, you can level up your customer service and continuously strive for improvement to create the best possible customer experience.
Great customer experience starts with your frontline
With the right employee training and education program, these 3 components of great customer experience are within reach for every brand.
Use eduMe to create and share essential frontline training quickly - with simple creation, immersive formats, mobile-ready and tailor-made for frontline employees, including real-world scenario-based quizzes to empower learners to understand how to respond to problems and take control of the outcomes. Equip your employees with the knowledge they need to care for and cater to your customers from day one.
Book a demo today to see how the solution could work for you.