When you think of exceptional customer experience, what comes to mind? For some, it's about a unified omnichannel experience. For others, it's about an elevated in-store experience.
Whatever CX may look like for you, there's one thing almost all retailers can agree on — customer experience is everything. And within a highly competitive landscape, those looking to succeed must double down on their own.
Keep reading to learn more about 5 industry leaders approaching CX with innovation, and reaping the rewards. But first, let's recap the benefits good customer experience has on your business, and the importance of CX in 2023.
1. IKEA turns to AR
2. Target's optimized omnichannel
3. Amazon's personalized CX
4. H&M and the conscious consumer
5. Apple and employee training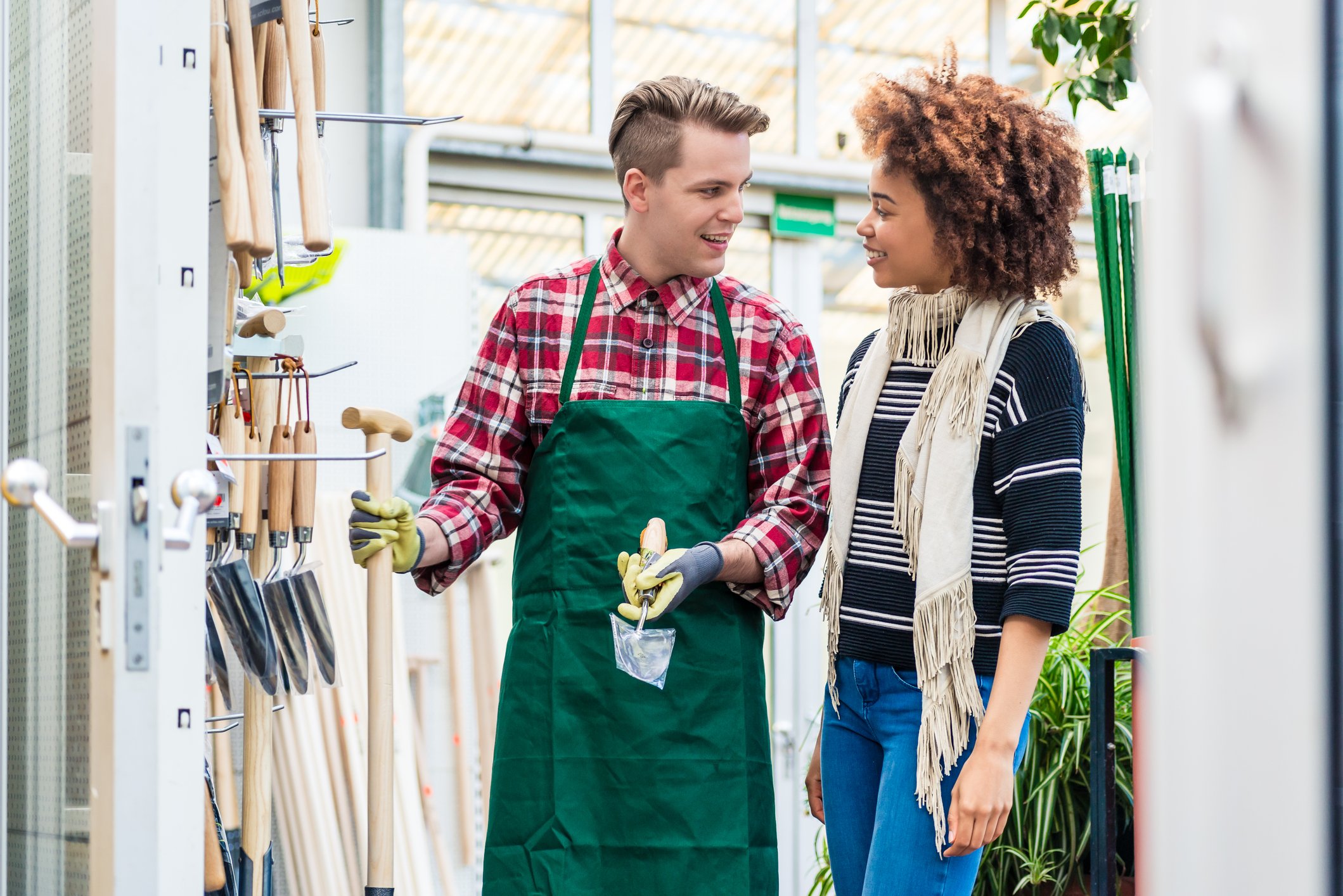 Why CX is so important in 2023
90% of CEOs listed the customer as having the greatest influence on their business. It's a shared sentiment that the customer is everything in retail, making it easy to see why the customer experience is so important.
Let's take a closer look at just how CX impacts success:
Differentiates you from your competitors
It's increasingly difficult to stand out in today's retail industry where businesses sell the same quality products at identical price points. Consumers end up drowning in options, resulting in the paradox of choice, where too many choices lead to no choice.
However, cutting through the noise with an effective retail CX strategy can be a remedy to the paradox. A consistently exceptional experience will make you stand out, and people will come to you instead of feeling overwhelmed and making no choice at all. In fact, 39% of CEOs selected CX as the most effective way of creating a competitive advantage.
Increases customer retention
Customer loyalty can make or break a business' success over the long term. Of course, it's important to recruit new customers, but your existing customers are up to 10x more profitable than new ones, and therefore determine the success of your business. The trick to retaining customers? Optimizing your CX. 1 in 3 consumers will leave a brand after a single negative experience.
Increases employee engagement
Prioritizing CX benefits your workforce in addition to your customers. In fact, companies with an effective CX strategy in place experience a 20% increase in employee engagement which, in turn, helps them outperform the competition by 147%.
Increases revenue
The equation is simple: the happier your customers are, the more they will buy. But it extends beyond the initial purchase. Exceptional CX leads to returning customers, outstanding reviews, and word-of-mouth recommendations, all of which drive further sales. Brands with outstanding customer experience generate 5.7x more revenue than their competitors.
With countless avenues to explore, let's now move to examples of retailers using innovation to drive their own customer experience.
IKEA turns to AR to help its e-commerce
E-commerce continues to surge, and over 2 billion people are purchasing products online. With the potential now obvious, retailers are turning to technology to help optimize that side of the business.
AR, or augmented reality, is an interactive experience that merges real-world and computer-generated content. No longer just something from a sci-fi movie, AR is being adopted by retailers to help improve the customer experience.
Take a look at IKEA. The Swedish furniture giant pinpointed online shopping as their biggest problem, more specifically, people have difficulty purchasing furniture online because it's difficult to understand sizing and stylistic compatibility without seeing it in person. So, they developed The Place App, which lets consumers integrate AR with their smartphone camera to place furniture and other items into their homes so they can make a more informed online decision.
As a result of IKEA's AR technology, online sales have almost doubled in the last two years.
Target is optimizing its omnichannel experience
For retailers looking to thrive, omnichannel is no longer optional. The widespread integration of technology into our daily lives means businesses must provide a cohesive customer experience no matter how or where a customer reaches out.
We say must because the benefits are numerous. Companies with a strong omnichannel strategy see a 9.5% increase in yearly revenue and boast a 23x higher customer satisfaction rate. Of course, omnichannel is no longer the best-kept secret, and 91% of retail brands use at least 2 social media platforms. But omnichannel is about more than availability.
Businesses looking to optimize their approach must provide a consistent experience across all platforms. There's no point in having a best-in-class online presence only for your in-store service to let down your consumer. Consistency is the cornerstone of a successful retail operation after all.
Target's omnichannel strategy is a prime example of how to effectively utilize the multichannel approach. After discovering that multichannel customers spend 4x more than in-store and 10x more than digital-only customers, they went about optimizing for a seamless and cohesive customer experience.
How did they do it? By integrating the latest technology earlier than competitors. Target added the Pinterest Lens into their app, meaning potential users could snap a photo of something they liked and the Target app would display a similar item available for purchase. This was the first time the Lens was included in another business app, and it increased sales by almost 10%.
Amazon is personalizing the customer experience
Personalization is everywhere. Turn on your TV and Netflix showers you with TV shows and movies 'just for you.' Open up Amazon and you're targeted with tailored recommendations that just might convince you your phone is listening.
Consumers have come to expect the same from retailers, regardless of size, and the need for a personal experience is greater than ever. 80% of consumers are more likely to make a purchase from a brand that provides personalized experiences, and 63% of consumers will stop buying from businesses with poor personalization tactics.
Speaking of Amazon, the online giant recently added personalization to its already extensive list of services. Amazon's Personal Shopper allows Prime members to work with stylists through the app. The process starts with customers filling out a survey to outline their existing style and preferences. Stylists then use this data to provide custom selections. It's a simple yet effective service that highlights the importance of data when optimizing a personalized experience.
H&M is listening to the conscious consumer
We are living in the age of the conscious consumer—those who are only willing to buy from brands that embody their values. It's a growing trend that transcends age and demographic, and one third of global consumers would abandon their favorite brand if it doesn't align with their personal beliefs.
Retailers are facing the challenge of balancing profit with social responsibility. But that also means an opportunity to lead the way.
H&M—a leading fashion retailer—has reinvented itself as a sustainable brand following years of harsh criticism. They boast entire collections driven by sustainability, including a line of recycled and recyclable clothing, and introduced a garment collection program that allows consumers to drop old clothes into H&M stores in return for discounts.
The retailer's ability to appeal to the growing demographic of conscious consumers has no doubt contributed to the 12% rise in sales in 2022.
Apple's employee training and development
The retail industry is plagued by a lack of consistent and effective training, leaving employees ill-equipped to deal with customers and provide an excellent experience. In fact, 32% of retail workers report not receiving any formal training whatsoever, and of those who do, 44% report training taking too long, and 26% remember less than half of their training one month after completion.
Despite this, Apple's retail arm has successfully swum against the tide and boasts some of the best employee training across all industries. The answer? Technology.
Apple's Geniuses start the day with Hello—an app that updates them on daily news and keeps them in the loop about anything need-to-know. Then there's the internal social network Loop, a place for employees to engage in peer-to-peer learning. So if a new product is released, employees can share video clips describing its functionalities and selling points. And because of Apple's global presence, auto-translate is integrated to make for a seamless learning experience.
Apple's customers are the most satisfied among personal computer buyers, with a score of 82 out of 100. And their employees are satisfied too—in an industry with a serious churn problem, Apple has a 90% employee retention rate.
Ready to optimize your training? eduMe is the platform of choice for your frontline workforce.
By integrating into existing work tools and utilizing the engaging format of bite-size lessons, eduMe optimizes your workforce training without any hassle. Companies that have partnered with us to optimize their training are already experiencing the benefits, including a 10% increase in customer ratings.