There's a lot to consider in the running of a retail store. From the customer experience to the sometimes neglected backroom operations, retail consists of numerous activities that play their part in the functioning of the business.
But just functioning is not enough for those looking to remain competitive—every inch of the business must be optimized. Understanding and improving retail store operations can go a long way in ensuring your store is operating at peak performance.
So, how do you optimize your store operations? Keep reading to find out.
1. How to optimize your retail store operations
2. What are retail store operations?
3. Why are retail operations important?
4. What are the types of retail store operations
How to optimize your retail store operations
Although stores differ in size and services, there are some best practices that should be applied to guarantee operational excellence in retail.
1. Digitize internal tasks to empower staff support
While increasing numbers of retailers are embracing technology, some may need to go even further and digitize any manual tasks that hinder business optimization.
Digitizing areas of your daily operations will equip your workforce with the tools needed to succeed and empower them to provide an excellent service. This might include immediate access to your online stock inventory via a tablet, allowing staff to provide accurate product information to a consumer in real-time.
And an additional benefit of replacing manual processes with software is that retailers can collect data that can be analyzed to better understand areas of the business. Netsuite is just one example of retail inventory management software that allows you to track data in real-time and adjust your inventory accordingly.
2. Keep the focus on the customer by automating key business processes
Continuing with the technology trend, automating key business processes will soon be a necessity for retailers who face increasing labor costs and changing customer demands.
Currently, store managers spend on average 3-4 hours a day on administrative procedures, taking them away from the shop floor and limiting their ability to perform tasks that really need them.
Activities that include processing returns, stock management, payroll and developing an employee schedule can function better when automated and streamlined, saving you and your staff time and energy that can instead be used on improving the customer experience.
3. Collect customer feedback
Feedback is an effective method for finding out what operational areas need improvement. And whilst your customers won't be able to help you fix any administrative processes, they can highlight areas of the customer experience that need work.
Visual merchandising, customer service, and stock management are just some operational activities that could benefit from customer feedback. And it works—companies that employ a customer-centric approach are 60% more profitable.
4. Seamless omnichannel experience
Omnichannel is all about delivering a unified customer experience across all channels. Having optimized in-store operations is key to a true omnichannel experience by ensuring your brick-and-mortar services align with everything else.
If your store inventory management is inefficient and error-prone, you run the risk of consumers making click-and-collect purchases for out-of-stock items. Or if your customer service is inconsistent across channels, consumers will view your brand as unpredictable and may be inclined to shop elsewhere.
Companies with strong omnichannel strategies retain, on average, 89% of their customers, compared to 33% for those with weaker omnichannel strategies.
5. Train your workforce effectively
Your staff is your most valuable asset. They carry out the daily activities that determine the success of your business. Therefore, in order to optimize your retail store operations, you must optimize your workforce first.
This is best achieved through effective training, not just at the onboarding phase, but as part of a continuous learning process that provides your staff with the skills to succeed. And continuous learning is something your employee's value—two fifths of retail employees say they want training to be continuous.
Retailers that are looking to improve their in-store operations by optimizing their workforce training should consider investing in software that's tailored to the modern retail worker. Mobile-learning platforms (like ours!)—which are specifically designed for the deskless workforce—are being adopted by companies worldwide, and are statistically proven to increase knowledge retention and engagement.
Read about what 30+ customers had to say about the business benefits eduMe brings here.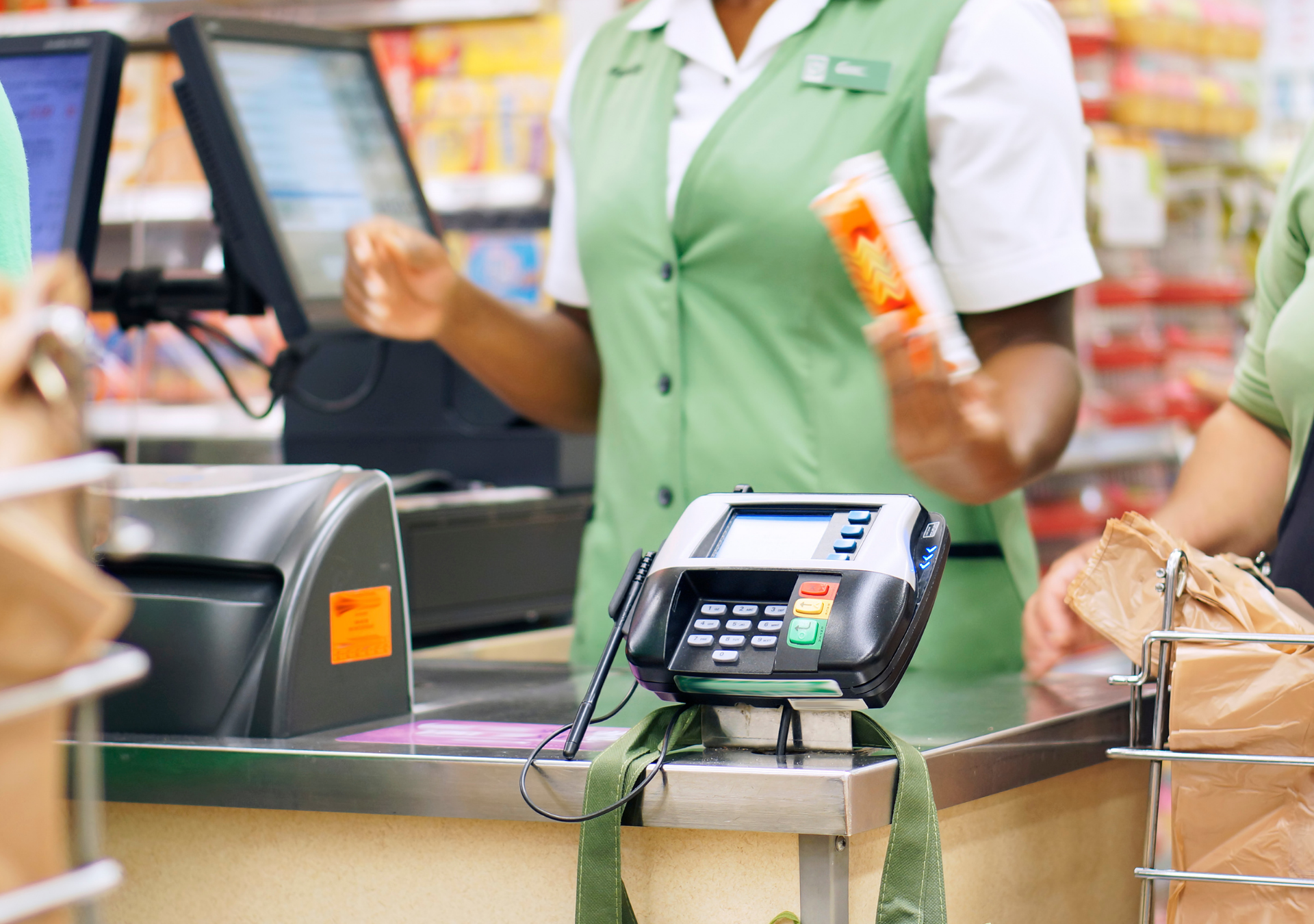 What are retail store operations?
Retail store operations is the term used to describe all of the tasks needed to effectively run the store and keep it functioning optimally. The importance placed on each task is dependent on the size of your store and the service it provides. For example, smaller businesses may consider inventory management to be of less importance than larger retailers with significant stock.
Why are retail store operations important?
Retail store operations can impact many facets of your business, and optimizing your store operations can have numerous positive benefits. Below are just some reasons why it's necessary to get the most from your daily operations.
1. Improves employee retention
With an industry turnover rate of 60% that costs around $19 billion a year, retailers already face an uphill battle when it comes to retaining employees. It's therefore important that businesses evaluate and improve any areas that could help reduce turnover—including retail store operations.
Optimizing your workforce and their customer service via improved training can increase employee engagement by 27%. And by automating key business processes and digitizing repetitive tasks, employers can remove the tedious administrative activities from their employees' workflow and keep them engaged with work they truly value. Simply stated, an engaged employee is less likely to leave their job.
2. Leads to sales growth
An increase in sales is the natural result of a store that functions optimally. Think about the sales process: the customer is drawn in by the visual merchandising, selects their product thanks to excellent customer service, and has a seamless checkout due to an effective, technologically-optimized Point of Sale (POS) system. In fact, 73% of companies with above-average customer experience perform better financially than their competitors.
And it's not just the customer experience part of operations that can drive growth. The backroom processes play their role— a well-managed inventory can inform managers of what sells well, and automated business processes can keep your workers on the shop floor for as long as possible.
3. Retains customers
The competitive nature of the retail industry means businesses are always fighting for customers. And the most valuable customers are loyal ones, with 65% of a company's business being generated by returning consumers. Retention also saves money—82% of companies agree that retention is cheaper than acquisition.
Your store operations play the same role in retaining customers as it does driving sales growth. An optimal functioning store guarantees an excellent consumer experience, from a well-trained customer service team to an inventory that reflects customer demands.
Q-commerce is ahead of the curve in this, and q-commerce players like Zapp and Gorillas—who operate dark stores—utilize data-driven insights to predict local demand and supply people with what they need. This analytical method means these companies rarely stock items that don't sell.
And we at eduMe work with major q-commerce players, helping them optimize other areas of their business and drive sales growth.
What are the types of retail store operations?
What activities make up your retail store operations is typically dependent on the size of your stores. Below are the common types of operations that cover the daily functioning and responsibilities of most retail stores:
1. Visual merchandising
Visual merchandising is the practice of optimizing your store's aesthetic approach. It attempts to finetune store layouts, lighting, displays, and product merchandising to stand out, draw in customers, and drive sales growth.
Considering your average person is wired to respond to visual stimuli—90% of the information our brain receives is visual—and 67% of consumers say images are very important when making a purchasing decision, optimizing your visual merchandising is invaluable.
2. Managing inventory
Retail inventory management is the practice of ensuring your store holds the right products in the right amount. Your store inventory should reflect an in-depth understanding of customer demands and when optimized it can drive sales growth, decrease inventory costs, and minimize out-of-stocks.
And with the growth of online shopping—23% of all US consumers now use click and collect—handling your inventory is more important than ever.
3. Payment and security
Operations include the types of payments your store accepts. All retailers have a Point-Of-Sale (POS) system that enables the business to make sales. And to minimize human error, retailers require standard procedures for staff to follow.
Depending on the size of your business, some security measures need to be taken to prevent monetary loss and fraud. These can range from a physical security guard to an extensive network of cameras.
4. Customer service
Customer service is defined as the support you offer your customer during their experience with your business. It's a major pillar of retail store operations and is highly valued by customers, with 96% stating that customer service is an important factor when deciding their loyalty to a brand.
And it's not just sellers that are responsible for customer service—cashiers, custodians, greeters, and designated customer service reps all require some form of customer service training.
At eduMe, we use our mobile-training platform to help companies optimize their daily operations. Companies that partnered with us experienced a 66% increase in sales in 3 months and a 10% improvement in quality of service. Here's an example course...