Features
Improve Knowledge Retention & drive Engagement with Scenario Videos
Real-world scenario-based quizzes empower learners to think critically about the impact of their choices. With Scenario Videos, simulate engaging role-play activities where learners control the outcome.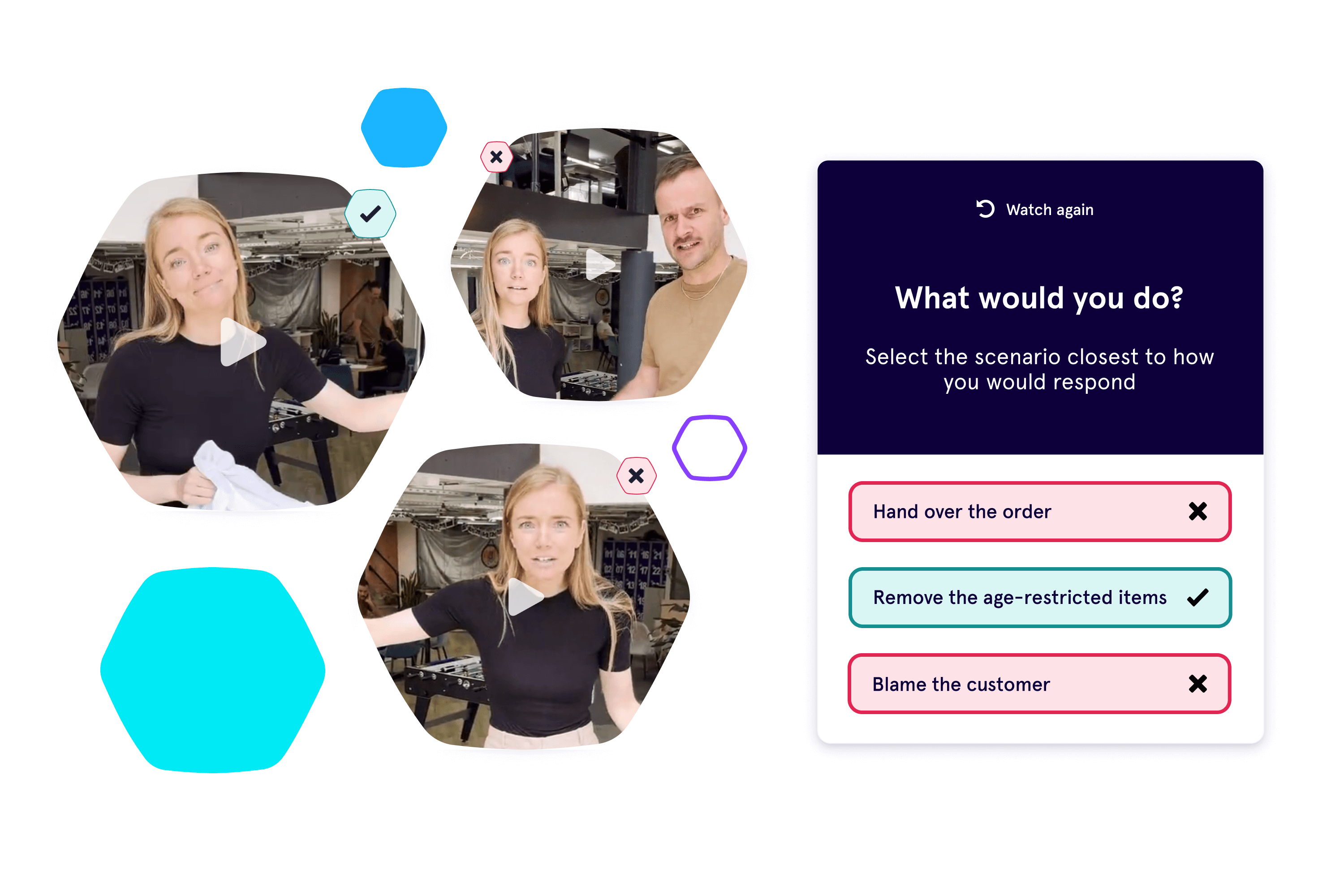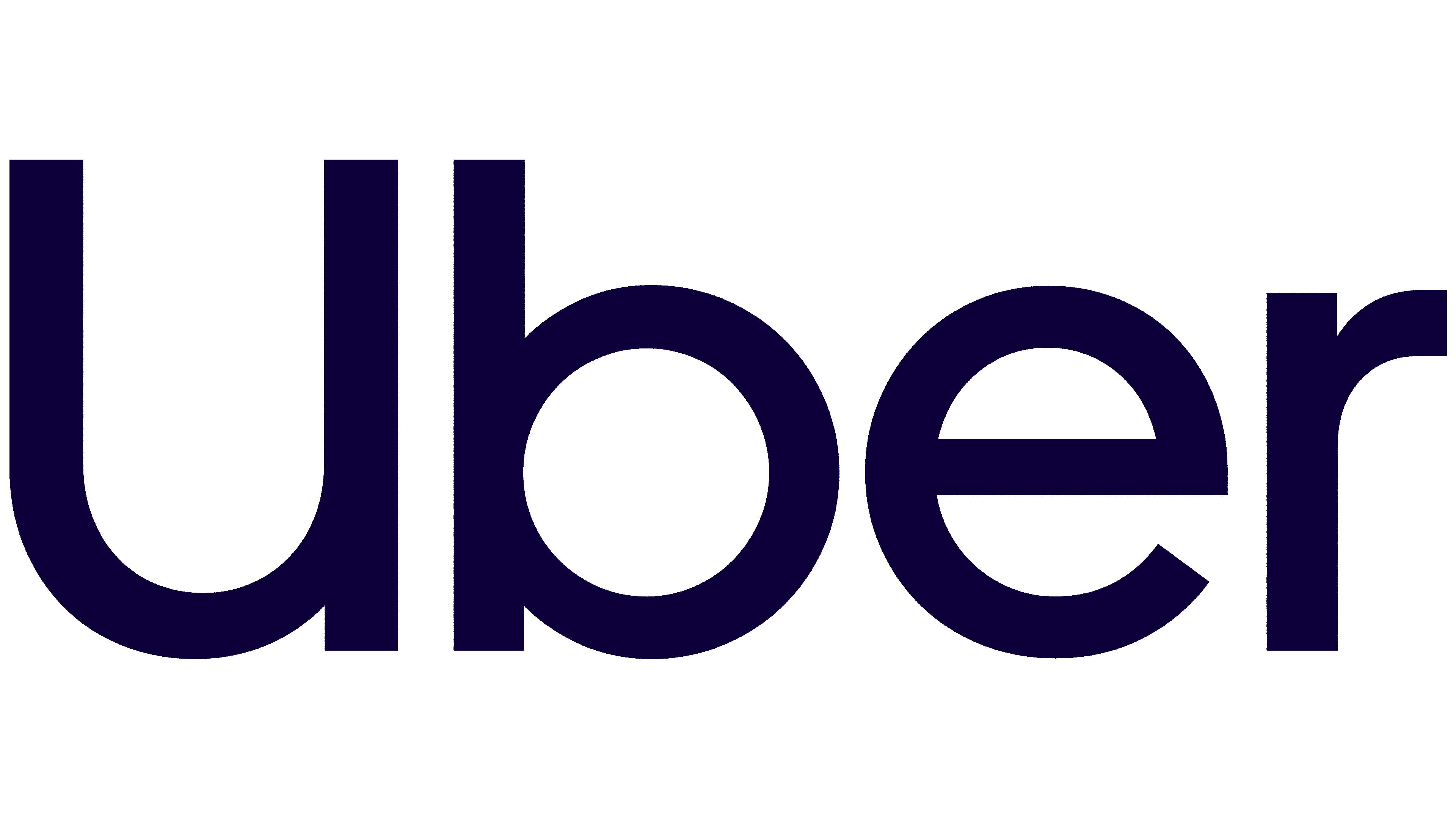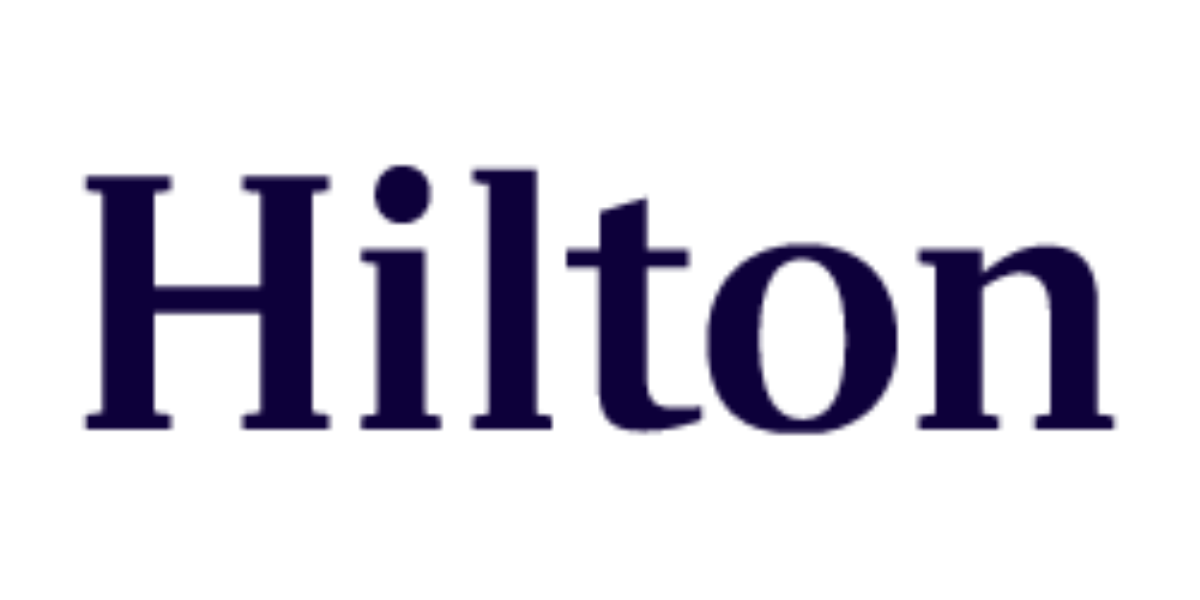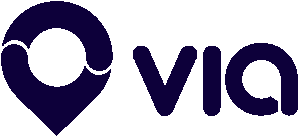 Simulated Real-World Scenarios
Strengthen your Workforce's Decision-Making
Let's set the scene. You're a delivery rider on a busy lunchtime shift. You arrive at the customer's door and prepare to hand over their order. There's alcohol in this order and you're not sure whether the customer is 25, so you ask to see their ID – but they don't have it on them. You need to make a quick decision so you can continue with your shift. Do you:
Hand over the order? It looks like they're probably old enough
Tell the customer you can't hand over the order unless they show ID? After all, they should have known they'd need ID!
Remove the alcohol and hand over the rest of the order, explaining they'll need ID next time
Frontline workers across industries need to make decisions like this every day. So how can we support them and ensure they're prepared?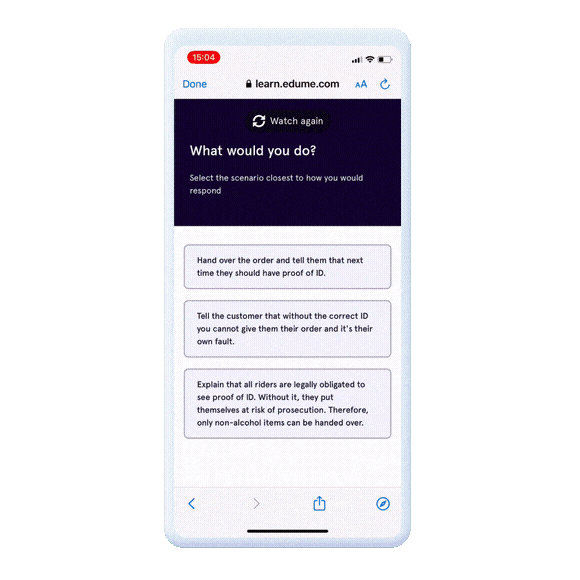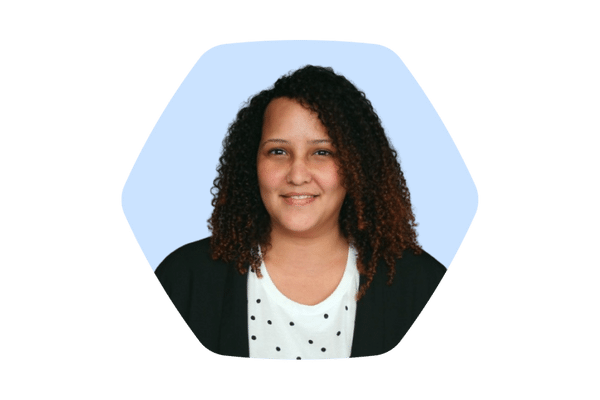 Scenario-Based Learning promotes real life critical thinking and problem solving skills. Opportunities to apply learning through active learning pedagogies improves knowledge retention, satisfaction, and ultimately learning outcomes.
Kelsey Botne, Director of Learning, eduMe
Immersive Video Feedback
Complement Learning with Instant Video Feedback
Scenario Videos are a video-based way to educate learners by immersing them in a real-world scenario where their quiz choices, right or wrong, shapes the way the story unfolds.
Videos play out the scenario depicted in the answer the learner has selected, if wrong they will be shown why and invited to select another option.
By allowing a learner to become an active participant in a simulated environment, they can learn by doing, ahead of time, and in a risk-free setting.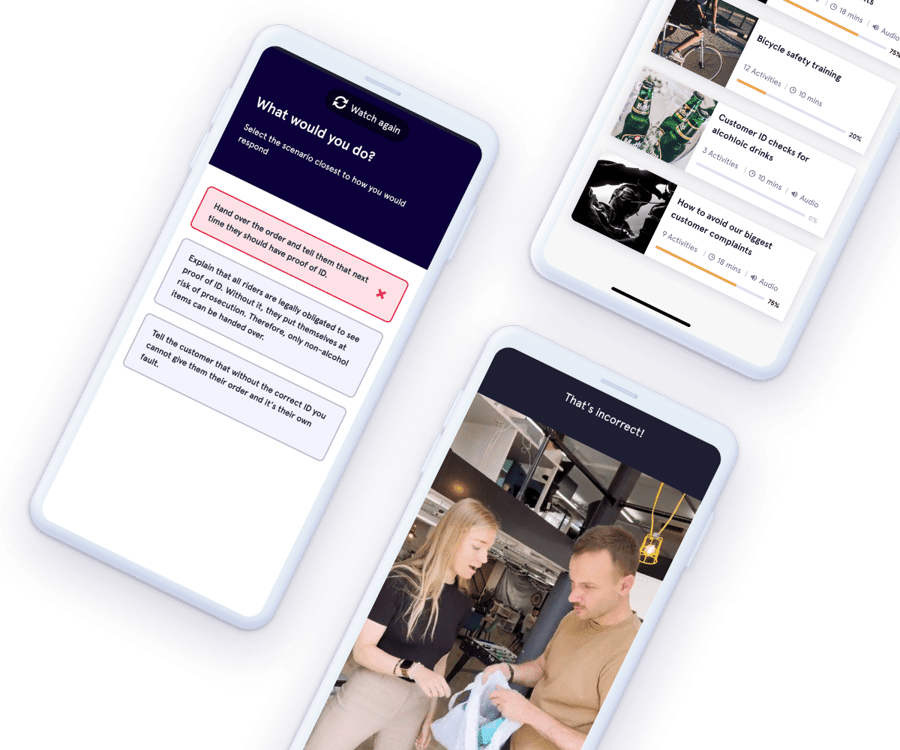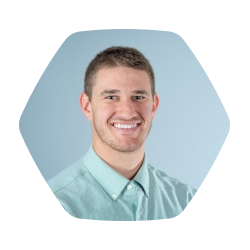 Scenario Videos have improved our ability to connect with our learners. They can watch "real-life" scenarios they encounter daily, which helps them relate to the training lessons.



We have only scratched the surface by implementing this in our training. We are excited to provide a more cohesive learning experience between our in-house training curriculum and the microlearning content!
Adam Zipko, Training Manager, Flagger Force
Better Knowledge Retention
Show Learners the Results of their Answer
Adding Scenario Videos to a lesson is an effective way to kick a learner's critical thinking and decision making skills into action, improving the impact of your training material by enhancing engagement, and ensuring it is remembered longer-term.
It's 83% easier for learners to recall information learned by video, and knowledge retention is key to driving behavior change - people can't practice what they can't remember.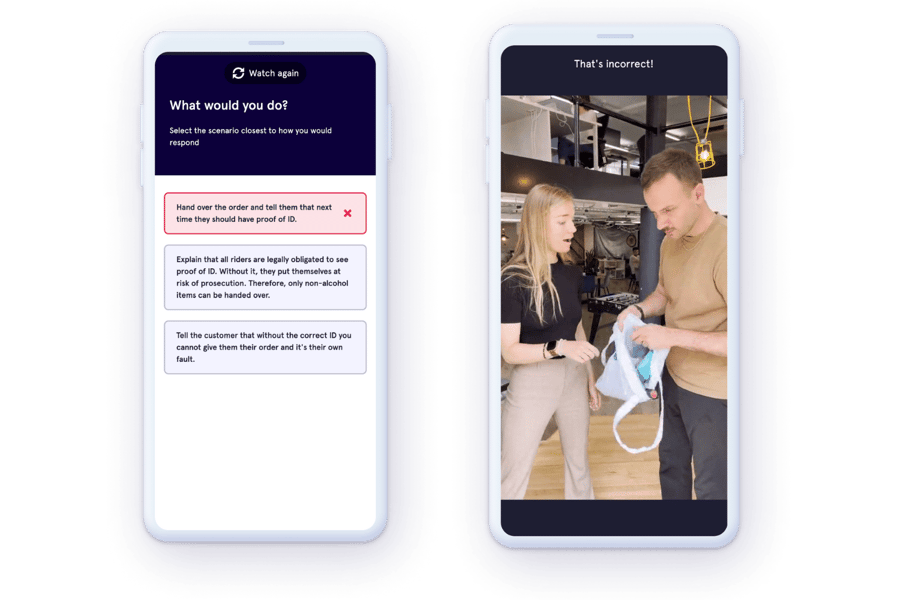 Over 80% of global internet traffic comes from video, it activates 50% of our brains and we understand it in 250 milliseconds, making it the perfect medium for learning
Quick & Easy to Create
Perfect for Soft Skills Training
Scenario Videos are useful for any type of soft skills training where you want to show someone what to say in a customer or peer interaction, as well as what might happen if they say the wrong thing. They can be used to:
Demonstrate safe and appropriate conflict de-escalation
Prepare new starters with key skills before day one
Show appropriate responses to health and safety incidents in a risk-free setting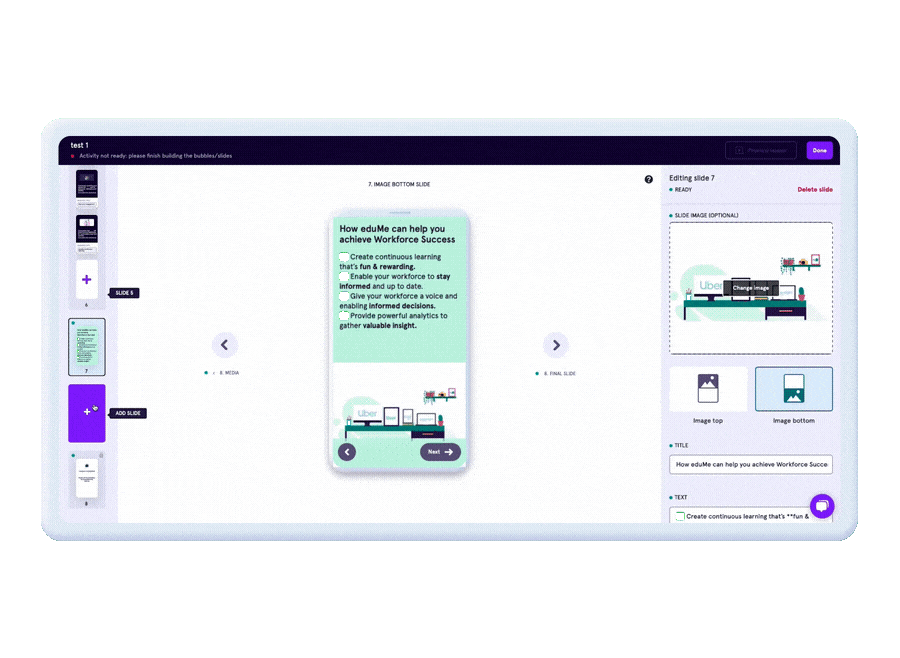 Try an eduMe Video Scenario lesson
← Click through the interactive eduMe lesson
Create an immersive microlearning experience by adding videos based on the answer the learner has selected within an eduMe lesson.
This example shows an alcohol delivery regulations lesson that ensures your workforce stays compliant when delivering age restricted items, avoiding fines and brand damage.
You are able to assess learning based on the information they've seen with our assessments & insights features.
eduMe Scenario Videos enables you to create immersive video experiences to complement learning, creating a more engaging and memorable training experience.
Want to find out more about Scenario Videos? Request a Demo