Customer experience is the number one priority for businesses in 2023.
In fact, 80% of leaders plan to increase customer service budgets in the next year. Unsurprising, given 73% of customers now say customer experience is the key deciding factor in whether they purchase from a company.
While some brands - like Disney - are known for their unique customer experience strategy, there are many more who have crafted equally impressive and innovative customer experiences one can take inspiration from.
Here are the top 3 brands with the best customer experience right now - and exactly how they go above and beyond for their customers.
Tops brands with the best customer experience
1. Uber
When Uber emerged on the scene in 2009, it changed the game for modern transportation. With over 130 million monthly users in more than 10,000 cities across the world, it's hard to cast our minds back to a pre-Uber era.
Or to the once familiar pain of standing in the rain (or snow, hail, or sweltering heat), trying to flag a passing taxi down, and when you did manage to hail a ride, hoping you had enough cash to pay the fare.
Today, anyone with a device that's connected to the internet can order an Uber to their exact location, see who'll be driving them, their star rating, estimated arrival time, and have their account automatically debited.
It is the epitome of convenience, and what we intuitively gravitate to each time we need to get a cab. Why is that?
Uber successfully identify and work to eliminate customer pain points when it comes to hailing a ride in an iterative and ongoing manner - they're constantly innovating to create the best possible customer experience every time a passenger needs to get from point A to B.
Here are some examples of how they do it, and noteworthy optimizations made.
Problem-solving with technology
Every month Uber implements 1,200 code changes to make sure the app is tailored to every city they have customers in.
They judge success on 3 metrics:
Availability - if riders were able to hire a ride and complete a trip
Latency - the time needed for users to go through the entire process of calling a ride, the system flow, and the screen transition.
Accuracy - how accurate the information, map, pricing, and more are
There's a strong relationship between the speed of Uber's code and configuration changes and overall service reliability. This relationship is at the heart of Uber's customer experience - when you open the app to find a ride, it delivers 9 times out of 10.
As Uber's Senior Data Scientist Ritesh Agarwal explains:"We are using machine learning and data science to detect any kind of incidents and resolve them as soon as possible". This includes things like notifying drivers of busy areas and creating automatic chat prompts to ease communication between drivers and passengers.
Another example of their technology-driven approach are personalized destination suggestions based on ride history - Uber puts your frequently traveled destinations right at the top of the home page below the search bar for easy access.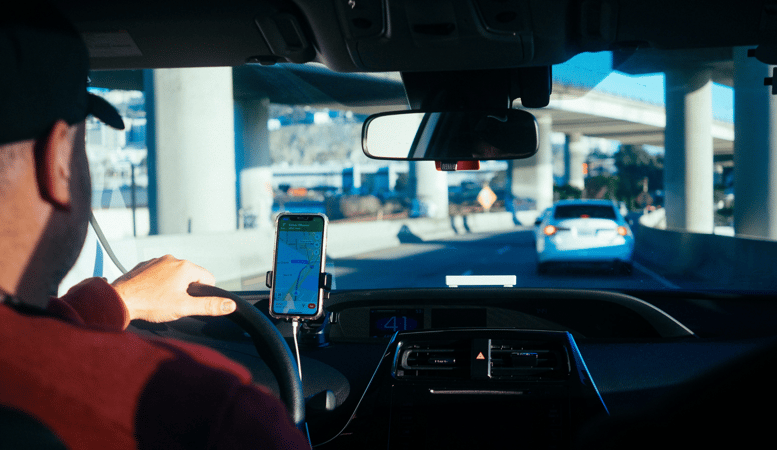 On the topic of ease, Uber invest significant resource in reducing wait times, and also into reducing perceived wait time. Knowing customers have 'idleness aversion', (i.e. speed of service is top of mind for passengers looking to get somewhere), Uber introduced gamified elements in-app like animated maps that track drivers' progress in real time.
This technique leverages two psychological principles known as 'operational transparency' and the 'goal gradient effect' - customers value a product more when they're given access to behind-the-scenes information, and they are also driven to pursue a goal more aggressively (in this case, entering the car) the more they see themselves nearing it.
As the animation moves towards their pick-up point, customers are less inclined to cancel. Customers feel better knowing how far away their vehicle is, and seeing a timer countdown imbues them with motivation to keep waiting.
The impact on company was a 11% reduction in post-request cancellation rate.
Adopting a human-led approach
Though Uber has successfully optimized - and continue to optimize - customer experience through fine-tuning of their app, there is one variable out of their control - their drivers.
Anyone with access to a vehicle can become an Uber driver. That's both the beauty and danger of the service. To differentiate themselves from the growing number of competitors on the market, Uber identified their frontline workers as a key needle-mover when it came to improving cx.
Considering they have a driver-base of 3.5 million (and counting), to upskill this workforce in-person would be impossible. So, the company implemented remotely accessible mobile-based employee training that drivers can access via their device as easily as customers can hail a ride.
Embedded within the Uber app itself, their driver training can be completed on-the-go and on-the-job, enabling workers to learn in the flow of work, i.e. in the least disruptive manner and as they go about accepting trips.
They do this by surfacing training contextually, for example, surfacing a lesson on how to increase earnings after 5 trips are completed, or how to improve ratings if they receive one below the optimal threshold. This is complemented by a permanent hub of knowledge made available in-app where drivers can autonomously return to to refresh their memory, or complete further training.
The result? By implementing their remote training solution, Uber saw:
Driver partner ratings improve from 3.8 to 4.2/5
Driver partner onboarding time reduced by 13%
Driver partner reactivation time decreased by 30%
An 8% rise in productivity
The training didn't just improve customer satisfaction, but driver sentiment towards the company - 100% of drivers agreed the remote training was easy to use, relevant and provided them with exactly what they needed to get operational and earning quickly. A win win for Uber.
By improving access to knowledge, Uber empowers their workforce to provide a better customer experience that sets them apart in the ride sharing vertical.
2.
Marriott
Originally a nine-seat root beer franchise way back in 1927, Marriott international has grown into a global hospitality company with over 30 brands and more than 8500 properties worldwide.
The secret to their success? A focus on customer service and delivering exceptional experiences. Here are some of the ways they craft a world-leading customer experience.
Providing personalized experiences
People want to feel special, and that's no more true than when they're on vacation. Marriott understands and appreciates this emotion-driven aspect of customer experience - and has placed it at the core of its customer experience strategy.
As Marriott's Global Chief Commercial Officer, Stephanie Linnartz, explains:
Guests are willing to give us information about themselves, and they expect that we use it to enhance their experience. Whether it is preference in pillow type or recommendations for local experiences once they've arrived at the destination, they expect us to… personalize their experience and anticipate their needs. That is how we build loyalty and strengthen the relationship between our company and our guests.
Marriott's first core value is "Put People First" and they work hard to identify areas of the customer journey where they can add extra personalization.
When it comes to staying in a Marriott hotel, for example, it's not unusual for reception staff to remember your name, add personal touches to your stay like spa or restaurant recommendations, and welcome you back if you're a repeat customer.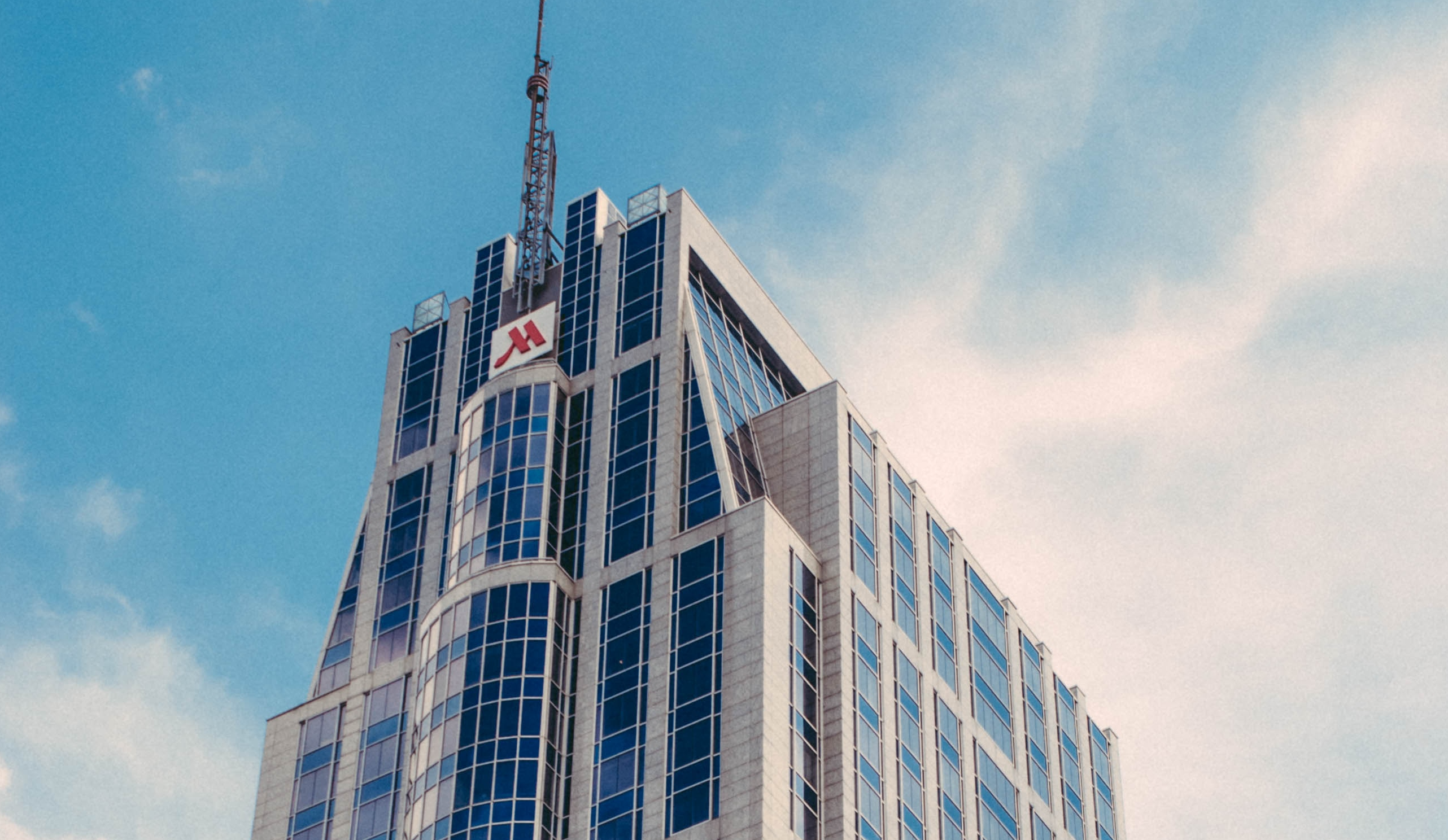 And, if you encounter a problem during your stay, Marriott's customer experience-centered teams will work hard to not only resolve the issue but go above and beyond to exceed your expectations.
As Julius Robinson, Marriott's chief sales and marketing officer in the US and Canada, notes:
If you handle the problem the right way, the customer surveys will often be higher than if the problem had never occurred.
Supporting employees with tech
To support employees on the ground, Marriott leverages technology to provide seamless omnichannel experiences for guests. Their integration with CRM Salesforce lets employees access customer data at every touchpoint - and (you guessed it) add extra personalization.
When you book your trip through the Marriott app, chat with customer service via their Instagram, or call the hotel you'll be staying at, employees can pull up your personal data to see all your trip details, requests, and previous communications.
This enables them to ensure your interaction with the brand remains the same across every touchpoint you have. Regardless of time elapsed between interactions or difference in destination.
Marie-Laure Blaise, Director of Marketing, explains:
The Marriott guest experience CRM modules help the operational teams to personalize the guest stay in every aspect, providing deep insights and reports to help shape the guest stay.
Customer data is used to inform the customer experience at every step - logging and remembering your personal preferences to deliver a tailor-made guest experience.
A digital platform designed around human insights allows us to create personalized experiences for our customers that are seamless, connected, and frictionless.

Nothing delights a guest more than being recognized for their loyalty and being genuinely cared for when they are traveling.

- Brian King, Global Officer of Digital Distribution, Revenue Management & Global Sales
3. Nordstrom
John W Nordstrom and Carl F Wallin opened the first Nordstrom store back in 1901. Wallin & Nordstrom - as the store was originally known - proved to be a successful business and quickly expanded from exclusively selling shoes to a fully-fledged, multi-product fashion retailer with branches littered across the United States.
Just take a look at Nordstrom's website and you'll quickly see where their priorities lie - "We have one goal: Make customers feel good".This long-term, relationship-building approach to customer experience is clearly working - Nordstrom's global sales were over $15 billion in 2022.
How do Nordstrom differentiate? Here are some of the key strategies they use.
Empowering employees in customer interactions
Nordstrom is obsessed with serving their customers.
Their customer-centricity starts during recruitment. Nordstrom hires frontline retail employees based on their enthusiasm, work ethic, and their buy-in to the brand's entrepreneurial culture, encouraging employees to be self-starters and take control of their career path from Day 1.
We're putting together a world-class team of results-driven individuals who love to sell fashion and make customers feel good. We hire the best people and are proud to have a reputation for service. - Jamie Nordstrom, President of Stores
The retail giant empowers employees to use their best judgment when it comes to customer interactions and that means they're encouraged - and praised - for doing what's best for customers, whatever that may be.
An extreme example of this is the fabled 'tire story' where a customer tried to return tires to a since shut-down store some years after making the purchase, only to find it had been replaced by a Nordstrom. On hearing of the guarantee made to the customer by the building's former tenants, Nordstrom sales associate Craig Trounce issued the refund anyway.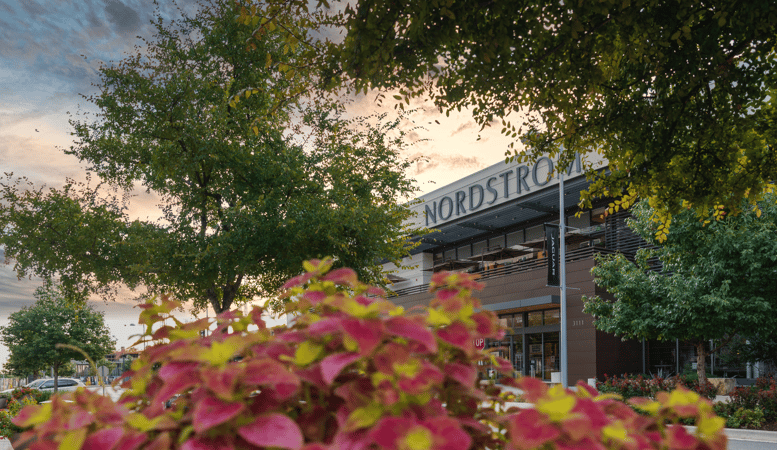 The story serves as a reminder of Nordstrom's commitment to customer service. Customers stay loyal to Nordstrom because employees go the extra mile for them - whether that's making last-minute alterations, issuing refunds without receipts, or delivering personalized in-store service.
Keaton, a personal stylist at Nordstrom's Seattle Flagship store, describes the company's ethos here best:
Especially in today's environment, we have to be passionate and creative in taking care of our clients - it's the only way we can separate ourselves from the pack.
Creating a flexible supply chain
Among talk of innovative technology and charming employees, "supply chain" might not be first or most glamorous seeming customer experience strategy that comes to mind. Nordstrom however identified their supply chain as an essential frontier for customer experience.
Specifically, improving their logistics to a point where they were able to get products to customers where, when and how they wanted in their 10 key markets.
Ditching a one-size-fits-all supply chain model, Nordstrom built an agile supply chain with enough granularity to accommodate individual buying behaviors. By connecting store and supply chain inventory in individual markets, Nordstrom are able to provide customers with more, faster - an average of 4x more products available next-day and a one-day reduction in shipping speed.
What does this look like in practice? Say you live on the Upper East Side and are looking for a new summer jacket, you can head to a Nordstrom store to browse through their collection, or scroll online from the comfort of your couch.
Choose to have the jacket delivered to your home (for free), opt for next-day delivery, or pick up in store. Don't like it? Return it in whichever manner suits you most - by mail or in store - at no cost. Ultimate selection and convenience on each customers' terms.
Former CEO Bruce Nordstrom summarized the brand's mindset succinctly in stating: "Our commitment is 100% to customer service… If we make a profit, that's great. But customer service is always first".
Learn from these top brands to improve customer experience in your organization
These top brands all recognize that technology is a powerful tool, and make sure to leverage it to its maximum potential whilst understanding the power of their employees as competitive differentiators.
By pairing the best that technology has to offer with a uniquely human element, these brands have earned a reputation for delivering exceptional customer experiences and building strong, loyal customer bases who not only return but recruit others to the brand with word of mouth recommendations.
Combining data-driven insights with a human touch, these top 3 businesses are able to deliver efficient, enjoyable, and personalized experiences to customers at every touchpoint - and ultimately, create lasting impressions for their customers.
eduMe has helped countless businesses onboard and upskill employees to deliver exceptional customer service - including Uber. Speak to us about how we can help optimize your brand's CX 👇