Making up an estimated 80% of the world's working population, frontline workers are now a quintessential part of business models across the globe.
Working outside of the conventional office environment, this demographic is dispersed, time-poor and informationally isolated. Though the largest working population globally, frontline workers are the most underserved technologically.
In fact, 61% of frontline companies still rely on in-person training methods. Without a means to serve up relevant and timely information remotely, frontline businesses risk performance suffering, health and safety compliance issues, and ultimately - high turnover.
In mobile-based training platforms lies a solution. eduMe enables you to onboard and upskill your frontline workforce - 60% of which already utilize smartphones at work - quickly and on-the-go.
And, we go one step further by making access to learning content seamless. Our clients are able to integrate engaging, bitesize content into their existing tech stack, which reduces friction and enables their end users to learn within the 'flow of work'. The result? An increase in engagement with training material by up to 300%.
Keep reading to find out why these clients opted for eduMe, and how our seamless learning technology has helped them improve performance, retention and compliance outcomes.
Improving workforce performance
Gopuff
"We're seeing an increase in the quality of applicants and more dedicated drivers. Quality has gone up." - Driver Acquisition Manager at Gopuff
As one of the biggest players in the rapidly evolving q-commerce industry, Gopuff promises delivery within minutes and a consistently top-tier customer experience. To help them live up to these promises - especially as they continued to scale their operations - they needed an engaging way to reach and onboard a large network of remote driver-partners.
eduMe provided Gopuff with the means to improve productivity, maintain quality and onboard faster by delivering relevant, accessible information which kept drivers engaged on their platform. By integrating with our partners at Fountain and Braze, we were able to reduce friction and allow driver partners to flow seamlessly through one stage of the funnel (e.g. hiring) to the next (e.g. onboarding).
Removing the login step with eduMe's Seamless Links means that more driver partners are able to pass successfully through the hiring funnel and reach full productivity on the Gopuff platform. On-demand learning delivered straight to their smartphone devices ensures that they're empowered with the knowledge to get started, make more deliveries and earn faster. In fact, it now takes less than 24 hours for new drivers to get started.
Opting for eduMe's integrated solution was a no brainer for Gopuff. Embedding training and upskilling content into their existing tech stack and making access to knowledge seamless has helped them to improve performance and maintain quality across their dispersed network.
Improving workforce retention
Via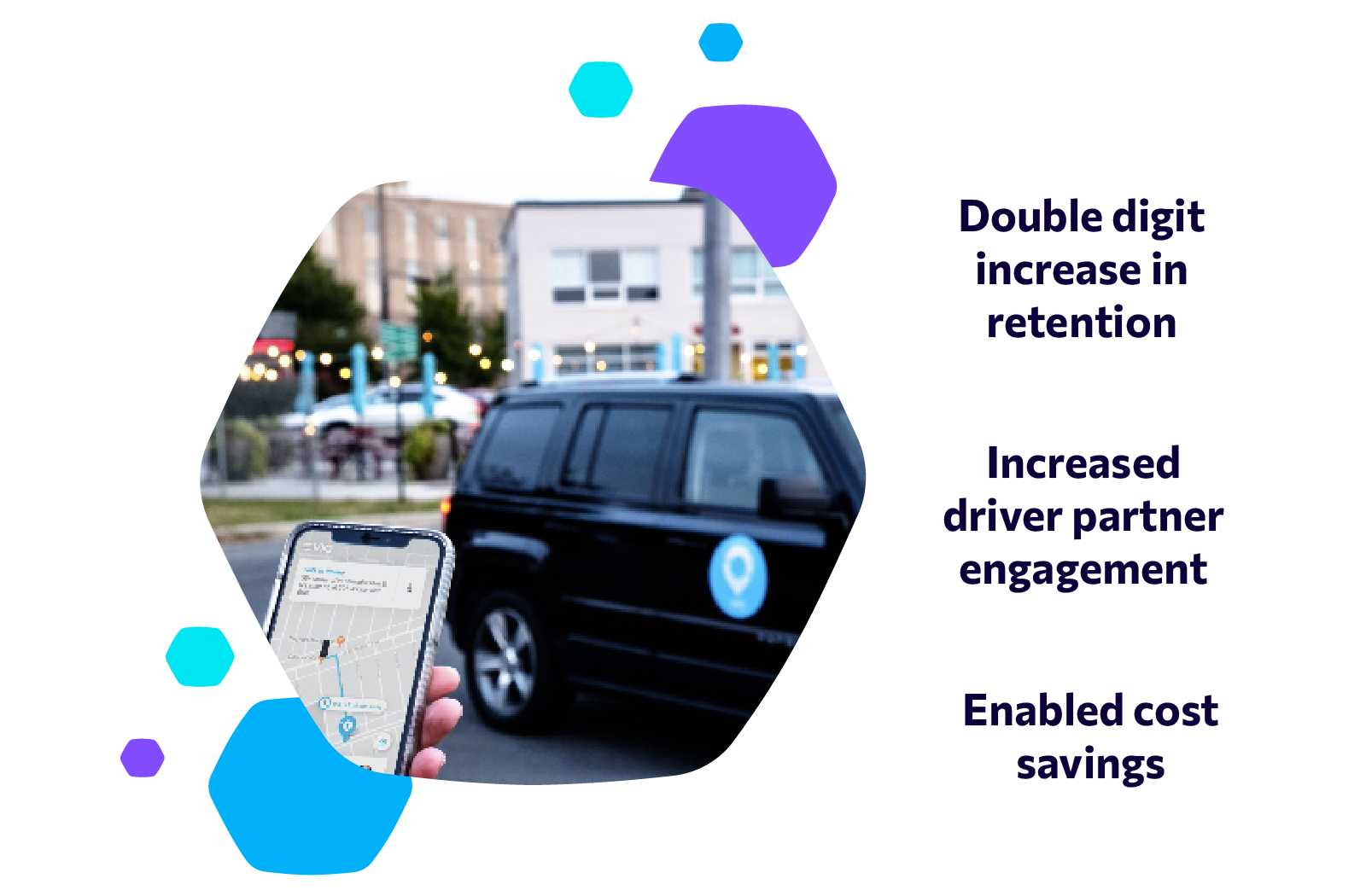 "We were looking for a partner who had a certain amount of industry experience. eduMe had the best support, integration and best design." - Driver Operations at Via
One of the biggest challenges for US-based public mobility company Via was preventing turnover - many driver partners churn after just a few completed trips, resulting in lower productivity and increased hiring costs. Their existing delivery methods for training - virtual presentations and printed booklets - failed to engage learners and meant they were unable to repeat lessons on-demand, leading to premature attrition.
eduMe offered a solution by removing conventional barriers to accessing information and ensuring that drivers were better equipped to achieve success on the Via platform. Providing one-click, passwordless access to training reduced drop-off and enabled Via to deliver learning seamlessly to driver partner's mobile devices.
With eduMe's seamless mobile solution, Via is now able to deliver a best in class training experience where driver partners feel knowledgeable, confident and eager to keep driving on their platform. Our engaging, microlearning lessons are perfectly tailored to their time-poor, tech-savvy learners, maximizing engagement , and helping drivers to earn faster, positively impacting retention.
PedidosYa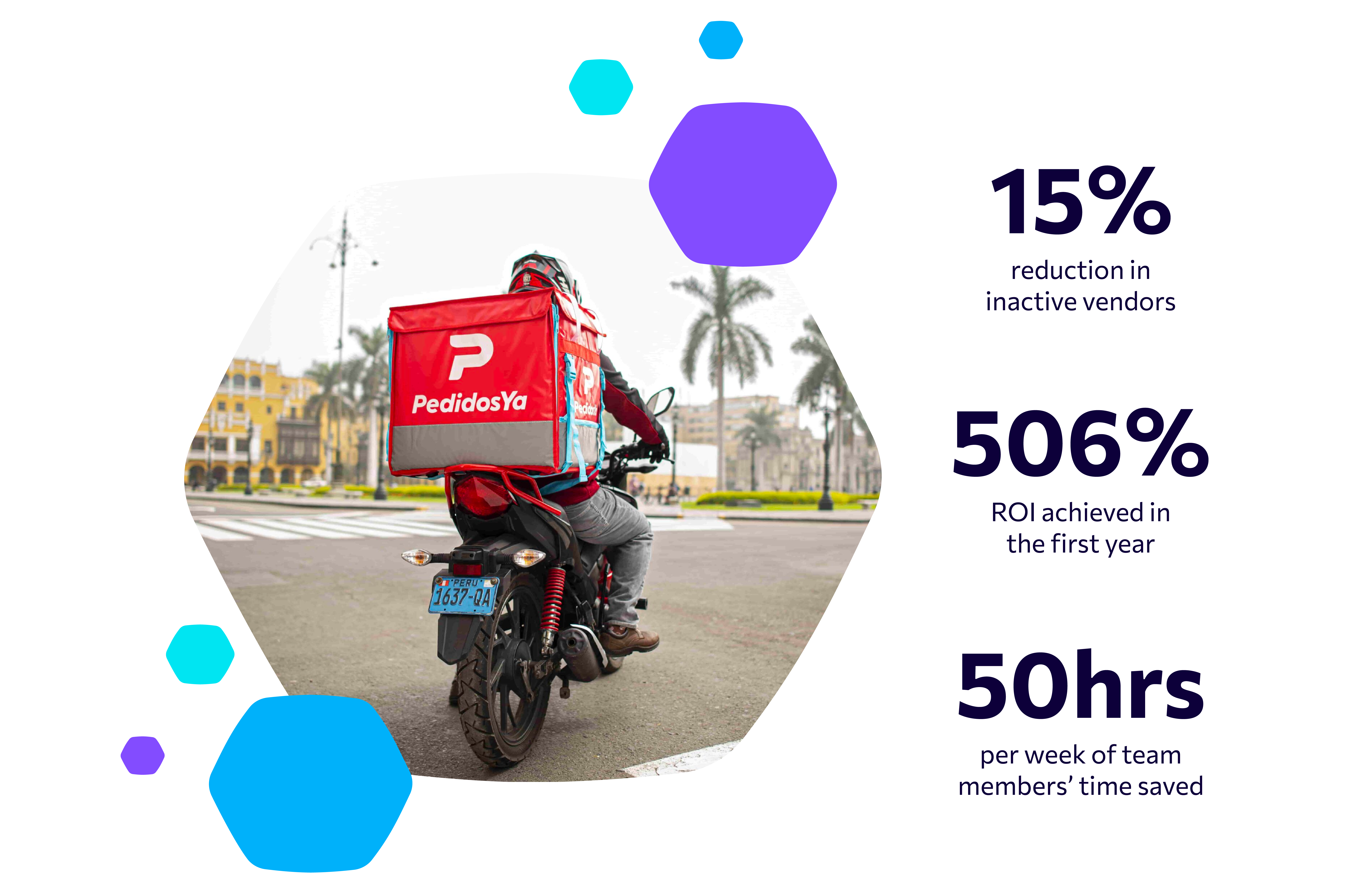 "We aren't losing as many partners, which is possible because of the connection eduMe has with Braze" - Partner Operations at PedidosYa
Retention was also a key focus for PedidosYa. As the leading Latin American delivery platform and part of the Delivery Hero empire, they were able to easily attract restaurants to sign up to fulfil orders through their platform, but many restaurants never went on to complete their first order. In part, this was due to PedidosYa's webcast training sessions failing to engage new partners, which led to a double digit "zombie" rate.
Introducing eduMe meant that PedidosYa were able to onboard restaurant partners quicker and in a more engaging manner, better setting up new vendors for success and re-engaging existing vendors that had become inactive. Using eduMe's Braze integration, they were able to set up a personalized email flow for new partners, and use real-time data to monitor performance and continuously improve the onboarding experience.
Thanks to eduMe's seamless technology, PedidosYa can now provide one-tap access to onboarding content, giving new vendors the knowledge and confidence they need to make that first sale and keep coming back for more. Vendors who complete their onboarding via eduMe have shown an increase in activity and rejected fewer orders.
Ensuring workforce safety and compliance
Leading North American Logistics Company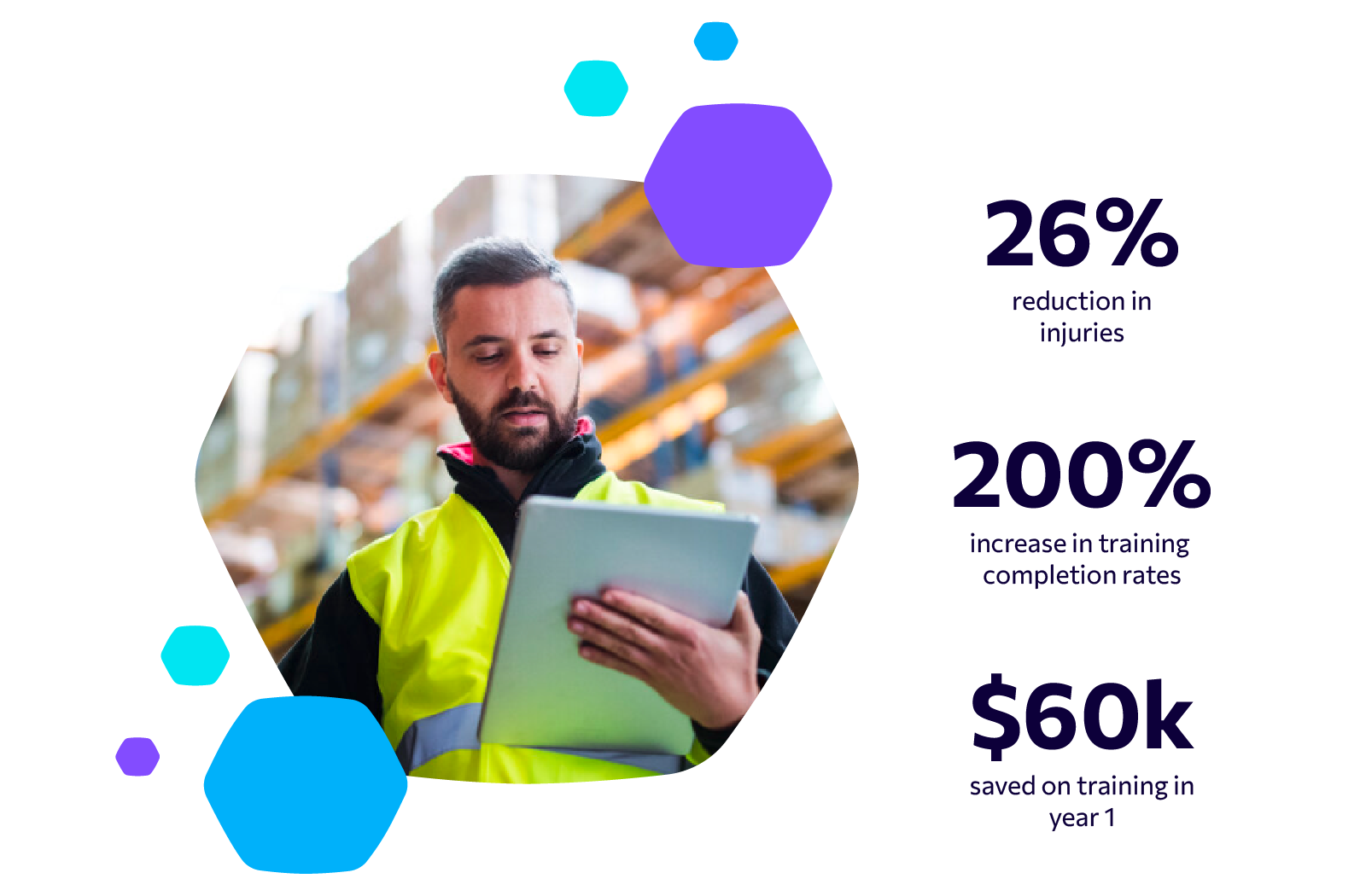 "95% of our employees prefer eduMe to traditional e-learning systems." - Health & Safety Lead at leading North American Logistics company
In logistics, all processes need to run like a well oiled machine and every movement must be optimized - especially when it comes to the workforce. US companies lose around $151 billion to injuries annually, making safety and compliance a top priority.
This leading North American Logistics company was looking for a microlearning platform to help them ensure compliance and maintain standards across countless warehouse staff, truck drivers and other employees. Looking to drive adoption and make sure their workers absorb and retain crucial safety information, they needed something that was user-friendly, accessible, available in English and French Canadian, and above all, was engaging.
eduMe's mobile learning platform with Multi-language Support offered an all inclusive solution. Providing mobile access to training means that, whether on the road or in the warehouse, employees are able to fit training seamlessly around their working day.
Our simple, user-friendly design mades it easy for even the least tech-savvy to get started with mobile training. Company admins are able to open eduMe's intuitive authoring tool and create impactful training modules in a matter of minutes, while learners gain frictionless access to engaging, microlearning content which holds their attention and boosts completion rates.
Providing simple, relevant information on safety and compliance which workers can access anywhere, at any time, has played a vital role in reducing the number of injuries, mitigating risk and ensuring the safety of this company's workforce.
Try eduMe today
Our integrated, easily accessible solution has helped companies across multiple frontline industries to better engage and empower their frontline workers. The ability to embed relevant training within the flow of work has proven invaluable in boosting worker productivity, satisfaction and retention, with our seamless technology being proven to increase engagement with learning content by 300%.
Join Gopuff, Via, Marriott and many more companies already seeing the results of using eduMe's mobile platform. Book a demo with us today 👇