While a lot goes into the running of a retail business, managers are ultimately concerned with one thing: increasing sales. It's what store performance is based on, and other business elements—customer service and experience, employee training, inventory management etc.— are optimized because they indirectly impact sales.
If you're a retailer struggling to get your items off the shelves, or simply a curious manager looking to build on already promising sales figures, then keep reading for 8 creative ways to increase your retail sales.
8 Creative Ways to Increase Sales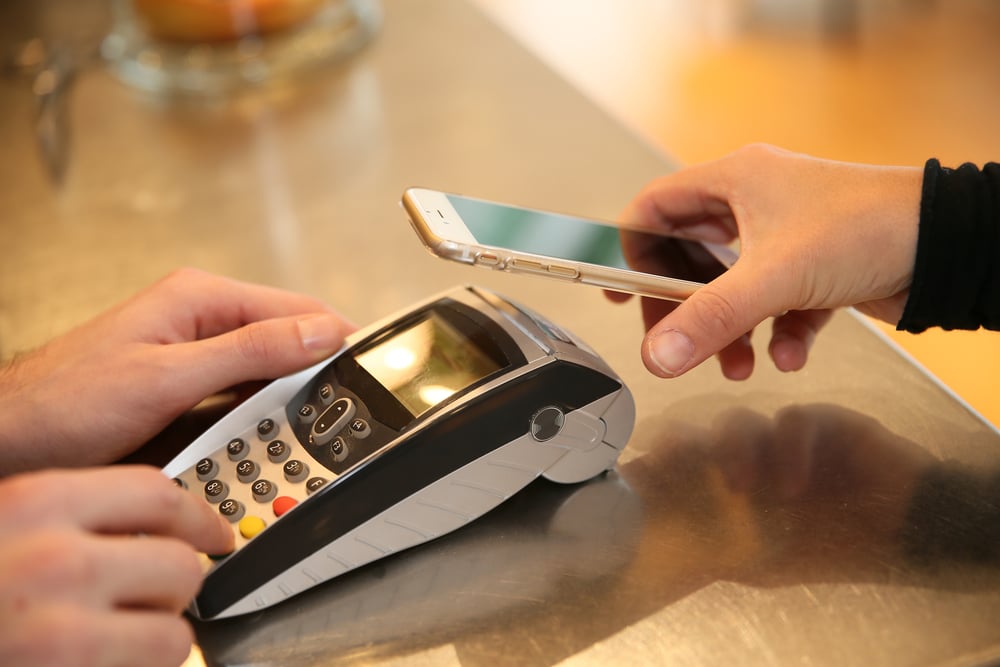 1. Implement The Gruen Effect
When optimized, store layout can both directly and indirectly impact sales. Product placement, consumer walking direction etc.—these all influence consumer actions, drive sales and enhance the overall experience.
With that in mind, let's talk about The Gruen Effect. Named after architect Victor Gruen, who first had the idea of using elaborate window displays to convert passersby into paying customers, The Gruen Effect uses store layout to maximize impulse buys (that make up an estimated 50% of all purchases).
Ikea is a leading example of a business that's mastered The Gruen Effect. Enter any Ikea store and you must navigate a maze of products to reach the register. By the time you've grabbed your basket and found your initially intended item, you've considered purchasing some of the other items on display.
Evaluate your own store layout and determine the best way to ensure you're putting the products you want to sell in front of your customers.
2. Create a sense of nostalgia
Creating an emotional connection with your customers is key to providing a memorable experience and driving sales in the process. And there may not be a more powerful emotion than nostalgia.
By tapping into sentimentality from our past, businesses can foster a strong emotional reaction that entices consumers to purchase a product.
Adidas are one of the best at leveraging nostalgia to increase sales, frequently reintroducing old-school designs—like the Gazelle— and adding a modern twist that satisfies multiple demographics.
3. Provide fewer options
On the surface, it might seem crazy to suggest you could drive sales by providing your customers with fewer options. But let me introduce you to the paradox of choice.
Simply put, providing too many options results in consumers feeling overwhelmed and not making any choice. Prevent this by valuing quality over quantity and only offering products that are popular with customers.
However, offering a single option is also detrimental to sales and leads to single-option aversion. Customers don't like to be forced, even when they want something.
Evaluate your customer base and decide on the perfect number of options.
4. Make your manager your top salesperson
Some retailers don't require their managers to have the same skillset as the people they're managing. While their team work the shop floor, managers take on other responsibilities that include scheduling, recruiting, and training. But one thing all managers are required to do is lead.
Optimizing your sales team means having a leader who can offer guidance, provide constructive feedback, and demonstrate exactly what it takes to make a sale. Having a great salesperson as a leader empowers your employees to go out there and do their best, secure in the knowledge that their manager is there to help.
This doesn't mean that managers require no additional training. Many businesses fail their sales leaders because they assume they're inherently capable of passing on their knowledge to others. Train your managers to be effective teachers and you'll soon have a capable sales team.
5. Enhance your customer reviews
There's a clear relationship between customer reviews and sales. 95% of consumers consult online reviews before buying a product, and 94% said negative reviews cause them to avoid a company. In short: good reviews increase sales, and bad reviews reduce them.
Businesses can enhance their own reviews in a number of ways including responding to negative reviews and streamlining the review process. We recommend optimizing your employee training to enhance the overall customer experience and build a satisfied customer base.
6. Use calm and slow music
Retail shopping is a sensory playground that leaves consumers susceptible to outside influence. Starbucks are a prime example of this practice, with many locations releasing coffee-infused aromas into the stores to promote purchases.
Sound is just as effective, and we recommend playing slow and calm music in-store as it encourages shoppers to spend more time browsing items. In fact, one store playing slow music experienced a 32% increase in sales compared to when fast music was played.
7. Harness the power of touch
While on the subject of senses, let's talk about touch. Although it often takes a backseat to sound and smell, touch has the ability to influence consumer purchasing decisions. When a customer touches a product, it creates a sense of psychological ownership. Apple understood the value of touch early on, moving their inventory from display cases into their customers' hands.
Online retailers who don't have the luxury of touch can leverage technology to create an immersive experience. An increasing number of companies are turning to Virtual Reality to aid with product interaction.
8. Optimize your employee training
To some of you, optimizing your employee training may seem more obvious than creative, but retail suffers from a serious training problem. In fact, 32% of retailers don't receive any formal training.
By optimizing your training, you not only improve your employee's ability to upsell, but you're also indirectly impacting sales by optimizing customer service and experience.
Training your retail workforce can prove difficult. They're a dispersed group who are constantly on the move and working a variety of shift patterns. We recommend leveraging mobile learning. By utilizing the widespread use of smartphones, mobile training provides engaging content that's rolled out at scale.
eduMe is the platform of choice for businesses looking to optimize their workforce training and drive sales in the process. By integrating into existing technology and leveraging engaging bite-sized content, we make it easy for you to roll out training at scale. Since implementing eduMe, mobile service provider Tigo experienced a 66% increase in sales.
Get in touch with us now to find out more!