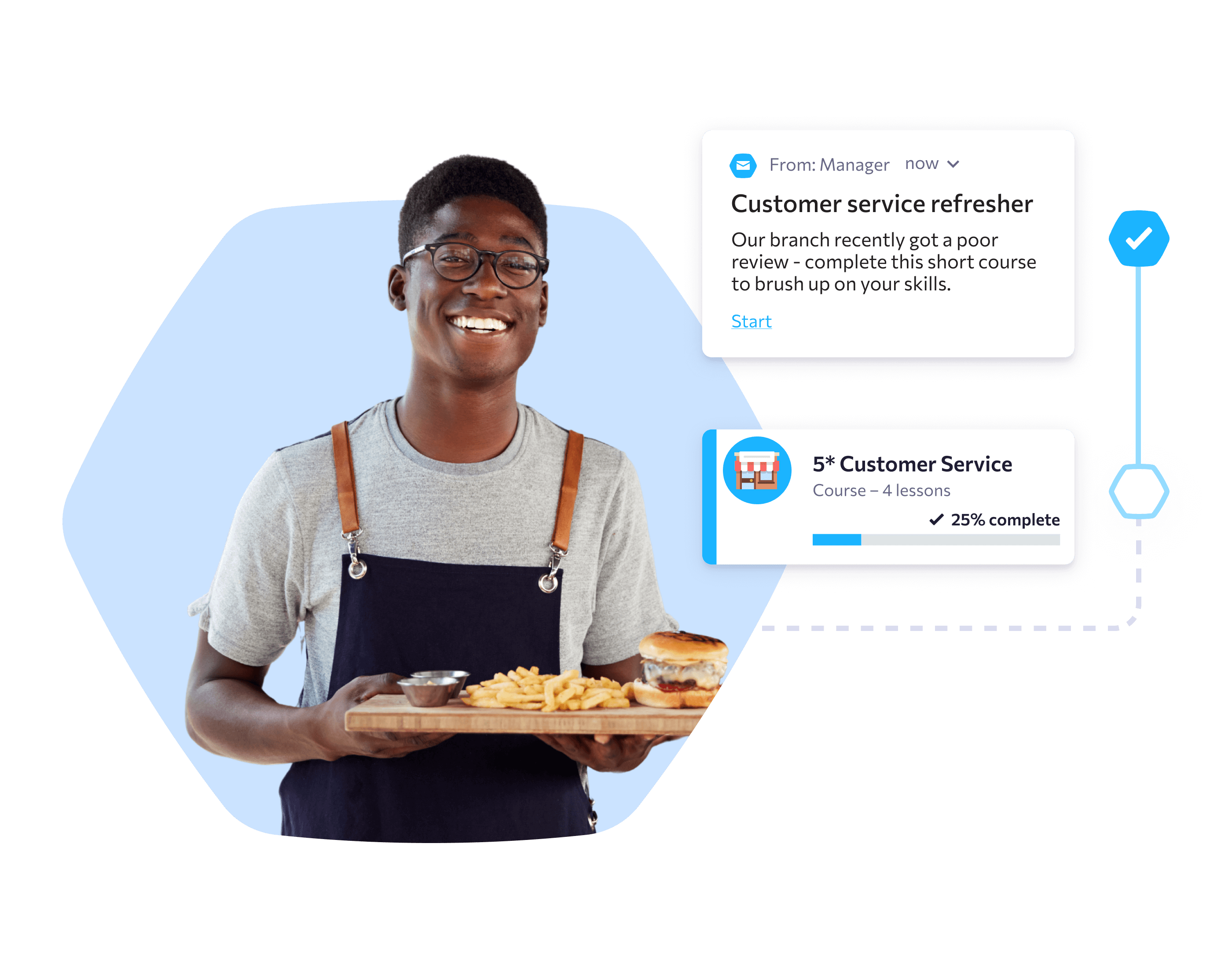 Solutions
Mobile Training Software for your Frontline Workers
Training your workforce doesn't need to be painful. No more clunky authoring tools and dated, desktop based learning. eduMe helps you deliver the training when and where your workforce need it.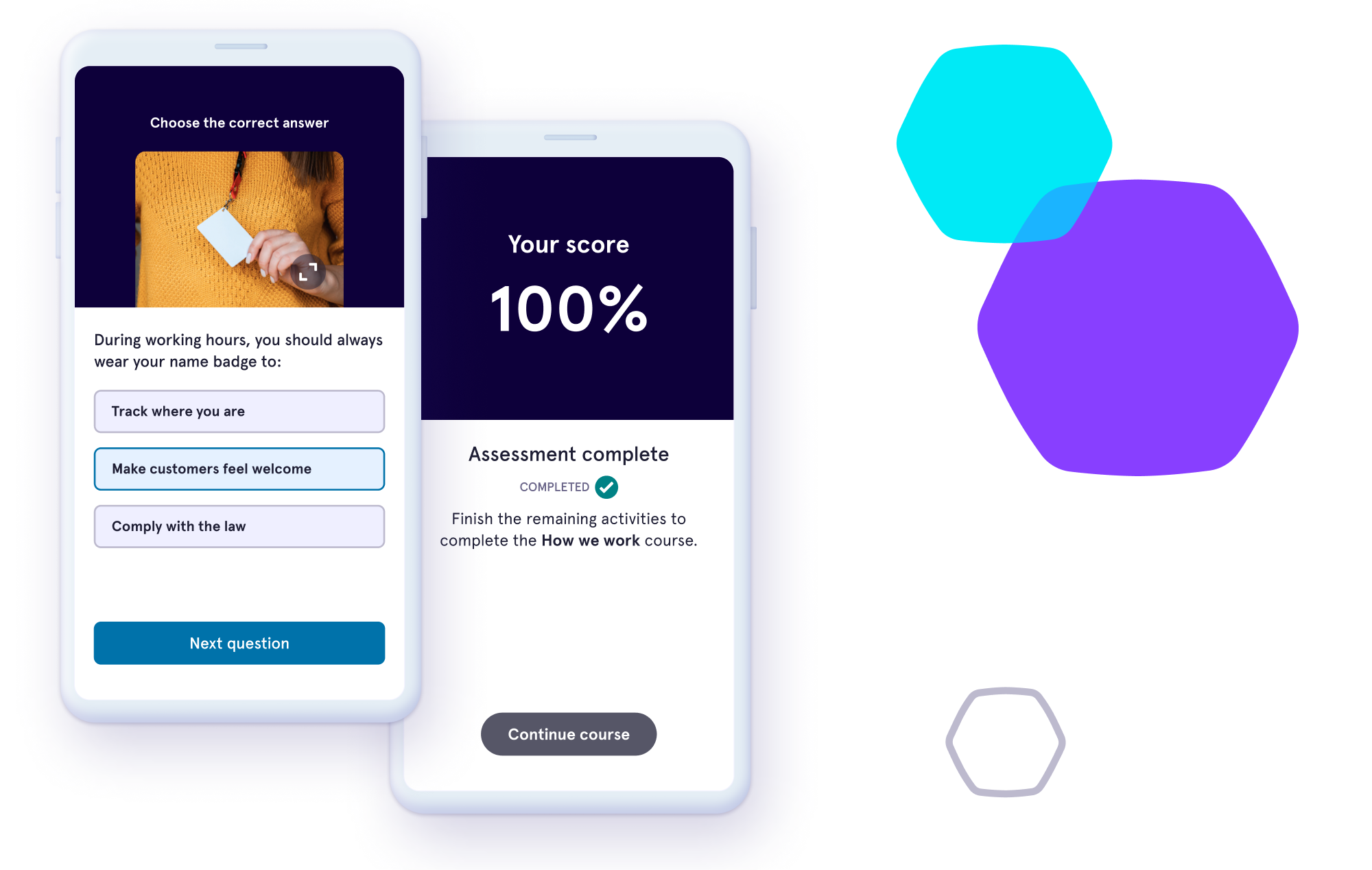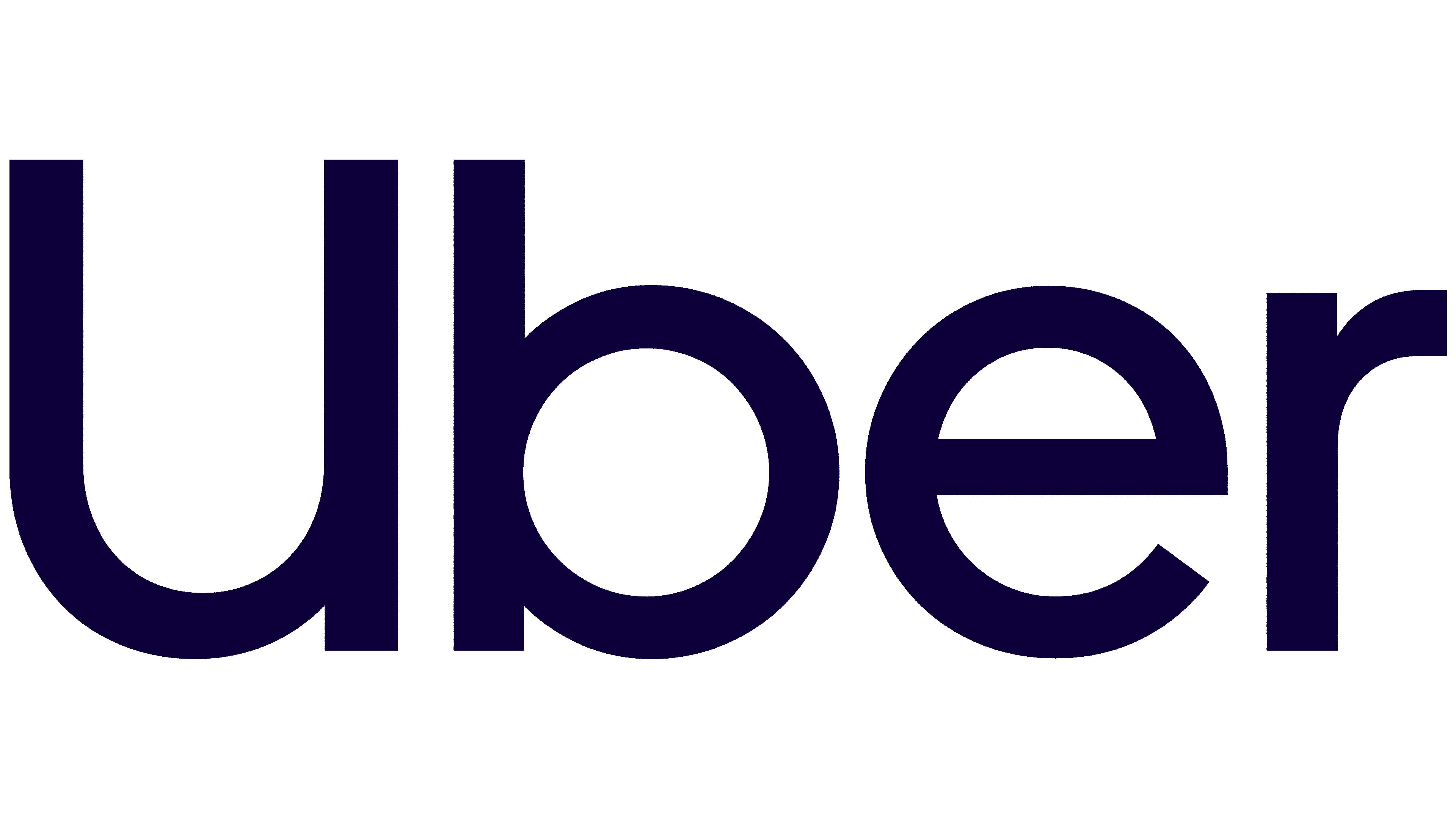 Create
Quickly create effective learning content
Our content creation tool will transform the way you build training. The super-light, microlearning format minimises text but maximises the impact - using images and videos for compelling, engaging content.

✔ Quick to create
✔ Easy to use
✔ Powerful content
✔ Dedicated support

Deliver
Easily deliver learning content to any device
Seamlessly deliver eduMe courses, without the need for login details, straight to any of your team members' devices, or schedule delivery for when it suits them. Your people will get the information that's relevant to them, when they need it.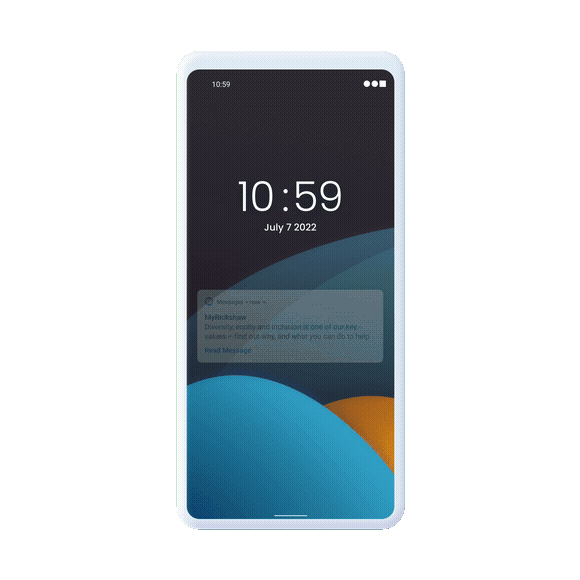 Where we work is changing - fast.
80% of the global workforce work remotely for at least part of their time. 2.7 billion people are deskless.
Track
See how your workforce are progressing
Graphical data is displayed real-time and lets you see completion rates, pass rates on courses, individual or team performance, and drill down to specific question scores.
Improve
Create more of what works, improve what doesn't
By tracking the results of your courses and users you can monitor the most popular lessons and create more of those, or improve lessons that have low completion or high failure rate.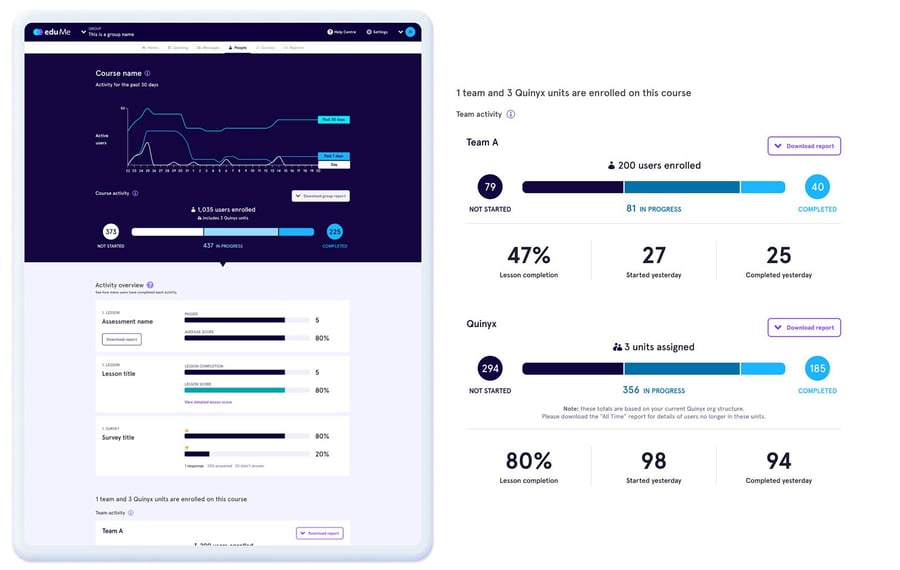 See eduMe's Guides format in action


← Click through the eduMe lesson or scan the QR code to view it on your phone.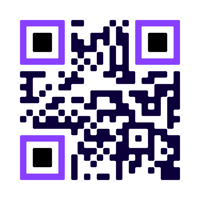 Use visual microlearning experiences for your workforce training that is as easy to be consumed as social media.
eduMe admins are able to assess the entire workforce, specific teams, or individuals learning performance with our assessments & insights features.
Easily share engaging and memorable learning experiences with your workforce to ensure performance and consistency across the workplace.
Ready to get started?
Start your two week free trial or book a personalized demo.