Welcome to the latest edition of our blog series about the companies and people who are using eduMe to motivate and empower people so that they have an improved skill set and are better set up for long-term success in life. This time we're hearing from SHARP Digital.
Name: Cath Croxton (Owner)

Company: SHARP Digital

Location: Stanford, Western Cape - South Africa
eduMe: Tell us a little bit about SHARP Digital
Cath Croxton: SHARP Digital is a non-profit organization founded to open 'digital doors' for those who have been excluded or are experiencing 'digital poverty'. We use this to mean anyone who has had no experience of the internet and digital technology. Or, they have had exposure but are struggling.
There's a very big gap in the global market for providing the 'ABCs' of digital, and it's our mission to bridge this gap in South Africa. 80% of South Africans are either not connected to the internet or are struggling to use it.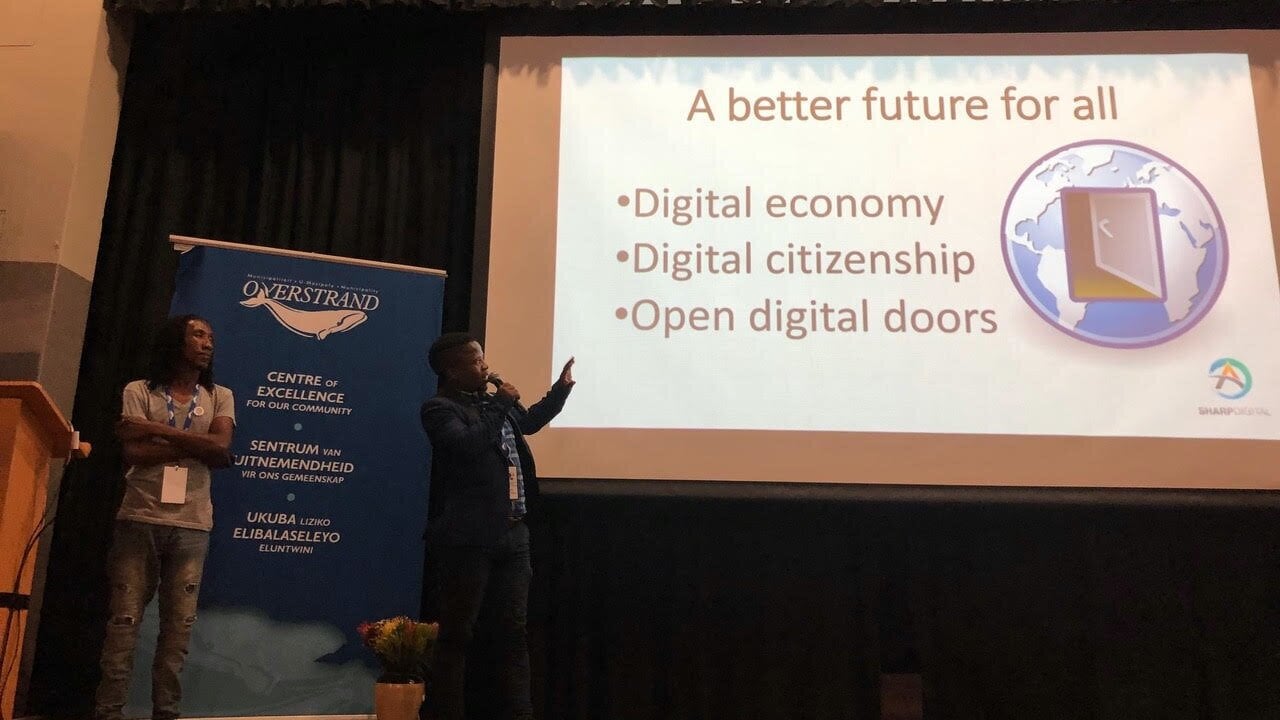 Lack of digital basics hold back economies - digital skills provide a catalyst to break out of the cycle of poverty and empower people. Without the bulk of their citizens using digital in a more fluent way, or even a literate way, the country can't advance.
This is a global development issue, that is just being woken up to internationally.
What are the skills you are trying to help them learn? How have you tackled the lack of digital fluency?
We started on the ground with an idea - to open the doors that stop those with a lack of digital basic skills from progressing. We have a blended learning approach. We moved to proof of concept by putting tablets and smartphones into the hands of learners, using interactive google slides.
After this we transitioned to mobile - to eduMe. At the moment we have a series of 8 courses revolving around the basics of digital, and over 300 young people and adults have taken these courses thus far.
Because of the importance of ground-truthing what we do, we have a physical centre in a local underdeveloped community run by members of the community themselves. We work directly with learners on a distance learning basis using Whatsapp and phone calls to give them additional support.
We are also building partnerships with other community-based organisations so they can use our courses directly with their clients too. That way we can begin to scale up what it is we do and have a greater impact.
Tell us a bit about yourself. What is your role?
I am the founder of SHARP Digital so I came equipped with the vision. I'm currently the content creator, though as the organisation grows we should be able to bring in more people to do this.
Prior to this, I had years of experience of bringing content to life as a digital publisher. I knew digital literacy was a massive problem, so I married the two and decided to create a non-profit to bridge this skills gap.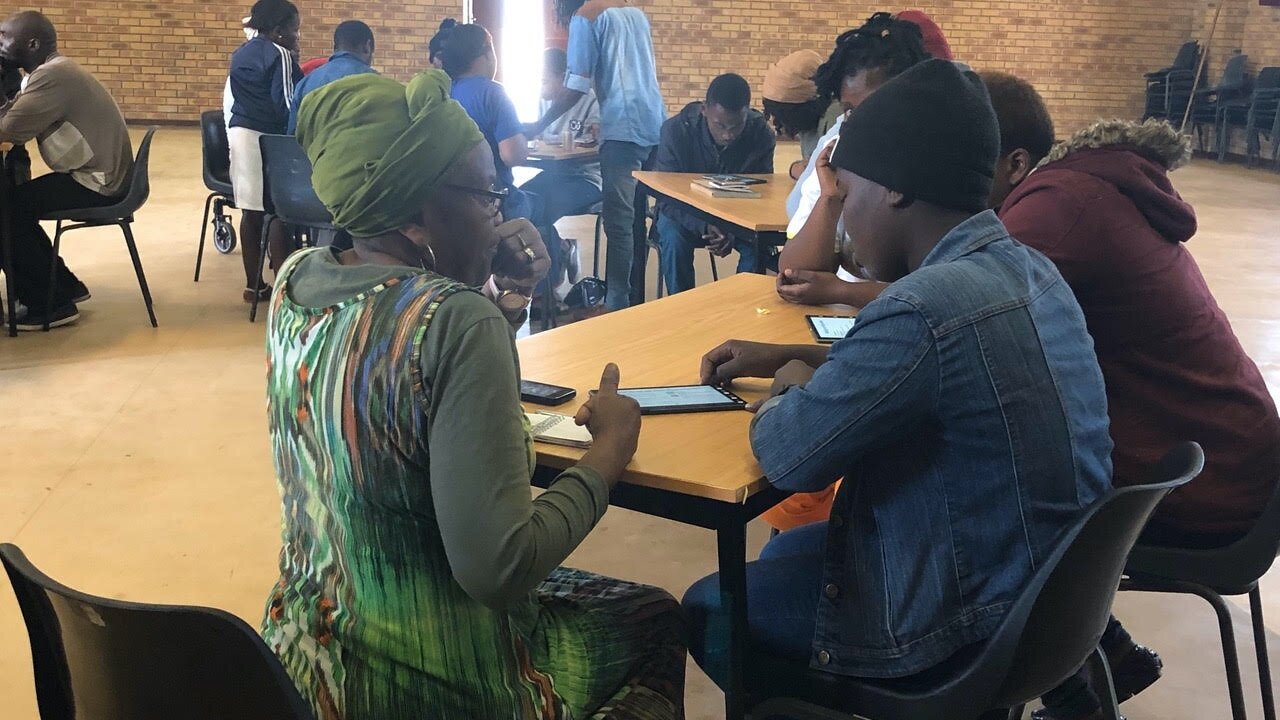 There are just three of us at the moment. The other two are learning about admin and do all of the hands-on workshops. They feed back to the team on what's working, what isn't, who's struggling, and so on.
Part of the SHARP Digital ethos is being committed to the mission, to what we're doing, so I'm proud to have built up this small but passionate, hardworking team.
Tell us more about your approach to continuous learning; to upskilling your people on an ongoing basis?
What we seek to provide is a learning experience. Some people fall at the very first hurdle of downloading an app and need a lot of handholding, so you can't just say: "here's the information, off you go".
For continuous learning it's important to engage with learners, particularly getting feedback from them. So frequently checking in to ask "what did you think of that lesson, and what would you change?".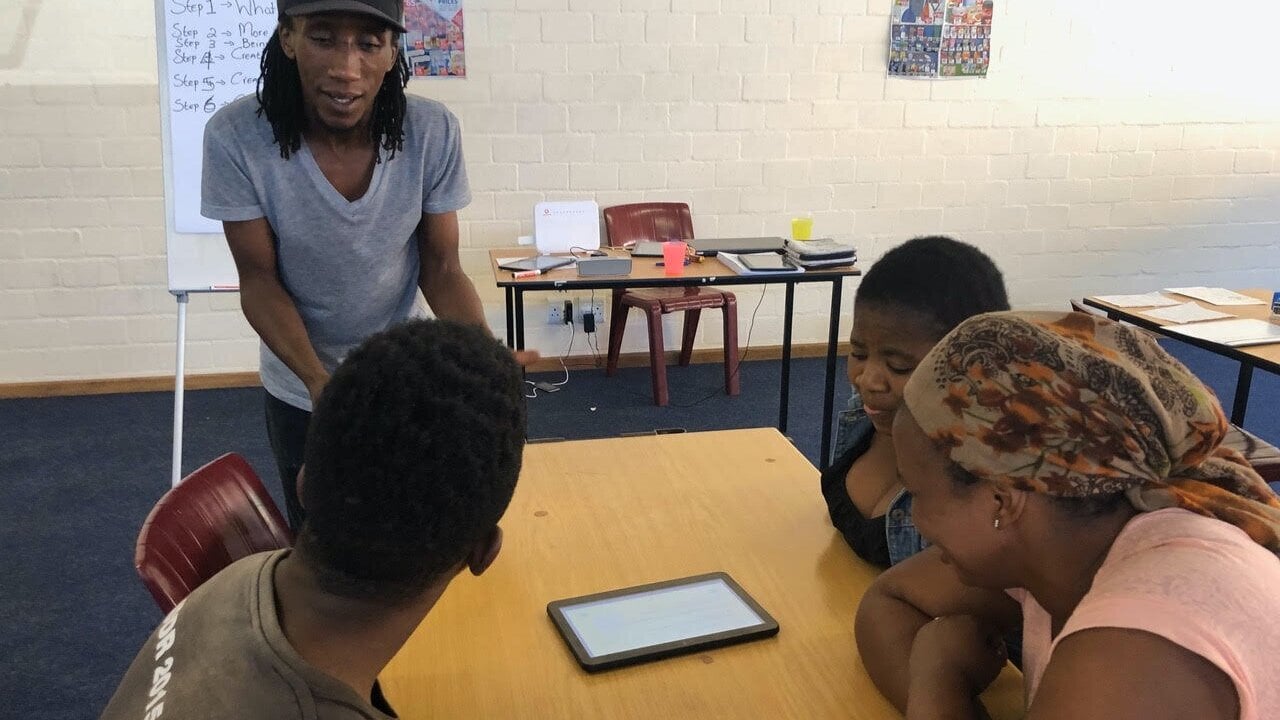 In fact I'd say the goal is to make it all about feedback, and make your content learner led. Doing your best to ask the simplest question in order to get that information out of people and improve your learner experience. Though we're not quite there on this front (yet), we're actively working towards realising this dream.
It's also important to maintain flexibility in content creation, and to use an on-demand model to deliver learning. By that I mean, get the right information out when people are looking for it.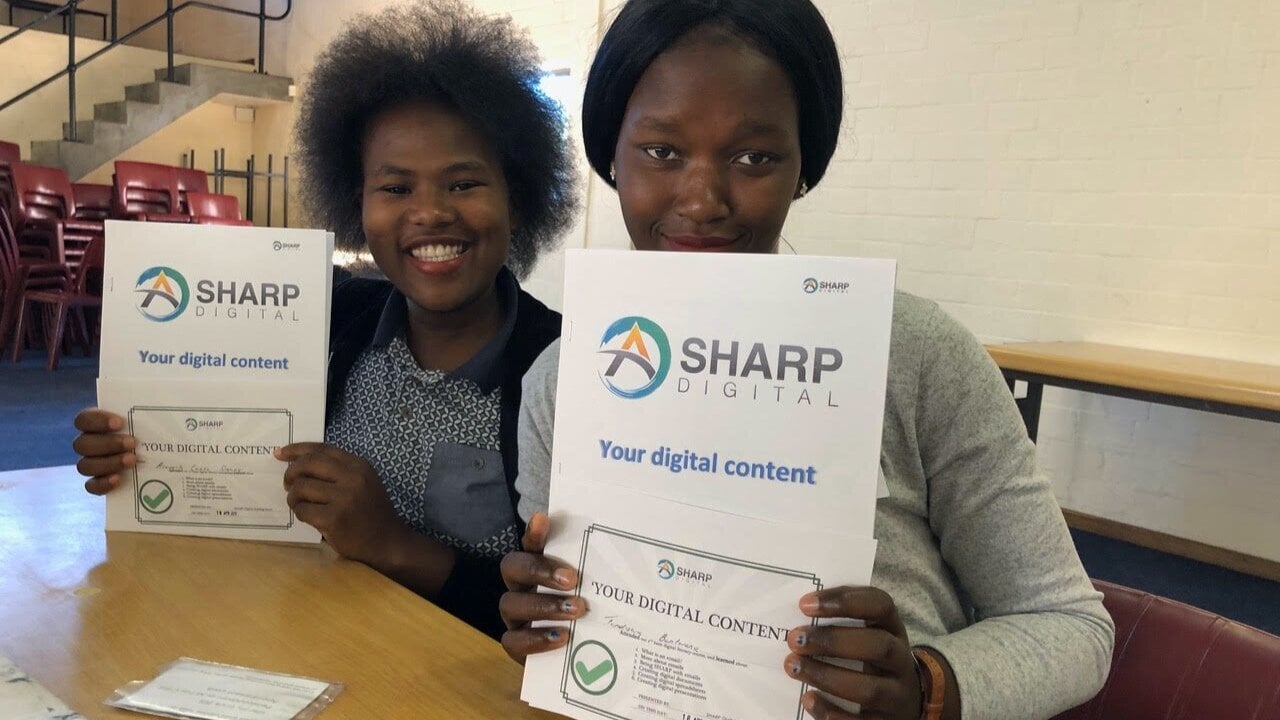 For example, before COVID-19 hit we were halfway through creating a course called "How to look for jobs online". But now, the world map has changed. So instead we created a short informational course on COVID-19.
What is your favourite piece of content authored in eduMe to date? How did you go about making it?
From an admin or content creator perspective, I love how as you create content eduMe guides you in terms of brevity and the fact you have to think about the overarching objectives of each lesson, and how these objectives will dictate the lesson's structure.
I was already aware of the power of video, but what's really struck me is the microlearning principle that eduMe lessons operate on. It's really powerful. Not only reaching people remotely with what they are looking to learn, but reaching them in a way that's engaging and accessible with short bursts of bite-sized information.
My favourite piece of content made to date was our COVID-19 course because it enabled us to get important messages on safety out quickly and effectively, while simultaneously introducing learners to the concept of how the internet can keep them connected and continuing to learn.
The course stated the facts of transmission, explained how to protect yourself and debunked COVID-19 related myths, as those who do not have the skills to navigate the internet for facts are dependent on word of mouth.
When I created our digital basics courses in eduMe, I wasn't starting from scratch, I was re-working existing material. So having to conceptualise something entirely from scratch was a fun experience.
In terms of how I went about making these courses, there's a lot of thinking involved in crafting each asset with the end user in mind. "Is the language clear?" "Is it easy and accessible?" "Does it have a fast and immediate impact on learners?" Every photo, every bit of text, every quiz - has to be of a certain quality to be effective.
But the ultimate goal for me when creating any piece of learning content is to come away thinking "that's the best I could've done for our learners", and the fact I have achieved that means every piece is a favourite piece.
How is eduMe helping you put people on a long-term trajectory to success?
A: When you are starting at the beginning of something, the long-term feels far away or more likely completely irrelevant to you. In fact 37% of South Africans consider the Internet to be irrelevant to them.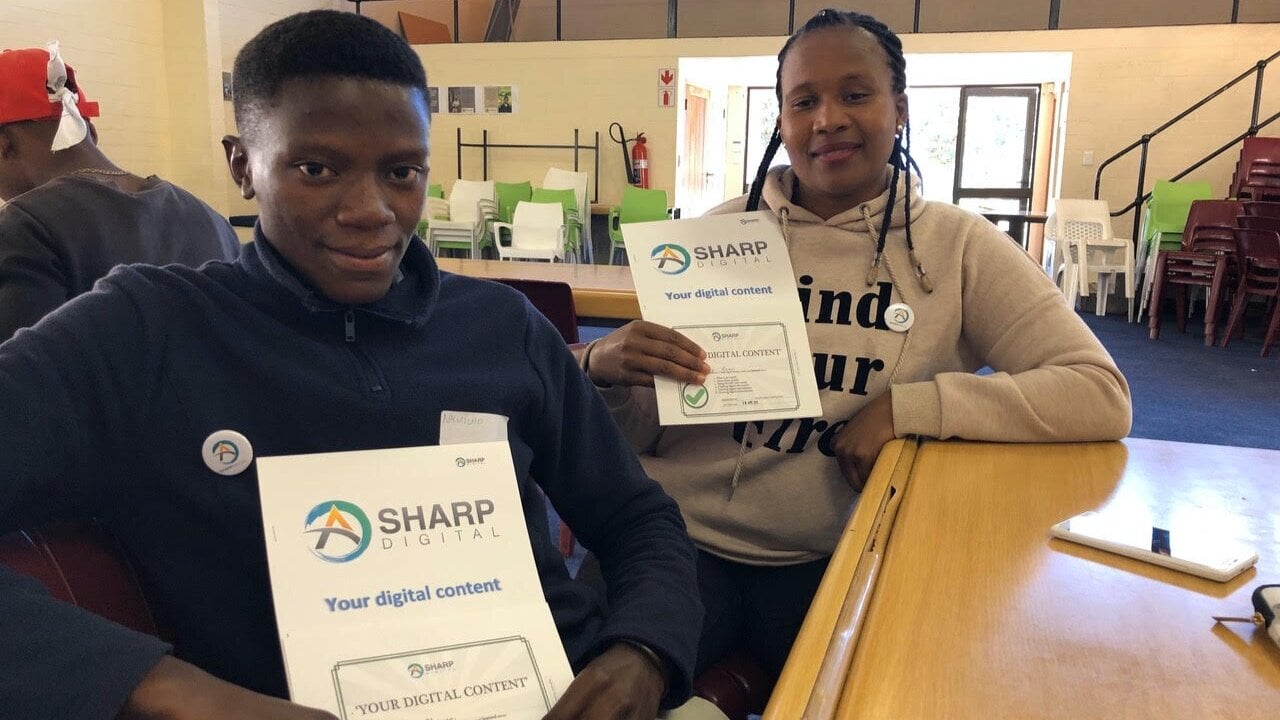 But we believe that the learning experience we provide allows people to begin to see a place for themselves in the digital age and that is huge. This is only because they are actually learning by doing and eduMe's microlearning approach makes learning so much more accessible.
We could eventually connect up these learners too to other free digital learning opportunities to build their skills further.
And, of course, all these new skills open doors to future work and economic opportunities which are currently denied to so many people because of a lack of digital skills.
What's your best success story so far?
I love to see the benefit eduMe has had for our learners. I have two stand out moments when it comes to success stories.
The first was when a learner started the courses and within half an hour got back to us saying 'I'm only on 200 points, I want more'. We let him know he could repeat lessons, so he went off and did them again. After this, he got in touch and asked 'have you got any other courses?'.
It was great to see someone with such zeal for learning - that's the goal really, to make an eager learner out of everyone. But this also really highlighted that providing a gamified learning experience, like your Progress feature, works by inspiring healthy competition between peers. Making learning fun is key and eduMe is great at this.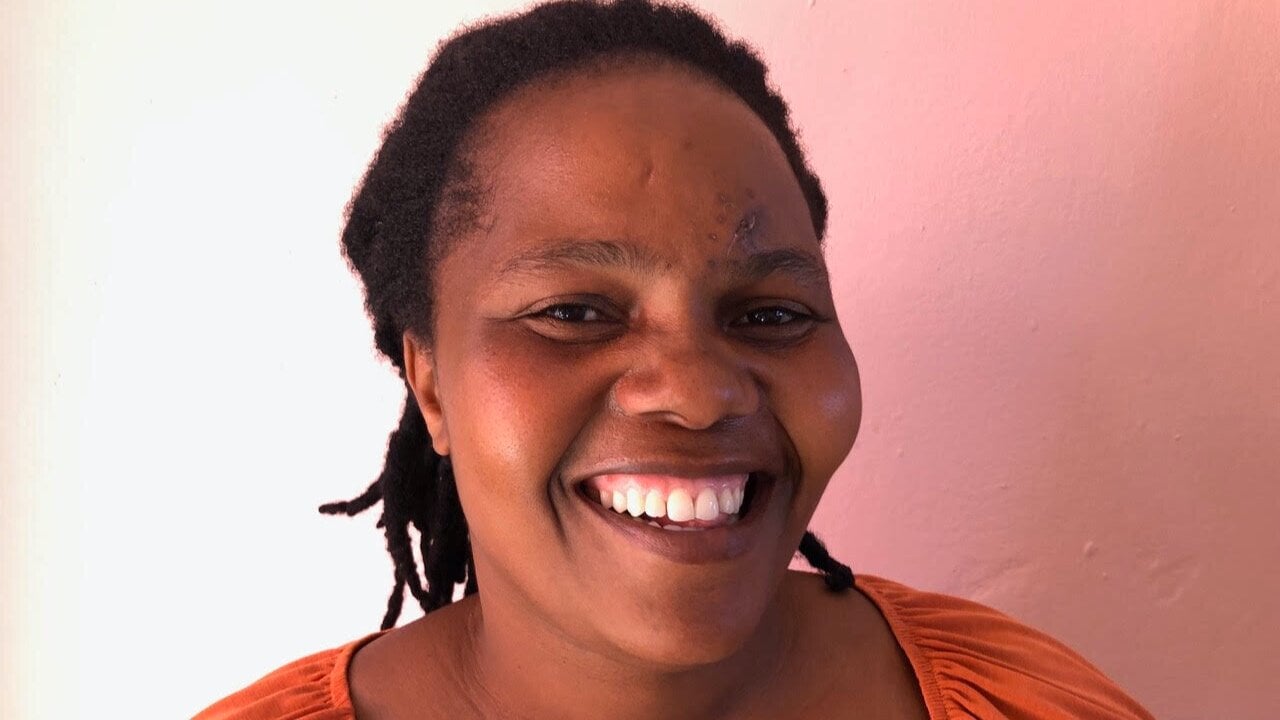 The second was quite recent. We received feedback from somebody who'd completed the course. She was relatively digitally literate and doesn't represent the majority of our learners. At the end, she told me the course had been 'mind opening'.
Mind opening is a fairly profound statement - it means, 'now I see the world in a different way'. It was rewarding to be a part of unlocking something totally new for someone. Our content is part of what opened her mind. But the presentation is everything when it comes to making content land effectively. It's the vehicle. And our vehicle is eduMe.
At the end of the day, all learning is just content, but it shows that content presented well is a different ballgame.
How has COVID-19 affected your business?
Because of COVID-19, we have had to fully adopt distance learning. But some people need more handholding than others, and that's where our physical centres came in handy - to provide that extra in-person support. But we've adapted during COVID-19 by offering phone calls instead.
So in addition to providing learners with information digitally - for instance through videos and screenshots in eduMe lessons - we have made an effort to call anyone who needs that direct one-to-one walkthrough.
It's also been trickier in terms of gathering feedback from user experience surveys. As soon as learners complete lessons, they're gone. At our centres, we were able to remind them face to face.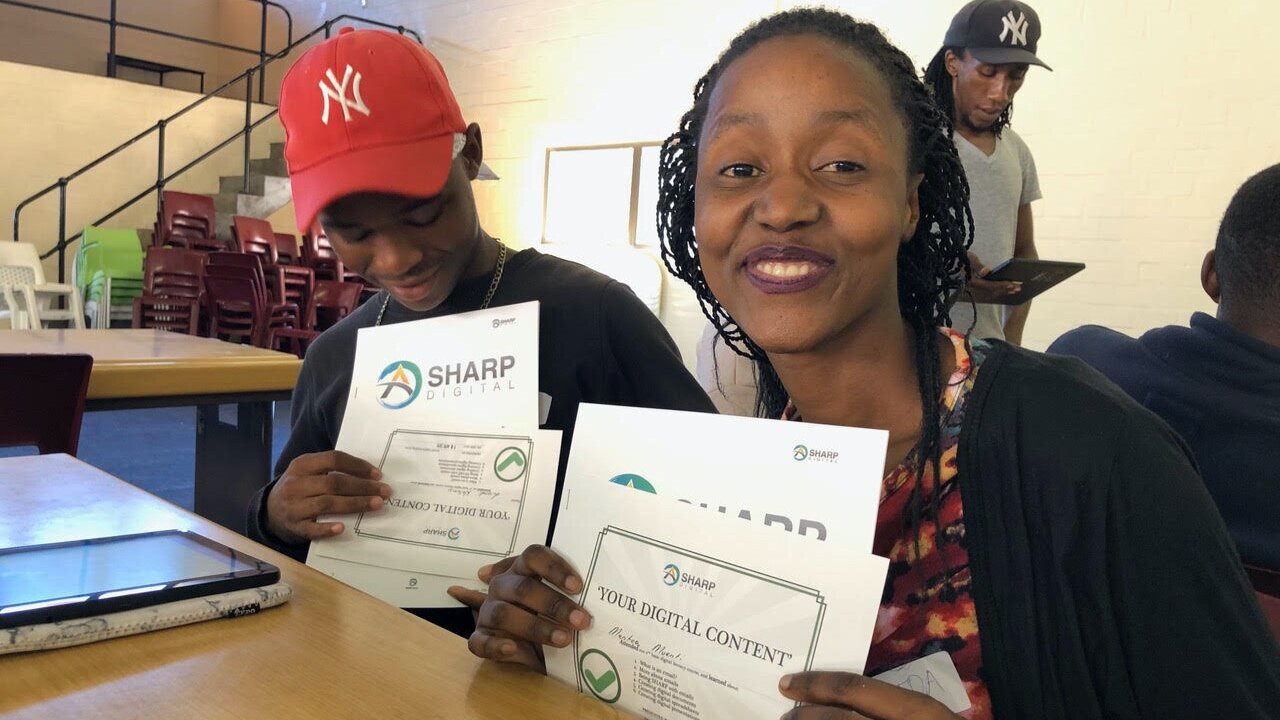 So in order to get that essential insight into where we should be going, and what they think of the learning, we ask them to complete a survey after they've obtained their certificates. This ear to the ground is essential for building a continuous learning experience.
But we've been one of the luckier ones during COVID-19 because it's actually pushed us further to where we wanted to be anyway - fully digital.
What are your future plans for using eduMe?
Our plans are just to push the envelope and use eduMe to aid people in becoming more and more digitally literate in an engaging, effective way.
Where can people find out more about SHARP Digital?
You can find us on Facebook.
We also have a website where you can learn more about what we're working towards.
I'd also like to take this opportunity to direct people to our crowdfunding site, where they can donate to aid us in our mission to provide the people of South Africa with digital literacy.