Ride-sharing giant Uber launches a new learning initiative using industry leading mobile-based training tool eduMe, to improve earners' overall knowledge and wellbeing, build loyalty and ensure continued app use.
Uber has rolled out a new learning initiative to more than 1 million driver and delivery partners across six Latin American countries in partnership with mobile-based training tool eduMe. The learning platform will aid driver and delivery partners in developing new skills that will contribute to their personal growth and develop them as individuals.
To maximize the impact of the initiative and ensure the lessons are filled with expertise, Uber has additionally partnered with two subject matter experts - International Finance Corporation (IFC) and Endeavor - to develop the content.
The contents of the learning was additionally developed with the feedback of drivers and delivery partners, many of whom have been adversely affected by Covid-19 related city closures. The material aims to help driver and delivery partners grow and develop beyond the skills they utilize on Uber platform, and shares information that will empower them to diversify their revenue streams and advance themselves as 'micro-entrepreneurs'.
Lilliana Pozzo, Manager of Advisory Services of IFC's Group of Financial Institutions, said: "worldwide, around 1.7 billion adults remain unbanked. Financial education is the basis of financial inclusion, especially for women, who face substantial gaps in access to finance" in relation to the importance the program serves, in terms of closing educational gaps, inclusion and innovation.
In total, six microlearning lessons are scheduled to be drip-fed over the year, with each course focused around upskilling independent contractors in different areas that are professionally beneficial to them. The first course will look to provide drivers and delivery partners with practical personal finance skills. Others will focus on time management, interpersonal skills, preparing for the future, and more.
If successful - success being measured by high course completions and improved driver and delivery partners satisfaction - Uber will use eduMe to further scale the initiative beyond its original scope and into additional markets on the continent, and eventually, worldwide.
Speaking on the initiative, eduMe's CEO & Founder, Jacob Waern shared "we are more than proud to be partnering with Uber on an important initiative that provides earners with tailored content they can access on-demand to improve their wellbeing through the eduMe platform. We are excited to see the impact this program will make on earners and, in turn, Uber."
eduMe's learning experience is embedded within the Uber app, so that drivers and delivery partners are able to access information as smoothly as possible, i.e. in the same location, and on the same smartphone device they are already using to picking up users and delivering orders.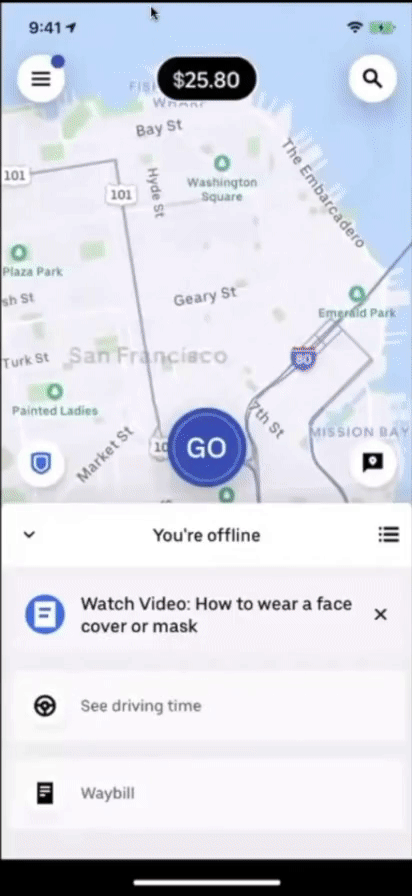 An embedded learning experience is key to maximizing participation. By providing driver and delivery partners with a frictionless experience absent from technological hurdles and inconveniences such as app downloads, account creation and password resets, they experience fewer barriers to learning.
Drivers and delivery partners will be intrinsically motivated to complete the learning material, due to the knock-on material benefit developing greater knowledge on topics such as saving or household expense management will bring.
Once drivers and delivery partners start the lessons, they are met with a flurry of engaging features and content formats - gamified learning, videos, quizzes - strategically designed to grab and hold the attention of the time-poor modern learner, provoke active participation and promote knowledge retention.
George Gordon, VP of Latin America at Uber added "we want to enable earners to improve their overall wellbeing as independent contractors by providing useful content on financial education, time management, personal marketing, and customer service. Knowing that education is related to long-term returns and sometimes postponed as a priority, we want to provide earners with an education platform with tailored content that they can access on their time, as they control their schedules."
By using eduMe to put invaluable information in the hands of their network of delivery partners and drivers, Uber is able to differentiate itself from similar platforms in the market, build loyalty and incentivize repeat usage among its drivers and delivery partners.