In many industries, emerging technologies have revolutionized the ways in which businesses operate. Designed to streamline workflows, automate processes and create better connections between teams, technology has become a key area for investment among companies looking to stay ahead of the competition.
In fact, investments in digital transformation are predicted to reach $2.8 trillion by 2025, with 80% of leaders saying that they've fast tracked implementation of new technologies since the outbreak of Covid-19.
The rise of workplace technology isn't just a by-product of the pandemic, however. It's a long-awaited reimagination of the way that we work. The move towards hybrid, flexible and deskless work requires companies to build up a robust tech stack, ensuring that their workers are fully supported and their operations fully optimized.
But why is having the right workplace technology so important? And what are the tangible benefits of introducing intelligent software solutions into your workflows?
Let's take a look at what the research tells us.
Take a look at the other blogs in this series: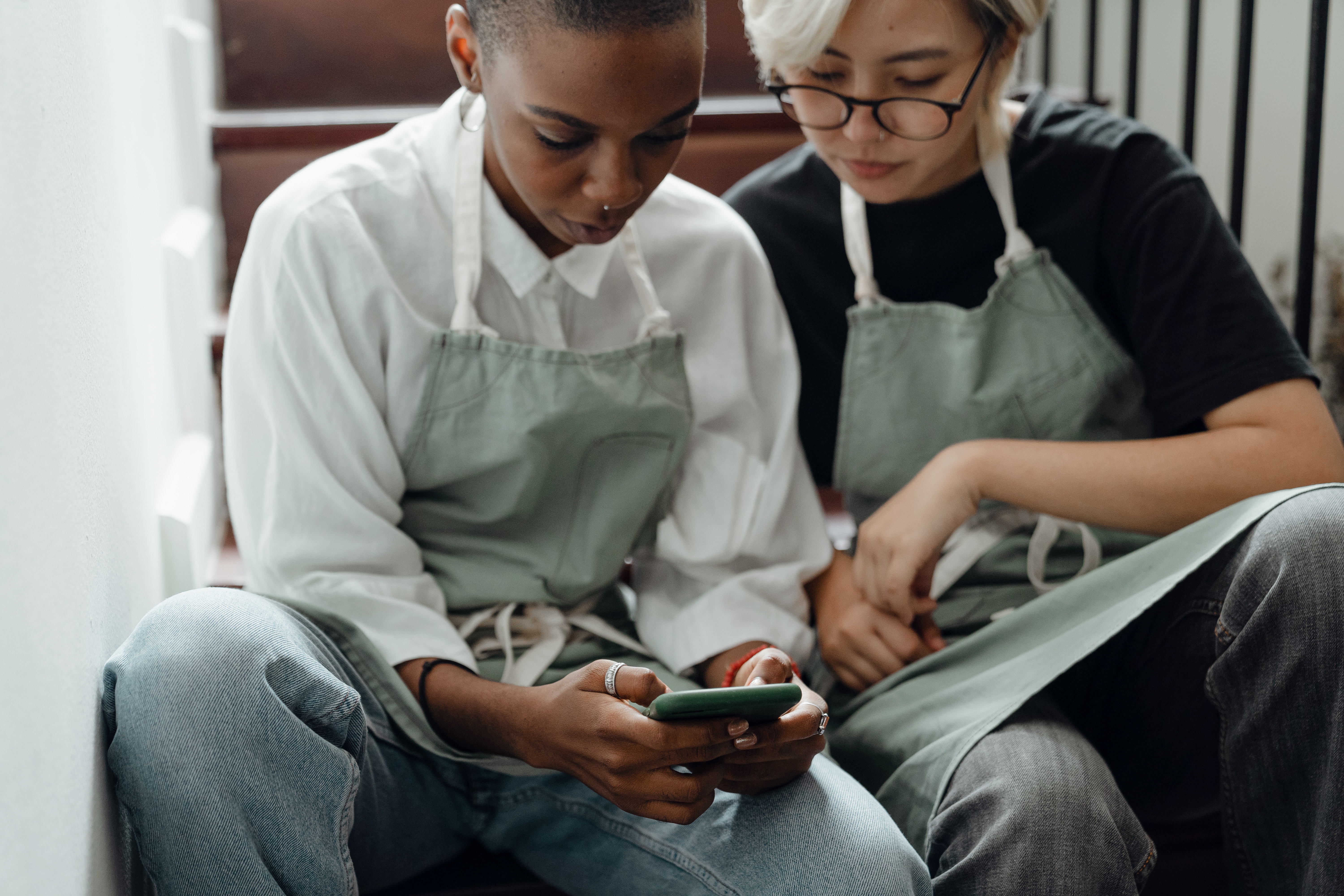 5 reasons why technology is important in the workplace
1. Improves communication
Technology has completely transformed the way in which we communicate, allowing us to connect with people on the other side of the world in a matter of clicks. Unfortunately, it's taken a while for this to filter into the working world.
Communication barriers are estimated to cost businesses around $37 billion per year, with 28% of employees citing poor communication as the reason for not being able to deliver work on time. Many still rely on outdated communication methods which prevent the free flow of information and leave employees feeling frustrated and isolated.
Companies who do lean on new technology to improve their communications - whether by introducing an internal comms tool or leveraging push notifications to grab peoples' attention -- see improved organizational productivity (by as much as 25%) and better collaboration. Modern tools enable you to meet your employees where they are, and ensure that they have everything they need to succeed.
2. Boosts employee satisfaction and retention
Being equipped with the wrong tools can have a detrimental effect on workers' ability to do their job, leading to a workforce that's unproductive, unengaged and more likely to churn.
Research shows that technology is crucial to keeping employees happy. 92% of workers claim that access to technology that helps them be better and more efficient in their role has an impact on their satisfaction, and 46% of frontline workers say they even value technological tools over mental health support and wellness benefits.
Amid hiring shortages and increasing turnover rates it's never been more important to listen to what your workers want and need - and right now, better technology is a key driver for retention. Deskless workers who are empowered with sufficient technology are actually 50% more likely to stay in their role for the next five years.
3. Increases productivity
Over 40% of workers spend at least a quarter of their working week on manual, repetitive tasks such as sending emails and processing data. Implementing technology to automate and assist certain tasks vastly increases productivity, allowing employees to better manage their time and focus on more important work.
There are now numerous workforce technology solutions on the market designed to unlock deskless worker productivity and streamline processes - whether it's an intelligent workforce management solution which lets you automate team scheduling, or an HR tool that simplifies your onboarding flow.
When you leverage robust, intelligent software to relieve your teams of manual tasks, you give them more freedom to work towards wider company goals and you ensure that tasks are completed correctly and efficiently. Both translate to better results for your business.
4. Maximizes ROI
Improved productivity as a result of better technology also impacts your bottom line. 87% of CIOs believe that digitally empowering your employees can drive at least 5% additional revenue growth over three years.
Intelligent, seamless solutions which embed into your existing workflows are more likely to drive adoption and maximize your ROI, helping you to deliver tangible results and save costs on manual processes.
As an example, a training platform which lets you embed courses into the tools your employees already use - whether that's email, SMS, your own app or a third party software - is a far more effective way of upskilling employees than in-person sessions. Costs related to finding a physical location, covering travel fares and supplying materials are immediately eradicated, while training that can be accessed wherever and whenever employees need it increases knowledge retention and engagement.
5. Enhances customer service
Maintaining a high quality experience for customers is top priority for many businesses, but in industries such as retail, poor technology is hampering employees' ability to provide a great service. 44% of retail staff say that their biggest frustration is using outdated technology that's "too rigid", and 28% say they can't find information quickly enough to help their customers.
Conversely, introducing tools that are agile enough to meet the demands of frontline workers and provide seamless access to key information can significantly enhance customer service. In fact, 45% of companies report having improved customer satisfaction as a result of using digital workplace technology.
Making product information readily available, facilitating better communication between customers and support teams, and providing access to relevant training on-demand are all ways in which technology can boost your customer service offering.
The takeaway
Technology now impacts every aspect of the workplace, which is why it's so important to get it right. Workers have made it clear that they want fast, easy-to-use tools which can help them perform better at work, and that this would make them more engaged and more likely to stick around in the long-term.
Companies that invest in new technology also stand to benefit from higher productivity, better margins and lower costs, making digital transformation a key driver of business success.
Are you looking to leverage more technology in your workplace? eduMe is an embeddable training solution which lets you provide seamless, one-tap access to timely and relevant training by integrating into your existing tech stack. By partnering with providers such as Fountain, Quinyx and Braze, we help you onboard and upskill your deskless workers at scale, optimizing efficiency and improving worker retention.
Book a demo with us now to find out more about eduMe's seamless integrations 👇