Since its launch in 2017, Microsoft Teams has experienced a steady rise in the number of Human Resources (HR) apps it integrates with. As of 2022, there are over 51 HR-related integrations available in its App Store.
Some of its HR integrations directly impact organizations' ability to better collaborate with their frontline workers - providing training, communication, onboarding, and more.
But with so many apps to choose from, how do you decide which ones will best streamline your HR operations?
In this post, we discuss the 5 best Human Resources integrations with Microsoft Teams.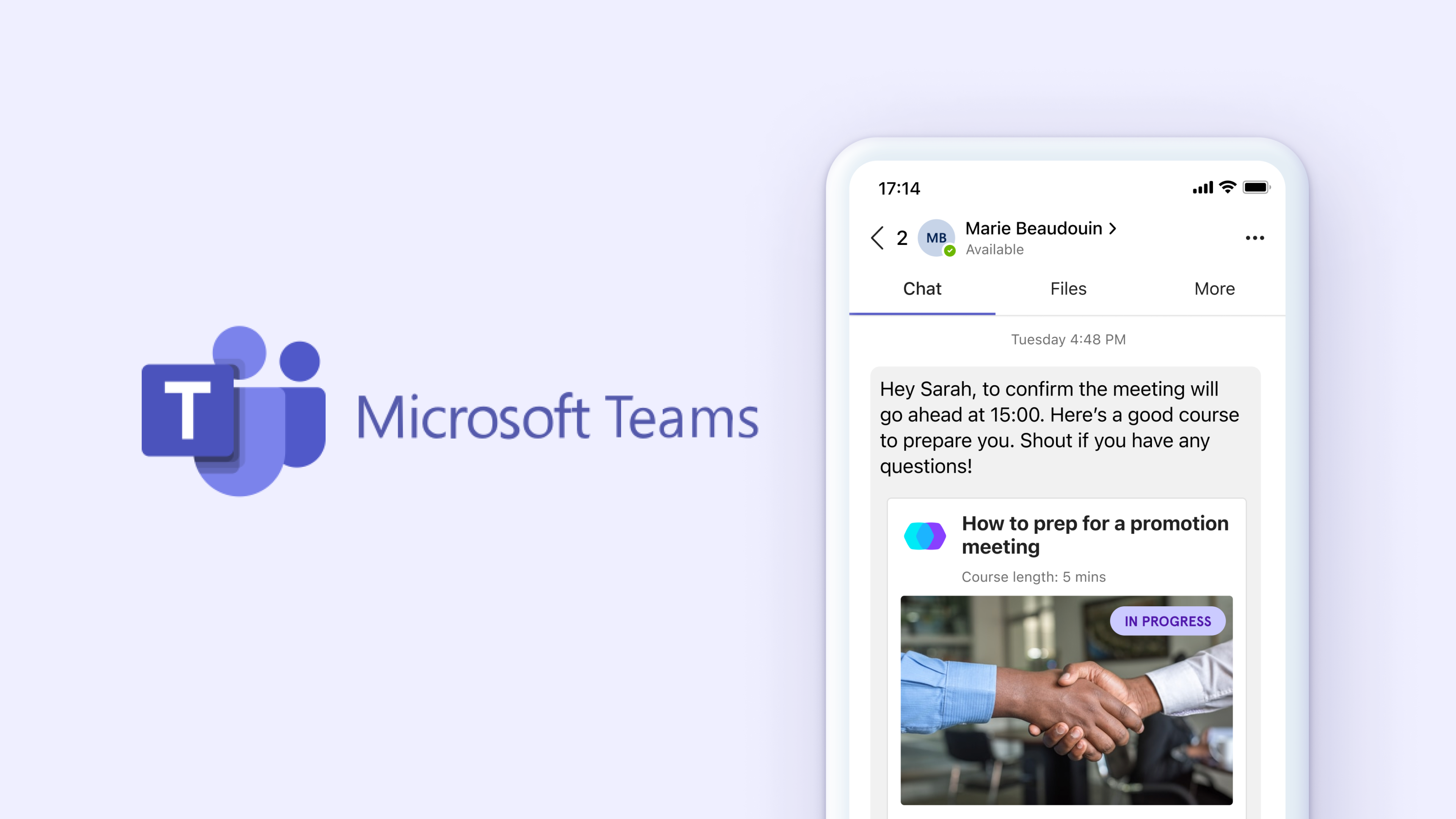 How can HR use Microsoft Teams?
A collaboration and communication tool like Microsoft Teams is a major asset for any organization to have.
Using Microsoft Teams as a standalone tool, however, won't cut it for frontline workers.
Installing and using its ​​third-party apps will empower your workforce with the resources they need to perform better.
Let's take a look at some use cases where a Human Resources app integrated with Microsoft Teams can level up your HR processes.
Employee Onboarding
The first few weeks of the onboarding period are critical to an employee's long-term success as a member of your workforce. Keeping your new hires engaged and providing them with adequate assistance will equip them with the information and confidence they need to take on their new role.
But with so many other tasks assigned to you to handle, it can be a challenge to deliver an all-around onboarding experience to your new hires.
Fortunately, Microsoft Teams makes it easier to effectively onboard frontline workers. Its frontline worker (FLW) onboarding wizard is one of its standout UX/UI elements that makes certain steps in the process easier. How?
Onboarding Wizard allows you to create a new team for your frontline workers with its team template
Onboarding Wizard provides new hires the ability to find and review company policy packages
Microsoft Teams can help track onboarding progress and ensure that new hires are completing all the required steps
Seamless Training and Learning
A report showed that 90% of employees agreed that training and development programs improved their job performance. However, 62% say they've received no training or educational resources to support their career development.
Likewise, data shows that lack of training is a major reason for voluntary turnover in companies. And 24% of 'on-demand' leaders stated that workforce retention is one of their biggest challenges.
But having to continuously train new and current hires can be a time-consuming and difficult task. Microsoft Teams allows you to train, inform and engage your workforce anytime and anywhere.
Digitally provide knowledge and training materials to frontline workers on mobile
Have access to learning modules from different platforms
5 best HR Software for Microsoft Teams
1. eduMe: Workforce training solution
eduMe is a powerful mobile-based training platform. (I know, we've placed ourselves as #1 on the list - but we don't want you to miss out on all the cool benefits our product offers!)
It equips deskless workers with the knowledge they need to succeed by putting learning in the palm of their hands and, as a Microsoft Teams training add-on, allowing employee training to be surfaced within frontliners' primary communication tool.
When integrated within Microsoft Teams, your frontline workers can experience engaging, enjoyable training that - importantly - is easy to access.
Why's this important? When time is wasted app hopping, searching for information or context switching productivity drops by 40%, and it takes 23 minutes on average for employees to recover from this 'digital noise pollution', and return to their productivity peak.
Create training within Teams, then handily administer it at scale - share courses with individuals in 1-1 chats or to groups via channels. Use push notifications to notify workers of new training, and bolster training completion rates. Get your continuous learning program off the ground by scheduling training at regular intervals.
Whether you're an SME or a large enterprise, onboard new hire, deliver ongoing skills or Health & Safety training to your frontline with eduMe - deliver bite-sized learning content that can be accessed anywhere and at any time.
Key features:
Built-in course authoring
Content management
Progress tracking
Real-time reporting
Mobile learning
Tests/Assessments
2. Staffbase: Mobile-first employee communication
In the world of today where information is mobile-first, Staffbase ensures that your frontline workforce is informed and connected to your company at all times. Its Microsoft Teams integration provides a unified dashboard for targeting and planning company communications. It allows companies to create personalized emails for their workforce, broadcast news and new developments into a lightweight hub, and easily get in touch with hard-to-get employees via a branded mobile app.
Key features:
Send instant notifications to alert frontline employees of urgent messages
Target different types of content to specific shifts, teams, or factories
Self-service time cards, leave requests, and shift planning
3. Beekeeper: Feedback and announcements
Beekeeper is an all-in-one success platform for frontline workers. It ensures a seamless and consistent employee experience and provides direct access to a company's systems, processes, and people. Beekeeper's Microsoft Teams integrations allow companies to share announcements from a Teams channel to a Beekeeper stream. Additionally, you automatically send Beekeeper form submissions to Teams. Its forms can be used to collect feedback, offer suggestions, and more.
Key features:
Frontline workers can send and receive feedback
Access to analytics
Share Microsoft Teams announcements to specific Beekeeper streams
Mobile-first solution with a simple and intuitive, interface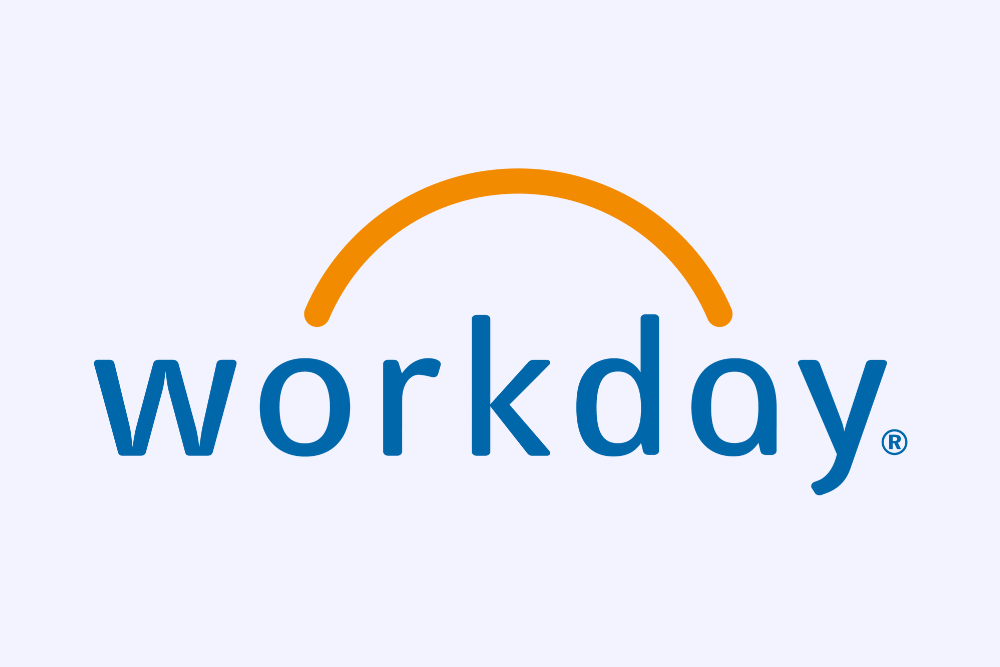 4. Workday: Drive employee performance
Workday is a unified suite of cloud applications - including human resources. Built for mobile, its Microsoft Teams integration allows frontline workers access to Workday data and tasks from anywhere. The integration drives employee engagement and performance since it offers the ability to request time off, provide feedback to co-workers and submit any expenses.
Key features:
Collaboration without switching tools
Have the ability to chat with Workday's chatbot from Microsoft Teams
Collect feedback from interviews for the hiring process
Submit requests to manage time off
5. Monday.com: Project management
monday.com is a Work OS that consists of five products - including a sales CRM, work management, and project management. In each of these products you can build, customize, and optimize boards for better project management. These boards empower your team's productivity, performance, and collaboration. monday.com's Microsoft Teams integration provides the ability to fully embed and access monday.com into Teams. This removes the need of having to switch between the platforms.
Key features:
Receive a notification in Teams once a new task has been created in monday.com
Organize, streamline and structure your project management from Teams
Receive real-time updates
Gain access to a visual illustration of project schedules
It's time to simplify your HR process
Equip your frontline workers with the seamless training experience they need to succeed with eduMe's HR integration with Microsoft Teams.
eduMe lets you build and send out training within the Teams app without you or your frontline workers having to leave the Microsoft Teams software.
Harness the power of microlearning delivered through eduMe in Teams to deliver on-demand training.
Request a demo 👇