Organizations often think of onboarding simply as the process of integrating new employees into your team and familiarizing them with essential tasks, responsibilities and company processes - but it's so much more than that.
In fact, organizations with a strong onboarding process can improve employee retention by 82% and boost productivity by over 70%.
Despite the importance of onboarding for retaining new hires, just 12% of employees believe their organization does a good job of onboarding.
That's pretty clear evidence that something needs to be done to change the way new employees are welcomed into your company and shown the ropes.
The trick? Start using Microsoft Teams for onboarding by taking advantage of the wide range of 3rd party Microsoft Teams onboarding apps on offer.
Here's what you need to know about onboarding with Microsoft Teams.
Keep reading or click the links below to skip ahead to the content you need.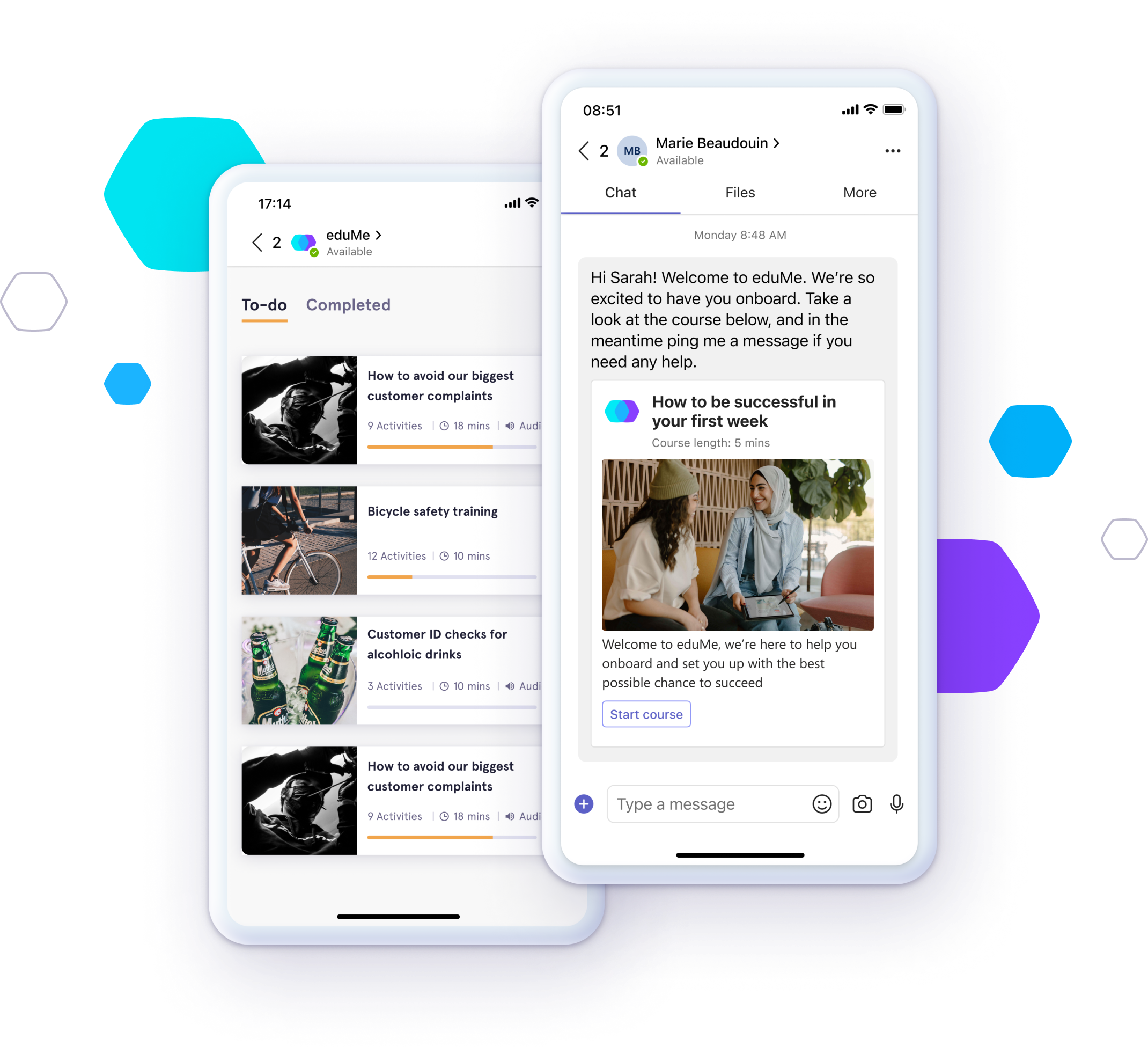 Why is onboarding important?
Traditional onboarding is process-heavy and time-consuming.
For new employees, the experience is usually long, overwhelming and boring - not an ideal introduction to your organization!
When it comes to frontline employees, the picture is even bleaker. Traditional onboarding often fails to fit into the flow of work, meaning essential training is missed or skimmed over.
What's more, few companies successfully welcome new hires into the team, leaving individuals to figure out where they fit in the wider organization and make their own introductions to their colleagues.
According to research from Gallup, as many as 1 in 5 employees report that their recent onboarding experience was poor - or they received no onboarding at all.
A negative onboarding experience makes it more likely that you'll struggle to retain employees. Poor onboarding can make new hires 2x as likely to look for other jobs in the future.
But when employee onboarding is done well - it can make a huge difference to employee engagement and performance. 70% of employees who had excellent onboarding experiences feel they have "the best possible job".
What's more, organizations with a structured onboarding flow in place experienced a 60% year-over-year improvement in revenue and 63% improvement in customer satisfaction.
When new employee onboarding is done right, the process gives new employees a positive, productive link to your company, improving engagement and increasing retention rates long-term.
The challenge of onboarding frontline workers
So why are organizations still making a mess of employee onboarding? Well, when it comes to frontline workers, effective onboarding can be a challenge.
More than half of onboarding leaders agree frontline workers are harder to train than professional or managerial workers because they're harder to reach.
And 6 out of 10 frontline employees say they have never had any formal training and that their skills are self-taught.
But onboarding is a make or break stage in the employee life cycle - for frontline workers, onboarding is essential to ensure:
Workplace safety and compliance

Good customer service

Improved employee engagement

Better employee retention
To improve the process, organizations need to centralize and automate onboarding for better efficiency. To engage frontline workers, it's crucial to make the process smooth and streamlined - by integrating onboarding into the tools your employees use every day.
If you can utilize digital tools to onboard new employees, you can enrich and enhance the onboarding experience and give them the best start possible in your organization - so they enter their new role knowing everything they need to know and feeling motivated to perform the best they can.
Top Microsoft Teams Employee Onboarding Apps
Ready to start using Microsoft Teams for your new employee onboarding? Here are our top 5 Microsoft Teams onboarding apps you need to know about in 2023.
1. eduMe
2. Preppio
3. Enboarder
4. Bob
5. BambooHR
1. eduMe
Key features:
Embed training in existing workflows

Send onboarding materials in bulk in Microsoft Teams

Create engaging content in hours

Use quizzes, GIFs and more microlearning tools

Track performance with in-built analytics in MS teams
Set a gold standard for employee onboarding in your organization with the eduMe Microsoft Teams integration and cut onboarding time in half. With eduMe, employee onboarding, training and ongoing development are seamlessly slotted into the flow of work, so your frontline employees can access the information and resources they need, whenever they need it.
Create a memorable, cohesive and concise onboarding experience that covers all the essentials with high velocity microlearning training designed to maximize engagement and knowledge retention. Localize assets with multilingual tools and send onboarding in bulk or in individual chats within Microsoft Teams. Then monitor, test and track employee performance to make sure your onboarding hits the mark.
2. Preppio

Key features:
Drag-and-drop workflow builder

Automates repetitive tasks

Use chatbots to send personalized messages

Comprehensive analytics to track engagement
Reduce employee turnover with onboarding software that engages your employees from day one. Preppio personalizes the employee onboarding journey, creating a consistent experience for new hires, and automating repetitive tasks to free up time for HR and hiring managers. Engage new employees with quizzes, checklists and surveys. Use Preppio's Chatbots to improve internal communication and send personal 1:1 messages to large groups of employees.
This Microsoft Teams employee onboarding app empowers hiring managers to deliver a holistic onboarding experience for new employees to engage, educate and retain your workforce.
3. Enboarder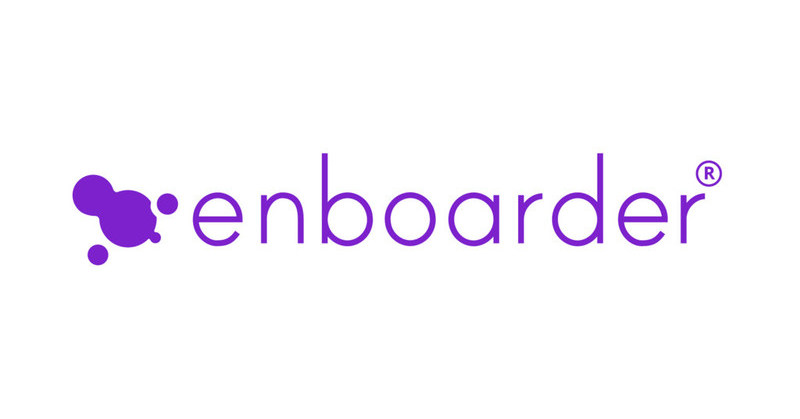 Key features:
Trigger journeys based on role type and other segmentation levels

Best practice templates for onboarding journeys

Personalized mobile dashboard

24/7 support
Build stronger connections in your organization with Enboarder. This onboarding platform is designed to invite engagement from employees, encouraging them to utilize the programs, colleagues and resources on offer to help them fully integrate into your organization. With best practice templates and drag-and-drop tools, it aims to make better onboarding accessible for all.
Take the employee onboarding experience beyond a box-ticking exercise to foster genuine connections and emotional engagement from new employees. Enboarder isn't just limited to employee onboarding either - use it for every stage of your employee life cycle including preboarding, learning and development, career progression and performance management.
4. Bob

Key features:
Unlimited onboarding flows

Add preboarding content

Company-wide shoutouts to welcome new hires

People Directory and Org Chart to introduce existing teams
Employee onboarding platform Bob was founded with the philosophy of putting the employee first. That means offering a positive and holistic experience for all employees. Bob offers an unlimited number of onboarding flows to create tailor-made pathways for new hires with everything they need for success.
Set up a preboarding workflow to start engaging employees even before they join your organization. Add company photos and a welcome video to make a fun and friendly first impression and introduce new employees to their team with a People directory where you can add bios, hobbies and interests. You can also outline your company's structure using the Bob Org Chart to help employees get to grips with the different teams. Introduce new hires to your team with Bob's Shoutouts directly in MS Teams to help cultivate relationships from day one.
5. Bamboo HR

Key features:
New Hire Packet templates for personalized onboarding

In-built electronic signatures

Introductory Get To Know You email templates

Analytics tools to monitor onboarding progress
Streamline and simplify employee onboarding using BambooHR - create a supportive company culture, add personal touches to onboarding, and utilize powerful analytics tools. The all-in-one platform is designed to make onboarding more efficient.
Improve time-to-productivity for employees with New Hire Packet templates that tell new team members everything they need to know, personalized to their role. Built-in electronic signatures save time on essential onboarding tasks and make onboarding easier for deskless employees. Use Get To Know You emails to introduce new hires to the team to help to emphasize common interests between co-workers.
Ready to get employee onboarding right?
Using Microsoft Teams for onboarding can transform the onboarding experience for new hires in your organization - turning the first days on the job into a smoother, stress-free experience.
Transform employee onboarding and ongoing training with the eduMe Microsoft Teams app - designed to make onboarding seamless and straightforward. Tailor-made for frontline workers, eduMe's bite-sized microlearning lessons fit easily into the flow of work so onboarding is instinctual rather than an afterthought.
Try eduMe today - sign up for a demo.