There have been plenty of changes in eduMe this month. Read on to find out more about how you can categorize Knowledge Hubs with Sections, monitor learner usage from the admin panel and use AI to create a Guide in seconds.
📚 Categorizable, searchable Knowledge Hubs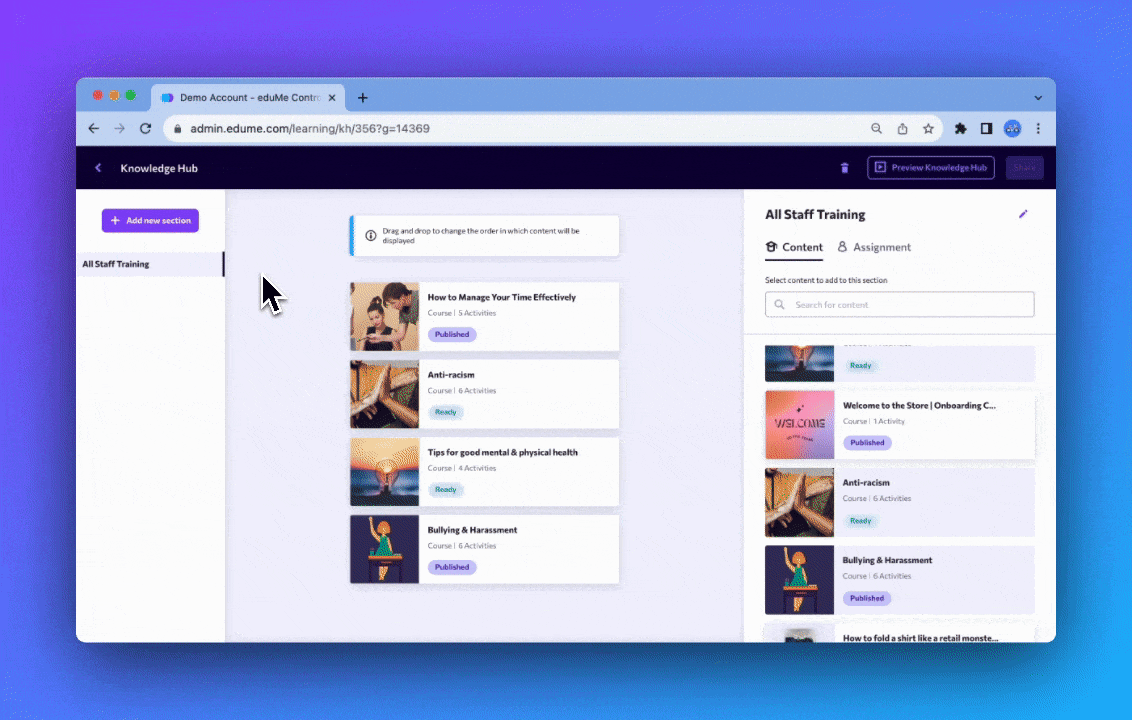 Making training easy to access and available at the moment its needed is essential to ensuring its impact. This is why we created Knowledge Hubs – one place for your learners to access all relevant training in just a tap.
And now, we've released Sections which not only allow you to break content down into easy-to-navigate categories, but also enable dynamic distribution. Assign different Sections to different teams to ensure learners only see the content that's relevant to them, all managed simply in one Knowledge Hub and one link.
It's also now easier to curate and customize your Knowledge Hubs with the drag-and-drop editor so you can quickly build out your hub and arrange content however you want it to appear to learners.
📈 View and track MAU Usage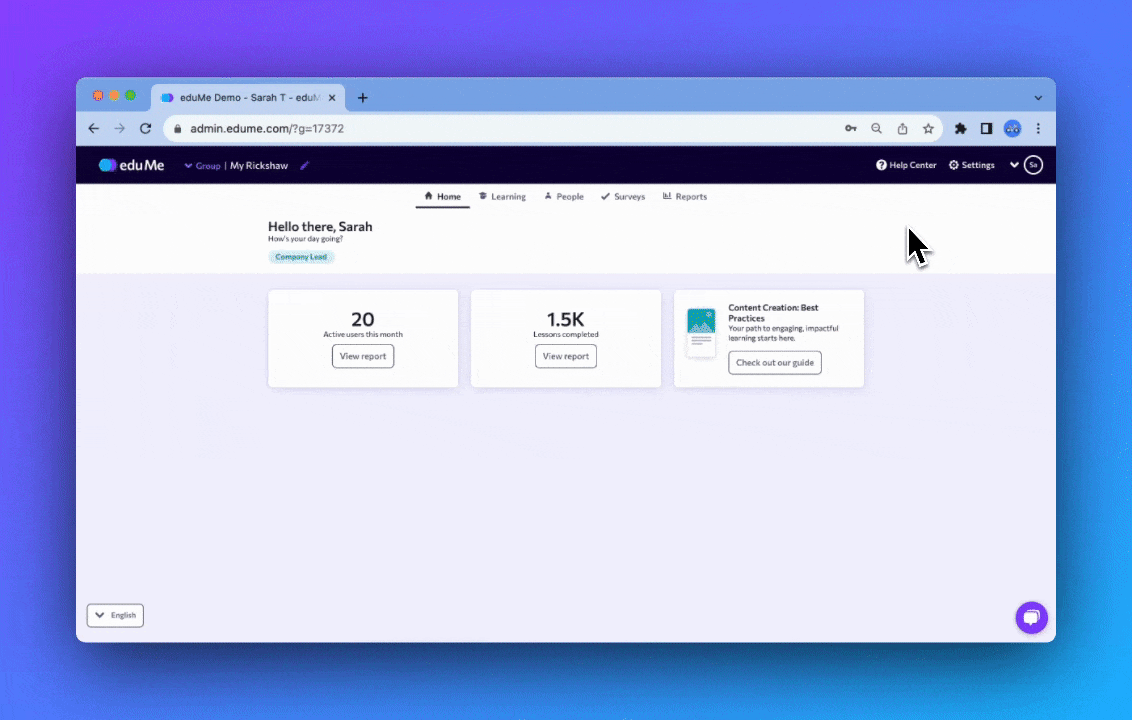 Quickly view and track license usage across all groups in your account, right from within the admin panel.
Usage reports can now be found in your account settings, giving you an instant snapshot of how many users are accessing your content on a monthly and yearly basis, letting you monitor account activity and benchmark your usage data easily.
📱Create social media style learning in seconds with eduMe AI (Beta)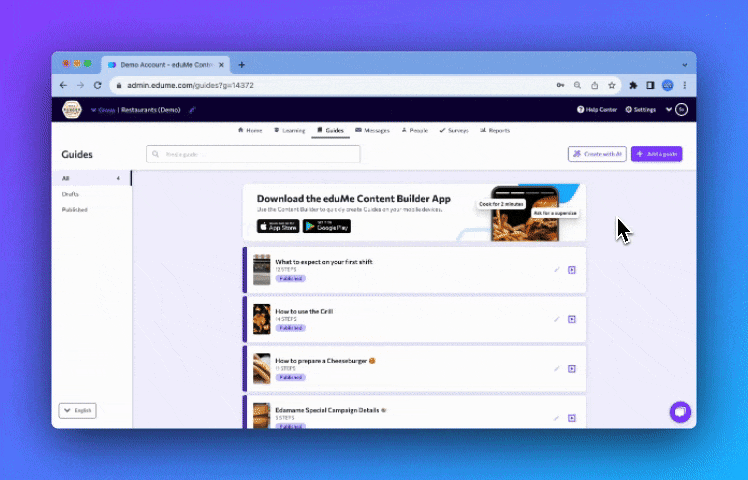 Back in April, we launched eduMe AI for lesson generation to help content creators ideate and create new training content faster. Now, we've bought the power of eduMe AI to Guides, meaning it's even easier to create social media style training.
Just tell eduMe AI what you want to create a Guide on, and watch as the steps are generated instantly, with imagery and video suggestions automatically populated.
You can find out more about any of our latest features by clicking the links to our support articles, or reach out to us via live chat on this page or from your admin panel.