Urban, Europe's number 1 on-demand wellness platform, needed a way to onboard high quality practitioners at scale and ensure safety and maintain productivity during the Covid-19 pandemic. eduMe's Workforce Success platform provided the perfect medium through which to achieve this.
Through use of eduMe's remote, mobile-based learning tool, Urban were able to:

Reduce onboarding time by over 50%

Reduce total time spent on training while maintaining customer ratings at >4.9/5

Successfully transition ~20% of practitioners to online therapies during Covid-19 lockdowns

Get 1,000s of practitioners safely earning again post-lockdown
Urban's challenge
Urban relied on in-person onboarding sessions, hindering the company's ability to deliver training at scale. Face-to-face sessions were inefficient, time consuming and did not allow for standardization - there was no guarantee each practitioner received the exact same knowledge, every time.
"We really wanted to make the learning process a lot more visual. The feedback that we received from practitioners during onboarding was that they were getting a lot of information verbally. Not everyone learns that way." - Yasmine Leghnider, Experience and Community Associate, Urban
For follow-up questions, practitioner's first port of call was Urban's support team, as there was no centralized repository of information practitioner's could easily access to refresh knowledge. These incoming tickets put undue strain on the company's support team.
In order to meet customers' demand for wellness services while maintaining practitioner quality, Urban needed a way to remotely onboard practitioners quickly as possible and to the highest standard, then ensure ongoing engagement with the Urban platform longer-term, through drip-fed, ongoing learning opportunities.
eduMe's solution
eduMe provided Urban with a means to improve operational efficiency by enabling remote onboarding at scale and providing standardized knowledge delivered flexibly to practitioners' smartphones. Following onboarding, practitioner's are engaged with knowledge on best practice and earnings optimization on an ongoing basis, to promote retention.
"eduMe enables you to deliver easy to consume learning content that will improve the success and engagement of your workforce and measure the results." - James Heaven, Head of Operations, Urban
Mobile-ready and micro to support self-paced learning
eduMe is optimized to deliver knowledge in concise 3-5 minute bursts empowering practitioners to self-pace learning to better suit them on-the-go, between appointments, versus alternatives that felt complicated or did not provide remote, mobile-ready solutions.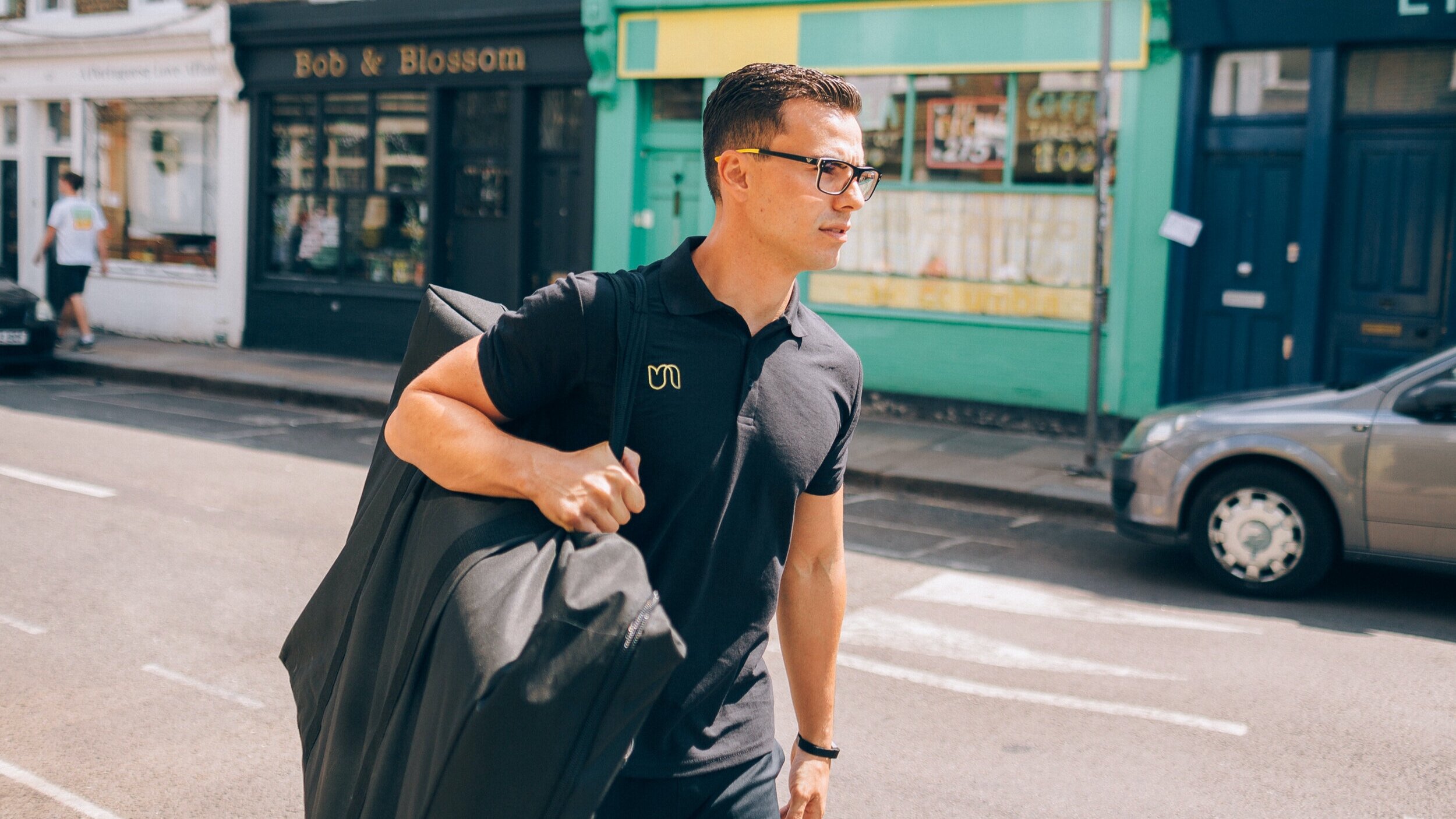 Seamless integrations
eduMe's integration with hiring platform Fountain lowers friction in the practitioner hiring-onboarding funnel, creating a seamless user experience in those vital first touch points.
Brand consistency
eduMe enables Urban to achieve consistency in brand across countless territories as they expand by providing a uniform experience, where every practitioner receives the same information, every time ensuring a set standard across the board.
Insightful analytics
eduMe's comprehensive reporting features give insight into group and individual performance to pinpoint knowledge gaps, inform future learning and empower Urban to see whether the knowledge they are sharing is being retained.
"I like being able to go back and redo any lessons or courses afterwards in case I've forgotten anything" - Urban practitioner
Results
After eduMe facilitated the transition from in-person to remote onboarding, Urban was able to cut time spent onboarding new practitioners by over half, maximizing operational efficiency. In addition to reducing onboarding time by 50%, eduMe empowered the company with the means to scale their processes, paving the way for expansion of services across territories and supporting the company's growth.
"eduMe has enabled remote onboarding which is a big win for us and recognized across the company." - James Heaven, Head of Operations, Urban
This huge reduction in time spent on initially upskilling practitioners did not come at the cost of quality either - though time to onboard reduced sharply, quality of service provided remained high at >4.9/5, showing an immediate return on investment.
At the height of the Covid-19 pandemic in 2020, eduMe enabled Urban to keep ~20% of practitioners active and earning - a huge win for the company, practitioners and customers. eduMe ensured this successful pivot from physical to digital wellness appointments through a series of informative modules on how to successfully run a session digitally, including knowledge on everything from how to set up video calls to creating a professional workspace.
Following the success of the initiative, Urban continues to maintain a digital services arm as part of their overall offering, something they wouldn't have been able to do without eduMe.
"eduMe puts across important content about Urban in a very clear and simple way. There are several concepts within Urban that are difficult to understand. When explained through eduMe they become clear very quickly" - James Heaven, Head of Operations, Urban
Once businesses reopened, eduMe saw 1,000s of practitioners return to work safely and compliantly through a series of Health & Safety modules that upskilled them on best practice and made customers feel comfortable and secure. Health & Safety courses were so comprehensive that customer issues with hygiene, PPE and compliance were negligible, with -0.0004% of Urban's customer base, fewer than 4 in 10,000 treatments, expressing concern.
"The courses condensed a lot of information and made it straightforward to understand" - Urban practitioner
Does your remote workforce need easier access to vital role-related knowledge to ensure quality, safety and inspire loyalty? 👇