Onboarding starts from when a new hire accepts an offer, and can run all the way up until their first year (or beyond) depending on the company and industry.
Getting this initial stage right is crucial to employee retention - new hires who have a negative onboarding experience are twice as likely to look for other job opportunities, and 20% leave within their first 45 days.
Failure to onboard employees successfully also results in big losses - both in terms of productivity, and the costs required to replace those who've left. The average US employer spends $4000 and 24 days securing a new hire, not to mention the cost of training.
Strong onboarding, on the other hand, is proven to improve productivity by over 70%, setting up employees with the right information and support they need from day one.
So, we know that a good onboarding experience is important, but how can this actually be achieved?
Read on for top tips on how to improve your current onboarding program from five experts in the space.
Jump to: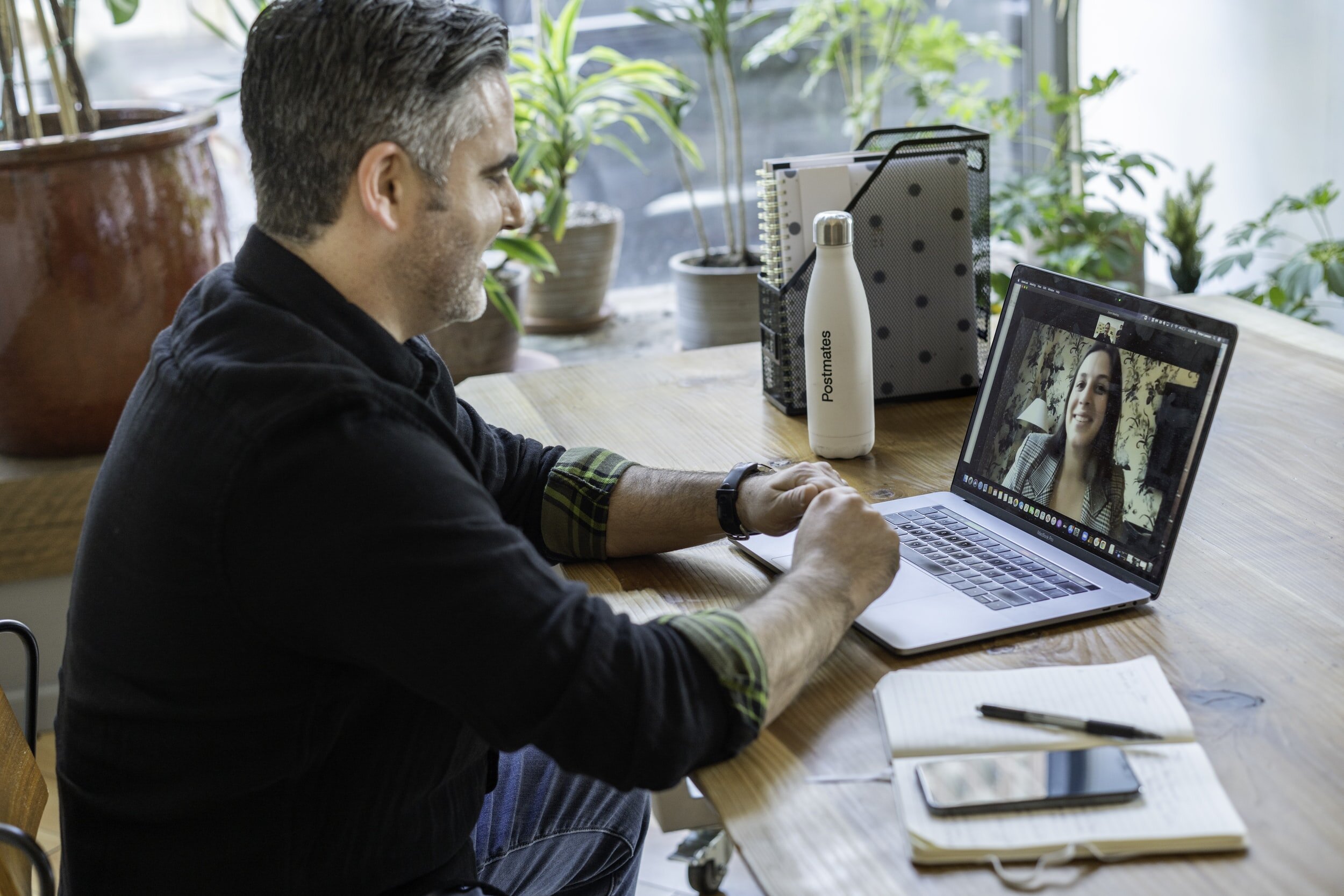 Top onboarding tips from the experts
1. Use video
Suzanne Lucas, Freelance Writer and HR Coach | EvilHRLady.org
Video is an extremely powerful content form, especially when it comes to onboarding. Suzanne Lucas, also known as the Evil HR Lady, believes video should be a key component of any onboarding initiative.
Here's why:
You're reaching employees where they already are - As Suzanne puts it, "when we're not at work, what are we doing? Looking at our smartphones and watching YouTube".

87%

of people now consult YouTube to help them learn how to do something, meaning that it's already embedded in our day-to-day behavior. Employees are already used to receiving information via video, so why not reach them where they are, using a medium they enjoy?
It's ideal for deskless workers - Video works across all industries, but especially those "where most people don't sit at desks in front of computers".

2.7 billion

employees worldwide are now deskless, and providing onboarding training in short-form video format enables them to learn about new processes on the go without disrupting their flow.
Video is trackable - "Employees can't just chuck it in the trash like they might with standard employment brochures." With web-based videos, you're able to track how many of your employees have watched them and who still needs to. The ability to see these kinds of metrics offers "piece of mind" to admins, knowing that their message has been received.
It's cost-effective - Video cuts the costs associated with conventional training. Suzanne uses the example of Ochsner Health who used video to shorten the time necessary for new hire orientation and saved around $800,000 per year in training costs.
2. Employ the 'Concierge' concept
Christopher Demers, HR Leader and Author | christopherinhr.com
The 'Concierge' concept is something that should begin during preboarding and continue until a new hire is fully settled into their role.
Christopher Demers, a HR leader based in Austin, Texas, breaks the 'Concierge' concept down into a few simple steps.
Firstly, make sure to designate a few roles in your recruiting system as 'special handling'. Then, dedicate an "internal resource, typically in HR or recruiting" to be the handler, or 'Concierge'.
The 'Concierge' "initiates contact with the new hire and is the single point of contact for every question of any sort pre-hire". This creates a smoother onboarding process for the candidate and enables them to hit the ground running, as they know exactly where to go for information and support.
3. Contextualize need-to-know information
Nick Babich, UX Specialist and Blogger | babich.biz
Whether you're an on-demand company looking to onboard a new hire to your mobile app remotely, or a HR manager in a conventional office workplace, it's important that any information you provide is delivered at the point of need.
This gives your new hire the knowledge they need to be successful without overwhelming them with information. When we give information context and are able to put it immediately into practice, we are far more likely to retain it.
"90% of knowledge people get is a result of practical experience," says Nick Babich, a UX specialist and blogger. This is why the right way to make sure a new hire remembers a valuable operation or process is to support them while they're doing it.
And how exactly can you ensure a contextual or just-in-time onboarding approach? By providing "helpful information at the point of action". In 1880, Hermann Ebbinghaus tried to remember syllable patterns and tested his recollection of these syllables repeatedly over time. These studies soon evolved into his theory of the forgetting curve and spacing effect.
Retaining knowledge received only once - especially if received in tandem with an abundance of other, new information in an unfamiliar setting i.e. a typical first day - is near impossible. Ebbinghaus' forgetting curve dictates that around 50% of newly learnt information is lost in a matter of days.
One way to combat this is to reinforce learning by putting new information into practice.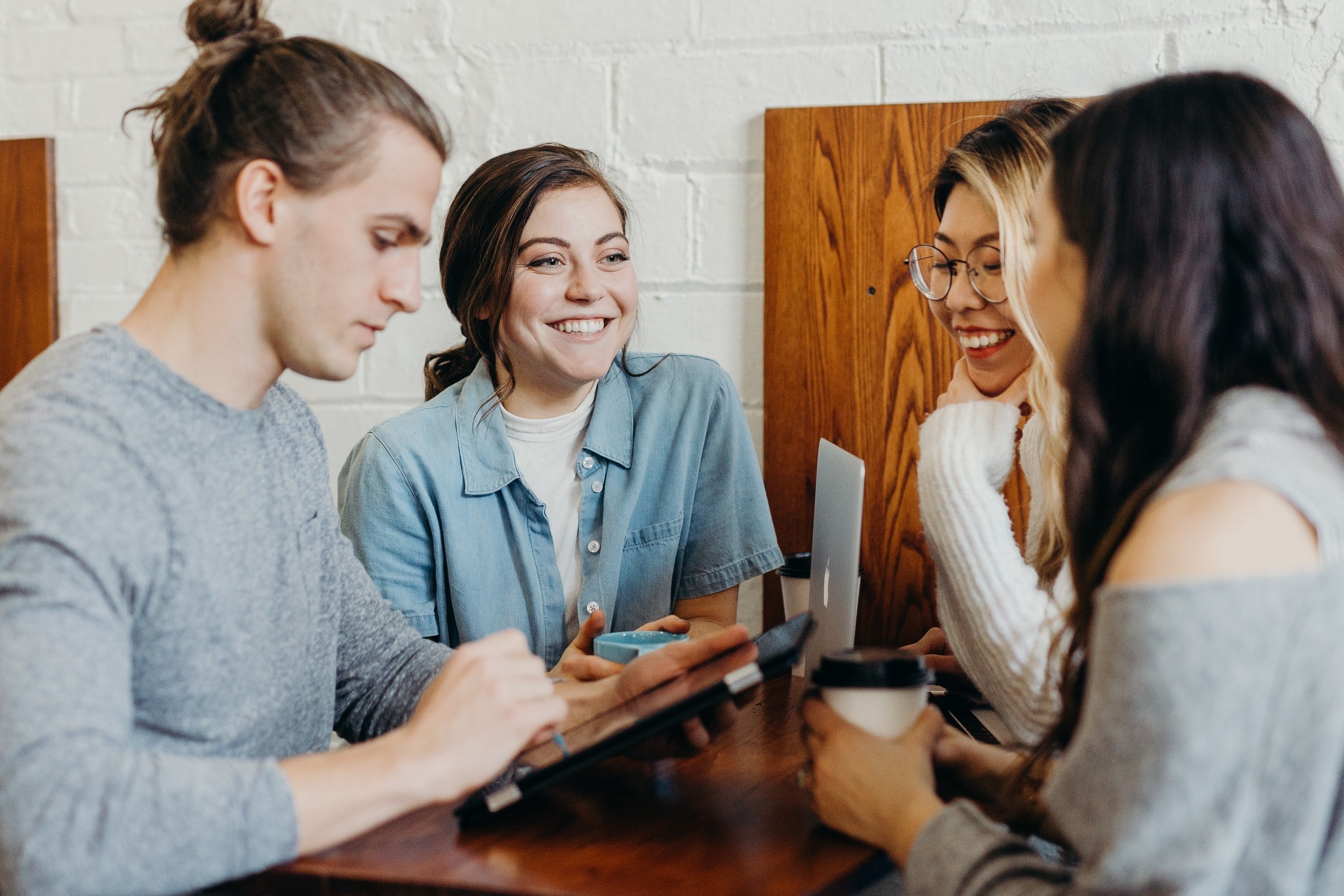 4. Follow the four 'C's
Elle Mason, Management Consultant | betterlivingwithdesign.com
Professional management consultant Elle Mason swears by the four C's of onboarding: compliance, clarification, culture and connection.
Compliance is the simplest step: teaching employees basic legal and policy-related rules.
Clarification includes keeping your employees up to speed on "precisely what their role entails, what their core activities and tasks are, how their work fits into the broader organizational structure, who relies on them, and when key milestones occur."
Culture is all about getting employees "acquainted with your company's identity": your core values, desired behaviors, and what makes your organization unique in the broader landscape.
Connection involves turning "standard milestones" such as meeting new team members into "an opportunity to build deeper connections". For example, having coffee together instead of a quick meet-and-greet. Aim to turn the seemingly mundane into practices that "help new hires feel a sense of accomplishment, recognition and belonging".
According to Elle, many employers stop after the first 'C' and view onboarding as "a way to check all the HR function boxes" such as setting up payment structures, checking employees' invoices and completing tax forms and documentation. Basically, all the yawn-inducing must-do procedures that have little value in terms of actually engaging a new hire.
So, make sure not to be the kind of company that falls under the compliance-only umbrella, and create an onboarding program that's multi-faceted.
5. Give recognition and provide feedback
George Dickson, Writer and Former Content Manager at Bonusly | LinkedIn
Creating a "recognition-rich" environment is key to any good employee onboarding initiative.
George Dickson, formerly of workplace reward software Bonusly, splits recognition into two categories: "visible recognition" and "frequent recognition".
The former is an "excellent opportunity to show a new employee what you, the organization, and their closet colleagues value". The reason this is so integral to onboarding is that it consolidates and distinguishes your company as one that "genuinely appreciates the work its employees do on a regular basis", reinforcing that they've made the right choice to be there.
The latter - "frequent, widespread and visible recognition" - also provides great built-in teachable moments by showing examples of behavioral traits and contributions your company values.
Last but not least, he stresses the importance of feedback. Employees value feeling heard by their employers - they're actually 4.6 times more likely to perform at their very best when they feel listened to, which is why empowering them with a voice is so important. Be sure to "establish and encourage a healthy pattern of bi-directional communication".
If your new hires are working remotely, dedicate time to providing mutual feedback (e.g. in a weekly or monthly video call). A less time-intensive method would be to send out frequent pulse surveys, especially effective for deskless and time-poor workforces.
Whatever you do, "ensure that feedback isn't only going in one direction".
Onboarding new employees may be important, but it doesn't have to be complicated. eduMe's mobile onboarding software enables businesses to deliver seamless access to relevant, bite-size training content through users' personal devices, leading to higher engagement and longer term knowledge retention. Companies such as Gopuff have seen a 26% reduction in time-to-productivity since using eduMe to onboard their delivery drivers, as well as a 6% increase in orders delivered.
Get in touch now to see how we can help streamline your onboarding process 👇