Like many other companies, our workforce is - and will continue to be - fully remote. This means that anyone joining eduMe will undergo the hiring, preboarding and onboarding process entirely remotely.
All new team members are being welcomed, given ongoing feedback and set up with the tools they need to succeed, all without ever actually meeting anyone in person.
With remote work fast becoming 'the new normal', we've made it a key focus to get all aspects of this right, ensuring that a fully remote onboarding experience is just as successful as more traditional blended or in-person onboarding strategies.
How have we made our recruitment and onboarding cycle just as seamless and effective under new, remote circumstances? Below are the five steps we've followed to get new hires operational.
1. Keep the heart of your existing processes alive, but use modern ways to implement them
Luckily, many of our original processes were easily moved over to remote onboarding context. For example, a key part of our onboarding experience involves new employees taking a series of lessons to inform, engage and upskill them on the eduMe platform itself.
As a result, we had an existing preboarding and onboarding course on eduMe (the tool we use internally to train, inform and engage new starters and exisiting employees), which new starters must complete as part of their introduction to the company.
Elements of these lessons needed tweaking for relevance to our current context, for instance, topics like 'navigating the office' and its associated instructional videos, were less necessary. Once a concise online course is ready in the app, a sign up link is sent to new starters to access the learning material remotely with ease.
Additionally, we replaced any steps that would normally involve physically meeting with a virtual equivalent. Pre COVID-19 we would ensure any new starter was taken out for lunch on their first day. This has been replaced with a virtual lunch through online video conferencing software, Zoom.
Another step in our onboarding process is to assign every new starter an office buddy, to answer any questions or queries a new colleague might have and strengthen peer-to-peer relationships. Now new starters might be talking to their buddy over Slack instead of by the water cooler, but the premise is exactly the same.
So arrange catch ups, put them in the calendar and make sure new employees are getting face time (albeit virtual) with their 'buddy'.
2. Be as prepared as possible
Ensuring everything is prepared in advance is integral to successfully executing a remote hiring, preboarding and onboarding strategy.
Logistically, we have made sure any equipment, like laptops, were sent to a new starter's home address, and all log-ins and access organized prior to day one. This gives new starters more time to e-meet colleagues, learn about the company and begin tasks, instead of losing time to troubleshooting problems related to technology, passwords and access.
Whether onboarding remotely or in person, making sure new hires feel connected to your company and their team is essential. This is achieved by familiarising them with your vision and mission to them during the preboarding stage.
Continue the process in onboarding by setting clear tasks, and empowering them with the tools and information they need to complete them. Make sure they know how these tasks fit into your wider vision, mission and company objectives.
Recently, we introduced a home office allowance for all our employees, so that they can create an ergonomic work environment that is optimised for their personal productivity and engagement.
This stipend means employees can ensure they have the most comfortable remote work set-up possible, from the right lighting, to the right seating.
Additionally, we've sent goodie bags with branded swag and signed welcome cards so they start off on the right foot, feeling considered, valued and connected to the team.
For their first week, we've asked team members and colleagues they will collaborate especially closely with to schedule one-to-one introductory Zoom meetings in their calendars.
By this point, if they haven't already met the majority team, we make an additional informal introduction via Slack - so that the rest of the team can message them to say they're excited for them to join, lessening the first-day pressure to remember names and so forth.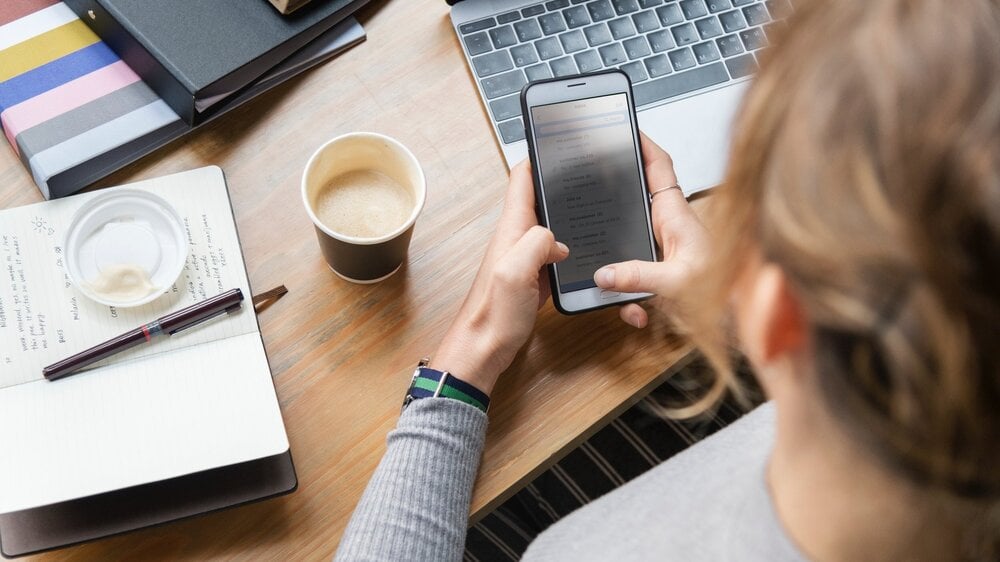 3. Set clear expectations
Clearly setting expectations is a vital aspect of onboarding, so here at eduMe, we ensure we set clear expectations with all of our new employees before they even start work.
Onboarding employees with a clear picture of their duties is the best way to guarantee the immediate and ongoing success of our new hires.
Alongside this, it's so important that our new starters understand our company values, team objectives, and individual goals.
Most of these topics are covered within our eduMe preboarding lessons, as mentioned previously, but in addition we always make sure our new employees have personal goals, as well, with a timeframe for training, reviews, and other milestones.
4. Effective communication and a welcoming team
Remote work in general is less favourable to some than others, and starting a new job under indefinite remote work circumstances can feel bizarre.
For those used to an in-person, shared workspace like an office, the prospect of successfully integrating into a team remotely can be daunting. So we've taken additional measures to make sure that new hires feel comfortable enough to share their thoughts openly and feel like a functional part of the team quickly.
At the heart of this is frequent and clear communication. We always start by introducing the new starter to some of the longer serving team members, so they can better understand the company values and objectives by talking to someone who has seen the company grow and adapt from its very beginnings.
We also make sure that we ask other current employees to go out of their way to message our new starters, and be the one to strike up conversations on Slack (for example).
It's often much easier for current staff members to make the first move than it is for new hires, who may (understandably) be a little nervous, especially if remote onboarding is novel to them! So give employees a nudge to reach out first.
5. Don't stop at onboarding
Keeping your employees engaged is an ongoing process, and it shouldn't stop at onboarding.
We 'dogfood' - i.e. we use eduMe to continuously stay connected to the whole team. Whether it's by sending surveys to gauge pulse or opinions, or internal communication sent via the message feature, or continuing to create lessons and courses to ensure our team is always learning and developing.
Although onboarding is an essential element in introducing new hires to the team, it's by no means an end point to the relationship you're building with your new employees.
Luckily, we can use eduMe remotely to maintain the engagement we've already established through our remote onboarding; and can continue to ensure our new hires feel connected, engaged, and part of the family!