Deskless workers now make up 80% of the global workforce; that's around 2.7 billion people working outside of the traditional office environment, and outside of conventional workplace norms.
As the world of work continues to shift more towards hybrid and deskless working, it's imperative that employers find new ways to train their displaced workforce that are tailored to their specific needs. Especially in the face of increasing churn, optimizing your workforce training strategy is key to fostering long-term engagement and motivation among deskless workers.
Keep reading to find out who deskless workers actually are, the specific challenges they and their employers face, and three crucial components that should be included in every deskless workforce training program.
Who are deskless workers?
The first step in creating an effective deskless worker training strategy is determining exactly who your learners are, and what they need from your training.
The deskless workforce is made up of individuals who, as one might imagine, are not bound to a desk. They encompass a wide range of industries, professions and demographics, from employees on shop floors serving customers, to waiting staff, to HGV drivers, couriers, or even those working behind the scenes in warehouses and fulfillment centers. Each has their own set of needs and motivations for the work that they do.
Most deskless workers have chosen to work in this way because they enjoy being on the move and having the opportunity to fit work around their personal schedules. According to a report by Quinyx, a third of the deskless workforce would prefer more flexibility in their work over a higher paycheck.
What are the main challenges in the deskless workforce?
Despite the fact that deskless workers now make up over three quarters of the global workforce, many companies are still struggling to adapt their operations to this "new" way of working.
The nature of deskless working means that Operations Managers have to contend with a workforce of widely dispersed, independent workers who often end up feeling disengaged and informationally isolated from the company's central mission and values, putting them at higher risk of churn.
If not replaced by a comprehensive digital strategy, the lack of in-person interaction can leave deskless employees without access to assistance or support. 84% of deskless workers say they do not get enough direct communication from their supervisors, which not only leads to a decrease in productivity, but also results in a workforce that is not strongly connected to their organization.
From a practical standpoint, deskless workers are also contending with a completely different environment to their office-based counterparts. They don't have the time nor the motivation to sit down and complete hours-long blocks of training, especially when it interferes with their workflow and, in their minds, earning potential.
Sticking to traditional learning and development methods when training deskless workers is a recipe for low engagement, poor knowledge retention and subsequently, poor performance, so it's imperative that employers modernize their approach.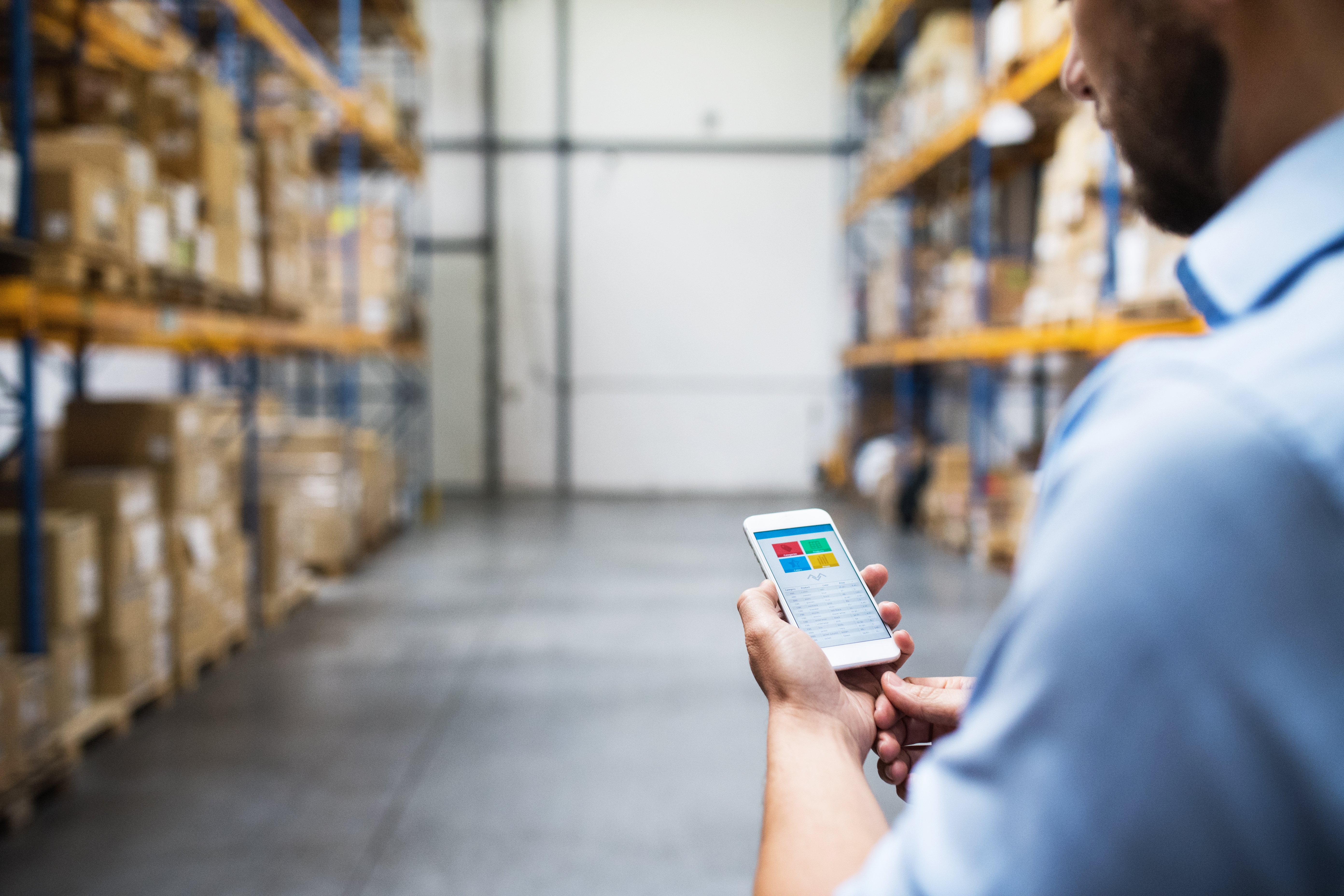 3 crucial components of deskless workforce training
So, we know what not to do when it comes to deskless worker training, but what can we include in these training programs to ensure that they're fully optimized for your on-the-go workforce and their specific needs?
Here are three components that we believe are crucial to any deskless workforce training strategy.
1. Remotely and easily accessible
It comes as no surprise that deskless workers need training that's as flexible as they are. Research by TalentCards found that 78% of deskless employees would prefer to do their training on the job, fitting learning around their schedule instead of letting it become a barrier to productivity.
That's why it's essential to make sure your training is accessible anywhere and at any time. Choose a platform which allows learners to access relevant information right at the point of need, whether it's completing a lesson during their lunch break or looking for quick answers when a problem arises mid-shift. Making this training remotely accessible will not only increase completion rates, but also provide more value to the end user and your business.
The simplest way to do this is to opt for a mobile learning solution which will allow you to create and deliver learning content straight to learners' mobile devices. They'll be able to complete your training on the platform they feel most comfortable on, and which provides them with complete flexibility.
2. Self-paced
In the same vein, deskless workers have also made it clear that they want learning that is self-paced. 41% say that being able to complete training at their own pace would make the learning process more enjoyable, which is vital to maintain engagement and knowledge retention.
It seems natural that deskless workers would prefer to learn independently when that's also the way that they've chosen to work. Allowing them to complete training as and when best suits them will make training feel more like an opportunity to improve their skills and earning potential, rather than a chore that needs to be ticked off.
3. Bitesize
Perhaps the most important criteria when creating a training program for the mobile workforce is ensuring that it's short and to the point. Deskless workers move at a fast pace, and any training material is unlikely to be completed if it slows them down or loses their attention.
It's for this reason that we recommend opting for bitesize, microlearning content that's easy to digest and can therefore be embedded within the flow of work. This approach to learning has proven to be far more effective in improving knowledge retention and engagement, allowing learners to consume training content in small bursts without becoming bored or overwhelmed.
These are components which would be effective in any training program, but are especially important when it comes to deskless learners. Crafting training content that fits around deskless workers' individual schedules and behaviors is key to encouraging continuous learning and making training a habit, rather than a chore. The easier it fits into their workflow, the more likely they are to engage and find value in it.
eduMe is the leading mobile training platform for deskless workforce, delivering bitesize microlearning content straight to users' personal devices without the need for logins. We use our expert insights and technology to help companies such as Uber, Gorillas and Deliveroo to boost engagement, retention and productivity among their deskless workforce.
Book a demo now to see how we can help train your deskless workers 👇