The highlight for October? A big time-saver for content creation that also better engages your frontline teams. Find out how learners can become content creators with our latest update, as well as more improvements for managing and navigating Knowledge Hubs.
User Roles
Let your learners share their knowledge 🧑‍🎓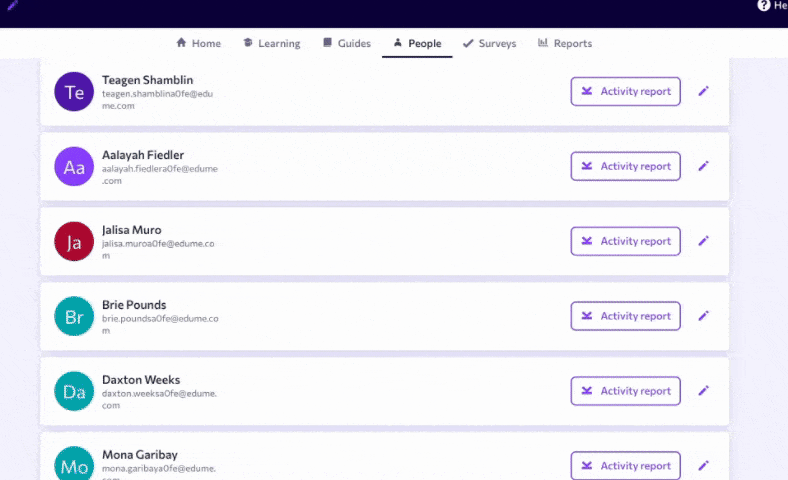 The people who power your frontline are often the experts in what they do, so why not give them the tools to share that knowledge across your organisation?
Last month, we introduced more flexibility for users in eduMe to create and complete learning under one profile by giving admins the ability to join learner teams, and now, you can also upgrade learner profiles to give them permission to create, manage and report on training.
See how retailer Pet Supermarket have used Guides to give employees a voice and fill knowledge gaps by handing them the power to create training on the topics they know best.
Knowledge Hubs
Team preview for Knowledge Hubs 👀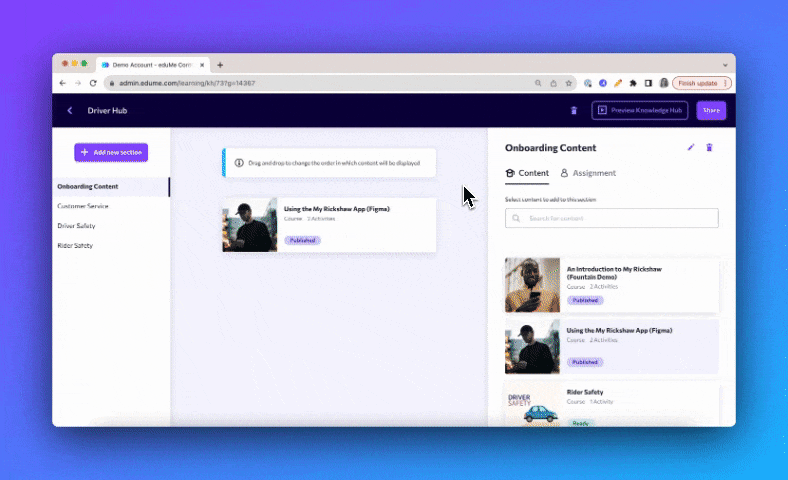 Knowledge Hub Sections allow you to set up dynamic content delivery, where different learners see different content based on the team they're a member of, all managed by you in one space.
To make it easier to keep track of what content each team will see, we've introduced a new team preview mode so you can switch between multiple team views and check what content will appear for each team.
Improved learner navigation in Knowledge Hubs 🧭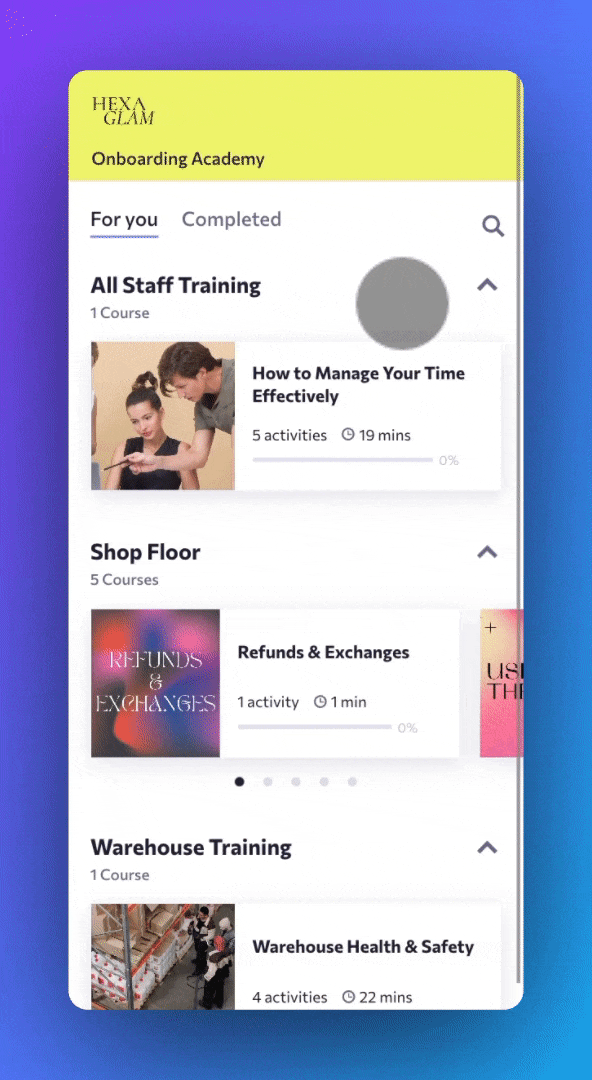 And for learners? Sections allow your team to find the training they need thanks to easy-to-navigate categories, and we've added some minor touches to improve this experience even further.
It's now easier for learners to see when they have multiple pieces of content in a Knowledge Hub Section with carousel scroll dots on Sections with three or more courses/Guides, so they'll never miss important training.