Take a quick look at what's new in eduMe as we introduce more improvements and new features, including SMS and Email course delivery, company-wide performance reporting, better categorization for Beekeeper content and more customizations for Knowledge Hubs.
📱

Send training via SMS and Email

(BETA)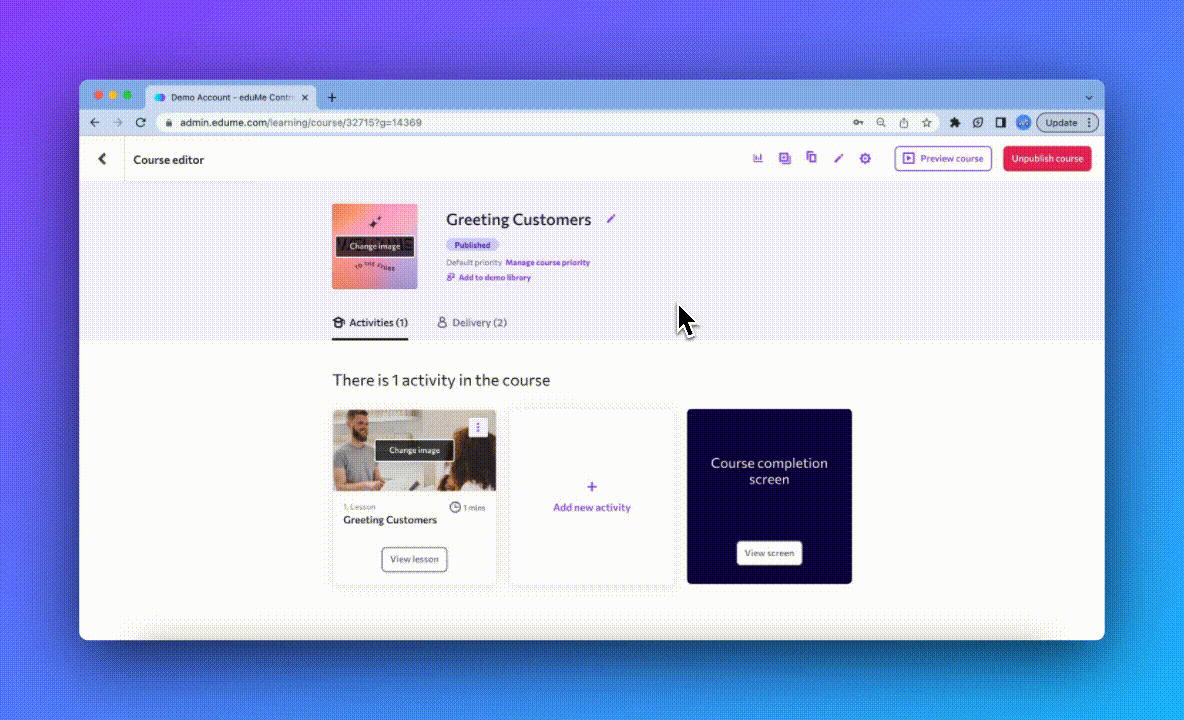 Training that meets learners where they are can look different for every frontline team. This is why we're developing a range of flexible distribution options that let you choose the best way to connect your team to the training they need.
With SMS and Email delivery, your learners don't need to download an app or remember login information in order to access training. Just send the course directly to them, right from the eduMe admin panel. They'll receive a Seamless Link taking them to their training with no username or password required.
👀

Compare course insights across groups (BETA)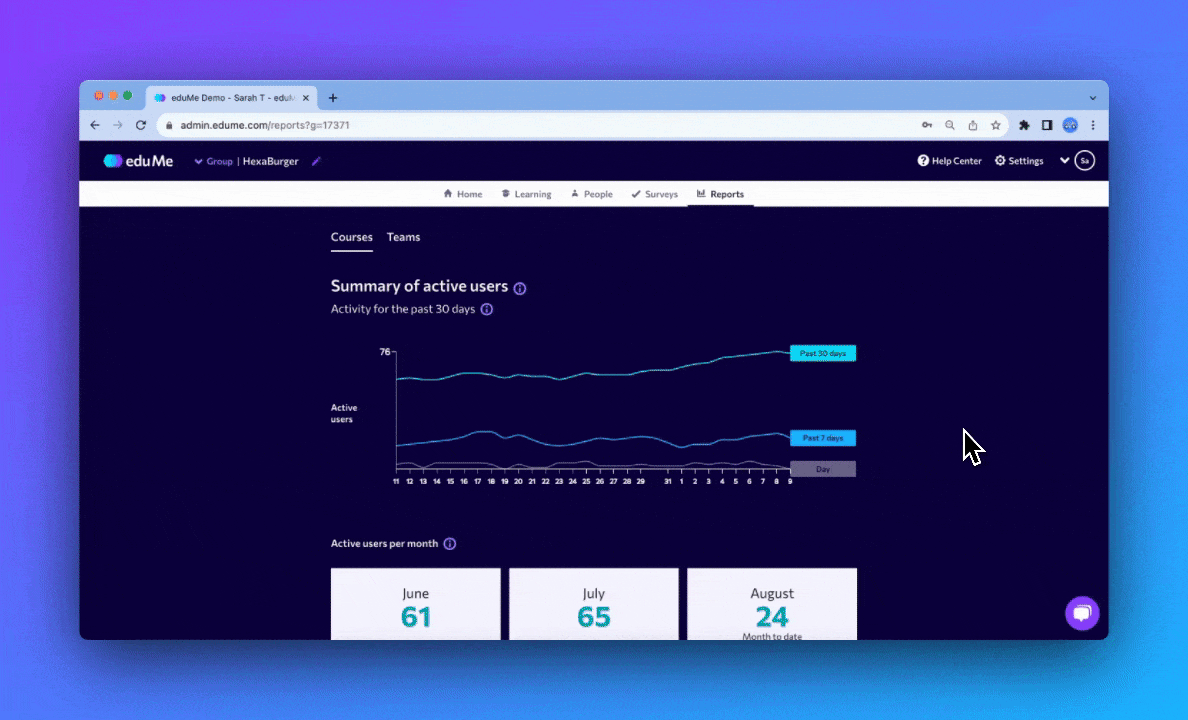 Keeping your finger on the pulse of your frontline team's performance is critical to ensuring they're supported with the right training at the right time.
With course comparison reporting, it's now easier to view and compare how your courses are performing across multiple groups in your organization. Identify your top performing content, find opportunities to replicate what's working and see where your learners need more support.
❗️ Priority Courses for the Beekeeper dashboard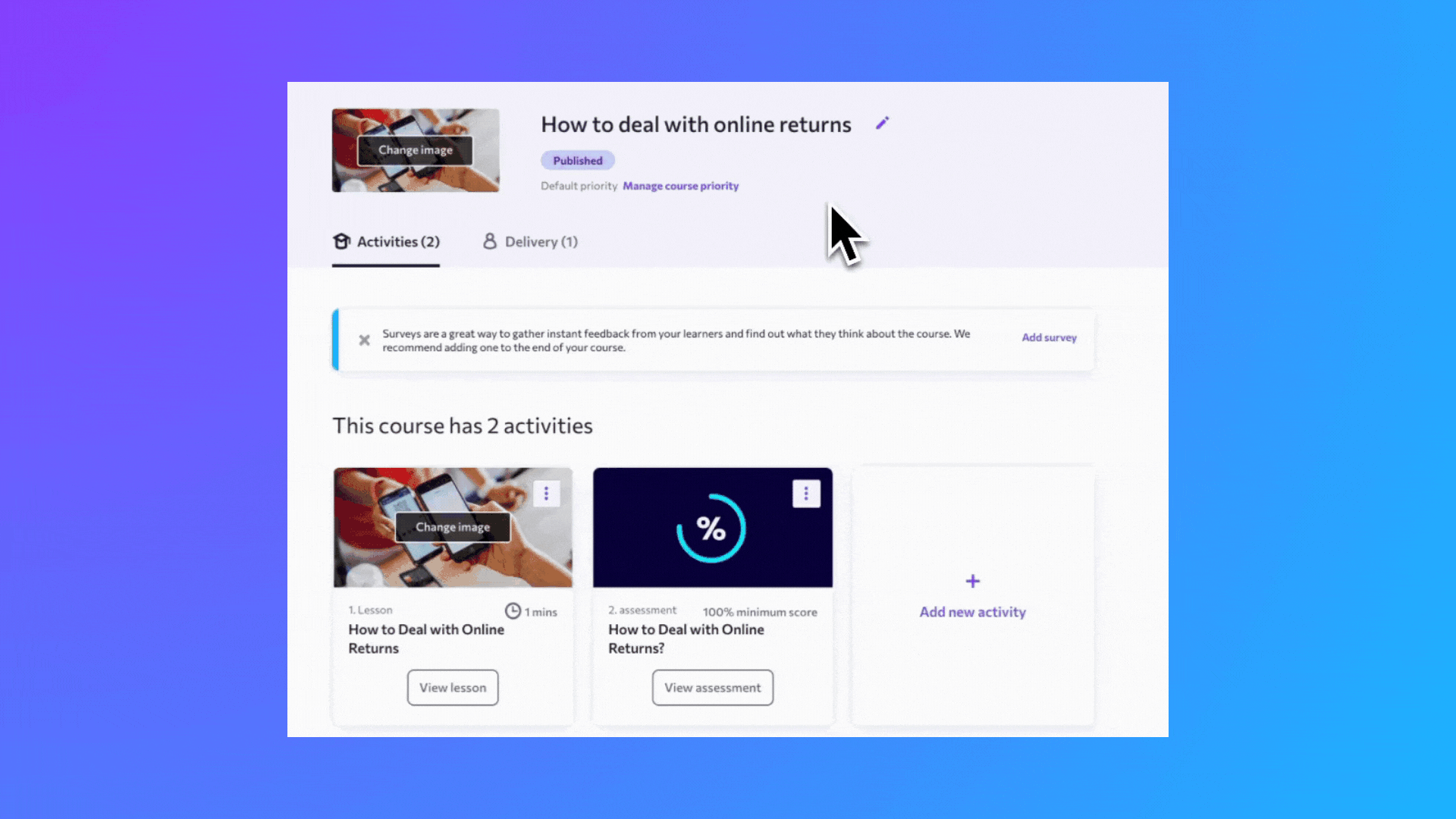 Learners accessing training in their Beekeeper dashboard can now more easily find their most important courses and manage what content is displayed. Admins can set course priority in the eduMe admin panel and learners will see a list of Priority Courses at the top of their learning dashboard in Beekeeper.
🎨

Choose header text color for Knowledge Hubs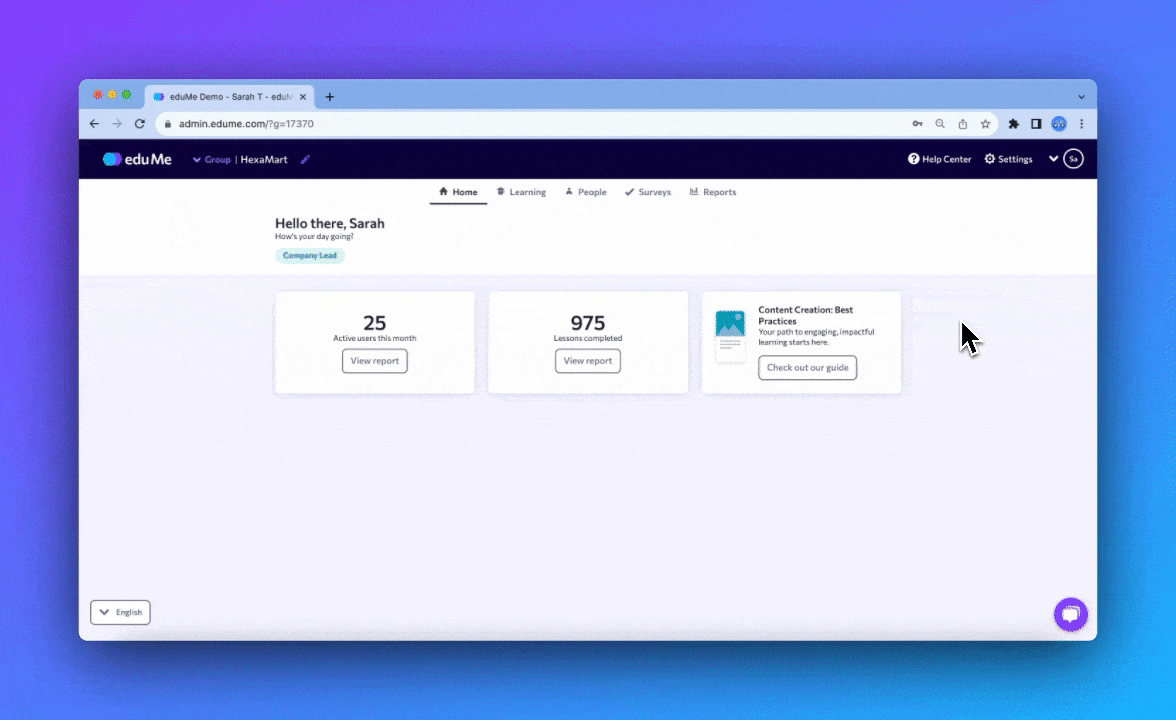 When it comes to branding, we know the details matter. You can now further personalize the look and feel of your Knowledge Hubs by choosing the text header colour, giving you more flexibility to create Knowledge Hubs that reflect your brand.
You can find out more about any of our latest features by clicking the links to our support articles, or reach out to us via live chat on this page or from your admin panel.