We are very pleased to announce Deliveroo, a leading international on-demand food delivery platform, are the latest to join eduMe's growing family of clients!
Sophia Fellowes, Deliveroo's Global Operational Excellence Manager, said of the exclusive partnership:
We're delighted to be working with eduMe and taking advantage of their vast experience in remote learning for the on-demand sector.
We look forward to collaborating with Deliveroo in and their 60,000 strong rider workforce, to aid them in achieving Workforce Success globally.
What we're doing with Deliveroo
We'll be helping Deliveroo overcome common challenges on-demand companies face, such as:
1. Training, upskilling and engaging a deskless workforce
Knowledge empowers. But when your workforce are deskless, never come into contact with you, and don't have peers to turn to, they risk becoming unproductive, disengaged or churning.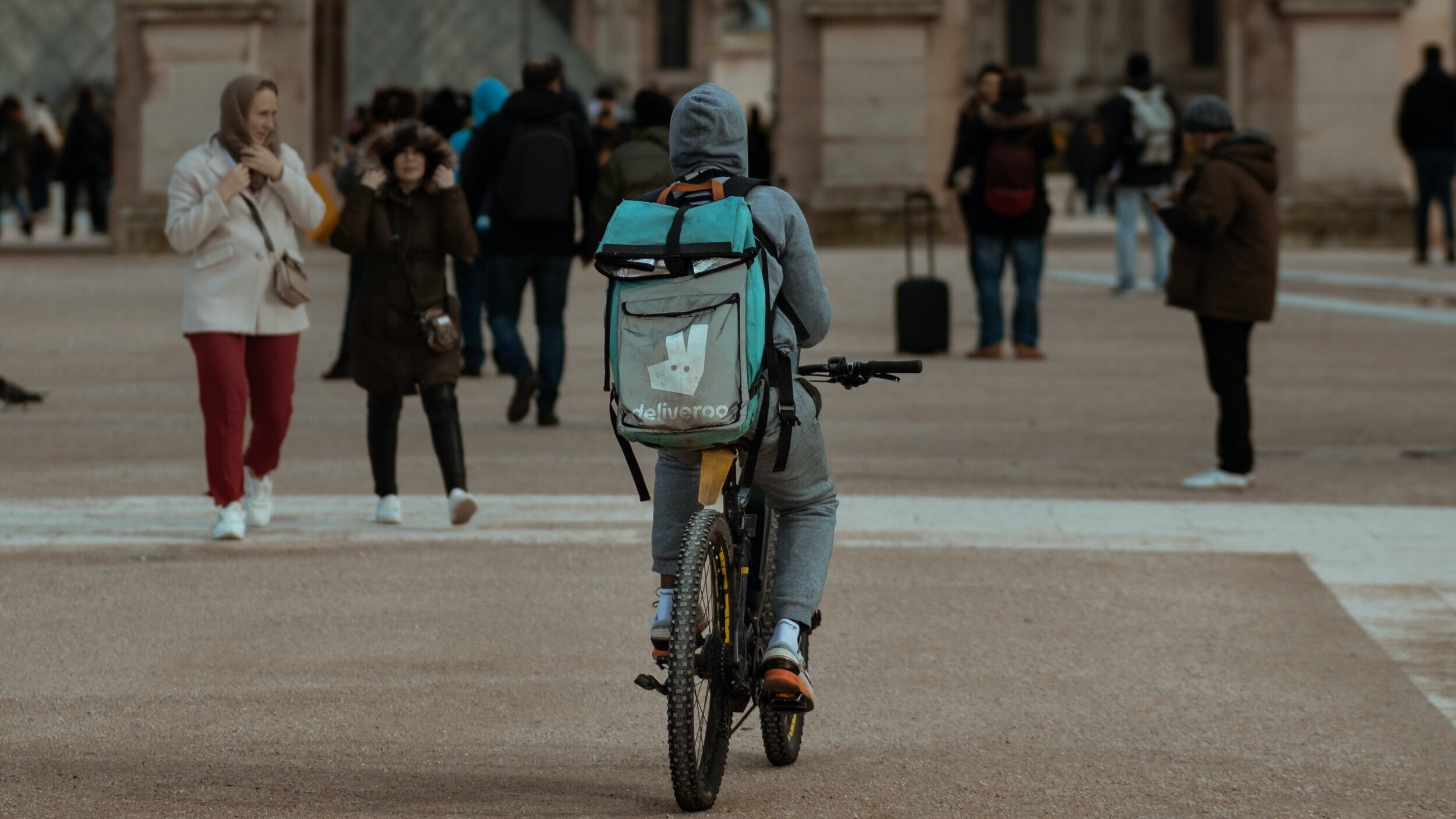 eduMe ensures the right information reaches individuals on-demand (when they need it) and in an accessible way (their smartphones) that boosts motivation, engagement and productivity.
2. Reaching people with vital health, safety and compliance learning
Many on-demand workers drive, cycle or load vans. These activities entail risk, so safety best practice needs to be rolled out effectively, and at scale.
In Deliveroo's case, lessons will be sent out on road safety, and riders will be upskilled in the legal regulations and best practice surrounding delivering age-restricted goods like alcohol.
3. Increasing loyalty, reducing churn
Churn is a huge issue facing on-demand companies - some report a churn of 500% a year. In order to combat this, loyalty, through a sense of community must be built.
But how do you instil feelings of community where inherently there isn't one?Executing onboarding effectively is crucial first step to maintaining loyalty and reducing churn in any on-demand workforce. Our integration with hiring platform Fountain makes the hiring and onboarding process even more seamless.
"The integration capabilities, simplicity of design and focus on the success of our restaurant partners and riders makes this collaboration a huge win for everyone." - Global Operational Excellence Manager, Sophia Fellowes
Coupled with continuous learning thereafter, and the triggered training opportunities eduMe facilitates, Deliveroo will be able to quash churn and forge its position as a pioneer in Workforce Success.
Who Deliveroo are
Deliveroo is an on-demand food delivery platform that links customers to a curated selection of nearby restaurants.
A UK tech unicorn, Deliveroo have revolutionised the industry by bringing great quality food, from locally loved hotspots and nationally acclaimed chains alike, direct to customers' doors in an average of just 32 minutes.
Beginning life in the U.K. in 2013, they now work with over 80,000 restaurants internationally and operate in over 500 towns and cities across 13 markets, including Australia, Belgium, France, Hong Kong, Italy, Ireland, Netherlands, Singapore, Spain, Taiwan, United Arab Emirates, Kuwait and the United Kingdom.
You can access Deliveroo online, or via their iOS and Android app.
The value in our partnership
Our partnership demonstrates the ever-increasing desire from the on-demand sector to offer easy-to-use remote training opportunities. When face-to-face is not scalable or simply an option, the workforce must expect access to knowledge on-demand - i.e. when and where they need it.
We are delighted to bring our expertise as the on-demand sector training provider of choice - used by industry giants such as Uber, Uber Eats, Airbnb, Gett and many more - to the table, and drive the success of the Deliveroo's workforce.
Ultimately, eduMe will enable Deliveroo to make sure that each and every one of their riders, no matter when they are working, or where, are empowered to perform to the very best of their ability.
Welcome to the family, Deliveroo! 🚀