We are excited to announce that Airmee are the most recent clients to join eduMe's growing family!
Airmee provide a modern Logistics solution with same day or on-demand deliveries as well as returns or custom scheduled delivery windows – 1 hour, today, tomorrow, or up to 30 days out.
We look forward to working together to achieve Workforce Success. 🚀
About Airmee
Airmee is a tech-meets-Logistics company headquartered in Stockholm, Sweden that is revolutionising urban logistics by providing a new last mile delivery solution.
Airmee gives customers greater choice and convenience by delivering items whenever and wherever they need them delivered, in as little time as an hour.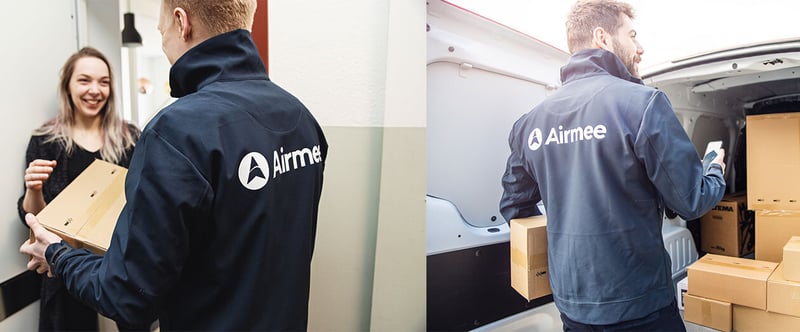 The work Airmee does helps shape how people live and how cities are built - they endeavour to solve the problem of quick, convenient and low cost movement of goods to customers.
Airmee can be integrated into your webshop, or used to book a local delivery from A to B and uses research-based technology and world-class user interfaces.
Airmee and eduMe
Airmee will be using our Workforce Success platform to onboard and deliver ongoing training and continuous learning to their dispersed network of remote delivery partners.
eduMe will enable them to make sure that each and every one of their team members, no matter when they are working, or where they are working, are empowered to perform to the very best of their ability.
Welcome to the family, Airmee!