Features
Assessments: Monitor, Test and Ensure Workforce Quality
Assessments provide you with a way to test and monitor your workforce's knowledge level, to ensure compliance, performance and quality.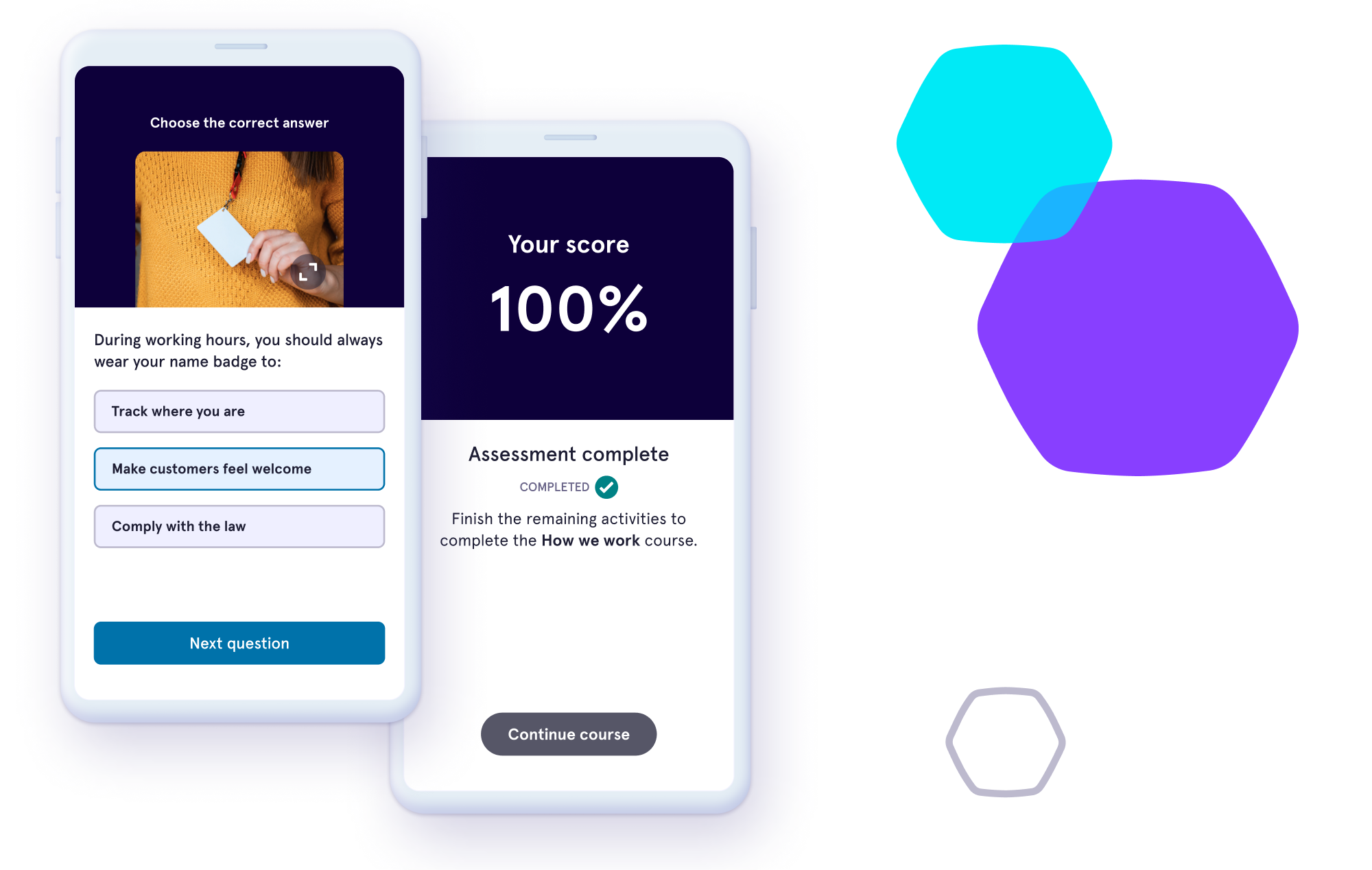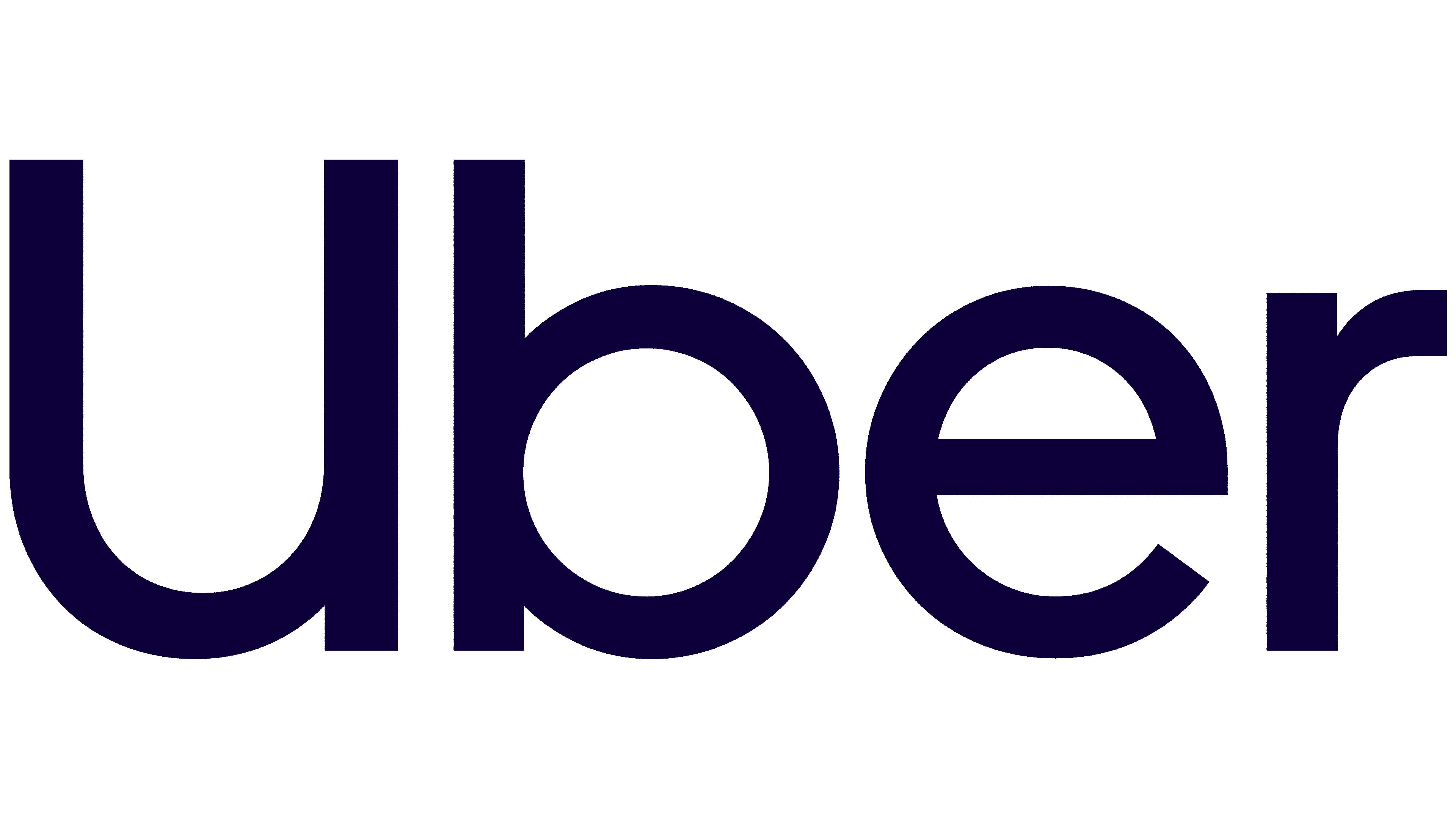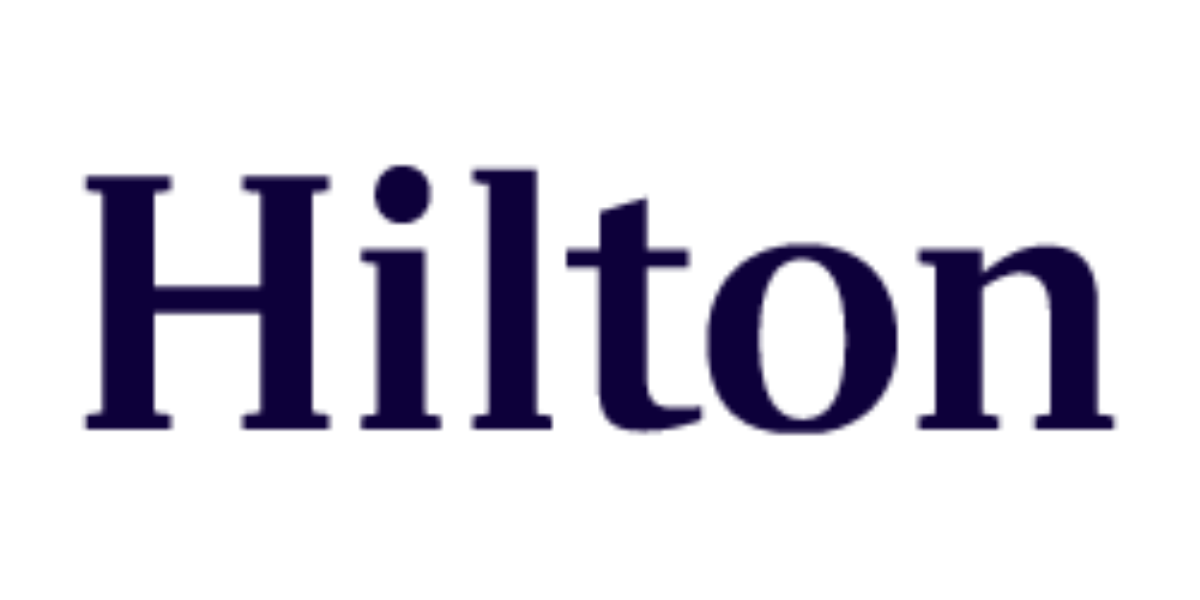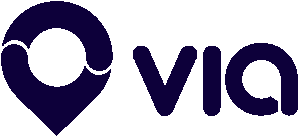 Create
Quickly create Assessments to test Workforce Knowledge
Quickly create assessments to test the knowledge of your workforce. Assessments are scored and modular, meaning you can test people on any information you've given them, at any point in a course.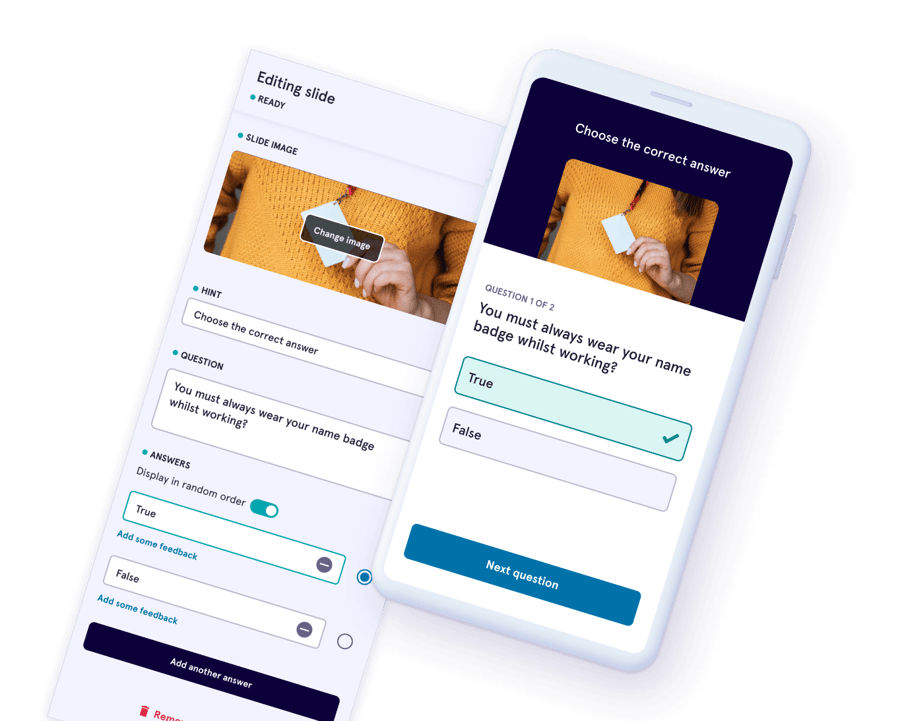 Compliance
Ensure compliance with optional minimum scoring
Stay on top of compliance - see how many attempts passing took, and each score achieved. Set a minimum level of attainment by adding a pass/fail score.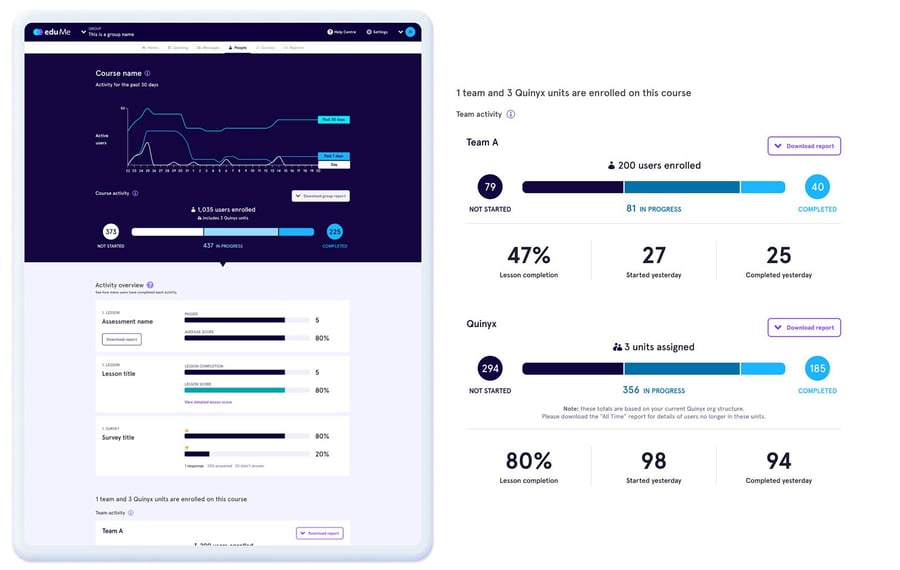 Improve
Access analytics, improve content & performance
Robust, real-time analytics empower you to understand workforce knowledge level in a granular way. Act on team or individual performance and improve your training based on results.
Want to find out more about using Assessments with eduMe? Request a Demo