What is the strategy of dogfooding?
Eating your own dog food, or 'dogfooding', is the practice of an organization using its own product internally. If your organization is a spa, you'd use your own treatments first and foremost. If your organization developed software, you'd turn to your own solution for solving the problem it was built to address.
Why is it called dogfooding?
The term originates from a 1976 advertisement for Alpo dog food, in which the actor Lorne Greene endorsed the product by claiming he fed Alpo to his own dog.
Then, in 1988, Paul Maritz, a Microsoft employee, sent an internal email titled 'Eating our own dog food', encouraging a manager to increase their internal usage of the company's product. And thus the phrase 'dogfooding' was officially born.
What is the benefit of dogfooding?
"Businesses that use their own products and services ensure they consistently see their own offerings through their customers' eyes. In addition to making it more likely they'll discover problems, it also means they'll be able to speak more knowledgeably and comfortably about the products, since they will be among the most active users".
The advantages of dogfooding are twofold. Firstly, you get to make use of the great product that you've created. Secondly, it's a great opportunity to view your product from the perspective of customers or clients, and by extension, ensure your user experience is exactly as you want it to be.

Which companies 'eat their own dogfood'?
Dogfooding in tech is very common - most of today's tech giants are dogfooders. Facebook provides a great example of encouraging internal use to create a better product.
In 2012, although Facebook's iOS app was praised for its performance and user experience, the Android app was equally criticised for being slow and buggy, and lacking many features available on the web version.
Facebook's response was to internally block their own website, and encourage their employees to switch from iPhone to Android, making them experience the app as their users did. The result of this was a dramatic transformation of their Android app, a transformation that vastly improved its quality.
A more recent example lies in on-demand ride hailing app Lyft, who go a step further with their dogfooding efforts. They require all corporate employees, including executives, to spend at least 4 hours as a Lyft driver every quarter.
Why should I dogfood?
Dogfooding is just another word for internal beta testing. By using your product as regularly as you expect your customers to, you get to live their experience of the product.
It goes without saying that this has multiple benefits, from driving improvement and innovation internally, to catching bugs, to avoiding the trap of creating a solution for a problem that doesn't exist.
Founder of NicHarry.com, Nic Haralambous, shared that he realised a previous business endeavour was doomed because his team weren't autonomously dogfooding. And they weren't dogfooding because they were "building a product for someone who we thought wanted what we had to offer".
Their (lack of) dogfooding illuminated Nic to the fact their product was "a solution that was looking for a problem" to solve, rather than a solution that spoke to real need. I.e. if your solution has product-market fit, your employees should naturally want to use it.
For all dogfooding's benefits, it's not intended to replace product beta or QA testing altogether, but something useful to practice alongside it.
The other thing to bear in mind is that if your whole company is dogfooding, employees can lose objectivity they may have previously had - the fresh perspective of unfamiliar eyes.
Make sure you don't forget that what has become second nature to you (since dogfooding) may not be obvious to a first time user.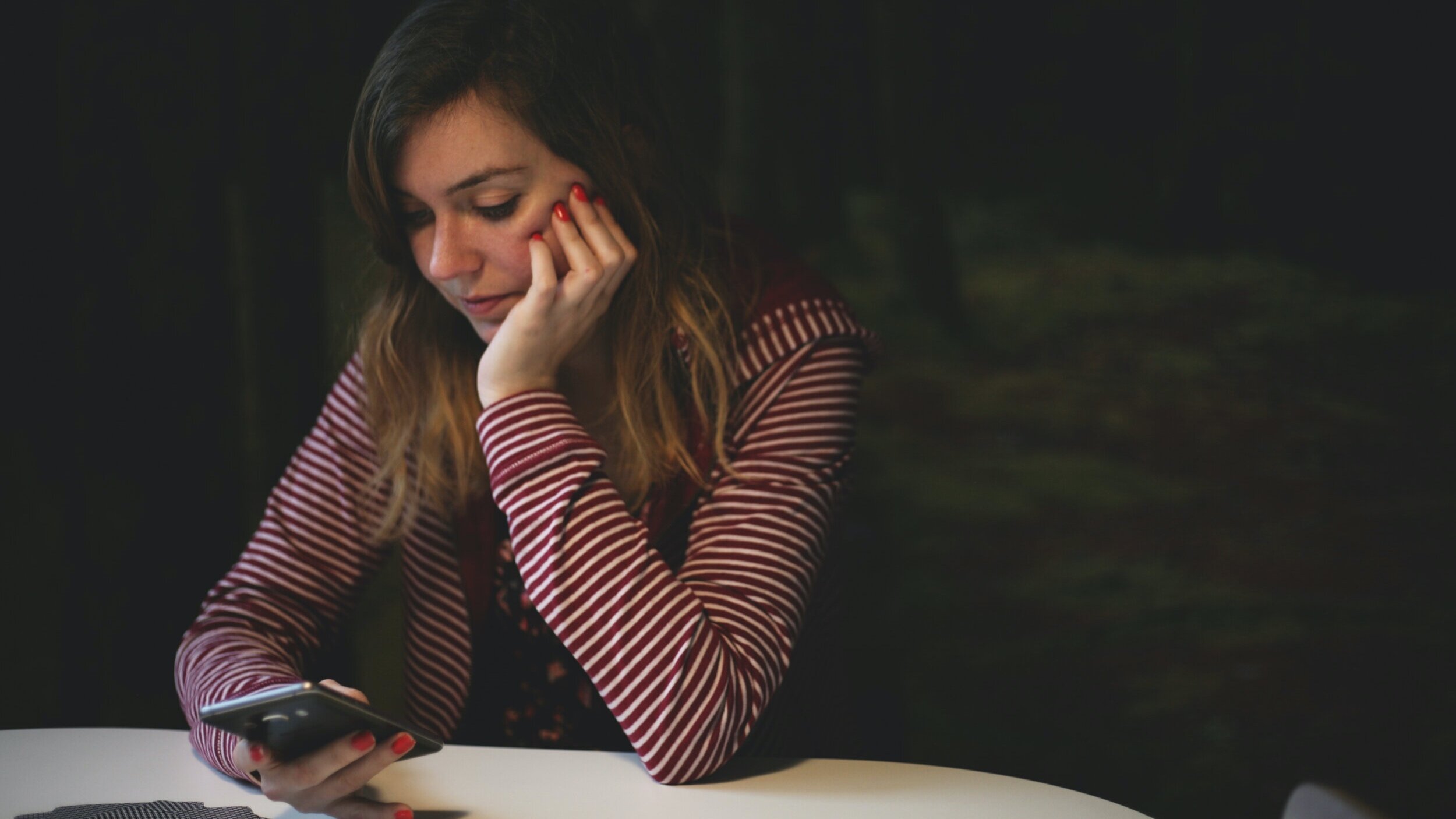 How do we dogfood?
Since making the decision to start using eduMe internally, it is now our go-to tool for dispersing learning, keeping our people informed and giving them a voice.
1. Preboarding, onboarding and continuous learning
Before Day One, new joiners are encouraged to take a concise online preboarding course. This runs them through our mission, vision and company values and includes a video from our CEO, Jacob on the eduMe story, to help align and motivate them ahead of their first day.
eduMe has also been an invaluable onboarding tool. As well as going into more detail on vision, mission and culture, it includes a product introduction, case studies of key clients, and important knowledge that ranges from finding the fire assembly point, to which drinks and snacks we have available in the office, to how to book in for our regular yoga lessons or massage sessions.
We've also been using eduMe for continuous learning. Providing continuous learning is a pillar of achieving Workforce Success. It's necessary so as to keep up momentum and ensure that learning doesn't fall flat following onboarding, maintaining motivation and engagement in new hires.
We always use eduMe to upskill people on any new softwares we adopt. For example, when we introduced Bonusly to the team, we created and shared a lesson explaining exactly what Bonusly was, and how to use it.
The results spoke for themselves. After the first day of the lesson being available, 75% of people who had completed it had participated in giving a bonus to their colleagues. In contrast, only 20% of people those who had not completed the course gave bonuses, indicating there was a strong correlation between having completed the course and proactive uptake of the new software.
More recently, eduMe's been used internally to deliver short, engaging content on topics ranging from how to adapt to remote working, how to look after your mental health during COVID-19 and how to use new softwares we've adopted during lockdown, like Jamm.
It's not just our people team that have been promoting continuous learning though. Each team member was tasked with creating their own course, on an area of their expertise. This led to great results.
In addition to experiencing the product as a user, it ensured everyone saw the product through an admin's eyes too, by going through the same content creation process they would. Having to create content gave rise to discussions such as: "What issues do we run into with content creation? What else would we like to see in the reports? Are there other ways we'd like to slice and dice the data?"
It also served as an effective, peer-to-peer learning experience, providing the opportunity for colleagues to exchange expertise and upskill each other. Another by-product was greater cross-team clarity and understanding.
Because of gamification in eduMe, we earn points when we complete lessons, and regularly receive messages to let us know who's currently Top of the Pops. This motivates the team through healthy competition.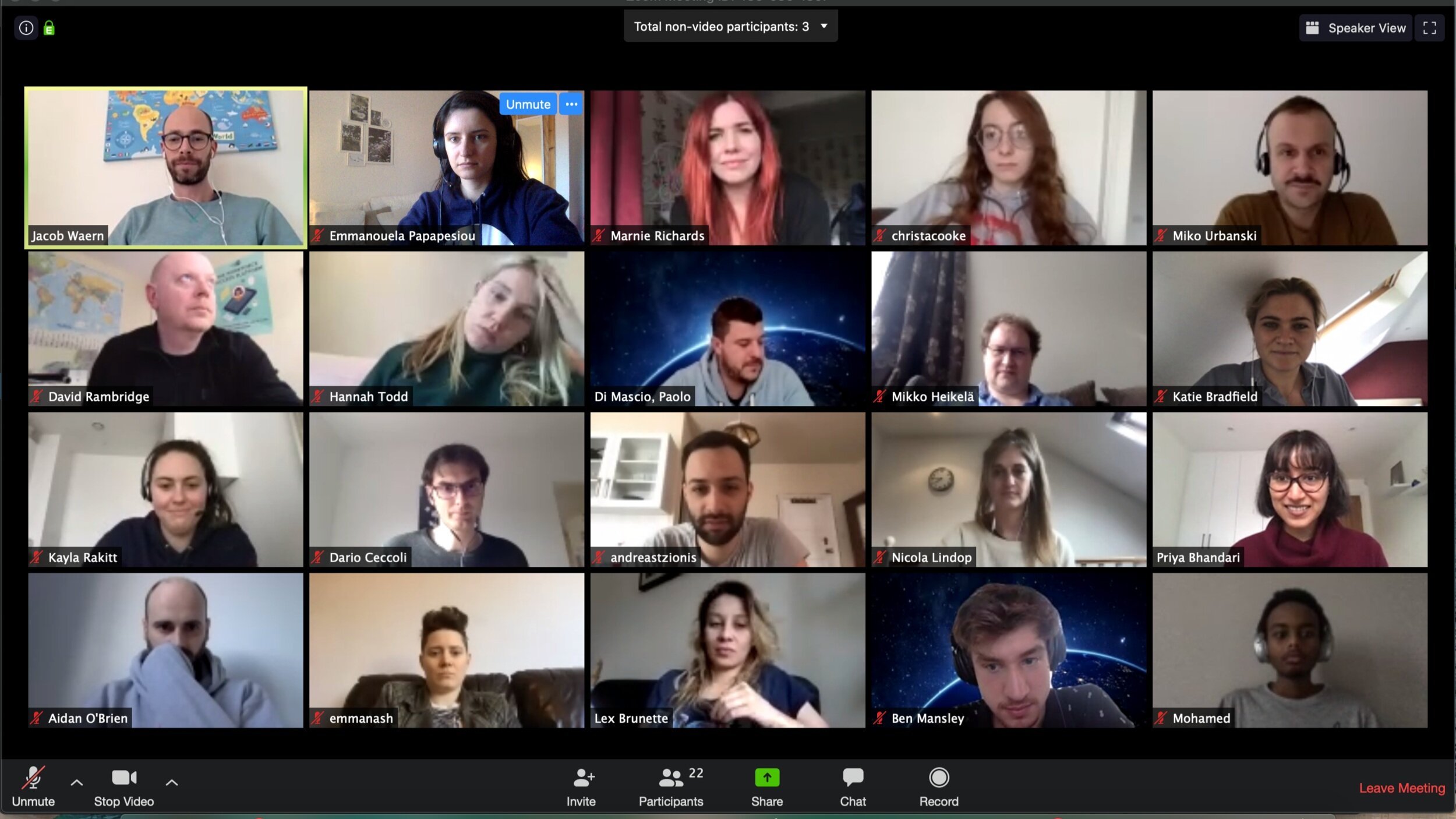 2. Keeping the team up-to-date
We are in the process of moving away from using Slack for company-wide updates, and instead using eduMe's own messaging feature to share things with the team.
This ensures that important information doesn't get lost in the onslaught of Slack messages during the day - key messages can be pinned so they are registered by everyone, and more than once. Once messages have been swiped through, all remain available to re-read anytime, under the 'Archive' tab.
What kind of information is contained in Messages? A whole host.
Our internal messages vary from company news, such as client announcements, reminders of company benefits to make use of (like our subscription to Calm), important news such as government and public health authority guidelines regarding COVID-19, any updates to internal processes like product releases and payslips, or information on team activities.
3. Giving the team a voice to be heard
Surveys are a recent addition to eduMe. Surveys in eduMe are powerful because they provide a snapshot into team sentiment - they allow us to take the 'pulse' of our workforce. This is mutually beneficial - it engages and motivates by empowering people with a voice and gathers feedback to inform future improvements.
At eduMe we use Surveys in a variety of ways - from making decisions on team activities, to getting feedback on new initiatives, to idea generation ('What's the best name for a new feature in eduMe?') and gaining insight into how people are faring.
This has been particularly useful under our current circumstances where we are dispersed. We can easily check-in by asking questions like 'Are you getting enough fresh air & regular exercise', 'What would you like more or less of from the company?', 'Are we having too many zoom calls?' and so on.
The takeaway...
Though dogfooding is no longer a fringe practice carried out by only the most cutting edge of companies, if you want to become (or remain) a cutting edge company, it is certainly something you should engage in.
The unique user's perspective dogfooding gives you, will mean you're more in tune with your customers, which in turn will help constantly evolve and drive your software forward in a meaningful way.
Looking for a way to reach employees wherever they are with engaging mobile learning to boost engagement, motivation and productivity? Pop in your details below for a quick, no strings attached demo of what our tool can do for you.