The rise of mobile learning has transformed the way that we view employee training - or at least, it should have. Giving employees the opportunity to access relevant education materials in the palm of their hands has proven to increase engagement, reduce drop off and boost productivity.
More than half of business leaders see improved business growth after embracing mobile learning, which means any managers looking to empower their current talent should seek to do the same.
Don't limit your mobile training to onboarding, however. There are a range of areas in which mobile-based education can transform the way your team works.
Read on to find out more about mobile learning, and some examples of how you can harness it to improve employee performance.
What is mobile learning?
In a nutshell, mobile learning is providing access to educational content through a mobile device. It's the newest incarnation of the traditional Learning Management System (LMS), which is more accessible, less time-consuming and much more flexible.
Mobile learning is often coupled with microlearning, which breaks large chunks of information into bite-size lessons which drive better engagement, knowledge retention and completion rates.
Why has mobile learning risen in popularity?
As the way we work continues to evolve, companies must find new ways to cater to increasing demands for flexibility and fast-declining attention spans. With deskless workers now making up 80% of the global workforce, you can't expect your workforce to be able to keep up the pace if they are bogged down by clunky training strategies.
Offering easy access to educational content through the platform that they use the most enables learners to complete their training at a time - and pace - that suits their schedule. What's more, research shows that smartphone learners not only complete course material 45% faster than desktop users, but also retain more of the information given to them through their mobile devices.
"When workers are constantly in transit and have limited time to complete developmental activities, making learning experiences accessible within their flow of work makes skills growth more efficient." - Lara Albert, for Forbes
Switching to mobile-based learning isn't just more efficient, it's also more intuitive. The Millennial workforce is more attached to their tech than any generation before them, and for many, their smartphone is at the center of their day-to-day life. Having educational content available within their most-used tech allows people to switch easily from working mode to learning mode, making continuous learning a part of their daily routine. When learning can be inserted seamlessly into existing habits and rituals, it becomes more intuitive and more productive.
How does mobile learning impact employee engagement?
In a climate of high turnover rates, it's important that employers step up their game if they want to keep their hires on board. Up to 20% of new employees resign within 45 days, and on-demand companies in particular see a sky high turnover rate of 500% per year.
The key to retaining employees is keeping them engaged, and mobile learning makes that seemingly monumental task simple. Gallup found that 71% of Millennial workers connected more with mobile learning platforms than they did with traditional L&D activities delivered via desktop or in person methods.
Adapting your training methods to your workforce's preferences and behaviours is vital in showing that you not only understand their needs, but are willing to implement practices that will help them thrive. The result? A more engaged workforce, and a more productive one.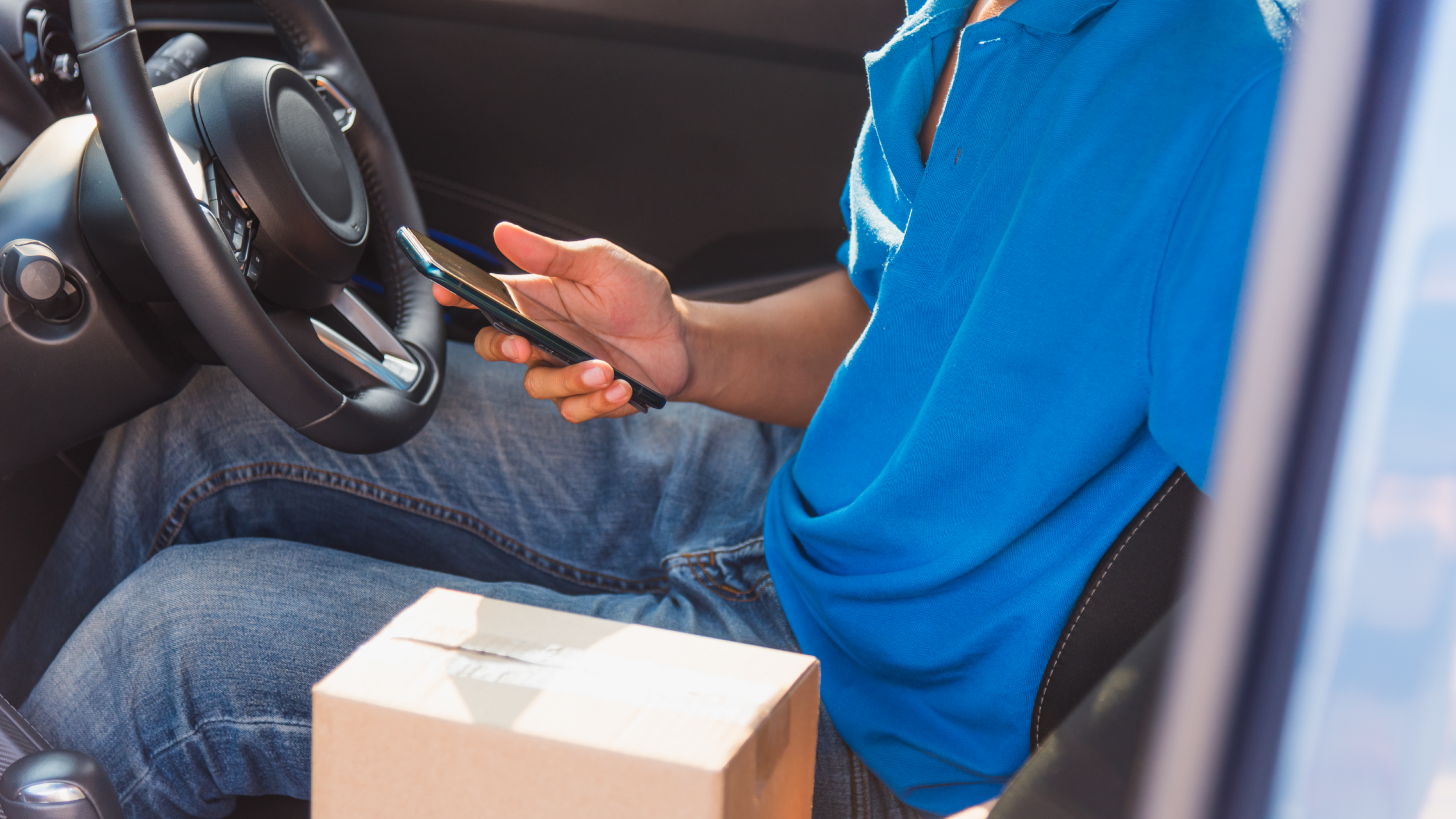 7 examples of how to improve performance with mobile learning
So, we know that mobile learning is proven to boost performance, but how? Here are 7 different examples of how you can utilize mobile learning in your employee training programs.
1. Preboarding and onboarding training
The process of welcoming new hires and bringing them up to speed is vital to optimizing their future performance. For high volume hires in particular, introducing a mobile-first onboarding strategy makes it easy to standardize and scale your training, deliver high quality content in less time, and reduce time to productivity by up to 26%.
The preboarding and onboarding stages are also a great time to hook in new employees by showcasing your company culture. Including welcome videos from your CEO, updates on employee perks and an outline of the company's social calendar are some simple ways to personalize your onboarding experience and engage newcomers from the get-go.
2. Technical training
One of the key benefits of mobile learning is the ability to condense large quantities of information into shorter, and more inviting, lessons.
Depending on your industry, and the team you're training, this might include programming languages, specific software, data analysis or even project management.
The combination of mobile and microlearning allows for better and faster retention of technical training materials, and allows ample room for customization and adaption to your specific industry.
3. Compliance training
Compliance has a reputation for being a bit dull, but it's a crucial element of employee training. Mobile learning will help you hold onto learners' attention and ensure that they are absorbing the necessary information.
Using gamification tools such as quizzes and scoring will not only strengthen the performance of your compliance program, but foster a sense of progress and achievement that encourages learners to keep going.
4. Product training
Whether you're a tech company that's just launched a new feature in your mobile app, or a hospitality business that needs to train your employees on a new menu item, opting for mobile-based product training allows for a smooth delivery that's specific to the end user's familiarity with the product and adapted to their needs.
The ease with which educational content can be created and distributed via mobile platforms will make the process of upskilling employees far more efficient, and will enable them to complete new product training as and when their schedule permits.
5. Sales training
You might think that sales-specific training is better suited to in-person training programs. However, mobile learning can be a valuable asset when looking to encourage continuous learning and development within your sales team.
By providing easily accessible learning modules on topics such as time management, buyer personas and product knowledge, you can empower your employees to continue improving their performance.
6. Leadership training
Another example that may surprise you is leadership training. While knowledge and experience are mostly achieved through everyday practice, welcoming employees into more senior, leadership-focused rules often presents a steep learning curve.
In order to help managers transition into their new position, you can create bite-sized lessons on the more practical aspects of leadership - e.g. the added paperwork, adjusted protocols and additional responsibilities - or offer opportunities to improve communication and management skills.
7. Diversity, equality & inclusion training
Creating a workplace that embraces diversity is essential. It's not only a responsibility, but a driver of innovation, trust and overall well being - all of which are crucial to the success of your business and your employees. Research actually shows that racially and ethnically diverse companies are 35% more likely to outperform their competitors.
Mobile learning provides an opportunity to deliver education on a range of topics that can foster a safer and more inclusive environment, including: racial equality, sexual harassment, disability awareness, gender identity and more. For example, rideshare giant Uber recently launched an anti-racism campaign utilising eduMe's mobile training tool, delivering educational material to 23 million customers, drivers and delivery partners across Brazil.
This list is by no means exhaustive. Thanks to its flexibility, mobile learning has the potential to upgrade productivity, awareness and expertise in almost any field.
If you're looking for a platform that will help you to harness the power of mobile learning in your own corporate training strategy, eduMe provides the solution. We've already worked with hyper growth clients such as Uber, Deliveroo and Gorillas in creating and delivering powerful training content across global workforces.