The 21st-century workplace represents a melding of people, power and technology. As new tools become available to your organization, it's vital to find ways to guide your colleagues through the challenges that can arise from adopting new technologies. If you embrace change brought on by ever-evolving workplace tech, you and your employees stand to benefit immeasurably.
Jump to:
New workplace technology
There are many technological tools available that you can implement in your workplace, with more to come on the horizon. It doesn't matter what industry you're in - technology helps. Mobile tech offers solutions for the deskless workforce; cloud technologies offer workers opportunities to work from home and the office; farmers are now using GPS to sew their crops. If there's a way a job can be done smarter and more efficiently, then technology is best placed to find it.
As the metaverse approaches, it will become even more crucial to help your employees navigate the challenges associated with learning a new way of doing things. We're likely to see more VR used in the workplace, for example. Wearable tech, with far greater utility than the humble Bluetooth wireless headset will become commonplace. Cloud computing will allow workers to improve productivity, wherever they may be. Technology, then, is changing what the "workplace" even means.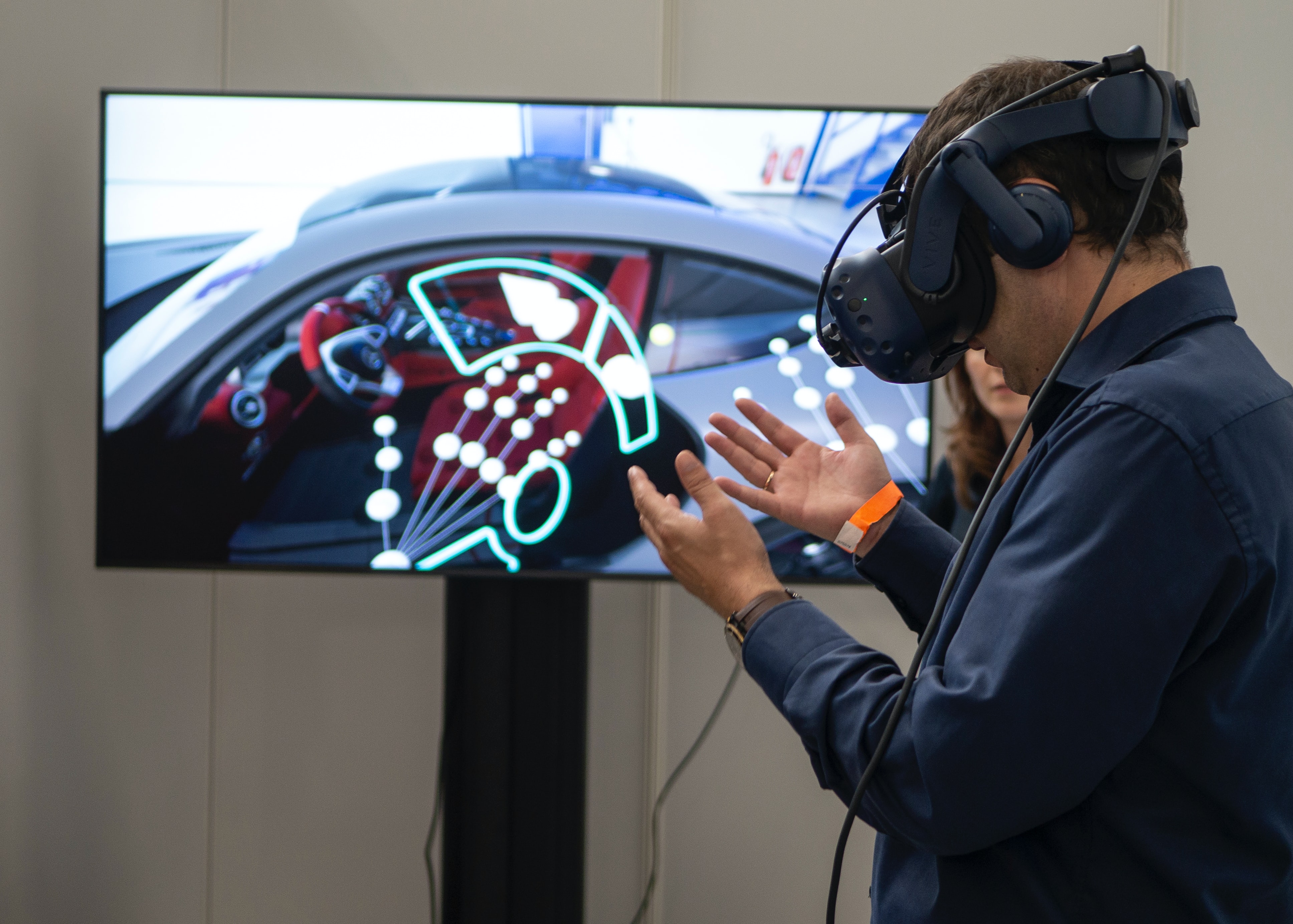 Technology and employee productivity
Whether you operate a multi-vendor ecommerce marketplace, or a string of hair salons, there are tools you can use to provide beneficial outcomes. This covers - but is not limited to - increased productivity.
If the right kind of tech is deployed in the right areas then employees are able to complete tasks more quickly, allowing for more work to be done overall. Some technologies can even automate tasks, freeing up talent to take on higher priority work.
Consider a small business that uses a variety of communication tools for its team to work with. The use of a wide variety of platforms risks creating inefficiencies. Communications could be unnecessarily repeated or missed altogether, wasting valuable time. By deploying the right small business VoIP (Voice over Internet Protocol), technology employees will be provided with a unified communication tool which will translate into higher productivity.
Business benefits
Let's now take a look at the benefits, both for the business and your team, of successfully getting your employees to navigate and adapt to using new technology.
They look like this:
1. A more productive workforce
As we've already covered, technology can free up your team's time, making them more efficient and allowing them to concentrate on more vital work. Companies that incorporate automation into their workplace are 31% more productive.
2. A more innovative workforce
The right tech solutions enable your employees to employ more out-of-the-box thinking. They're given the space required to think creatively about how to achieve the goals of your business. In 2021, New Vantage Partners claimed that 48.5% of companies are now using big data for innovation.
3. A more organized workforce
Technology can assist your team in organizing themselves better. Improving organization creates a smoother running workplace. 95% of companies are planning to use technology to organize their unstructured data.
4. Greater standardization
Creating uniformity in the way processes are completed leads to more streamlined operations. This results in a workforce pulling in the same direction, towards the same goals, at a higher standard, meaning a more smooth running operation for you. In the wake of Covid-19, 32% of companies are aiming to connect with their workers through standardized tools.
5. A more profitable workforce
With your employees' full adoption of the new technologies you provide, your business is able to reduce costs and increase productivity. This will translate into higher profits. Companies that embrace emerging technological innovations grow their annual net income by 80% and their annual revenue by 58%.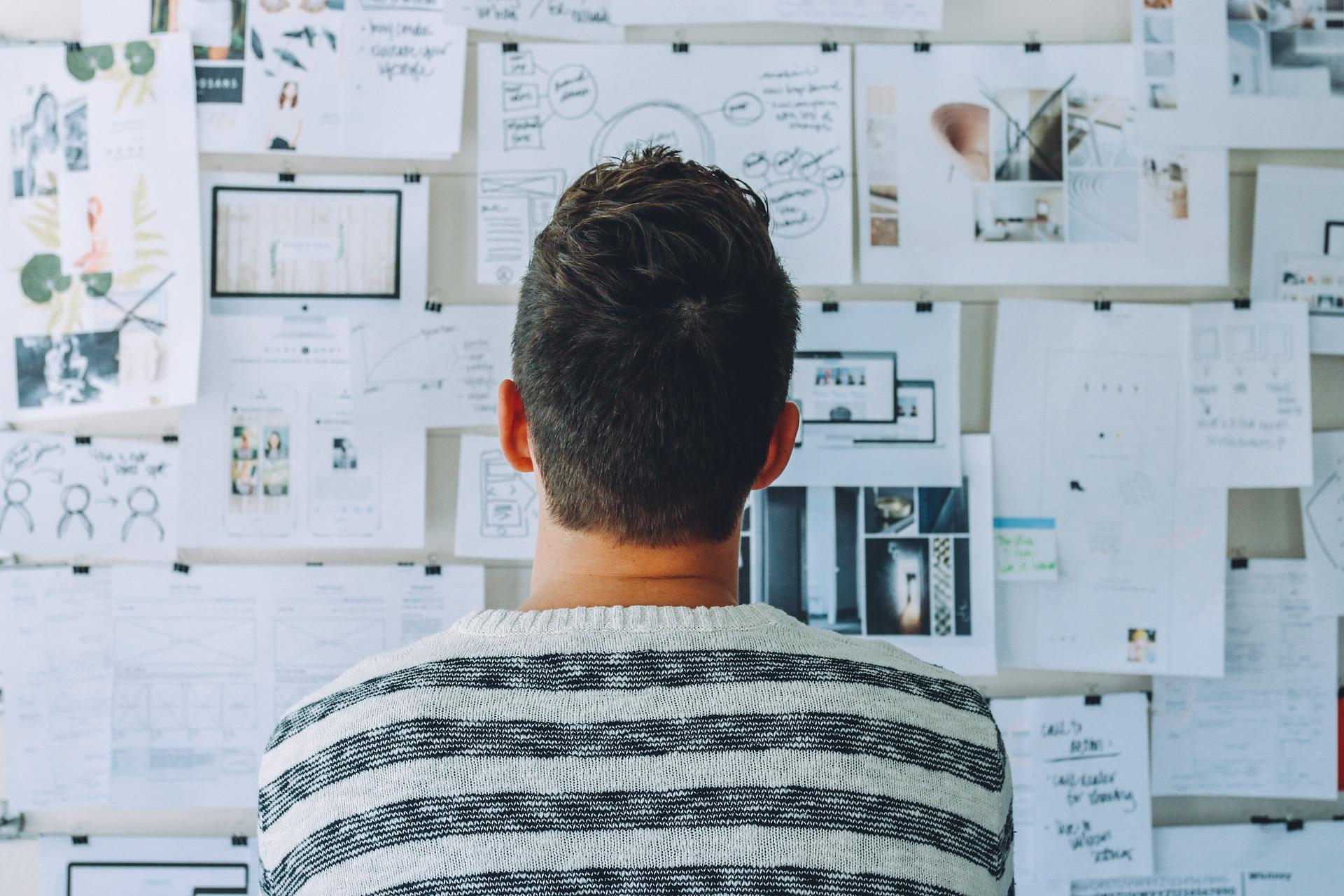 6 steps to guide your employees in adopting new technologies
Now that we know the benefits of adopting new technologies, you may be asking, "how do I help my team to adapt to these new tech tools?" Sometimes change can be intimidating to employees and this could create challenges for your business. To overcome those challenges, you will need to bring your people along with you.
You may also ask, how do I know which technologies will be helpful to my employees and my business? For example, a cloud phone system might be suitable for a growing business that operates in several locations, but that doesn't mean it would suit the needs of every company.
Here's how to ensure you choose the right tech - and implementation strategy - for your team.
1. Do your homework
Take the time to research what productivity issues you need to address before investing in any new technology, and consult with your employees to see if you're missing something. Prioritize issues to see where your focus should be concentrated.
Once you've identified the areas that can be improved, find out the details of possible technological solutions. You'll want to do some cost/benefit analysis for each option, and engage with providers to try to discover how easy it is to use and implement their technology. Where possible, find out how your competitors have used technology. What can you learn from what they've done well, and what they've done not so well?
2. Develop a strategy
Every workplace will have unique challenges to overcome when implementing new technology, with each new technology presenting its own challenges, and every team will need a bespoke approach to help guide them. You will require a well-considered strategy to ensure a smooth implementation. Ensure you have a well thought-out pitch to present to your team, getting stakeholder buy-in is key to success.
The first step is to establish a timeline. If you've done the homework then you'll know if and when the new technology is ready for primetime. You'll want to know how you'll get your employees trained on the new tech and how long that process will take. If the new technology is replacing an older way of doing things, you should set a date to abandon the defunct method. Setting goals helps you monitor your progress.
3. Implement training
You'll have to work out what kind of training works best for your teams, as well as the particular kind of technology your workplace is adopting. Perhaps your employees respond best to an eLearning approach, or maybe a more hands-on learning experience is more appropriate. If your team is deskless, such as those who work in retail or hospitality, a mobile or microlearning approach would be more suitable.
Different people will have different learning styles, so try to integrate more than one.
The training period is also an opportunity to sell the new technology to those who will be using it. Use the training to highlight the benefits of the tech to the employee, as much as to the business. Show your homework. Let your team know that you've researched it and tell them why you're sure that this new technology will benefit them. The more value they find in new technology, the more likely they are to start and continue using it, which will better help in managing remote teams.
4. Find your champions
With training underway, you'll likely find that some employees take to the new tech better than others. Use the employees who are more comfortable with it and encourage them to share their positive experiences with their co-workers.
Form a team to evangelize the new technology. Ask them to support their colleagues' efforts to come to terms with using the new tools.
By empowering this group of early adopters, you stand to benefit from peer influence. Colleagues will speak more frankly to each other when managers are not around. If more reluctant members of your team see and hear about the technology's advantages, they're much more likely to adopt it themselves. Your champions should be recruited to contribute to a culture of continuous learning around the new technology.
5. Seek feedback
At every stage of the new tech journey, seek feedback from your employees. With the initial pitch, employees will have many observations. Dismiss this at your peril. Take on board what's being said, including negative feedback, and adapt your strategy accordingly. At this early stage, you should begin to see who your stronger performing employees might be.
During training, your team will better understand what the new technology offers. They may well have insights that you initially hadn't considered, giving you the chance to gain and implement feedback before the full rollout.
Once the technology is in the hands of your team, continue to gather feedback. Some of your employees may find ways of using the technology in creative ways. Your business stands to benefit from even greater productivity if your team is encouraged to experiment with the tools. If they find a better way to use it, celebrate that and spread it through your workforce, and integrate it into your training.
6. Leverage communications
Make sure to continue gathering feedback and updating your employees through the correct channels. You could send regular emails to inform staff of any changes to the software or create a group using the instant messaging software or video conferencing. By doing so your workforce can share tips and ask each other for advice.
This not only helps your staff with the new tool but keeps it fresh in their minds and acts as a gentle reminder to keep using it.
Why not introduce an element of friendly competition? A leadership board for those who total the most hours or who reach certain targets could be another way to help employees adapt to its use. Consider using gamification techniques such as offering a prize or bonus to encourage participation.
Remember to make your staff's successes known to the rest of the workforce. Perhaps post photos of their accomplishments on the company's social media accounts. This not only shows your employees you're proud of their hard work but also demonstrates to your clients that you're introducing new tools and staying ahead of the curve.
By keeping the new technology at the forefront of company communications your workforce will continue to receive the necessary training. It will also go a long way to develop an open and supportive office culture where staff continue to help each other to navigate the new tool. You can maximize your ROI, by using the right channels of communication to encourage usage of the new tool, and sharing training and tips from champions on an ongoing basis, plus informing the team on new updates or use cases.
Takeaway
Businesses invest in recruitment agencies, staff training programmes and internal communications systems; and do so with a well-thought-out plan. Investing in and implementing technology is no different.
By putting time and effort into guiding your employees in navigating and adapting to new workplace technology, your business will see a greater return on investment. The right guidance, training, and motivation will deliver better productivity, efficiency, and profits.

Jenna Bunnell - Senior Content Marketing Manager at Dialpad
Jenna Bunnell is the Senior Manager for Content Marketing at Dialpad, an AI-incorporated cloud-hosted unified communications system that provides valuable call details for business owners and sales representatives. She is driven and passionate about communicating a brand's design sensibility and visualizing how content can be presented in creative and comprehensive ways. Jenna has also written interesting articles for Crocoblock and PayTabs. Check out her LinkedIn profile.