With continued lockdowns and increasing demand for doorstep deliveries of essential items, the q-commerce industry has seen unprecedented growth in the last 18 months.
But what does the future hold for the on demand delivery sector? Here are some predictions from experts across the field.
What is an on demand delivery service?
Before we delve into the nitty gritty, let's take a look at what the term 'q-commerce' is actually referring to. As the next generation of e-commerce, q-commerce - also known as 'on-demand delivery' and 'e-grocery' - is an even more rapid form of online purchasing.
In this new model, delivery time has been cut down from 3-5 days to a matter of minutes, as many companies have begun to crowdsource labour and build a network of 'dark stores' - strategically located warehouses - in order to compete for consumers' attention.
For more information, head to our "What is Q-Commerce?" blog post.
How big is the food delivery market?
The global online food delivery market has seen exponential growth in the wake of Covid-19. Despite the economic pressures imposed by the pandemic, this market is expected to grow from $115.07 billion in 2020 to $126.91 billion in 2021.
These delivery industry trends are showing no signs of slowing down with the easing of coronavirus restrictions, however. Long term projections tell us that food delivery growth will continue, reaching $192.16 billion by 2025.
As a result, the q-commerce sector has unsurprisingly become a big focus for venture capitalists. Spain-based delivery service Glovo recently won $530 million in Series F funding - marking the largest fundraising figure in history for a Spanish startup - closely following the news that Deliveroo had raised over $2 billion before appearing on the London Stock Exchange.
While these big hitters continue to dominate the market - including Uber Eats, which generates an annual revenue of $1.4 billion - we are still seeing new contenders crop up across the globe in order to get a slice of the action.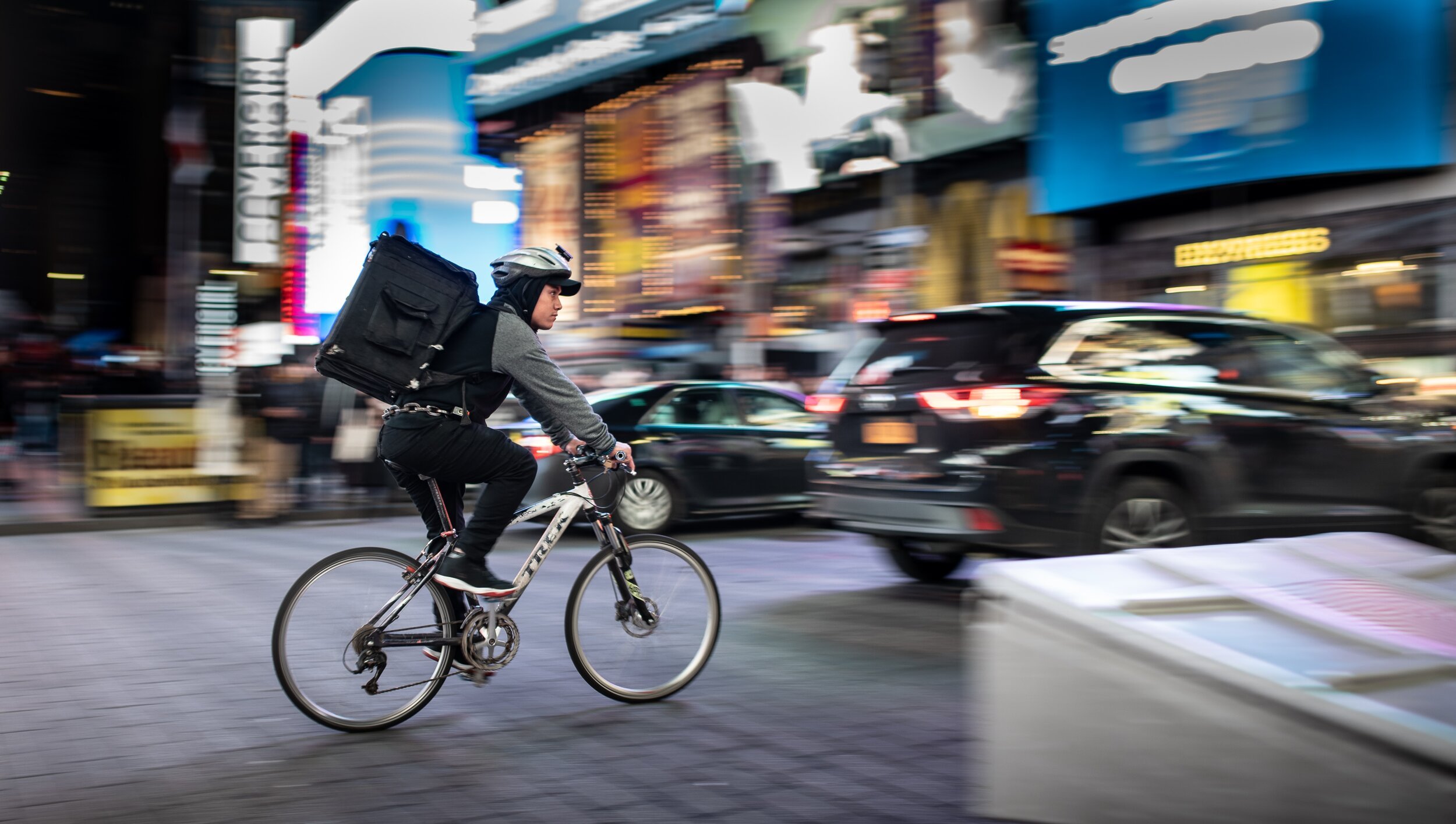 Predictions
So, how is the on demand delivery sector set to change as we come out of the Covid-19 tunnel?
Let's take a look at what the experts are saying about the future of q-commerce.
1. Q-commerce will replace traditional models as the norm driven by customer demand & expectation
"The rapid growth in demand for grocery stores pushed chains to find solutions for automation and fulfilment quickly. But with those systems in place, dark stores could turn into permanent fixtures to serve customers." Blake Morgan, Forbes
As restrictions lift and the need for social distancing diminishes, it's unlikely that things will return to pre-pandemic ways. Instead, the e-commerce industry is preparing for a new normal.
With shoppers who are now used to leaning on curb-side deliveries over a trip to the high street, the future of consumerism is set to focus heavily on instant gratification. Why return to wasting valuable time and energy visiting a store in person, when it can appear on your doorstep in a matter of minutes?
Companies will have to start making their temporary q-commerce-style solutions adopted during the pandemic a permanent strategy if they hope to keep up with customers' growing expectations of speed, quality and convenience. But what does this mean for traditional, brick and mortar models?
Though switching to this new way of business will involve some adjustments, the general consensus is that q-commerce does not need to be a replacement for previous models, but can also serve as a complementary solution to the challenges of this new market.
While many companies are switching to full time 'dark stores' in order to meet growing demand, others are following the methods of Target and Walmart, who instead chose to convert parts of their stores into fulfilment centers and allow their customers the freedom of choice.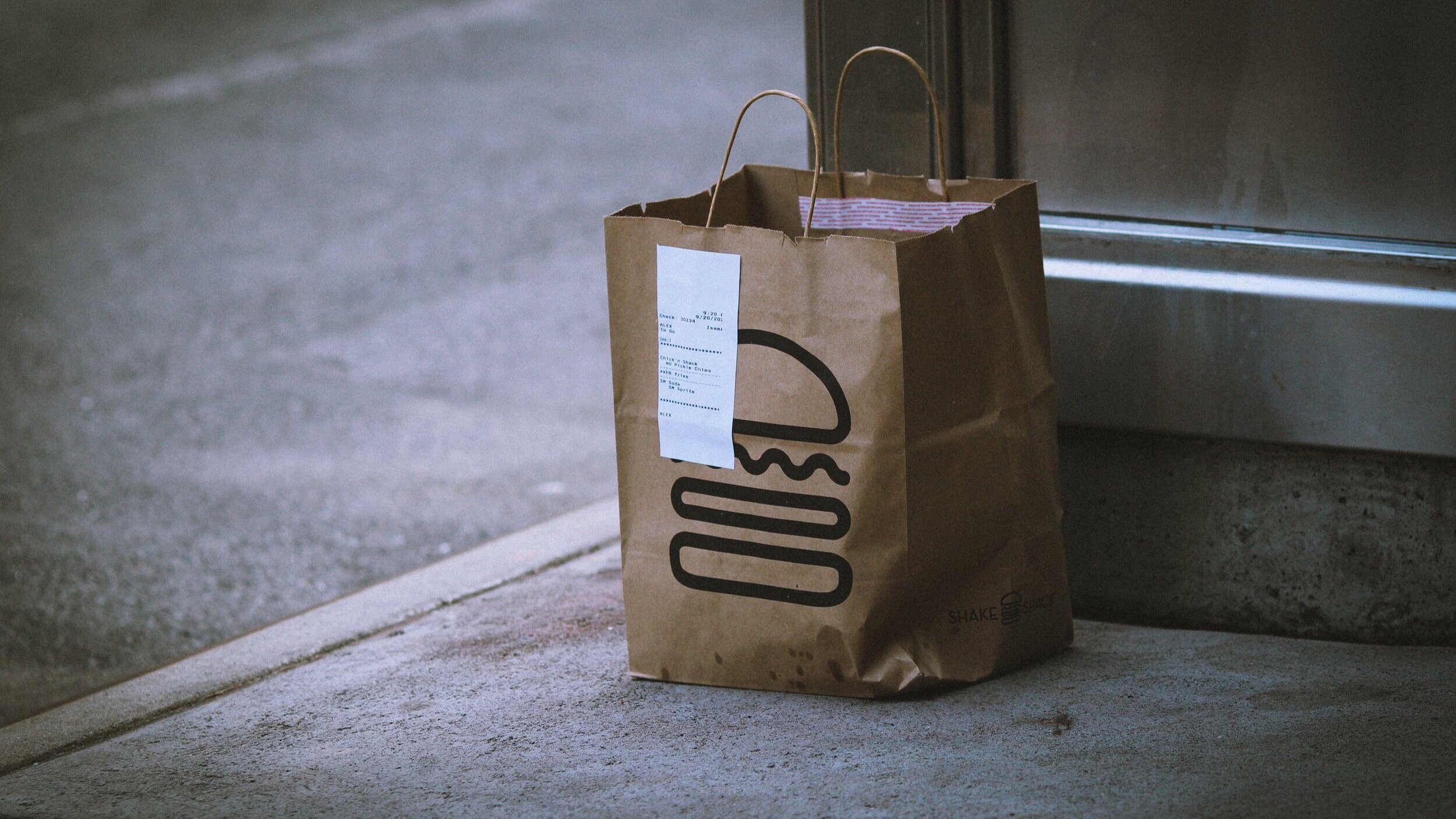 2. One company will come out on top
"Consolidation and rationalization among food delivery aggregators will be key to improving—and arguably generating—higher overall profitability," - Brian Nowak, equity analyst at Morgan Stanley
The growing number of players operating in this space means that competition is fierce. With numerous companies fighting to win the speediest delivery times, it's inevitable that we will begin to see some consolidation of the food delivery market share.
We've already seen industry giant Just Eat merge with US competitor GrubHub in a $7.3 billion deal, and the Amsterdam-based group has made clear its intentions to battle with rivals Uber Eats and Deliveroo in order to win the highly competitive London market.
Rapid grocery delivery company Gopuff has also entered the UK market after acquiring Fancy, a similar, smaller based model with dark stores across the country's major cities. The deal marks another step in the US company's plans for international expansion following an injection of $1.15bn in funding this spring, and yet another signifier that the trend of consolidation is set to continue.
According to analysts, smaller on demand delivery providers will need to consider consolidating if they hope to survive against the bigger players.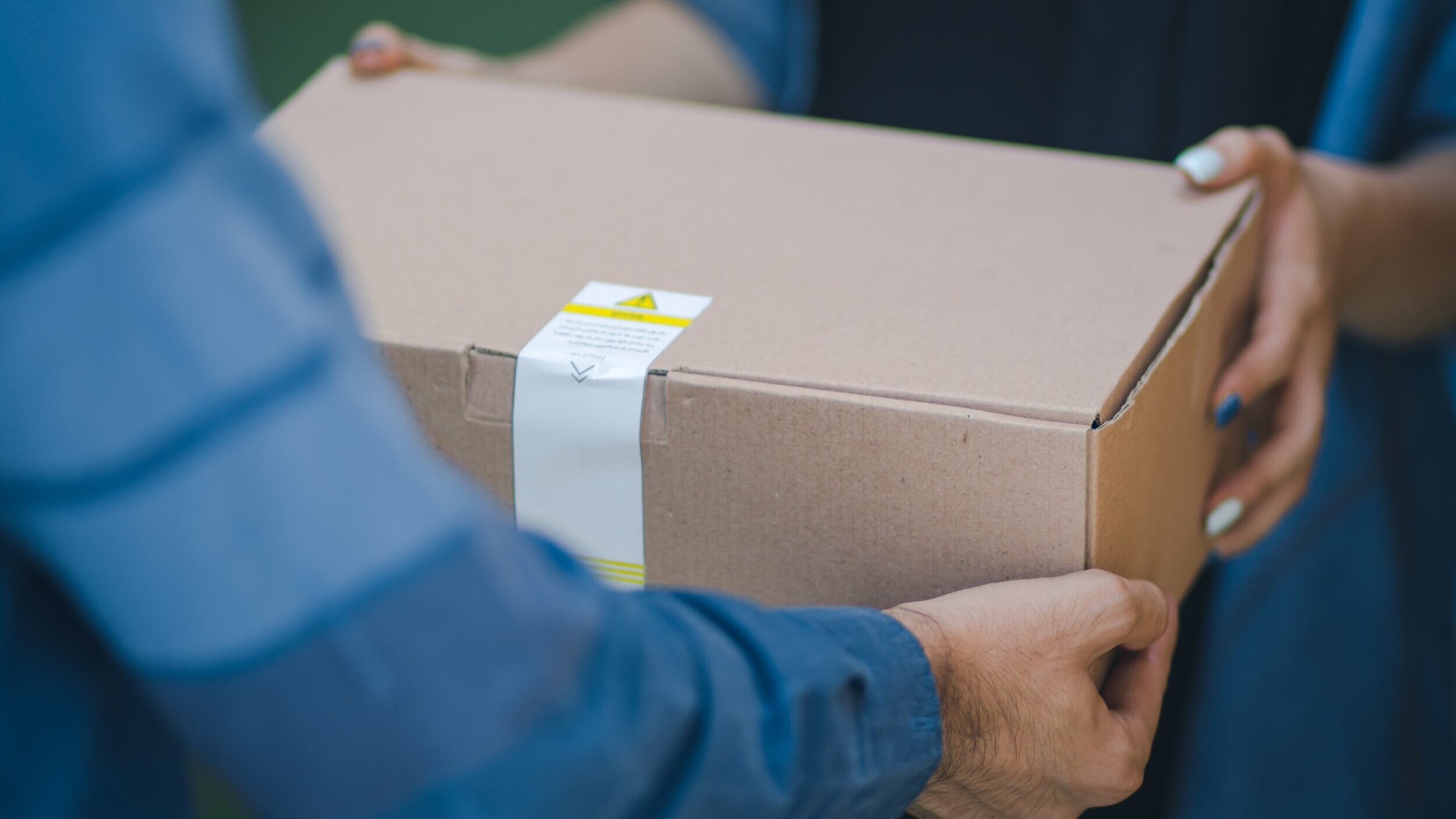 3. The last mile problem will be exacerbated
The growing demand for fast and free shipping is triggering a logistical nightmare for on demand delivery companies, also known as the 'last mile problem'. Keeping up with speedy delivery trends is costly and time-consuming for businesses, especially if the cracks in their delivery infrastructure are beginning to show.
Centralised warehouse and fulfilment centres means longer journey times, and outdated technology can quickly lead to inefficiencies and further costs.
Beyond companies' individual structures, the massive surge of on demand grocery deliveries, ride-hailing services and supply deliveries has unsurprisingly led to skyrocketing levels of road traffic in metropolitan areas. Urban infrastructures are simply not designed to accommodate such an increase in activity, and concerns over pollution and fuel costs are mounting.
REIT's managing director Andrew Bird fears the accumulating costs of transport, on top of rent and sustainability, could end up being pushed up the supply chain and eventually onto customers.
While bigger e-commerce players such as Amazon try to tackle the challenges of last mile logistics by teaming up with smaller scale retailers , it's clear that the last mile delivery market still has some growing pains to deal with.
4. Inventory and demand forecasting
"Demand forecasting is secondary to meeting customer expectations, and today's customers (be they the end consumer or business customers that serve the end consumer) value flexibility and responsiveness to a remarkable degree." - Hollingsworth, Third Party Logistics
For some, keeping up with this on demand model will require a substantial change in supply chain management strategy. Q-commerce turns conventional ideas of supply chain fulfilment on its head, as production processes now only begin once the client has placed an order.
So, how can businesses predict and fulfil the whims of the modern (impatient) consumer? By building a supply chain that is highly flexible and responsive to consumer habits.
The q-commerce logistics model allows businesses to save on inventory storage and management costs, however it makes the challenge of accurate demand forecasting even more crucial. Those who find ways to track customer behaviour and accurately predict demand and trends in the e-grocery and online food delivery space will be the ones who come out on top.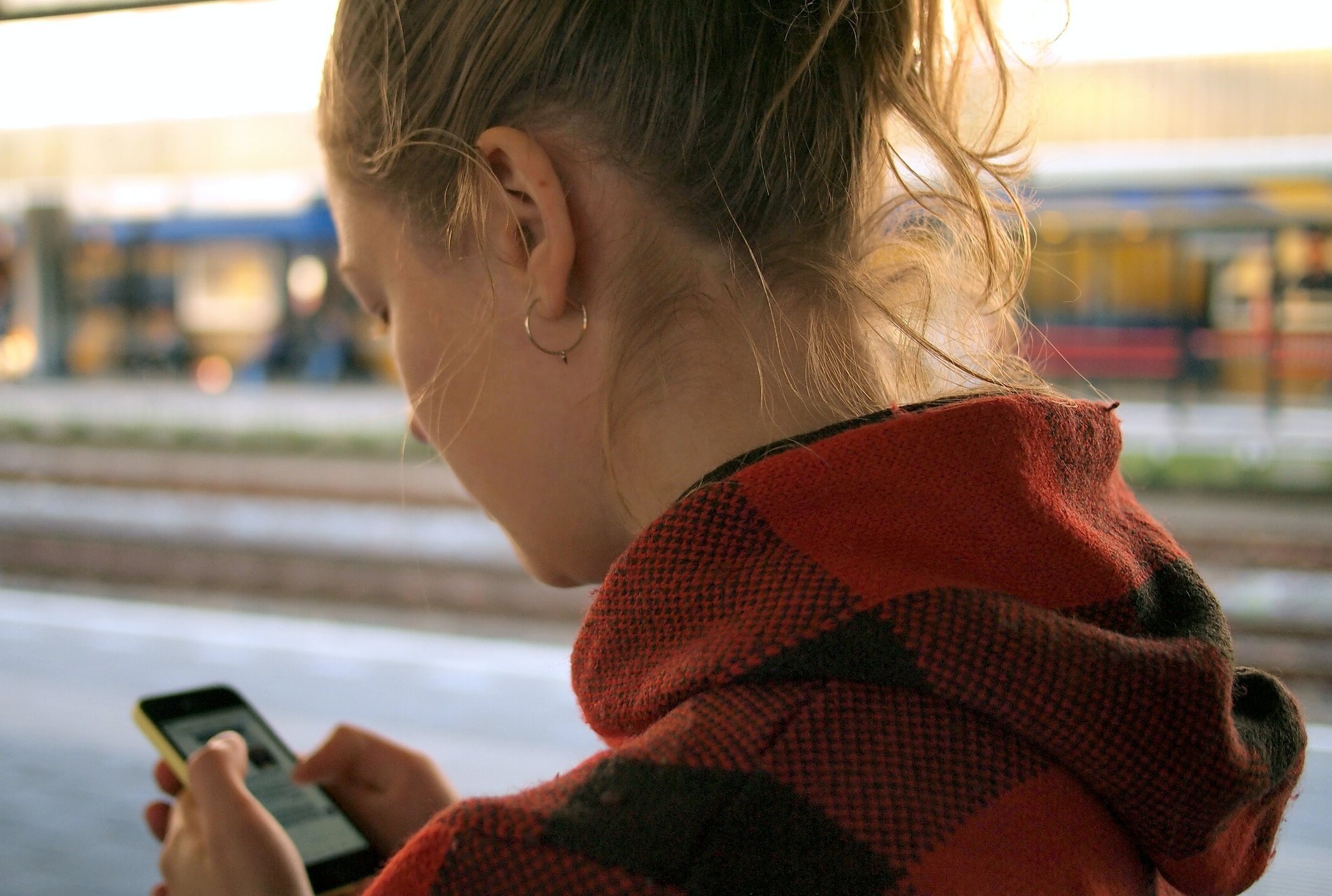 5. Those who "technologise" will optimise
"The future of on-demand e-commerce apps will be centered on innovative concepts and ground-breaking innovations for giving customers greater comfort and convenience." - Lee Grant, CEO at Wrangu
Our reliance on technology is only increasing, and businesses have no choice but to adapt. The need to digitalize stems not only from evolving consumer habits, but also from the opportunities that digital tools offer when it comes to streamlining processes.
We've already seen companies such as Uber starting to invest in drone technology and machine learning in the hopes of reducing delivery costs in the long term and improving efficiency. Pioneering innovations are a sure-fire way to get the edge on competitors, and there's no doubt that we'll begin to see automation and robotics enter the playing field.
While piloting new technologies and jumping through bureaucratic hoops to gain local government approval might not be appealing to (or realistic for) everyone, focusing on digital tools designed to optimize processes and reduce operational inefficiencies is another less risky way to welcome the digital revolution of the e-commerce space.
Whether it's improving people performance through platforms like eduMe or revamping your logistical processes with AI, getting on board with advancing tech is an opportunity not to be missed.
For companies looking to boost workforce performance and streamline processes, eduMe is a mobile-based training solution already being used by leading q-commerce companies such as Uber Eats, Gopuff and Deliveroo. We help provide personnel with seamless access to relevant information - wherever they are, whenever they need it - so that companies can onboard faster and perform better.
To see how eduMe can help you achieve workforce success, fill out the form below 👇