How did an innovative FMCG company increase its agents' sales by 116%? By using an award-winning microlearning platform that's designed for mobile, of course! Read on to find out more…
Tell me about Greenlight Planet…
Greenlight Planet designs, distributes and finances solar home energy. It operates the industry's largest 'pay-as-you-go' business, selling 25,000 consumer-financed solar systems per month through a network of 2,500 agents and 140 branch stores. With over 27 million customers in 60+ countries, it's a truly global enterprise.
Greenlight Planet's sales agents provide a direct link to its customers. They're responsible for selling its wide range of products, providing excellent customer service, and gaining an in-depth understanding of user needs. This field salesforce is constantly travelling and highly dispersed.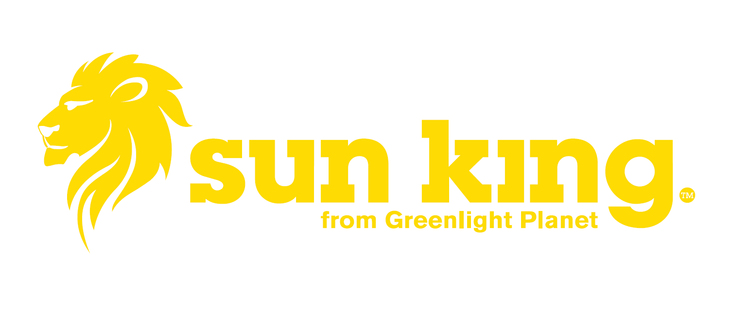 What was their challenge?
The sales agents receive in-person onboarding training when they join Greenlight Planet. Although this is an extremely useful foundation, information is often forgotten after a couple of months, and agents wanted a way to access it at the point of need. Ongoing training was provided by Greenlight Planet's trainers but despite heavy travel schedules, they were unable to reach all agents. Additionally, the quality and message varied significantly according to the trainer.
Greenlight Planet was searching for a streamlined, scalable way to reinforce training, and keep agents up to date with the latest prices, products and company news.
Why did they choose eduMe?
Grheenlight Planet chose eduMe's mobile-first microlearning platform to provide agents with high quality, standardised training. eduMe was implemented to increase sales and to help Greenlight Planet manage multiple process improvements that were happening at the same time, such as new software for agents. They realised that in order for this to happen, learning needed to go from being an infrequent event to a regular habit. They achieved this shift by delivering concise, relevant content straight to their agents' phones, via eduMe.
Easy to access training

Training is now easily accessible for the agents. They can do a couple of lessons while travelling and, even if they're in areas with limited connectivity, they can swipe through their message cards to see daily tips and updates. Seeing a quick reminder of their earning potential through commission serves as a powerful motivator to start off the day in the right way!

Easy to drive engagement

Greenlight Planet make regular use of eduMe's communication feature. One example of this is to congratulate successful sales agents - this type of recognition is a powerful hook to draw learners in. They also facilitate peer learning by collecting best practice tips from agents and sharing the best ones with the whole group. Again, hearing from your peers, and the prospect of seeing your name 'in lights' result in agents returning to eduMe on a regular basis.

Hear directly from Janet Kwamboka - Content Specialist for Africa at Greenlight Planet - for some great advice on how to do this.

Check out eduMe's playbook on learner motivation & engagement for plenty of practical tips and ideas.
This ease of use also extends to content creators - Greenlight Planet's Knowledge Managers create engaging, effective online training by using eduMe's lesson templates that incorporate best practices in microlearning.
Their content is focused around 3 broad areas, and is a powerful combination of relevant material for agents to consult whenever they wish to refresh or update their knowledge:
product knowledge

sales & customer service skills

guides to using in-house CRM tools
What was the bottom line impact?
Using a sample size of over 500 active agents in Kenya who had been recruited in the past 5 months, Greenlight Planet analysed sales data from April to September 2018. They found that the sales of active agents who used eduMe were 116% higher than the active agents who did not use eduMe.
This analysis was easy for Greenlight Planet to conduct - they simply used eduMe's open APIs to integrate directly with Greenlight Planet's business intelligence tool. This means that results are measured and monitored on a regular basis.
Did it scale?
Greenlight Planet started using eduMe in Kenya, and having seen the excellent results and enthusiasm from agents, expanded to Nigeria, Uganda, Tanzania and Myanmar. It has been easy for them to localise the content for each new market, and eduMe is available in local languages such as Swahili and Burmese, as well as English.
What do Greenlight Planet think of eduMe?
Changing behaviours among our agents is not easy, but the adoption of eduMe over a span of few months has positively surprised me. The app is designed to transfer content with the lowest effort possible by the end users, I believe that's one of the strongest advantages of eduMe.
- Pierandrea Renna, Global Program Manager at Greenlight Planet
eduMe is having a positive impact on our agents, especially those who are unable to attend in-person training sessions. eduMe improves sales because agents are able to access the training whenever they need it, and can put their new knowledge and skills into practice immediately.
- Immaculate Shija, Training Manager at Greenlight Planet Tanzania
It's a good app for learning. I have improved my sales because I followed the tips from the app. A very insightful app, I have learnt a lot about Sun King products and customer service.
- Sales agent, Greenlight Planet Kenya