Embedded Deskless Workforce Training
Embedded in the apps your team is already using, passwordless and on-brand. Give your workforce seamless access to relevant knowledge.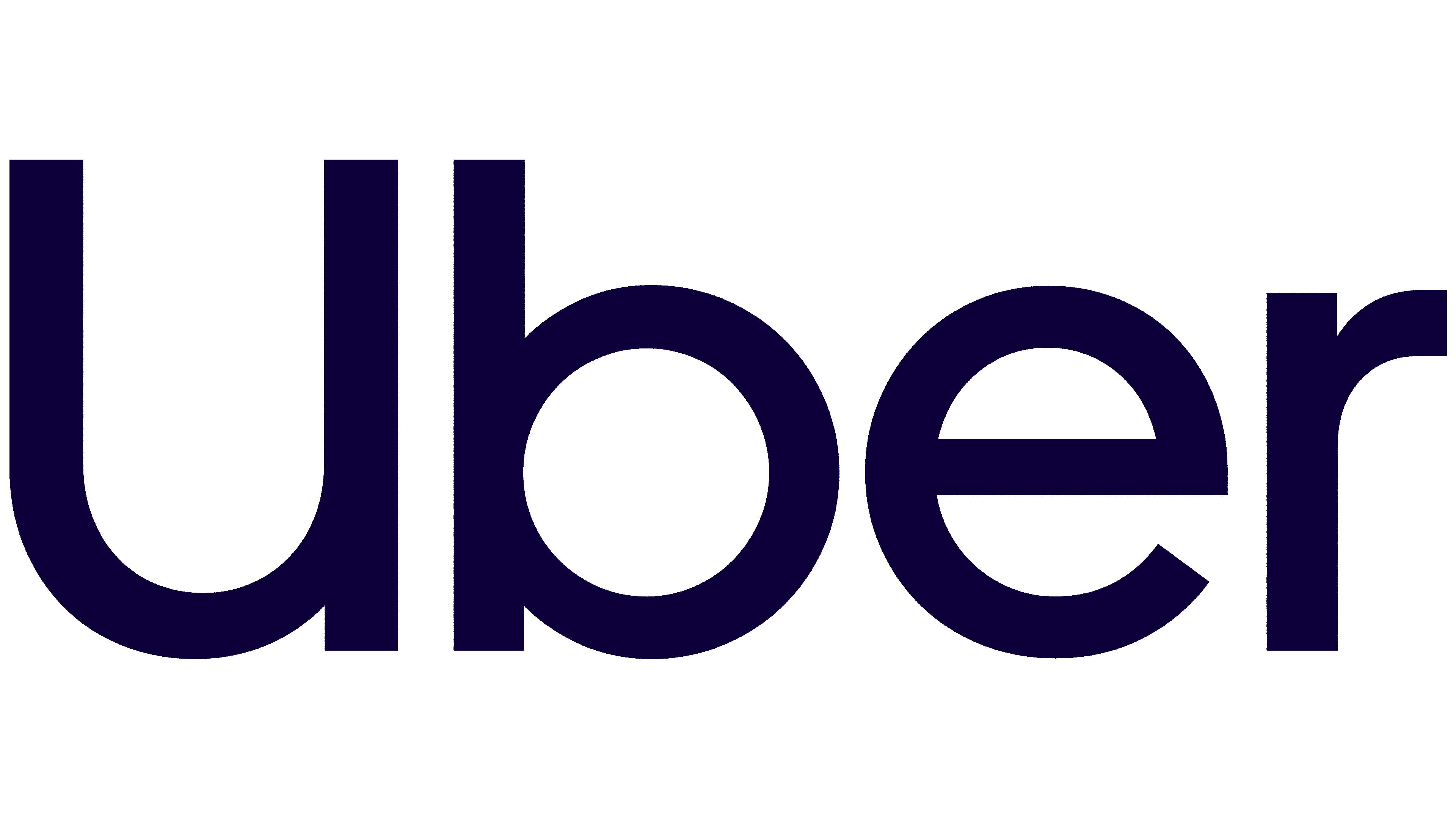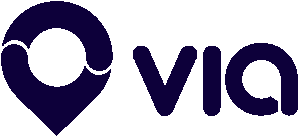 Performance
Improve Workforce Performance
Allow more of your new joiners to become productive in less time. Increase the quality of their initial work, setting a base for future performance improvements and higher retention.
Retention
Increase Workforce Retention
Equip your workforce with the skills and knowledge they need to perform at their best by providing easy access to the relevant information at the point of need.
Safety & Compliance
Ensure Workforce Safety & Compliance
Create a safe, compliant and respectful environment by ensuring that your workforce understand and implement relevant procedures and best practices.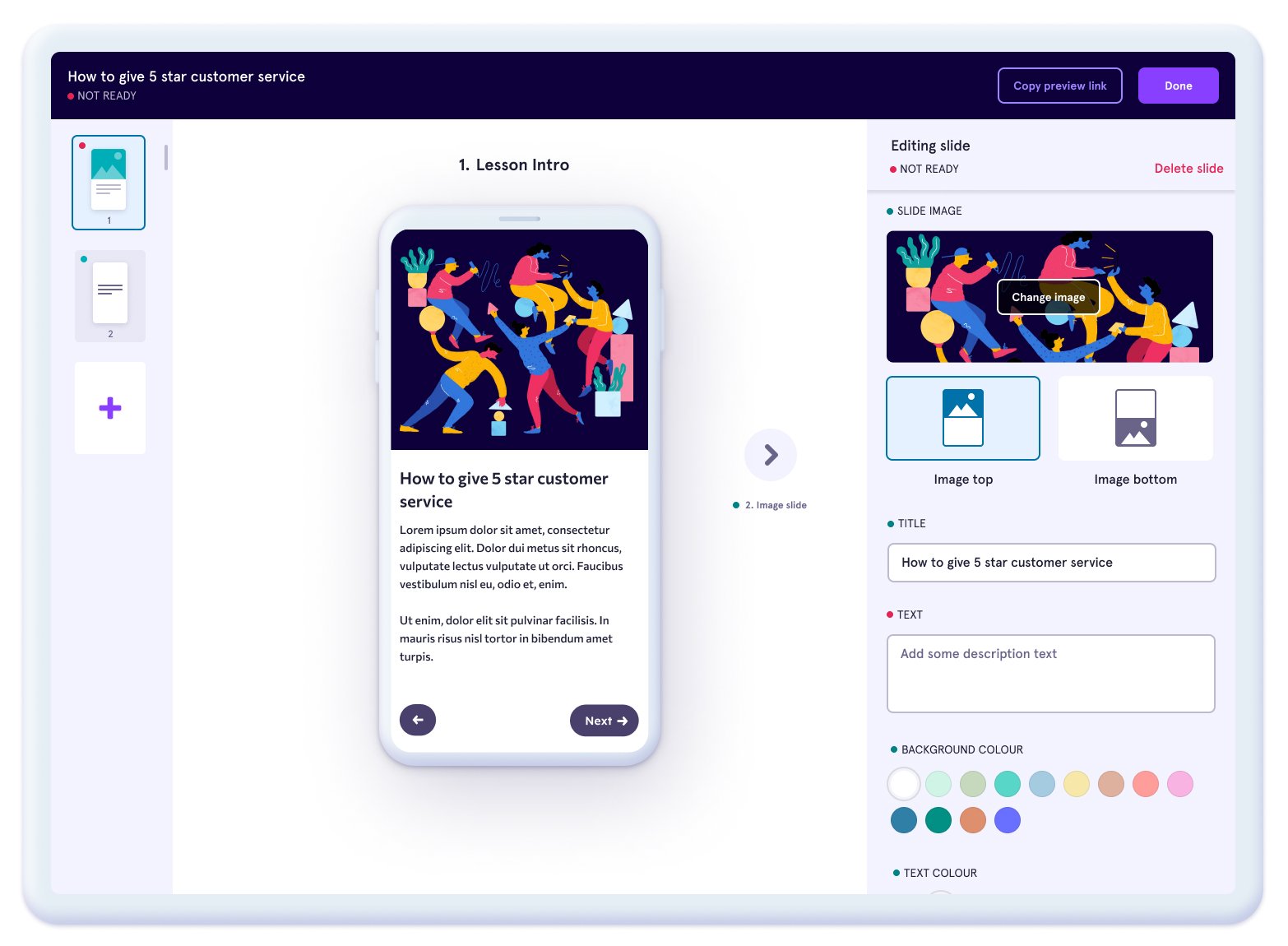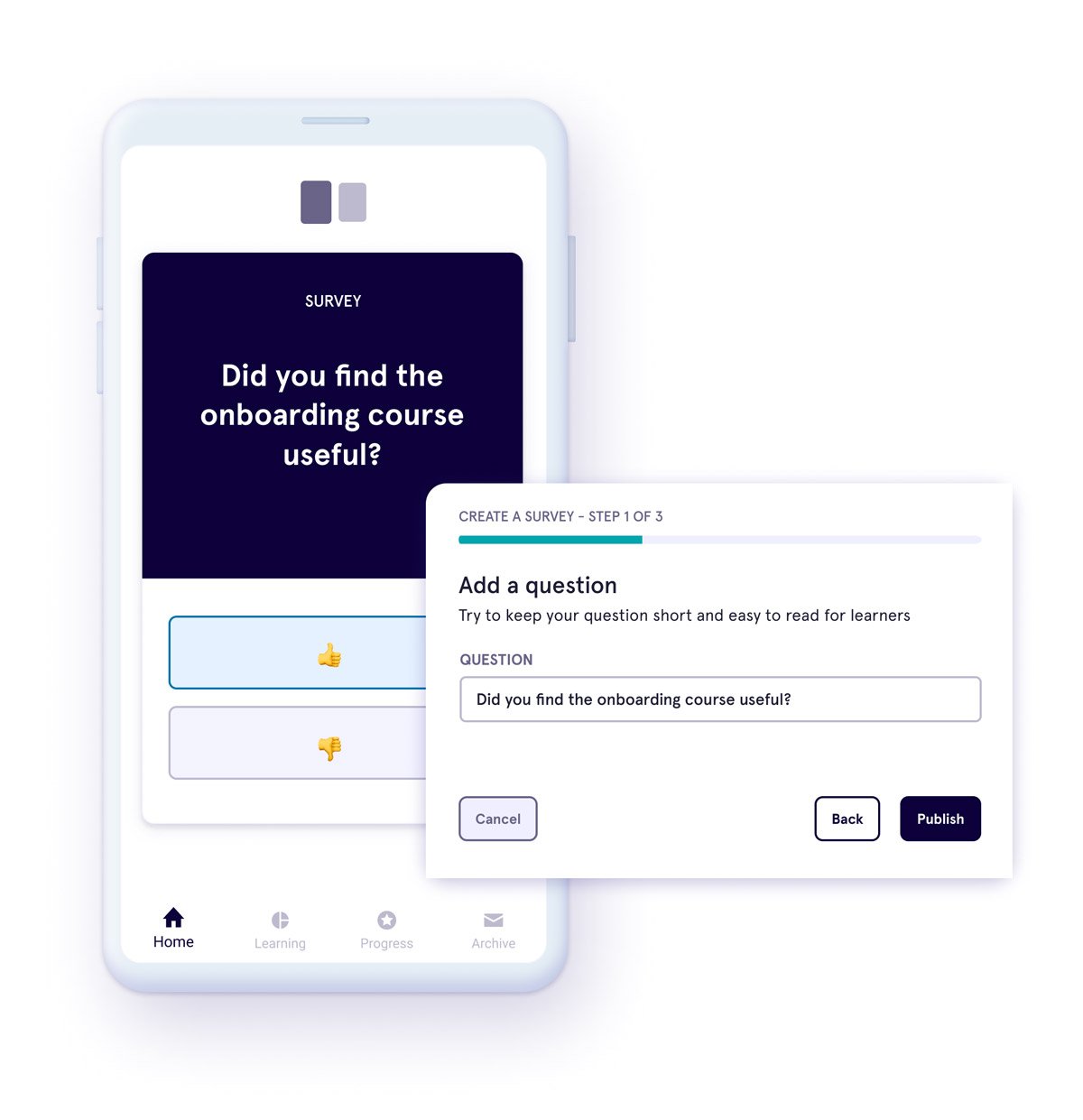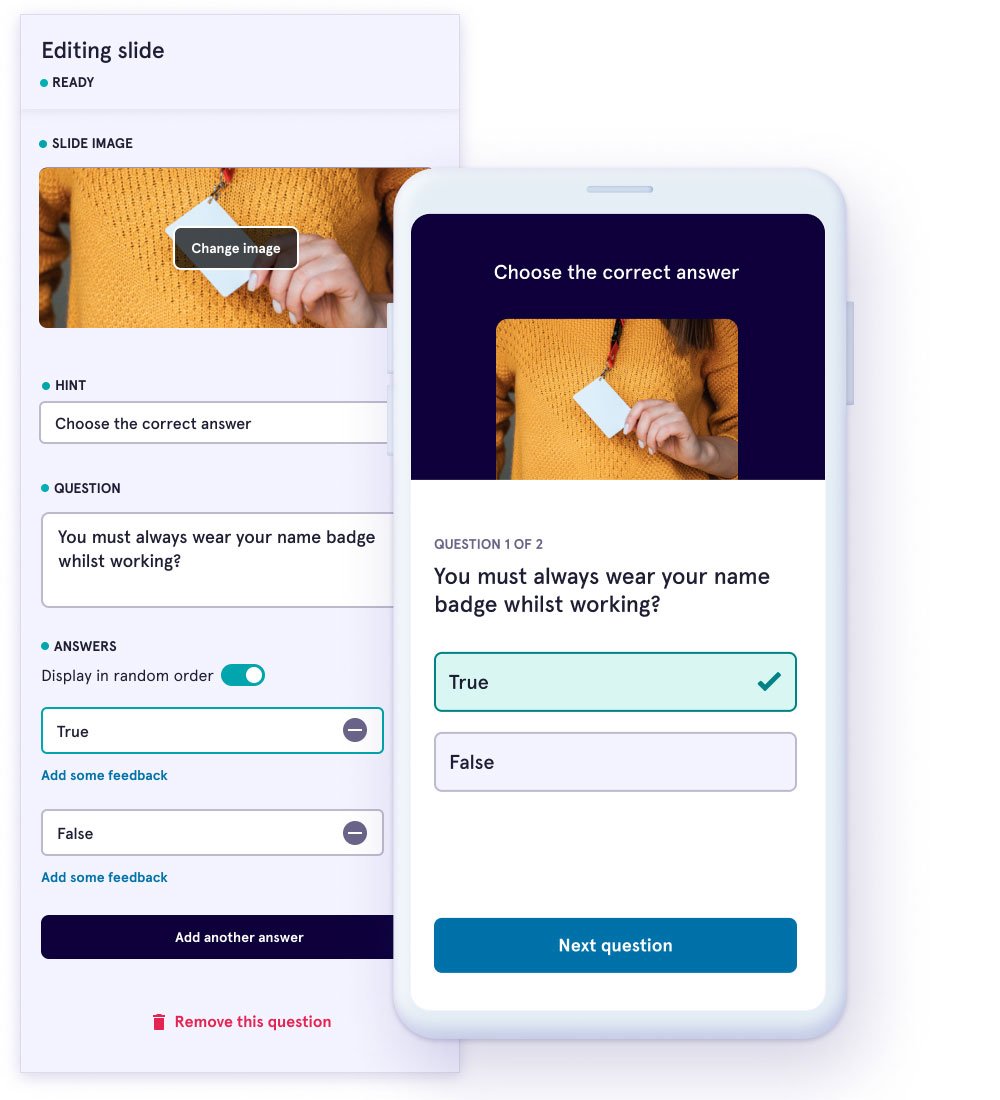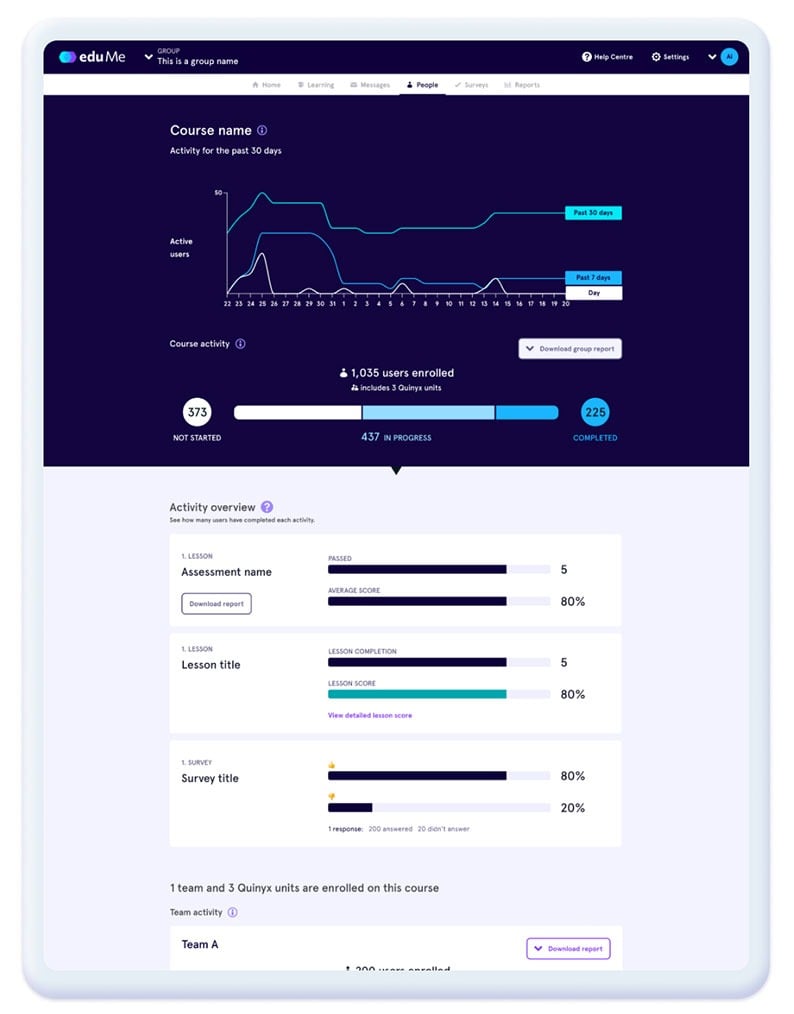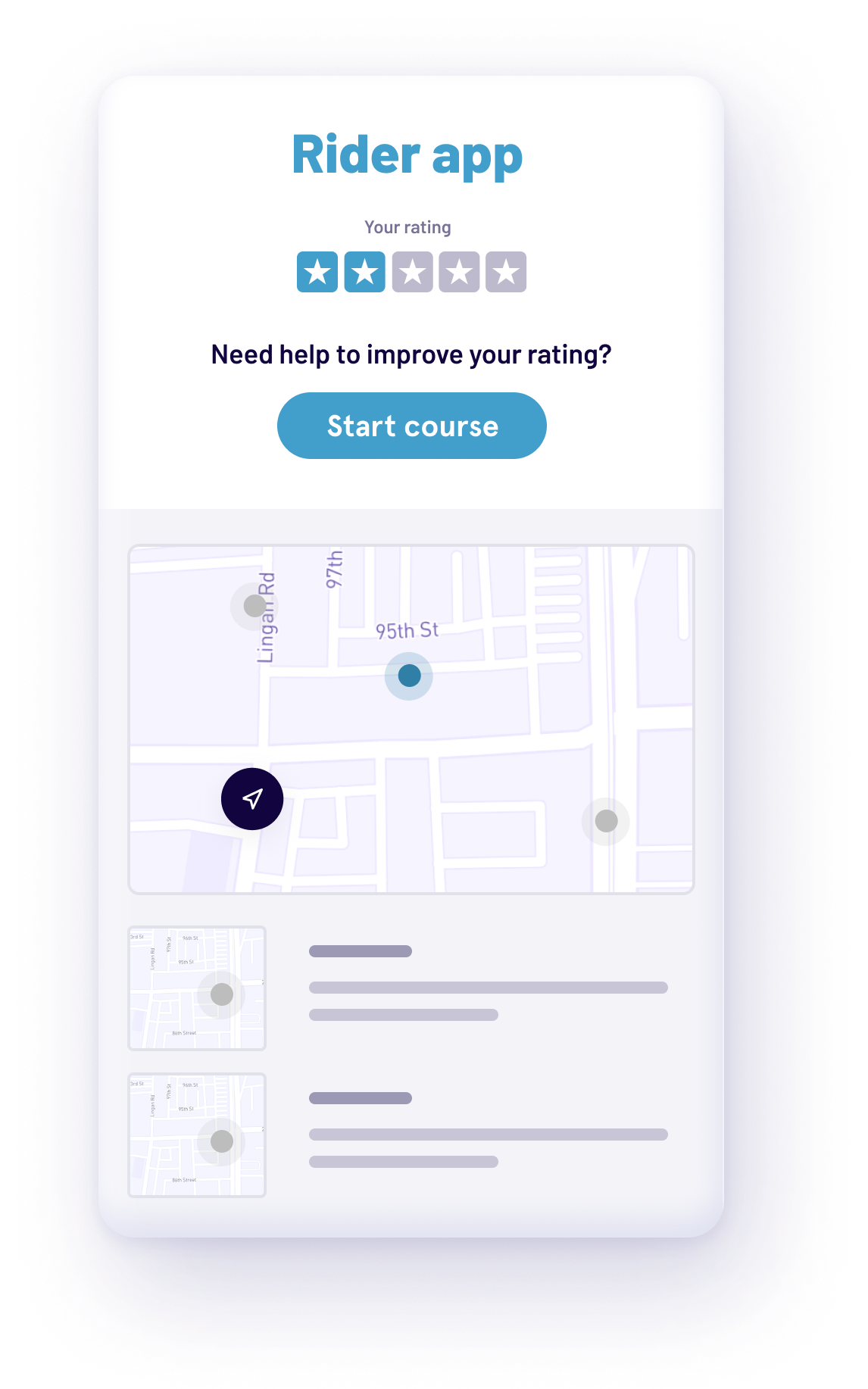 An Embeddable Mobile Training Platform designed for scaling modern businesses
Our content creation tool will transform the way you build training. It's super-light and maximizes the impact.
We've really enjoyed working with eduMe. Personally, I have never worked with a vendor as skilled, "buttoned-up", and helpful as eduMe and it's been refreshing and enjoyable. Looking forward to a great and successful partnership.
Tamara Palmer, Flagger Force
Why take action?
$3.4k
cost of disengaged workers per $10k of salary
84%
of workers feel disconnected from their companies
78%
of leaders say equipping frontline workers with technology is key to success
Source: Forbes, Gallup, Microsoft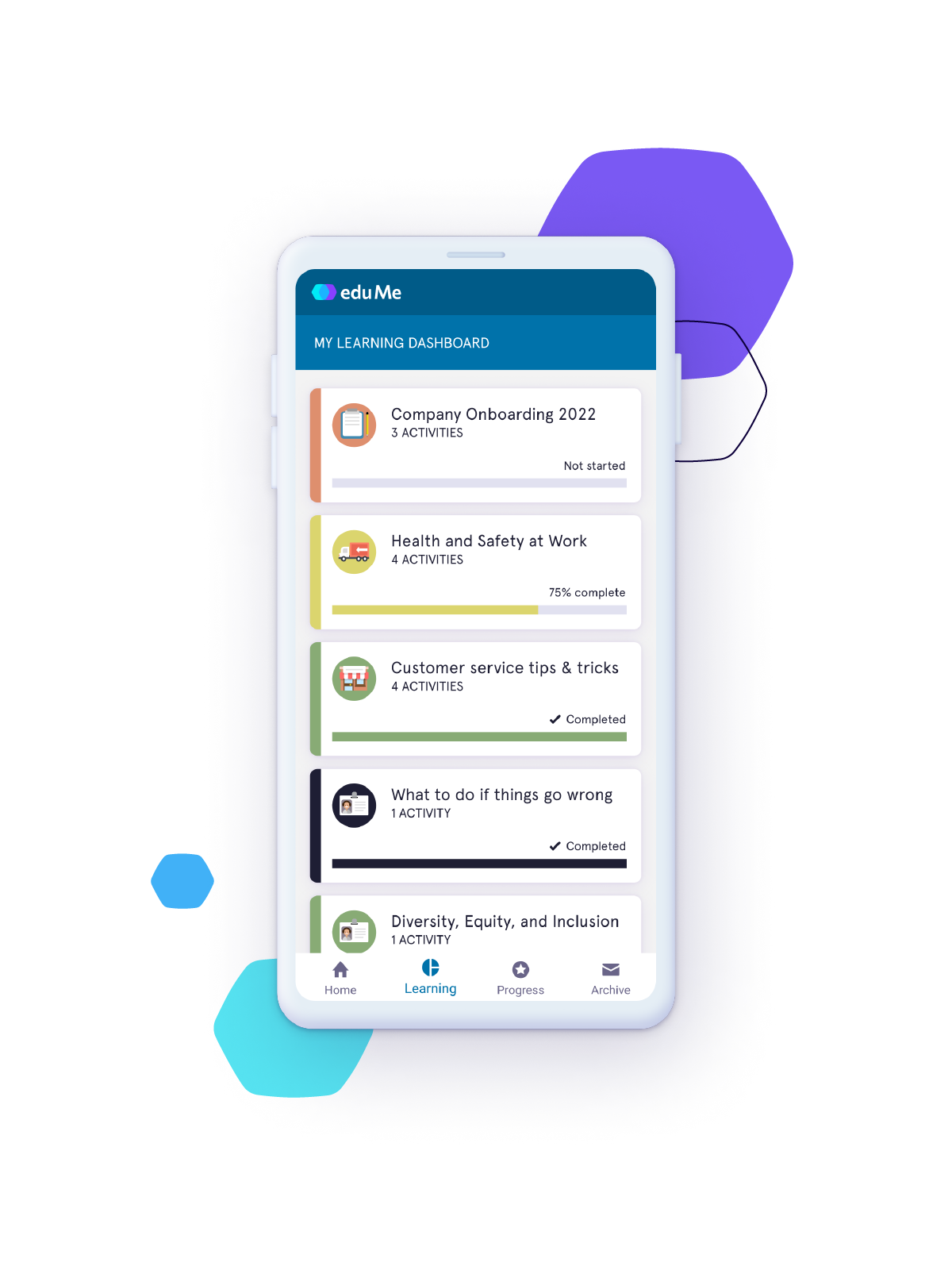 Want to find out more? Book a demo with us
Discover why eduMe is used by over 1 million deskless workers worldwide and see how seamless, embeddable training can impact your workforce performance.