Webinar Recording
Retail's Great Resignation: 5 Ways to Future-Proof Your Business


One of the biggest challenges I've had to contend with as a retailer is keeping my employees engaged for the long term.
Patrick Crane, CEO of Love Sew
In 2021, one in four workers left their jobs. Nowhere was this pinch felt more acutely than on the front lines of retail stores. Retaining top talent means a myriad of things for retail businesses - higher productivity and performance, and in turn - improved customer satisfaction, experience and brand perception.
With demand exceeding supply and power shifting into employees' hands, for retailers, future success is dependent on fostering employee loyalty.
Listen to our On-Demand webinar with Megan Hellstedt, Sustainability Advisor, and Jacob Waern, Founder & CEO, as they discuss industry micro and macro trends, what this means for retailers, and how businesses can set themselves up for success.
What you'll learn:
How employee expectations have shifted
What success will look like in the future of retail
How retail businesses can secure employee & customer loyalty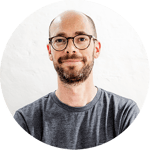 Jacob Waern
Founder & CEO
eduMe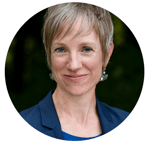 Megan Hellstedt
Sustainability Advisor