TLDR: Microlearning is the delivery of learning content in a short, succinct way. Condensing large quantities of information into bite-sized training drives better engagement and knowledge retention for learners, and saves valuable time and money for employers.
Gone are the days of lengthy powerpoint presentations and clunky Learning Management System courses. The global workforce has officially entered the era of punchy, bite-size training strategies, aka: microlearning.
The microlearning experience, adapted to the needs and behaviors of the modern workforce, has been proven to be more engaging, more efficient and more cost-effective. But, what does this kind of training actually entail?
Here's everything you need to know about the microlearning method, including definitions, proven benefits and examples of how to implement it into your own employee training strategy.
Quick navigation: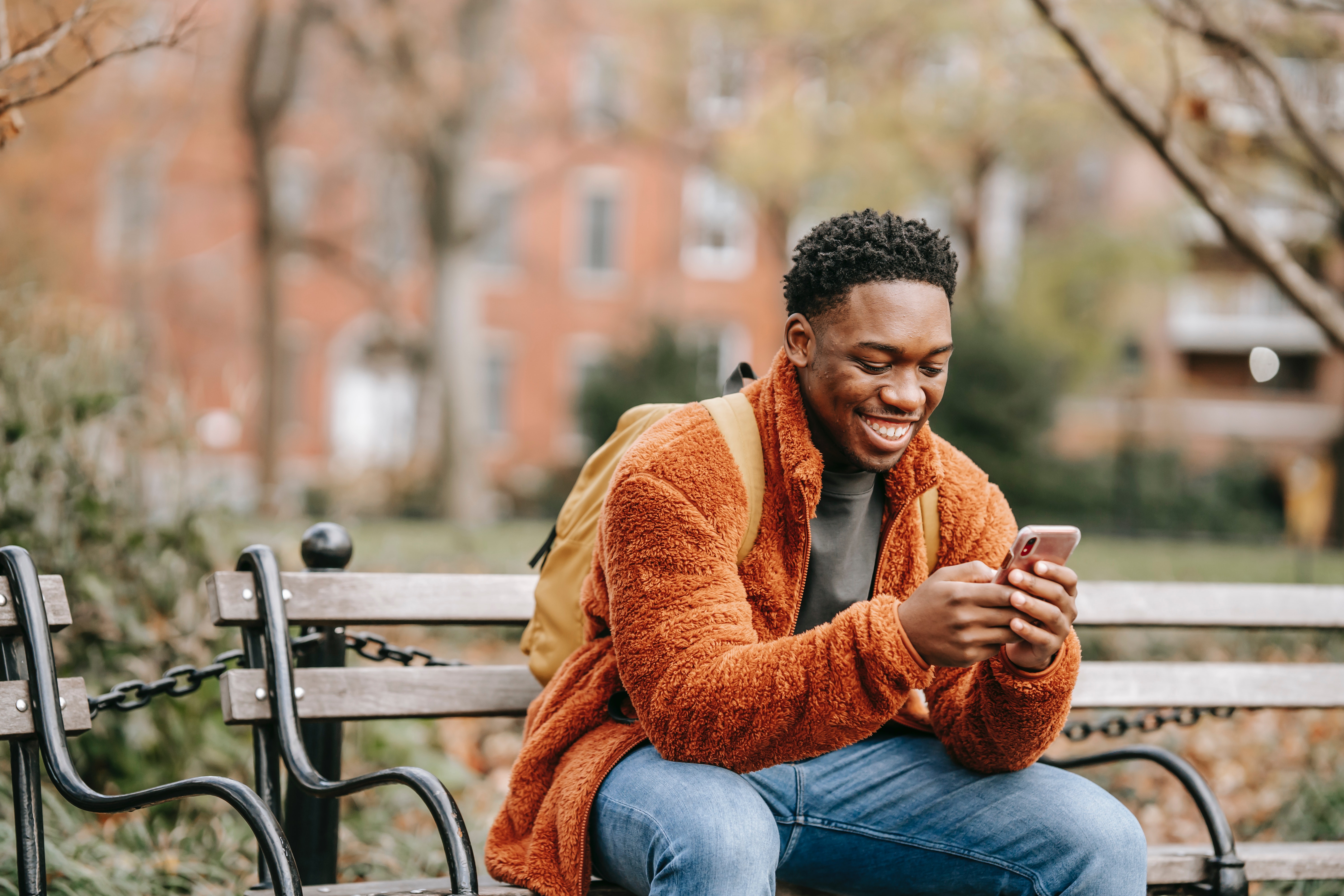 What is microlearning?
Microlearning is a way of teaching and delivering content to learners in bite-sized (3-5 minutes) bursts at the point of need, with a focused and specific learning outcome. The learner is in control of what and when they are learning, and can complete their training at a time and place that suits their busy schedule.
Think about how you consume content in your day-to-day life. Most likely, it's via short bursts of information on your social media feed, or news update notifications on your mobile phone.
Microlearning content harnesses this behavior by replicating your existing habits, allowing you access to short bursts of information that are more engaging and easily digestible.
The concept of microlearning is based on the Hermann Ebbinghaus forgetting curve, which demonstrates that when people take in large amounts of information, retention of what was learned tends to degrade over time. In fact, people typically lose 80% of the knowledge they learn within a month.
Microlearning combats the forgetting curve by breaking information down into bite size chunks and allowing learners to revisit training over time, improving retention of key points and enabling them to incorporate this into their daily workflow.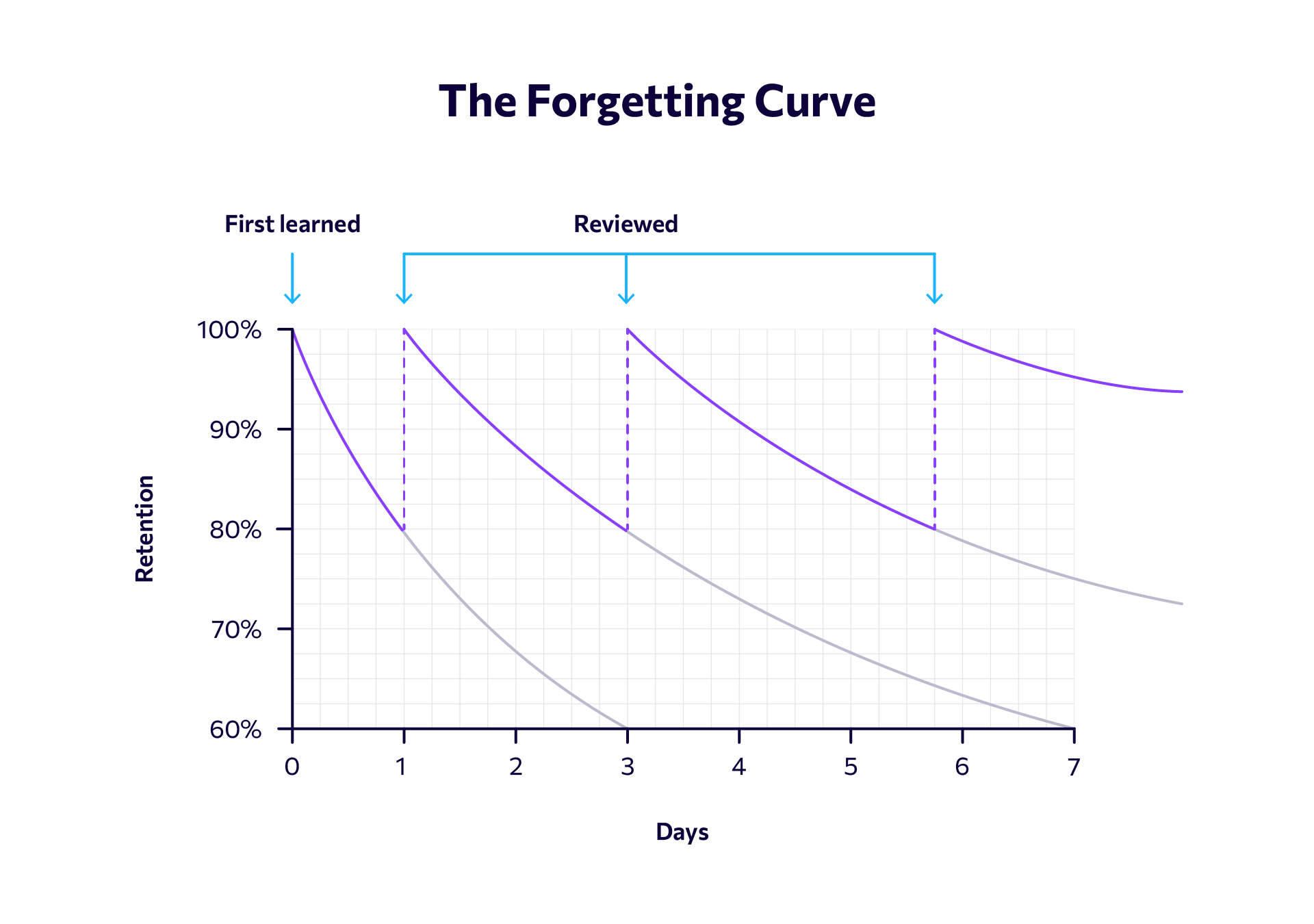 Examples of microlearning
Microlearning content can take many different forms. The one non-negotiable, unsurprisingly, is that it must be short and succinct.
Here are some examples of microlearning formats:
Text - short paragraphs, messages or hints
Images - illustrations, photos or visual aids
Videos - short and snappy explainers videos, similar to what you might see on social media
Audio - snippets of speech or music
Interactive elements - quizzes, games, flashcards and other gamification mechanics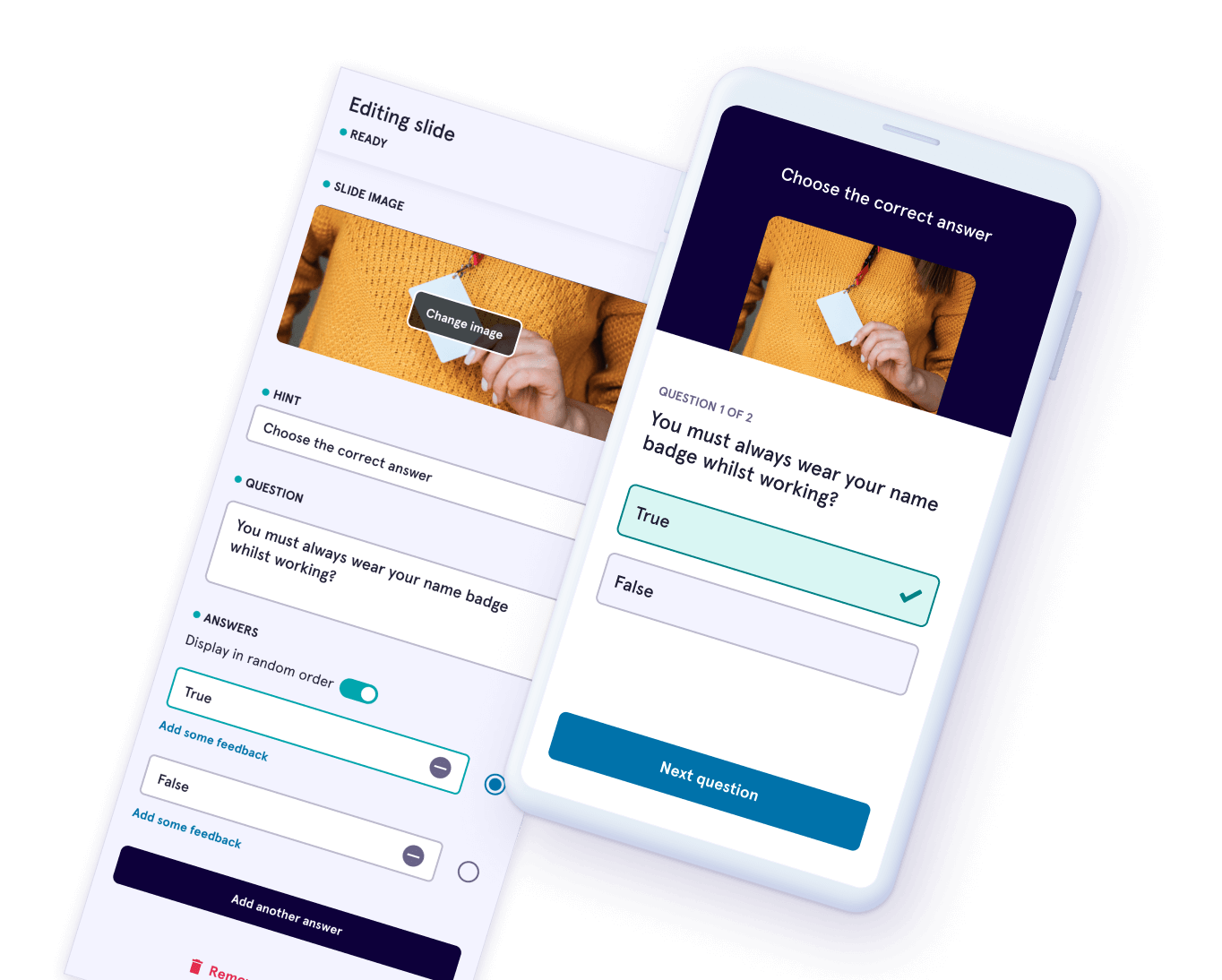 Microlearning platforms that utilize a variety of content formats and mimic the experience we have while having a quick scroll on social media are the ones that will best engage your audience. It's all about making learning fun and convenient for the end user, so they can quickly pick up where they left off and still be motivated to continue.
This way of learning can be effective in a number of use cases, from onboarding new employees to launching company-wide safety initiatives.
Benefits of microlearning
1. Quick to complete
In a working week, employees are shown to have just 1% of their time set aside for learning and development. With such a restrictive schedule, how can we expect them to be able to sit down and spend hours absorbing new information?
Microlearning, by nature, is quick and easy to complete. Within just a few minutes, learners can pick up new skills or refresh their knowledge, then get straight back to work. Whereas previously they might have spent that time scrolling on their phone, now they're able to optimize their time and learn on-the-job.
2. Easy to deliver
This method also saves time and effort on the employer's side. With the right microlearning tools, creation of these bite-sized training courses is quick and painless, and saves you hours of time that might otherwise have been spent setting up an in-person training session or writing long form compliance manuals.
Courses can be created and delivered to learners within minutes, enabling you to respond more quickly to changing business goals and prioritize your time more effectively.
3. Better suited to the modern learner
The way that we prefer to consume information has fundamentally changed. When you consider that 68.1% of all global website visits in 2020 came from mobile devices, it's no surprise that microlearning and mobile-friendly training is on the rise.
It is for this reason that mobile learning and microlearning are so closely connected, and often appear in tandem. While microlearning breaks information down into short 2-5 minute bursts, mobile learning enables us to deliver that information through the devices that Millennials - and society at large - use religiously.
Surfacing training in the formats that learners are most familiar with is the key to driving adoption and ensuring your content has impact.
4. Boosts engagement
Training that's bite size is automatically more engaging for learners - 50% of employees say they would use their company's learning tools more if the content was shorter.
Apart from just being quick to complete, microlearning also increases engagement by replicating the addictive content we consume daily via our social media feeds. Interactive quizzes and short and snappy videos are far more likely to peak learners' attention and keep them engaged than a standard powerpoint presentation.
5. Increases knowledge retention
As we mentioned previously, the microlearning method significantly increases retention of key training. In fact, research shows that microlearning improves focus and supports long-term knowledge retention by up to 80%.
The simplicity of microlearning means that learners can easily revisit courses on-demand and refresh their knowledge right at the point of need, helping to improve their overall performance and - if they're in a client-facing role - provide better customer service.
6. Enables self-paced learning
Traditional LMS courses are often rigid in structure, and overlook the fact that everyone learns differently and at their own pace.
One of the key benefits of microlearning is that it allows for self-paced learning, enabling learners to complete (and revisit) training as and when suits them. This added flexibility increases completion rates and ensures that training is an opportunity to learn, rather than an unwelcome interruption of their workflow.
Limitations of microlearning
1. Not suited to complex topics
Microlearning is a powerful tool for conveying information quickly and effectively, but it might not be suited for more complex topics. If your learners need to be trained in a skill or practice that requires longer, in-depth study you might want to choose a medium that's more appropriate.
2. May require additional expertise
We believe that anyone can get started with microlearning. However, in some cases condensing large chunks of information - such as a safety and compliance manual - into content that's fun, quick and engaging can be a challenge.
If this is something you might struggle with, we recommend turning to a learning consultancy team for their expertise and advice so that you can ensure your people get all of the information they need, in the format that's best for them.
Microlearning best practices
1. Make your microlearning mobile-friendly
It's not a coincidence that microlearning and mobile learning are becoming more and more popular at the same time; they are complementary.
When designing your microlearning lessons, make sure to think about how your learners use their mobile phones rather than how your existing elearning content is structured. Build on familiar and intuitive behaviors so that learners don't have to worry about learning how to use the learning tool, and can focus solely on your training content instead.
2. Provide seamless access
92% of users who forget their login information will simply leave the site. That's why it's crucial to remove any friction involved with accessing your microlearning content.
Making the delivery of your training seamless removes the need for a login screen and provides one-tap access to content, surfacing key information right at the point of need and empowering your workers to perform at their best. You can drive even further adoption by embedding your microlearning courses into the apps and tools your learners are already using, which is shown to increase engagement by up to 300%.
3. Use videos
Learners are 95% more likely to retain information presented in video format. Utilize microlearning videos to demonstrate real life situations that your learners can relate to in a format that's engaging and dynamic, replicating the short videos they're already familiar with on social media.
Creating video learning content doesn't require a big budget production, however. Often, videos shot simply with a mobile phone are more relatable to learners and more engaging to watch.
4. Use gamification
Apply gamification mechanics to your microlearning courses - such as scores, leaderboards and opportunities to 'level up' - to encourage repeat usage. Much like when we get addicted to a mobile game, these features make learners want to keep coming back for more and boost overall completion rates.
Companies who incorporate gamification actually see a 60% increase in engagement and a 50% improvement in productivity, making it essential for any microlearning initiative.
5. Keep it concise
As Josh Bersin puts it, "today's employees are overwhelmed, distracted and impatient". If your training content is too long and full of irrelevant details, learners will immediately switch off.
In our experience, the ideal length of a microlearning course is 2-5 minutes - enough to get the key points across quickly and succinctly, and reinforce what they've learned with a micro-assessment.
6. Encourage continuous learning
In order to maximize knowledge retention and the effectiveness of your microlearning, it's important to foster a culture of continuous learning. Ongoing use of your training means better equipped employees and a better ROI for your business.
You can encourage continuous learning by regularly suggesting new ways for learners to upskill and improve performance. We recommend setting up triggered notifications based on learner behavior or context, taking them directly to a relevant microlearning course.
How to choose the right microlearning tool
Are you looking to introduce microlearning into your corporate training program? eduMe is the leading mobile training platform for deskless workers, providing companies with the means to deliver engaging microlearning courses seamlessly to thousands of learners.
We've already partnered with big names such as Uber, Marriott and Grubhub to improve productivity and engagement through microlearning. By delivering bitesize, relevant training right at the point of need, we've helped our clients boost completion of training by 66% and increase engagement three-fold.
Book a demo now to see how we can help set you up for success with microlearning 👇