Frontline workers are often the first point of contact that customers will have with your business.
Whether they're serving food in a restaurant, selling products on a shop floor or completing home deliveries, the interactions these workers have with your customers are essential to establishing brand loyalty and reputation.
So what happens when customers are met with brand new hires, inexperienced and lacking the necessary knowledge to provide the required service?
This is the challenge that many frontline industries are facing as the labor shortage continues to push businesses to the brink, forcing employers into aggressive hiring practices which fail to provide new recruits with the necessary skills and competencies.
Let's take a closer look at the talent crisis, how it's impacting the customer experience, and what businesses can do to maximize new hire productivity and retention.
The labor shortage in statistics
The impact of the Great Resignation has been felt in almost every industry, but perhaps none more so than service-centric sectors such as retail and hospitality.
Employers in these industries hired - on average - more than a million people per month between April 2021 and April 2022, yet an average of 897,000 employees also left their roles each month. 83% of restaurants say that they're struggling to find workers, while 99% of retailers are worried about talent shortages in their business.
When asked what's causing these labor shortages, 37% of companies blame a lack of correctly skilled people in their sector, 37% say it's due to people making career changes out of their industry, and 23% highlight burnout or poor mental health.
Though the reasons for high turnover rates may differ across industries, the impact of the talent shortage is universal. Without enough people, businesses cannot maintain the same standard of operations. Studies show that unfilled vacancies can reduce output levels per worker by up to 75%.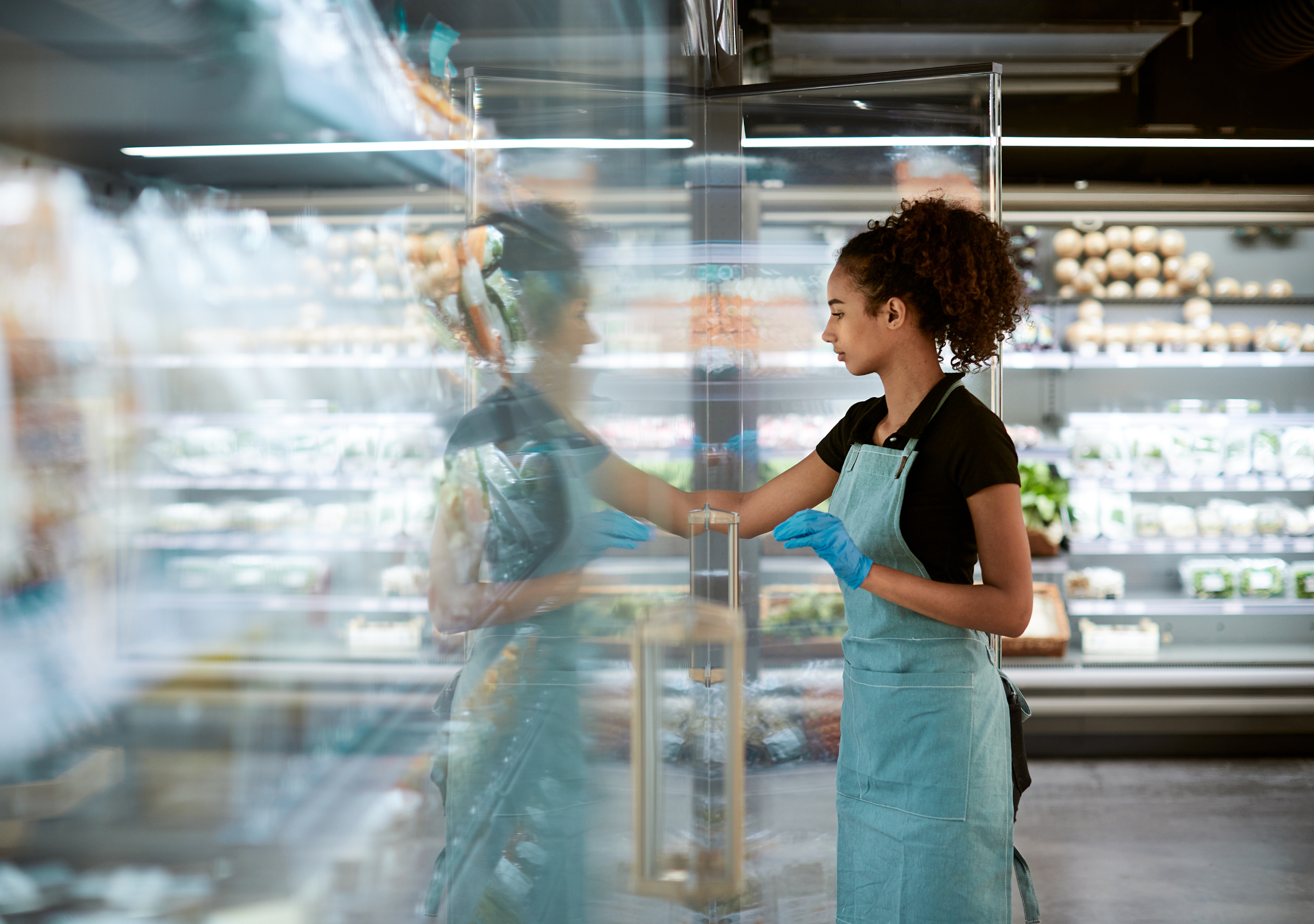 The impact on customer service
While high employee turnover rates undoubtedly have an impact in terms of increasing hiring costs and limiting productivity, the lack of experienced and skilled workers is also damaging the customer experience. In the last year, Yelp recorded a 23% increase in customers mentioning long wait times and a 229% increase in reviews mentioning short staffing.
With many veteran employees having left the frontline sector in search of greener pastures, the years of experience of serving customers and understanding their needs left with them. "We've lost a whole generation of institutional knowledge in the pandemic," says Brynwood Partners' Henk Hartong.
In a bid to relieve pressure on overworked employees and reach pre-pandemic staff numbers, employers have been easing job requirements and accelerating their hiring process - but failing to provide the necessary training to fill those skills gaps.
The result has been an influx of inexperienced workers who are unable to meet the basic standards of customer service, let alone uphold the elevated brand experience that customers have become accustomed to. 73% of customers now consider this a valuable factor when buying, and over 30% report avoiding a brand after a negative experience.
Therefore, when shoppers are faced with sales associates who can't tell them about the latest product release, or diners are met with servers who don't know how to open a bottle of wine, it's not just a lost sales opportunity - it damages customer loyalty, and gives them a reason not to return to your business.
Newness is a killer to the guest experience
- Rick Badgley, Brinker International
A vicious cycle
Staff shortages are detrimental to employee retention. The workers who do stay at your company quickly become overworked and disillusioned, having to deal with upset customers and feeling unable to provide the quality of service that they've spent years curating.
Though well-intentioned, accelerating hiring and relying on industry newcomers to bump up staff numbers isn't actually solving the problem - it's making the situation worse.
These new workers require much longer to become fully productive, so much so that businesses are reallocating veteran staff to spend their time training them. This means that experienced workers are being inconvenienced even further, and - crucially - are unable to generate revenue. By doing this, companies are at risk of lowering morale among their most valuable employees, and potentially even losing them.
On the other end of the scale, new starters who are dropped into high pressure environments with little to no training are also at a higher risk of churn. Chief people and administrative officer at Brinker International, Rick Badgley, says the company has found new hires more likely to quit after a month than pre-pandemic, while research tells us that more than 60% of restaurant workers cite lack of training as the main reason they left a job.
As these companies become caught in an endless cycle of hiring, onboarding and then losing new staff, the employee and customer experience continues to suffer. So, if aggressive hiring isn't the answer, what is?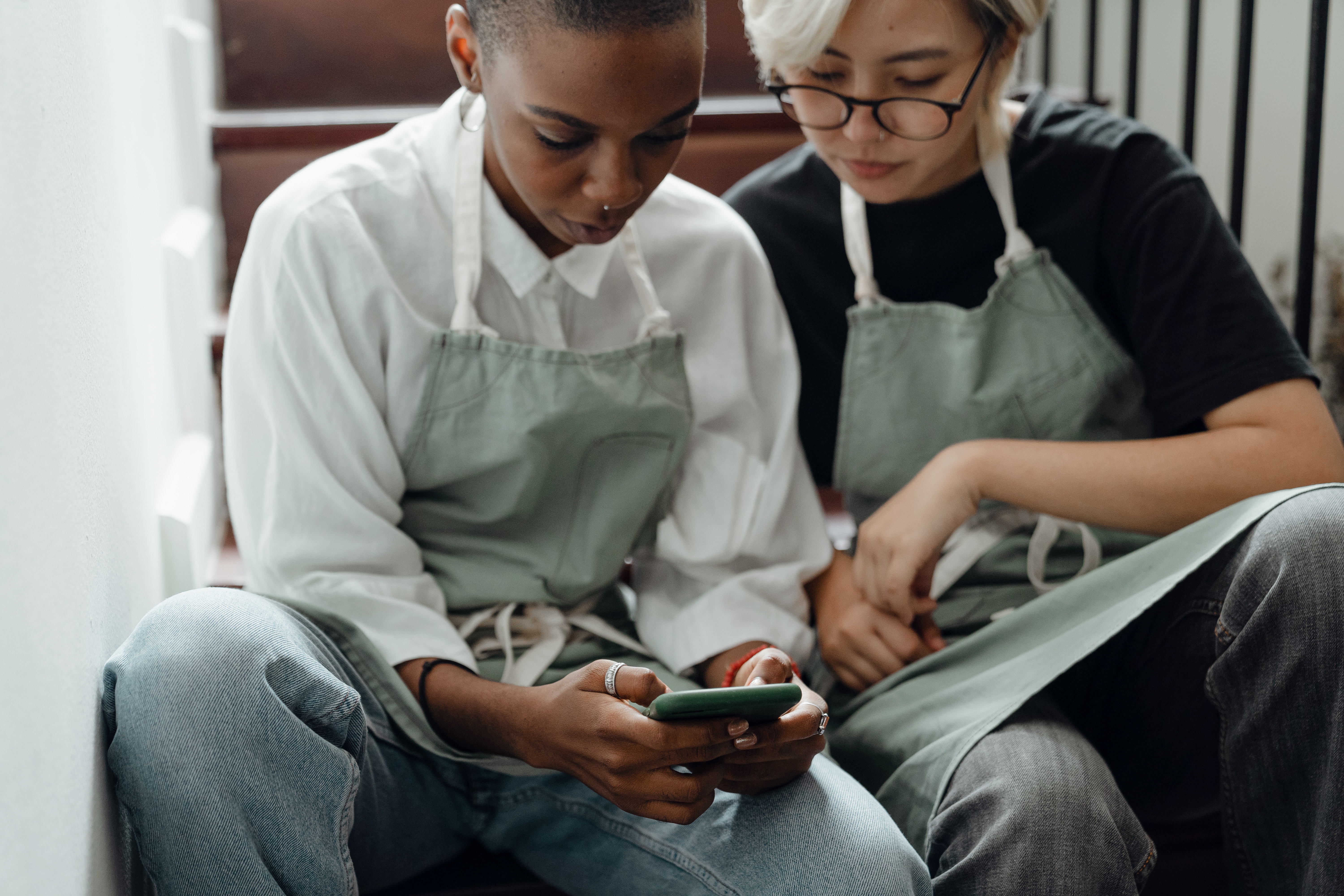 How to maintain customer satisfaction amid high turnover rates
The first step is to stop placing the burden of training new hires on your veteran employees, and switch to a more sustainable and scalable training solution.
Mobile learning enables businesses to deliver relevant and engaging training to their frontline workers in a format which promotes long term knowledge retention, and gets new hires up and running faster and more effectively. New starters are able to complete and revisit lessons in their own time, managers are able to standardize training and ensure consistency across their teams, and seasoned employees are able to focus on what matters - doing their job.
Leveraging a mobile training platform also enables you to deliver preboarding, helping to engage new starters throughout the hiring process and ensure that they're prepared for their first shift. You can send them lessons around dress code, remind them of what they need to bring with them on their first day, and even integrate virtual tour software such as Matterport to familiarize them with their new workplace before they even set foot in the door.
Training is even more effective when it's embedded within the flow of work. Allowing new hires to access onboarding training on the go, and within the tools they're currently using, ensures that they're served relevant information right at the point of need. As an example, if a new store associate is still getting to grips with how to use the POS system, they can access a library of bitesize training courses in-app with useful guides and tips.
The final piece of the puzzle is to reinforce key behaviors with contextual training. No matter how strong your onboarding program, new hires need ongoing access to information if they are to become fully productive and continue performing to the desired standard. Provide continuous opportunities to learn and upskill by leveraging platforms which allow you to deliver training based on worker behavior. If a delivery driver gets a poor customer rating, they can immediately receive an in-app notification signposting them to a lesson on improving their customer service. If a store associate hasn't sold any items from the new product line, send them a refresher course which lists the key information and how to upsell.
Are you looking to maximize new hire productivity, but not sure where to start? eduMe is the leading mobile training platform for deskless workers, providing one-tap access to learning within the flow of work. We embed relevant training into the tools you already use, increasing engagement with training and empowering new starters to become more productive in less time.
We already work with companies such as Uber, Marriott and Vodafone to help them seamlessly onboard and upskill their frontline workforce, maximizing retention and productivity.
Get in touch now to see how we can help you navigate the labor shortage 👇