Guide & Checklists
The Buyer's Guide to Modern Training Technology
Everything you need to know to maximize the impact of your investment.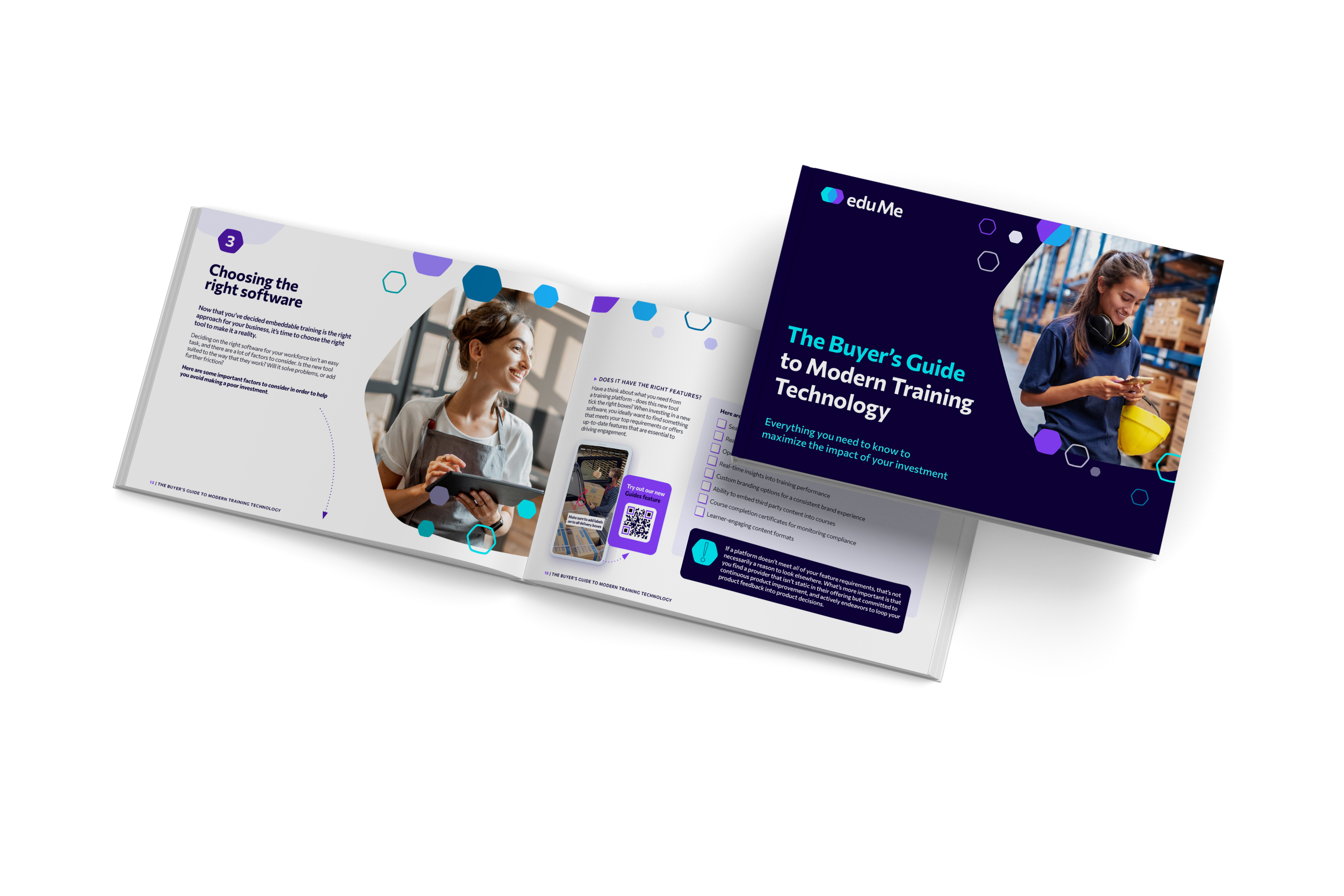 Introducing our complete 2023 guide to choosing a training provider
Whether you're looking to replace your current training software, or making your first ever plunge into the world of learning tech, choosing the right tool for your workforce can be a daunting task.
Jump into "The Buyer's Guide for Modern Training Technology" for an A-Z of criteria for training vendor selection and everything you should know before purchasing a training management and delivery software.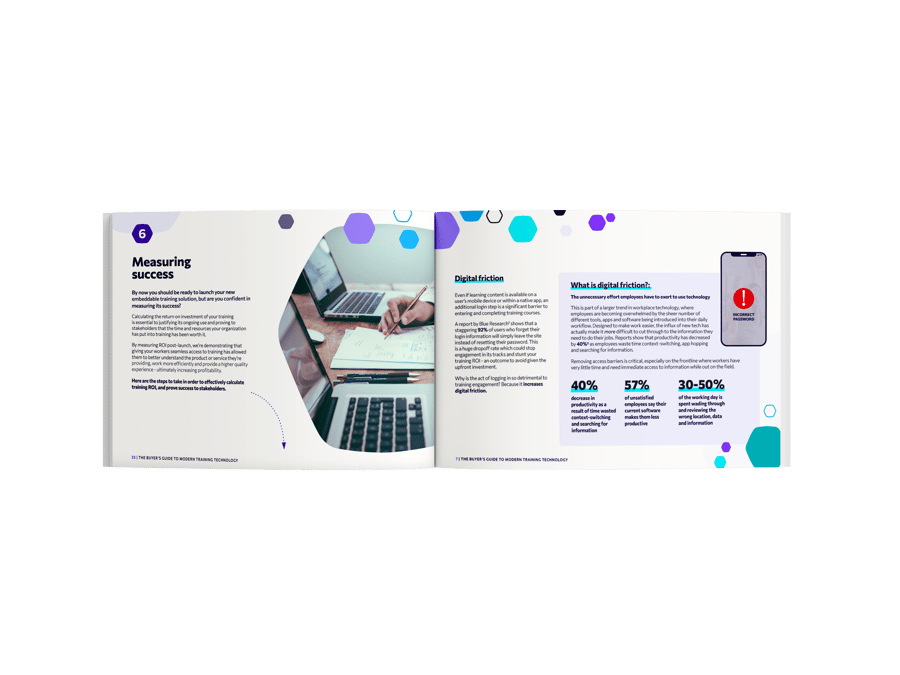 This guide includes:
Questions to ask yourself before investing in training
Factors to consider when evaluating training vendors
A strategy to get internal stakeholders aligned and on side
How to Plan and Execute a Successful Training Software Launch
Additional download: Choosing an Embeddable Mobile Training Platform Checklist
PLUS: Pre-Launch Checklist for Launching Embeddable Mobile Training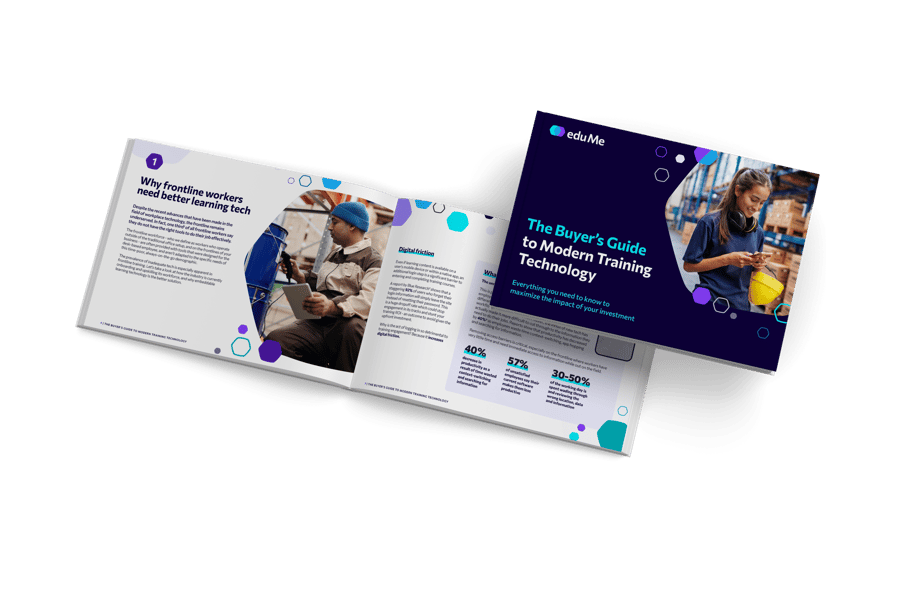 Is this guide for you?
It could be! Do any of the below describe you?
Parties looking to stay at the forefront of the latest developments in learning technology - Read about the state of the training technology industry in 2023, & learn the problems companies who have large dispersed teams are facing.
A first time learning technology buyer - Understand what the right product can offer you, identify your needs, & come away with knowledge on how to successfully pitch it internally.
Buyers looking to switch vendors - Is your LMS or Learning System working hard enough? Evaluate your current training and determine the best option for your business moving forward.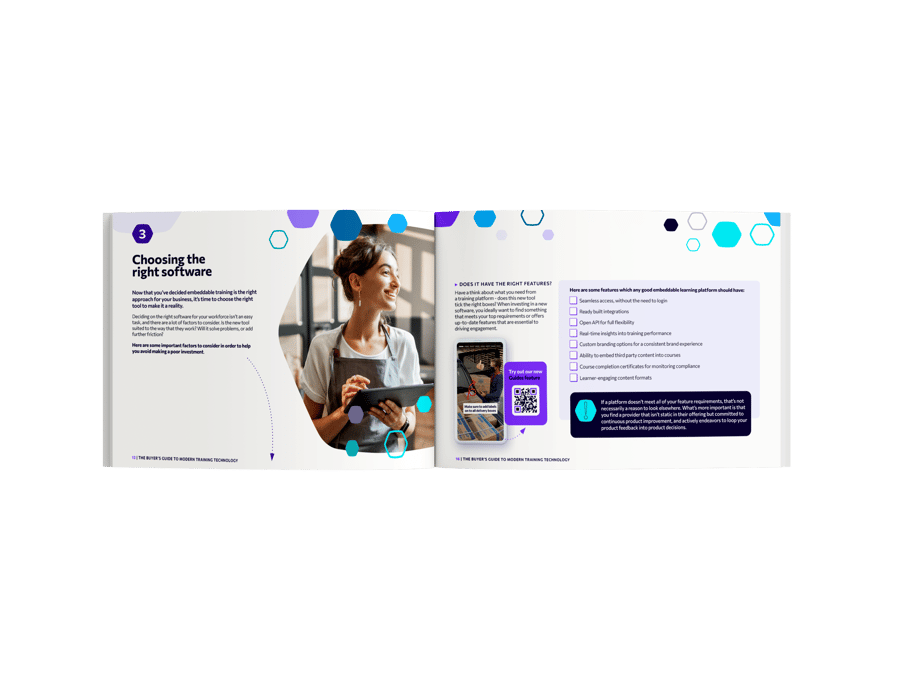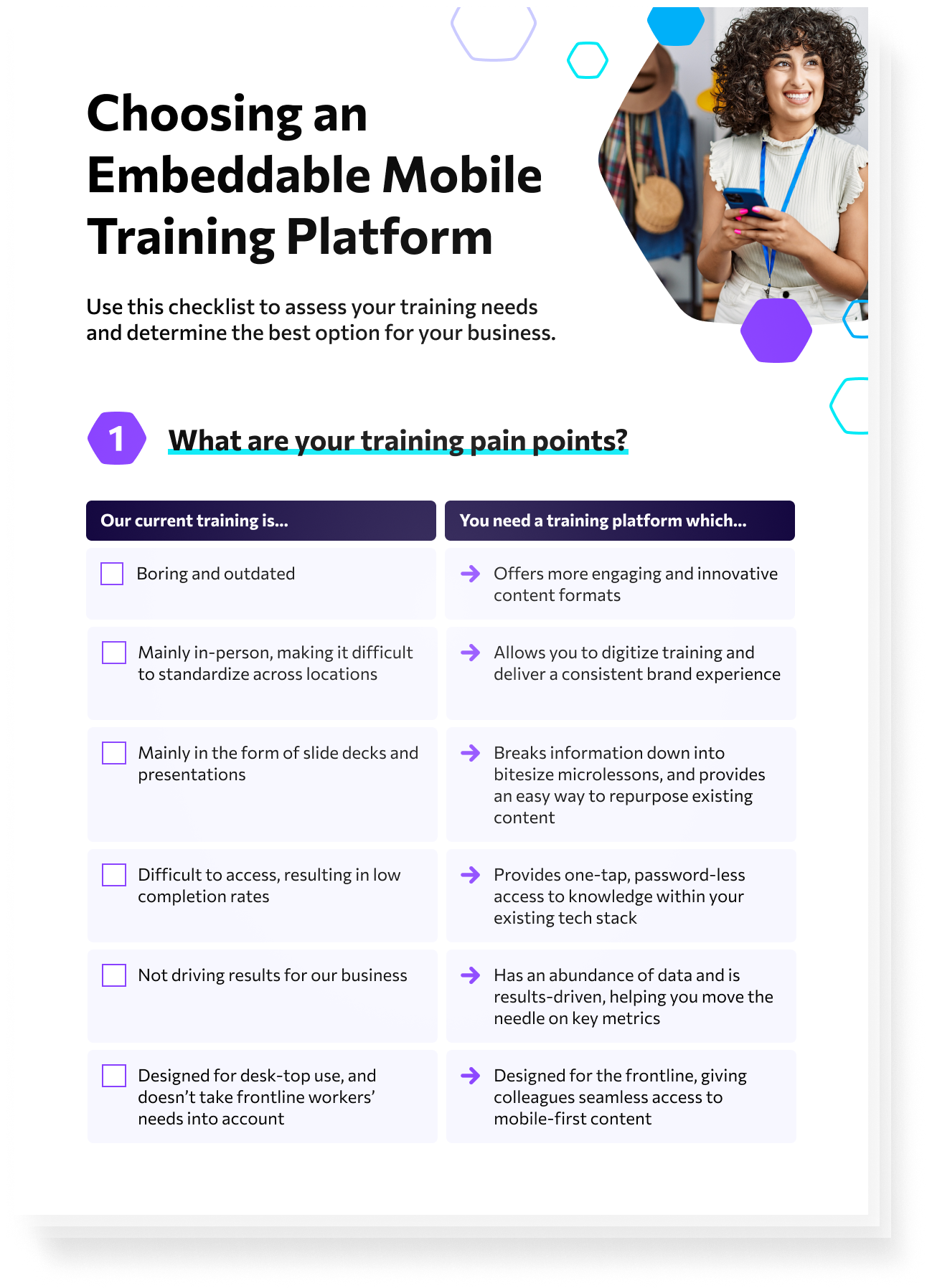 Choosing an Embeddable Mobile Training Platform Checklist

This 6 step checklist will prepare you for your decision to move towards embeddable mobile training, giving your frontline workforce access to learning in the flow of work.
This checklist gives you the opportunity to reflect on if your current training needs are being met, and how embeddable mobile training might provide a solution. Download the checklist and be guided through; your training pain points, your business objectives, preferred training delivery method, and current learning strategy amongst others.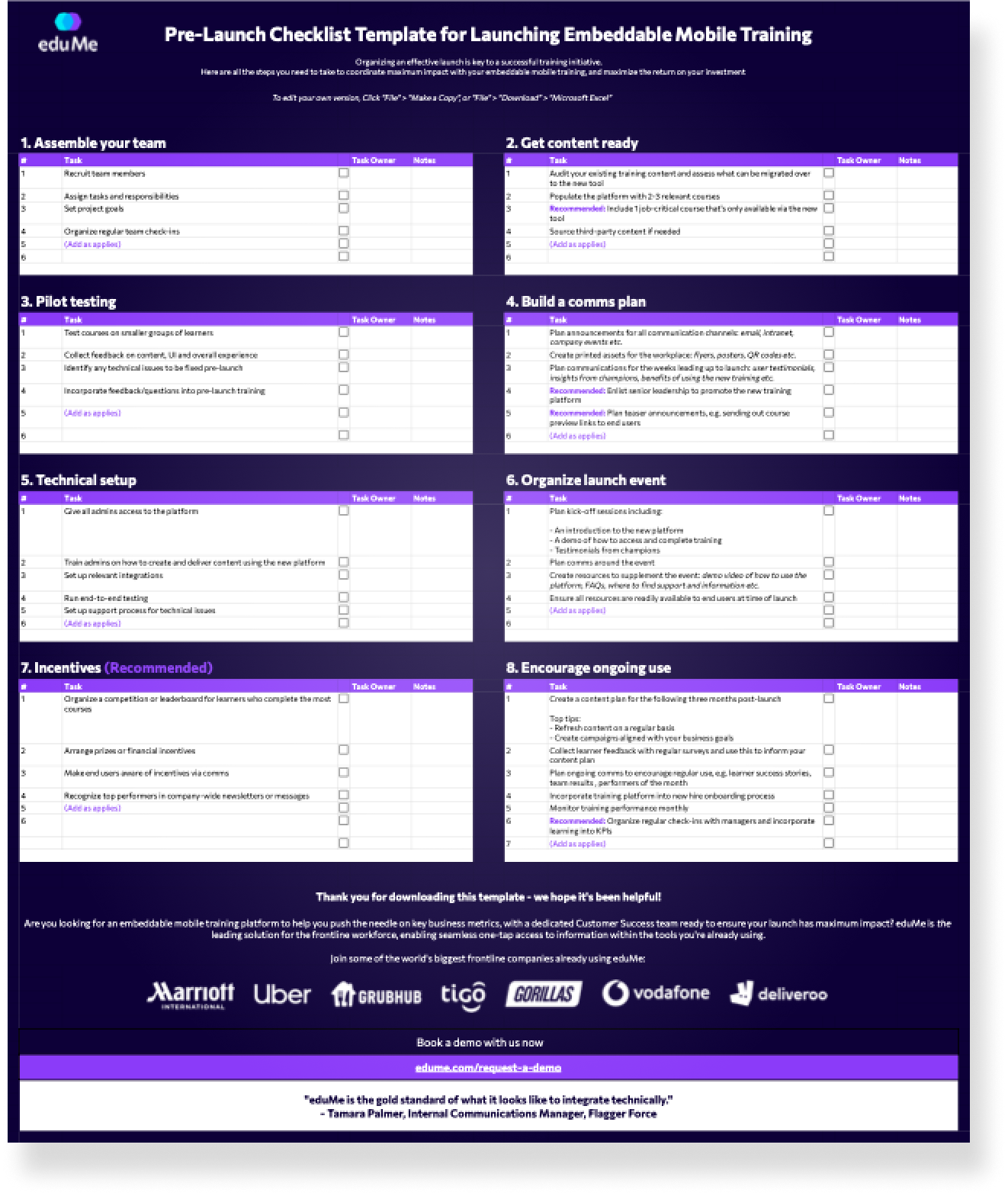 Pre-Launch Checklist Template for Launching Embeddable Mobile Training

Organizing an effective launch is key to a successful training initiative.
This checklist outlines all the steps you need to take to coordinate maximum impact with your embeddable mobile training, and maximize the return on your investment.