Guide
The Ultimate Guide to Training in Microsoft Teams
Learn how to integrate training into your most important communications tool, enabling quicker access to relevant knowledge and maximizing the return on your investment.
Discover why Microsoft Teams & eduMe is the answer to your frontline training
Instead of trying to drive training engagement in yet another new app, businesses who train their frontline workforces successfully do so by leveraging the networks they've already cultivated.
With the introduction of eduMe's training integration within Microsoft Teams, businesses can offer an even better experience for their frontline employees.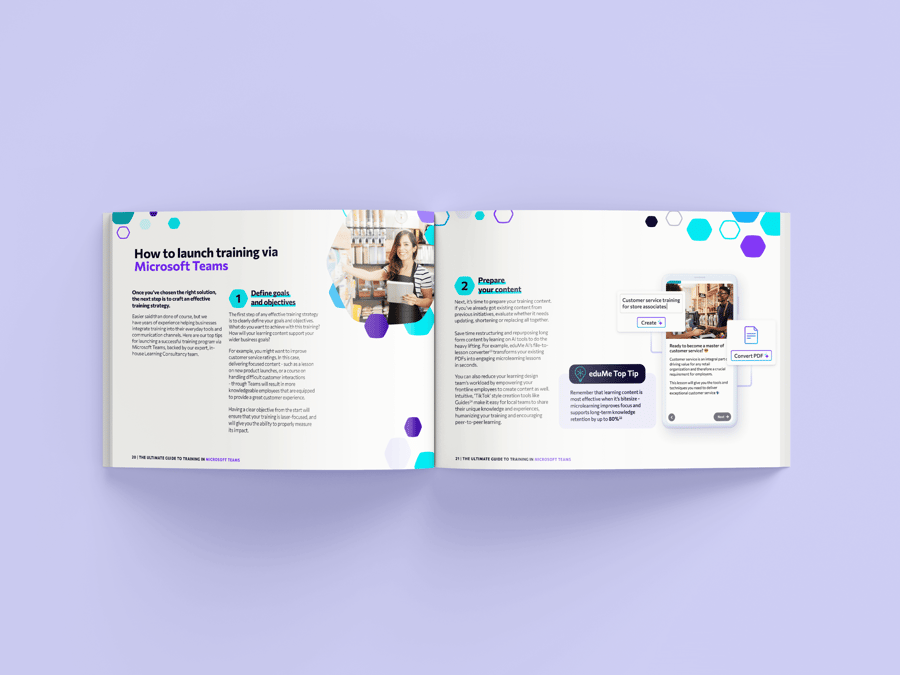 The frontline disconnect
1/3
of frontline workers don't have access to the right tools to do their job effectively
1 in 3
frontline workers are using 4 or more apps and digital tools in their work
15%
of deskless workers still use mostly paper processes
The best training apps for Microsoft Teams
Whether you're introducing training for frontline or desk-based teams, we look at two front running contenders that address these respective demographics - eduMe and Viva Learning - the differences between the two, and which one is best suited for your learners and your business needs.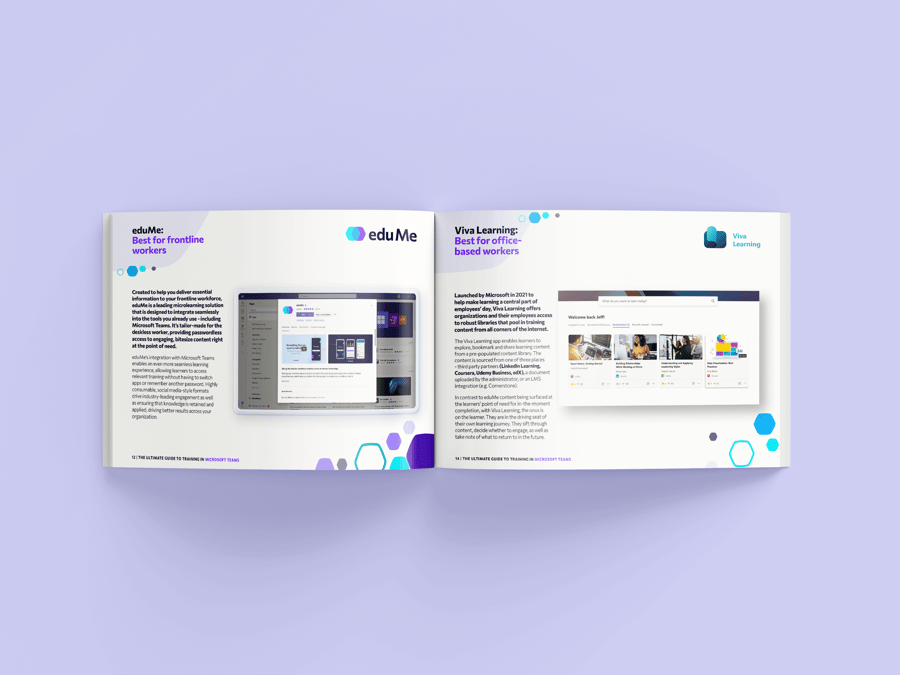 Download the Ultimate Guide to Training in Microsoft Teams
In this guide we uncover the following key topics:
The frontline disconnect
The state of frontline training
Why Microsoft Teams is the answer
The benefits of integrating training into Microsoft Teams
The best training apps for Microsoft Teams
How to launch training via Microsoft Teams
Download our latest guide to discover the benefits of using Microsoft Teams as an enabler for your training initiatives, and why it's the answer to all your training requirements.