Demo Recording
How to Deliver Frontline Training via Microsoft Teams
Looking for a way to deliver training content to your frontline workers?
Discover eduMe's integration with Microsoft Teams: facilitating one-tap access to bitesize training content within the tool your employees already use day-to-day.
In this 30-min session, we walk through how simple it is to integrate eduMe into Microsoft Teams. From creating a course in-app with our intuitive content creation tool, to easily assigning and delivering content using your existing group structures, our Enterprise Account Executive, Caroline MacMannis, demonstrates why eduMe is the best training add-on for Microsoft Teams.
Watch this demo to learn:
Which problems eduMe seeks to address
Why frontline training needs to adapt
How to create & deliver eduMe training seamlessly through Microsoft Teams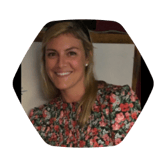 Caroline MacMannis
Enterprise Account Executive
eduMe