Webinar Recording
3 Ways to Make Any Training Initiative Successful
An effective training strategy is essential to driving business success. Companies that leverage training successfully report a 24% higher profit margin, and 70% of employees say that training and development opportunities influenced their decision to stay.
But, what makes a successful training initiative? And, how can you maximize the impact of your learning investment?
Find out in our on-demand webinar with Director of Learning, Kelsey Botne, who has over 15 years of experience in education and learning design.
Watch this webinar for insights into:
The science of learning
How to structure your training for maximum impact
Best practices to boost engagement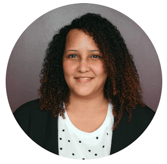 Kelsey Botne
Director of Learning
eduMe