Webinar Recording
Why Integrated Tech Is Essential for Frontline Success
Technology is essential to the frontline experience - frontliners empowered with the right technology are 2x more likely to be satisfied at work. In response, companies are adopting tech at increasing rates.
But - with 91% reporting frustration with software they use, are businesses using technology to the best of their advantage? Could better tech relieve workers' stress, help them be more productive, or even prompt them to stay longer?
In this webinar, Microsoft's Sarah Miller & eduMe's Jacob Waern discuss digital friction, why the future of workplace technology is integrated, and how to use technology in a way that empowers your people, improves operations, and maximizes your return on investment.
Watch to learn about:
Problems caused by siloed workplace technologies
What an integrated employee journey looks like
How integrated technology can benefit your business & your people

See how frontline industries are delivering eduMe training within Microsoft Teams!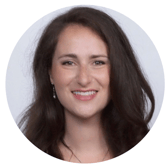 Sarah Miller
Product Marketing Manager
Microsoft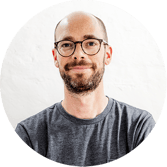 Jacob Waern
Founder & CEO
eduMe