Delivered Covid-19 Safety & Compliance Training remotely to millions of drivers globally
Driver partner ratings improved from 3.8 to 4.2/5
Driver partner onboarding time reduced by 13%
Driver partner reactivation time decreased by 30%
An 8% rise in productivity
★★★★★
eduMe support hundreds of thousands of drivers around the world in their daily interactions with riders and our technology
The Challenge
Globally, there is tremendous daily demand for Uber's services. Brand strength hinges on consistency in and quality of service.
With many new driver partners joining the platform each day, Uber needs to ensure a high standard of quality is maintained in an efficient, consistent and cost effective manner across the whole network.
A face-to-face training center model is costly, can't be scaled, fails to promote long-term knowledge retention and is impossible to standardize, leading to a variance in quality of service from driver to driver.
eduMe's Solution
The success of Uber's network is contingent on the individual success of each driver. The success of each driver is secured through access to timely and relevant training and information, delivered in an engaging, remotely accessible way. This is where eduMe comes in.
eduMe's bite-sized, interactive lessons help Uber achieve everything from onboarding new driver partners, to delivering excellent customer service, to ensuring drivers act lawfully, and that high performers stay earning on the platform.
We continuously look for new ways to enhance the driving experience and help drivers make the most of their time on the road. The eduMe microlearning platform provides an exciting opportunity to support hundreds of thousands of drivers in their daily interactions with riders and our technology
Securing health & safety
eduMe ensures every driver in Uber's network is up to date and compliant with the latest anti-harassment training and health & safety guidelines, through brief, bite-sized microlearning delivered seamlessly to drivers' smartphones.
Cost savings
By providing information through a mobile platform, eduMe is able to significantly reduce the pressure on Uber's support center, resulting in tangible cost as well as time savings.
Happier drivers
Driver partner satisfaction increased by 8% after using the eduMe platform compared to a decrease in satisfaction when attending in-person training sessions.
Ease of use
eduMe is so easy to use that 98% of drivers would recommend the platform to a new driver and 100% of drivers agreed it provided the guidance necessary for them to get operational and earning quickly.
The Ultimate Retention Guide for Ride Sharing Companies



Not only does eduMe eliminate the need for costly in-person training, drivers needn't leave the Uber platform to access engaging upskilling opportunities. eduMe seamlessly sits within Uber's platform, providing the ultimate frictionless learning experience.
100% of driver partners agreed eduMe was easy to use, relevant and provided them with exactly what they needed to get operational and earning quickly.
The Results
Remote workforces require remote solutions. Since the implementation of eduMe, Uber has seen improved business results and greater success in multiple areas.
eduMe was integral to Uber's quick turnaround of a safe Covid-19 exit strategy. As part of Uber's 'Door-to-Door Safety' initiative several informational Health & Safety modules were delivered to millions of drivers via eduMe on best practice and governmental guidelines. The initiative got citizens moving safely from point A to B again in 11 countries across North and South America, Europe and Asia and enabled a safe return to work for countless drivers.
The training, made available in 6+ languages, was completed by millions of drivers worldwide in a span of 2 weeks, maximizing driver and passenger safety. Beyond this, Uber leverages eduMe to ensure compliance, using the platform to distribute mandatory anti-harassment training.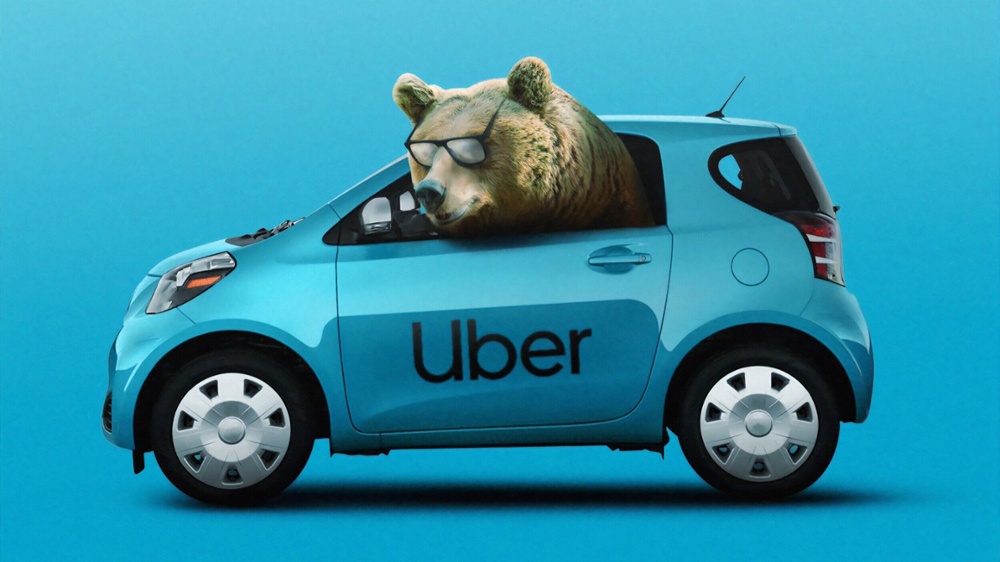 Productivity is another front on which eduMe has facilitated success for Uber, supporting their growth. When using eduMe, driver partners were empowered to take their first trip 13% faster than when compared to Uber's in-person training methods. Drivers also worked 8% more supply hours. Drivers' success means Uber's success - greater productivity translates to a bottom line boost.
98% of driver partners would recommend eduMe to a new driver partner.
The productivity improvement was accompanied by a quality improvement. Driver partners upskilled via eduMe as opposed to in-person saw consistently higher customer ratings. Ratings received increased by 10%, which represented a jump in average driver ratings from 3.835 to 4.21/5.
eduMe has also been instrumental to improving retention, playing a key role in the rolling out of Uber's 'Uber Pro' loyalty program.
Drivers are upskilled in the ins and outs of the program in a series of concise 2-5 minute microlearning modules that explain how drivers can unlock certain rewards, in exchange for a continued and high quality service.
eduMe is available in 26 languages, allowing for localization and simple scaling in any territory. The platform's simplicity and ease of use suits drivers from all walks of life and operates on the premise that they have little time to carve out in their working day to learn, and need to access concise information flexibly, in between rides.
Want to achieve results like this for your business?
Add your details below and we'll set up time to talk about how eduMe can help improve your workforce onboarding, productivity and safety 👇