Like many industries, manufacturing is still feeling the effects of the Covid-19 pandemic and faces a variety of issues ranging from supply chain disruption to meeting Net Zero goals.
However, arguably the most pressing problem is the skills gap, with up to 85% of businesses struggling to recruit and hold onto the best talent available.
It's therefore imperative that manufacturing companies utilize the options available to them to reduce turnover, retain employees, and hold onto the talent at their disposal.
Keep reading to find out which steps your manufacturing business can take to reduce employee churn and improve retention.
Quick navigation: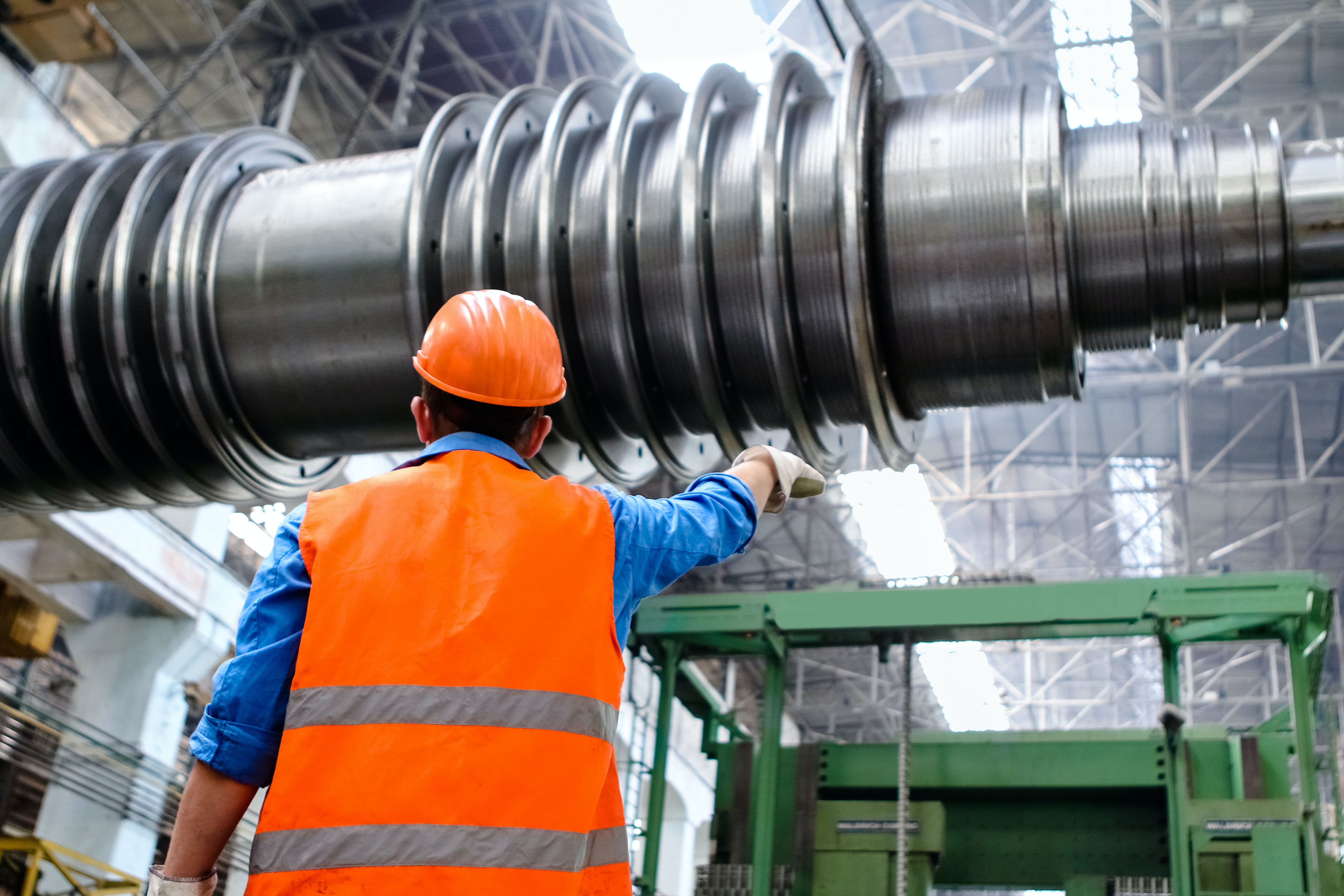 What is the average turnover rate in manufacturing?
It's no exaggeration to say the manufacturing industry is experiencing a turnover crisis, with the current average rate sitting at 39.9%. This problem is expected to worsen as demand increases, and by 2025 it's estimated that 5 million manufacturing jobs will open up in the US, 2 million of which will go unfilled due to the skills gap.
This problem isn't going unnoticed, reflected by the fact that 77% of manufacturers expect retaining to remain an ongoing issue over the next few years.
What is causing high employee turnover in manufacturing?
The image problem
A joint Deloitte-Manufacturing Institute study concluded that manufacturing has an image problem, meaning that public perception of the industry is causing many to look for jobs elsewhere—despite the clear disconnect between perception and reality.
Manufacturing continues to be viewed as outdated and uninventive—two adjectives that millennials and Gen Z are allergic to. In truth, manufacturing plays a crucial role in cutting-edge technology that ranges from robotics to autonomous vehicles.
If manufacturers want to hold onto their current employees and recruit new ones, they'll need to rectify the prevalent misconceptions that surround the industry.
Little opportunity for growth
There's also the perceived lack of career opportunities for manufacturing workers, with many viewing the available roles as nothing more than clock-in clock-out jobs that go no further. In fact, only 65% of manufacturing workers see career growth as a possibility for themselves.
Growth is highly valued across all industries—87% of millennials view development in a job as important. In short, if you don't offer career development, you'll struggle to retain employees.
Lack of recognition
Every workplace, across all industries, can comprehend the value of recognition. It improves performance, enhances engagement, and improves retention. Despite this, 40% of employees report receiving recognition only a few times a year.
Manufacturing performs poorly when compared to other industries in many aspects of recognition. In fact, only 10% of manufacturing employees say recognition plays a part in their workplace culture, and a mere 11% say their organization has a recognition system in place for achievements outside of work.
Outdated technology
Technology is either a help or a hindrance. Many manufacturers still work with legacy systems that hinder their employees, leading to frustration and job dissatisfaction.
This isn't just in relation to the machinery used by factories, but also all areas of the business including employee training and backroom practices. In fact, 74% of manufacturers post-pandemic rely on legacy systems and spreadsheets to complete tasks, believing this disconnected and inflexible approach is sufficient.
Statistics show that employees disagree. Technology ranks third on the list of things frontline workers believe could help reduce workplace stress as it would help with scheduling, onboarding, and automating time-consuming tasks. Despite this, one-third of frontline workers say they do not have the technological tools to perform effectively.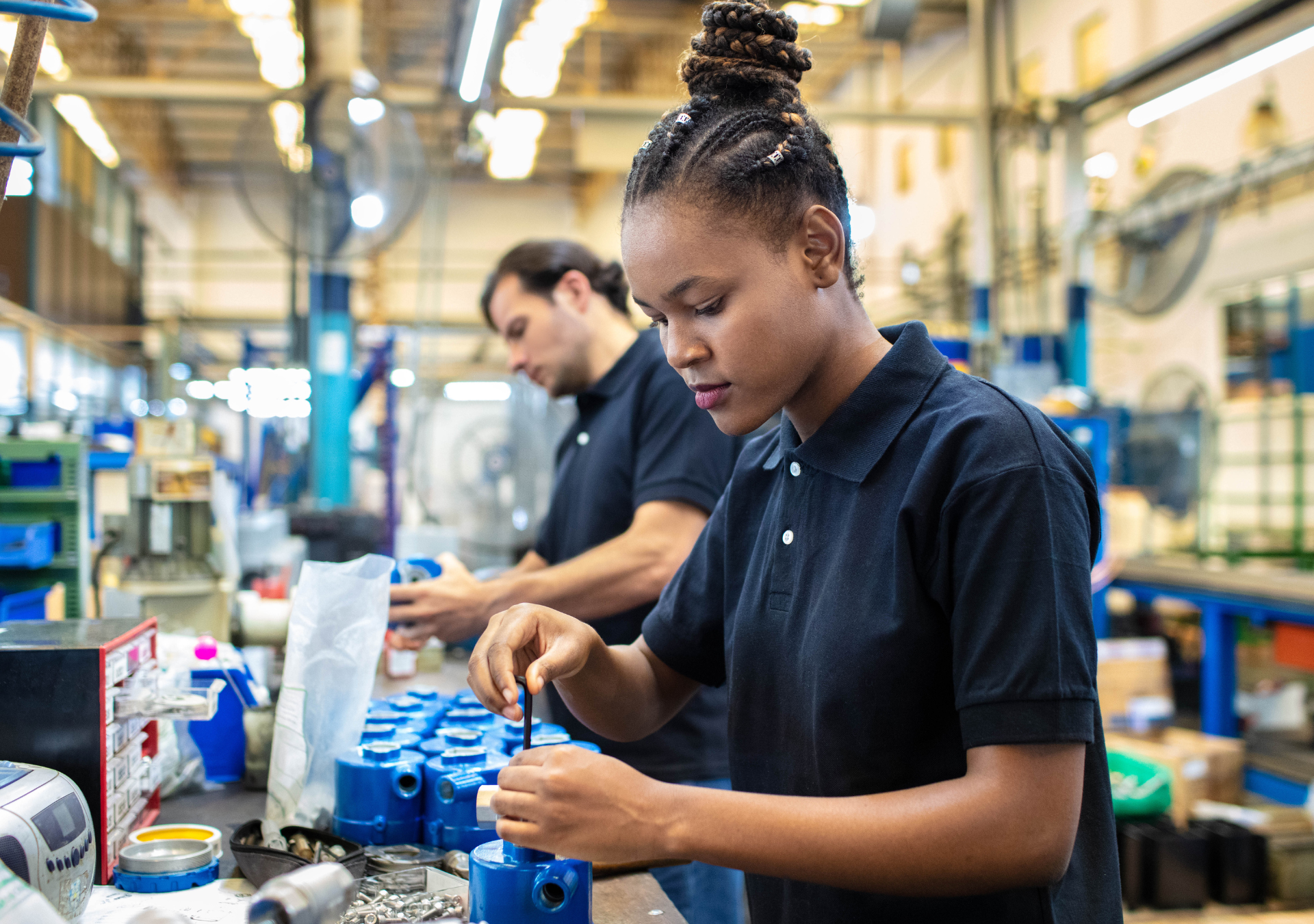 4 ways to retain manufacturing employees
Improve the onboarding process
Your onboarding process is the first time new recruits engage with your company, and first impressions are everything. In fact, a strong onboarding process can improve retention by up to 82%.
Onboarding is especially important in manufacturing where workers are required to learn complex skills in a timely manner while following stringent healthy and safety guidelines.
So how do you improve manufacturing onboarding? By modernizing it. This means making the process digital, seamless and bitesize. Allow new recruits to access information via their phones, and work through all the information at their own pace. And present content in a bitesize format that improves knowledge retention and engagement.
What's more, the onboarding stage is the perfect opportunity to correct any misconceptions your workers hold. Inform them early on of your company's goals and opportunities for growth, and ease any anxieties they may have about their new role.
Provide ongoing training
You've mastered onboarding, equipping your workforce with the skills and knowledge needed to thrive in their role. It may sound like your job is done; it isn't.
The likelihood is that roles will change and evolve over time, meaning your workers need to continuously learn in order to remain effective. Abandoning them once they've moved past the onboarding phase is detrimental to retention—40% of employees who don't receive the necessary training to do their job leave within one year.
Investing in your employees' development is an effective remedy for turnover, with 94% of workers stating they would stay at a company longer if it invested in their career development.
Long-term development and investment in growth is something the manufacturing industry does well. More than half of manufacturing employees under age 25 said they stuck with their employers because of training and development (69%) and career opportunities (65%). Make sure your company continues the trend.
Recognize your employees
If a lack of recognition is contributing to turnover, then recognizing your employees is the solution. In fact, organizations that prioritize recognition and engagement experience a 41% decrease in employee absenteeism and a 59% decrease in turnover.
Start with leadership. If the people who run the company buy into recognizing employees, others will follow suit and soon a culture of recognition will build from the top down. Once the foundation is in place, develop a workplace culture that utilizes reward and recognition programs, proving to your workforce that you're more than just encouraging words.
Consistency is key when retaining employees. As previously stated, many companies recognize workers only once a year—this isn't enough for the workers who keep your business alive. Instead, try recognizing employees every few months to keep engagement and satisfaction consistent throughout the year.
Invest in better technology
Reduce turnover by making the life of your workers easier. Investing in technology that benefits your employees and makes their job more seamless can go a long way towards improving employee satisfaction.
This doesn't just apply to manufacturing machinery. Automate repetitive tasks, move away from outdated spreadsheets, and invest in integrated technology that provides real-time updates and accurate data. In fact, 88% of Gen Z workers believe automating daily tedious tasks will improve their job.
Additionally, train and develop your staff using existing technology that your team uses daily. Many industry-leading businesses are turning towards mobile learning to onboard and develop their workforce, finding it more applicable to a dispersed workforce who are constantly on the move.
eduMe is an embeddable mobile learning platform designed for the frontline workforce. With the ability to seamlessly integrate into existing tools, and harnessing the methods of microlearning and gamification, eduMe optimizes workforce performance and engagement to drive real business results.
Book a demo with us now to start improving your employee retention rate 👇